The GTA Trilogy remaster - officially titled Grand Theft Auto: The Trilogy - The Definitive Edition - has been confirmed after months of rumors about its existence. And it's coming out very soon, so it won't be too long before we get to revisit the chaotic, crime-filled capers of Claude Speed, Tommy Vercetti and Carl "CJ" Johnson.
The GTA Trilogy remaster is comprised of three of the PS2 era's best games: Grand Theft Auto 3, Grand Theft Auto: Vice City and Grand Theft Auto: San Andreas. Each are among the best-selling PS2 games of all time, and have also found success on other platforms such as Xbox and PC. Now, those titles are coming to PS5, PS4, Xbox Series X/S, Xbox One, Nintendo Switch and PC as part of this remastered trilogy.
As good as this trilogy of criminal classics are, it's hard to deny that they're definitely long in the tooth, and each game has certainly aged considerably since they originally released. GTA 3, especially, has needed a facelift as early as when it came out back in 2001. As we're still likely a few years away from being able to play GTA 6, the GTA Trilogy remaster is certainly the next best thing.
Releasing in November, 2021 (early December for the physical version), the GTA Trilogy remaster has us excited to revisit these classics with improved visuals, better controls and achievement and trophy support to name but a few new features.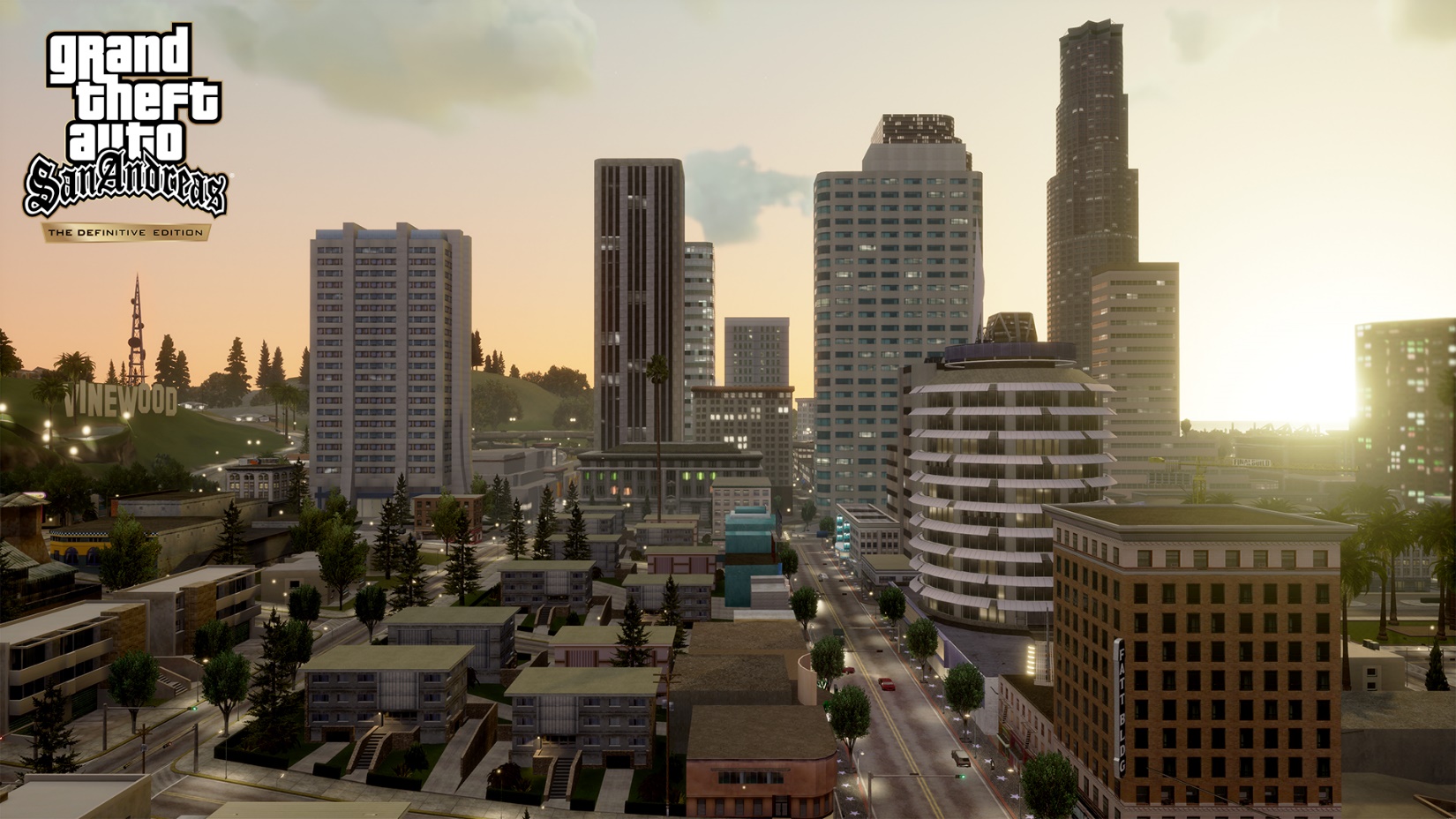 Cut to the chase
What is it? A GTA Trilogy remaster featuring GTA 3, Vice City and San Andreas.
When can I play it? November 11, 2021 (December 7, 2021 physically)
What can I play it on? PS4, PS5, Xbox One, Xbox Series X/S, PC and Nintendo Switch
GTA Trilogy Remaster release date
Rumors reported by Kotaku claimed originally that the GTA Trilogy remaster release date could be as soon as "late October or early November."
It's fair to say it was relatively on the money, as the GTA Trilogy remaster is coming to all major consoles and PC on November 11, 2021 in digital format. For those of you wanting a physical release, you'll have to wait a bit longer until December 7.
What's more, Xbox Game Pass and Xbox Game Pass Ultimate subscribers will be able to download and play Grand Theft Auto: San Andreas - The Definitive Edition, on day one of release. Additionally, PlayStation Now subscribers can access, download or stream Grand Theft Auto 3 - The Definitive Edition from December 7.
The trilogy will cost $59.99 / £54.99 at launch, which one could argue is a little steep for a trilogy of older titles. However, the improvements (detailed below) are substantial enough to warrant the price, we feel. 20 bucks per game isn't a terrible deal when this much effort has been put into the remasters.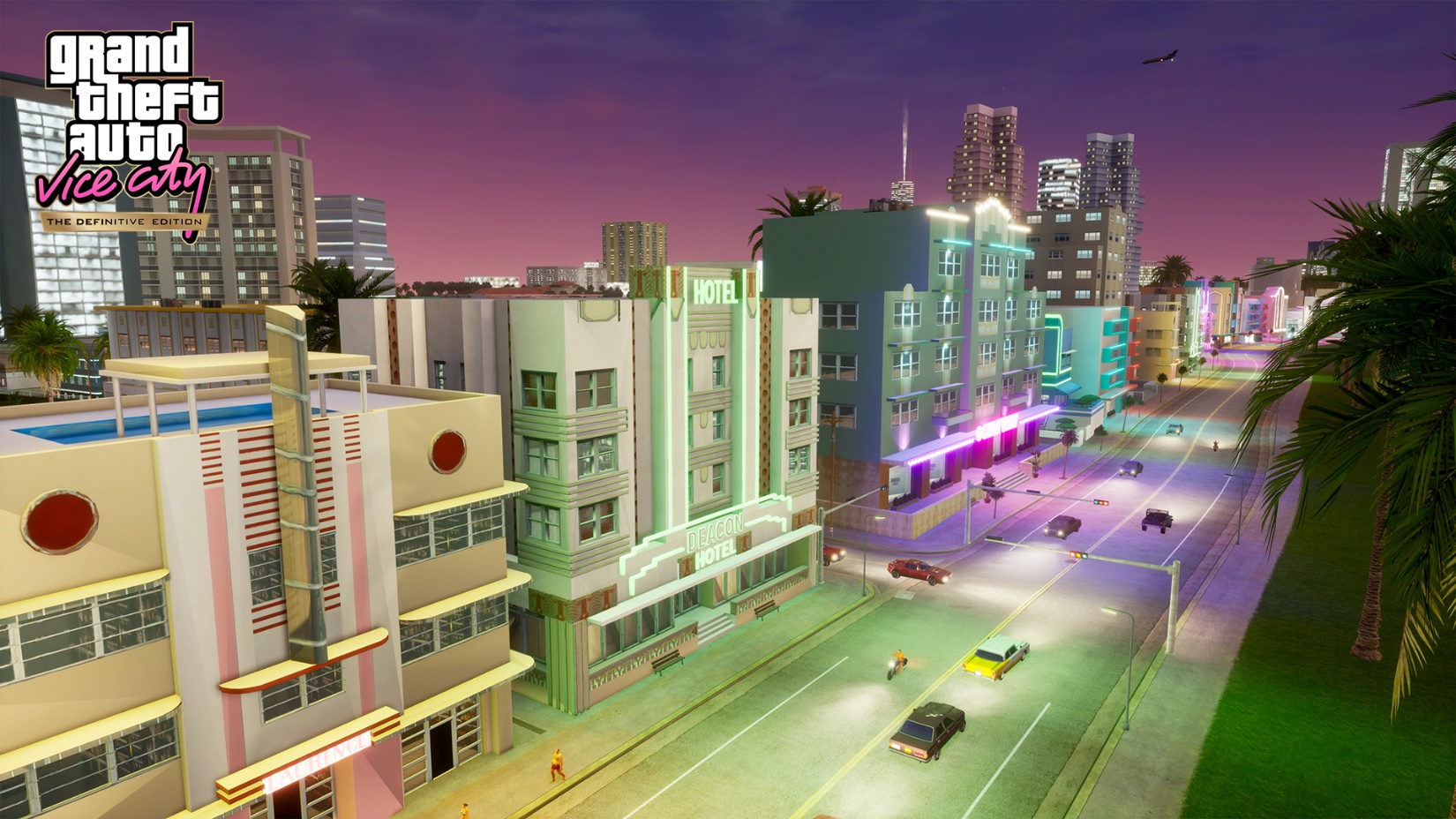 GTA Trilogy Remaster trailer
The GTA Trilogy remaster trailer is a short one, clocking in at just under a minute, but it gives us the best look yet at what we can expect each game in the trilogy to look like. The results are impressive, to say the least, with gorgeous lighting and weather effects being a particular highlight.
GTA Trilogy Remaster news
Nintendo Switch release
The GTA Trilogy remaster is now confirmed to be heading to Nintendo Switch as well as all other major consoles and PC. This is surprising, considering the last game in the series to be released on Nintendo consoles was Chinatown Wars on the original DS. The Switch version of the trilogy will feature unique control options to complement the system's bespoke features, too.
Developed on Unreal Engine
The GTA Trilogy remaster has been developed in the Unreal Engine, allowing the games to look better than ever with massively overhauled weather and lighting effects, lending a level of atmosphere to them we've never seen before outside of unofficial PC mods.
Grove Street Games developing
Developer Grove Street Games is working on the GTA Trilogy remaster. Interestingly sharing a name with the iconic location from San Andreas, the Florida-based company has worked on other ports for Rockstar, including iOS and Android ports for Bully: Scholarship Edition, Vice City and San Andreas. The team also ported the popular Ark: Survival Evolved to mobile devices.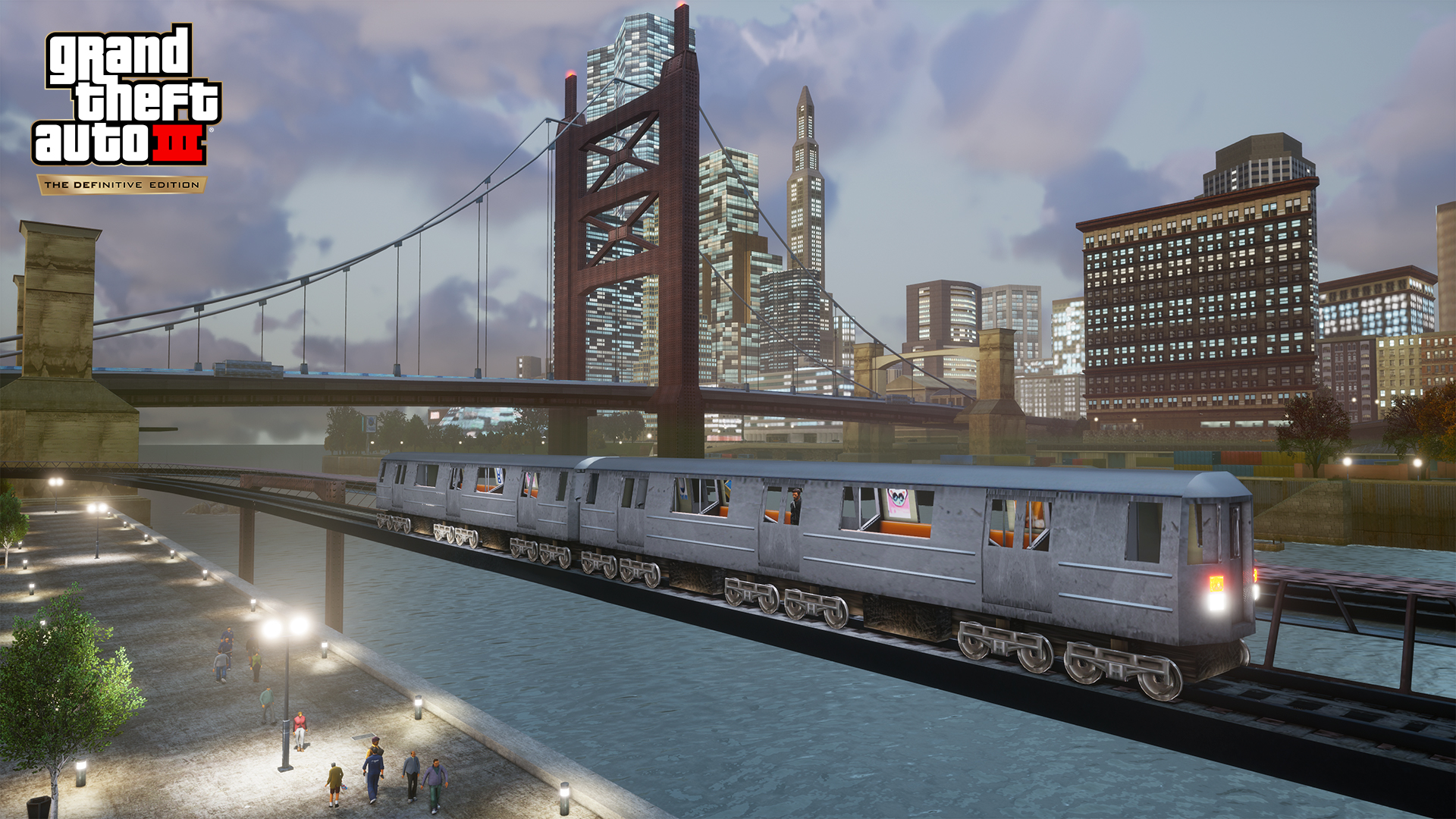 GTA Trilogy remaster improvements
Overhauled lighting
The GTA Trilogy remaster, courtesy of the Unreal Engine, features an all-new lighting system that drastically improves just that, as well as weather effects, shadows and reflections.
Better texture quality
The remaster features upscaled, high resolution textures that apply to characters, buildings, weapons, vehicles, interior locations and more. An increased draw distance also allows more of each game world to appear on screen than ever before.
Modernized controls
What seems to be one of the best all-round new features are the trilogy's updated controls, bringing them more in line with GTA 5 than the original games' stiffer control schemes.
Players can now access radial wheels for switching through weapons and radio stations. Targeting and lock-on aiming return, but have been improved to feel less awkward.
Improved map system
The in-game minimap will appear sharper and thus more detailed in the remasters. Players can also set waypoints on the map in the menu, allowing for much easier navigation across each game's massive environments.
Switch exclusive controls
The Nintendo Switch version of the GTA Trilogy remaster features unique controls. Players can use the handheld's touch screen to interact with menus and zoom / pan the camera. Not only that, but gyro controls are featured to allow for motion-based aiming
Achievements and trophies confirmed
Whether you're on Xbox or PlayStation, you'll be able to earn achievements or trophies in each of the three games