Running out of data is a worry we could all do without. Whether you're keeping in touch with family and friends, scrolling through the wild and wonderful world of TikTok, or climbing up the ranks in the latest shooter, we've all felt the data allowance anxiety creep in at some point.
With more of us relying on staying online no matter where we are, the thought of parting with hefty sums of cash each month for peace of mind isn't something that appeals to anyone.
That's why millions of people over the past 12 years have relied on giffgaff to deliver the right amount of data for their needs, at a price and flexibility that's unmatched by the competition, with the ability for people to change or cancel their package at any time. Not only are all of giffgaff's SIM cards 4G and 5G-ready, but they just got better with even more data.
Go golden with goodybags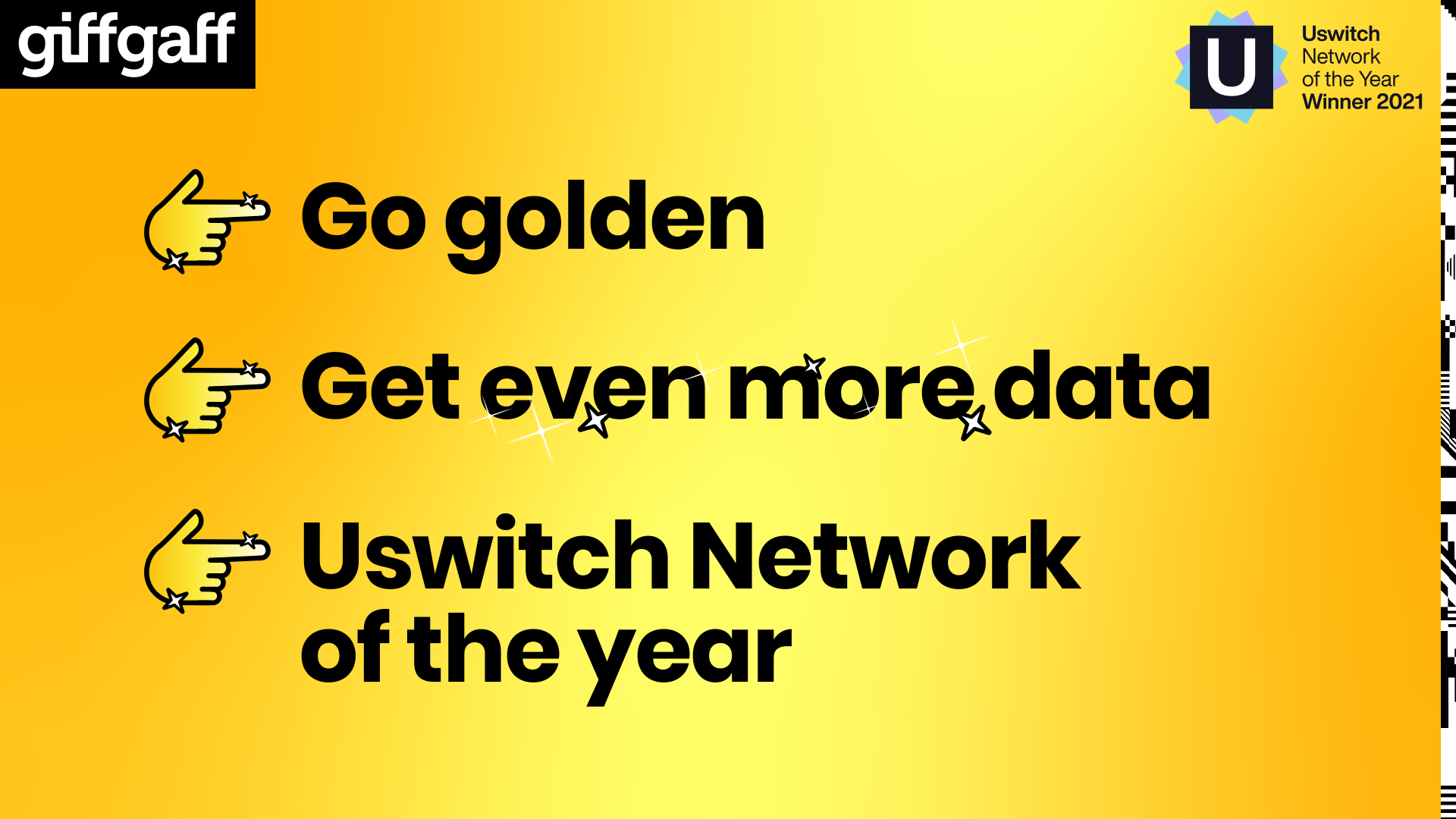 The golden goodybag range offers customers even more data than giffgaff's regular plans - plus, they are recurring with no contracts.
You can take advantage of giffgaff's incredible golden goodybag offers by setting your goodybag to recur and saving your credit or debit card to continue using these goodybags each month. If you do, then you can take advantage of the brilliant golden goodybag offers below:
£10 per month golden goodybag: 15GB of data (previously 10GB)
£15 per month golden goodybag: 30GB of data (previously 25GB)
£20 per month golden goodybag: 100GB of data
£35 per month golden goodybag: unlimited data (UK data only. Fair Usage Policy applies - https://ift.tt/3mkHPql)
There's even better news for students too, with the student-only golden goodybag which provides 16 GB of data each month for just £10. All of the regular giffgaff plans and golden goodybag offerings have unlimited calls and texts thrown in for good measure too, letting you use your phone as much as you like, without ever having to worry about being left in the lurch.
Why wait until Black Friday for a killer bargain, anyway? Thanks to giffgaff's revamped plans that go into effect from 21st October, you'll get even more data for the same monthly price on standard packages, too:
£6 per month: 1GB of data (previously 500MB)
£10 per month: 12GB of data (previously 8GB)
£12 per month: 20GB of data (previously 12GB)
Time to give back
In addition to offering customers more data for less, giffgaff's Give Back campaign aims to buy old phones and repair them so that they can be reused by people in need — from those that are cut off and isolated through no fault of their own, or bridging the gap of the digital divide to ensure that everyone has access to the same life-enhancing technology.
You can also choose to gift the value of your old handset to a charitable cause, or if it's too far gone to be refurbished, it can still be recycled. Whether you're enjoying a shiny new handset with your old one stuck in a drawer, or if you've dropped your phone one too many times and it needs to move on, giffgaff is there to help ensure your old phone doesn't go to waste.