Based in the US, HostGator offers a range of solutions including shared hosting, VPS hosting, dedicated hosting, cloud hosting or even reseller hosting. While the dedicated hosting plans give the choice of Windows and Linux as the underlying operating systems, all shared hosting and VPS plans are Linux based. HostGator defaults to CentOS 7 for all it's Linux installations, but you can request CentOS 6 if that's more your speed.
The shared hosting plans start at $2.95 per month for a three year subscription and might seem tempting because of the unmetered disk space and bandwidth. Keep in mind however that the hosting provider will ask you to scale down usage of the resources if your needs exceed 25% of the total available resources. Even so, HostGator claims its shared hosting plans should suffice for small and medium business websites.
Unlike many other hosting providers that allow backups out of the box, with HostGator you must separately purchase the CodeGuardBasic service for $2 per month. The service provides daily automatic backups, 1GB storage space, and three restorations per month, and you can also restore the entire site, or any file, to a previous state with a single click.
Although the plans include a website builder as well, it's rather limited, and you'd have to purchase a separate plan for it if you want to assemble a complete website spanning multiple pages.
The products HostGator does offer are surprisingly capable, though, especially at the budget end of the range.
Shared hosting
HostGator's shared hosting range delivers from the start. Even the cheapest shared hosting plan, Hatchling, gets you unmetered disk space; unlimited bandwidth, MySQL databases, email and FTP accounts; a free SSL certificate, easy WordPress and shopping cart installation (osCommerce and ZenCart) and full-featured cPanel-based site management. That's more than enough power for many personal and business websites, yet it's priced from only $2.75 a month on the three-year plan ($6.95 on renewal).
At the top of the range, the Business plan supports hosting unlimited domains and adds professional features such as a free dedicated IP and a premium SSL certificate. This has a very low headline price from $5.95 a month over three years, and renews at a still-reasonable $14.95-$16.95, depending on subscription length (1 month to three years.)
All plans are protected by a generous 45-day money-back guarantee, subject to the usual restrictions (if HostGator has already paid to register a domain for you, for instance, that won't be refunded.)
The only small issue we could see was in HostGator's choice of automated installers. Many web hosts offer Softaculous, a smart platform which simplifies the process of installing WordPress, Joomla, phpBB, PrestaShop, Drupal, Magento and hundreds of popular web apps. HostGator is mostly focused on WordPress, with just a handful of others. That will be fine for most users, but if you're looking for something else, you may have to install and set it up yourself.
Application hosting
HostGator offers simple WordPress hosting for a very low price, but without some of the high-end features you'll get with the more specialist competition.
The Starter plan supports a single site with an average 100,000 users a month for $5.95 a month over three years, for instance ($9.95.) The Business plan includes more resources, can handle three sites and 500,000 visitors a month, and is priced at $9.95 a month over three years, $22.95 on renewal. HostGator also offers a free migration service to transfer your existing WordPress site to the new account, while automatic WordPress updates should keep your site securely patched.
Liquid Web's WordPress plans include a staging environment to enable testing updates without breaking your production site, and a very smart updating system which can automatically update WordPress and plugins, and raise an alert if there's a problem. Bandwidth is 'limited' to 2TB a month, probably enough for most users. It's a great product, but it's priced at $19 billed monthly, or $15.83 on the annual plan, so if you only need the WordPress basics, it's still the better deal.
Creating a website
After a simple signup, HostGator's shared hosting packages have a range of tools to help you create and manage a website.
There's an Install WordPress link, for instance. This takes you to a page where HostGator offers to set up WordPress for a fee (from $99 with $49 WordPress theme credit), and if you're not paying attention, it's easy to assume you must choose one of these options. They're just some over-enthusiastic upselling, though, and you can install WordPress yourself by entering just a few blog details: title, admin username, email and so on.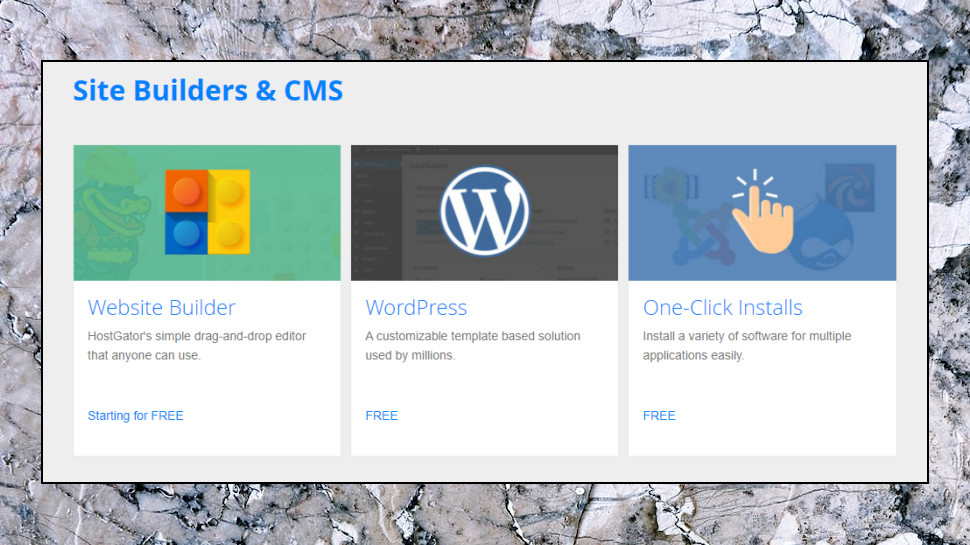 A Softaculous setup enables speedy installation of 400+ other apps, including Drupal, Joomla, Magento, PrestaShop, phpBB, MediaWiki and more. It's probably the best of the auto-installers, but for some reason HostGator also includes a similar (but more basic) One Click Installs tool of its own.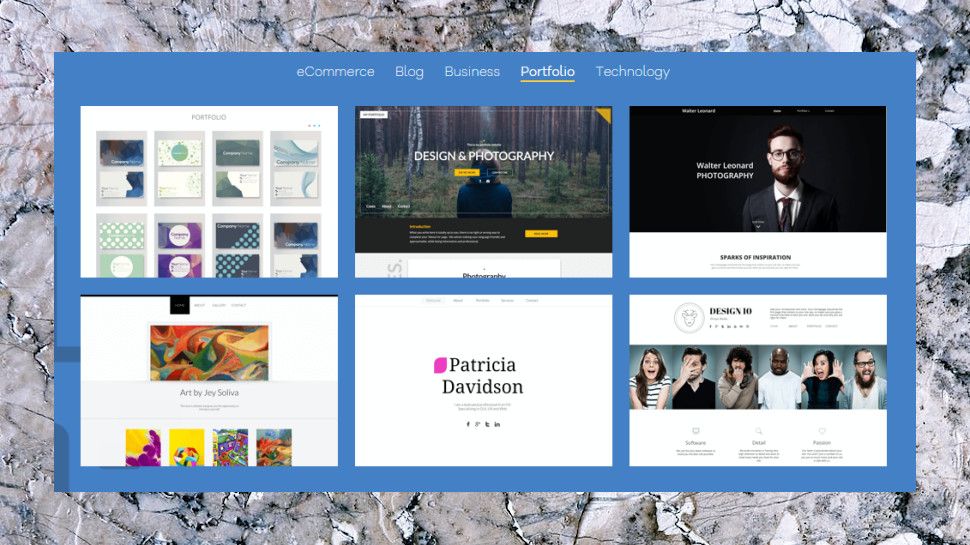 The shared hosting packages also include a free Weebly Builder plan. This has an excellent drag-and-drop editor, the site can be hosted on your own domain and there's free SSL thrown in. The catch? Well, there are two: your site is limited to 500MB in size, and it displays ads.
You can upgrade within a shared hosting plan from $5.99 a month over three years, which drops the ads and space limits, and includes site search, password protection, HD video and audio support, and more. But if you're after drag-and-drop simplicity, check out HostGator's Gator Website Builder first-- prices start at $3.84 a month and you can get e-commerce support for under $10 a month on the initial term.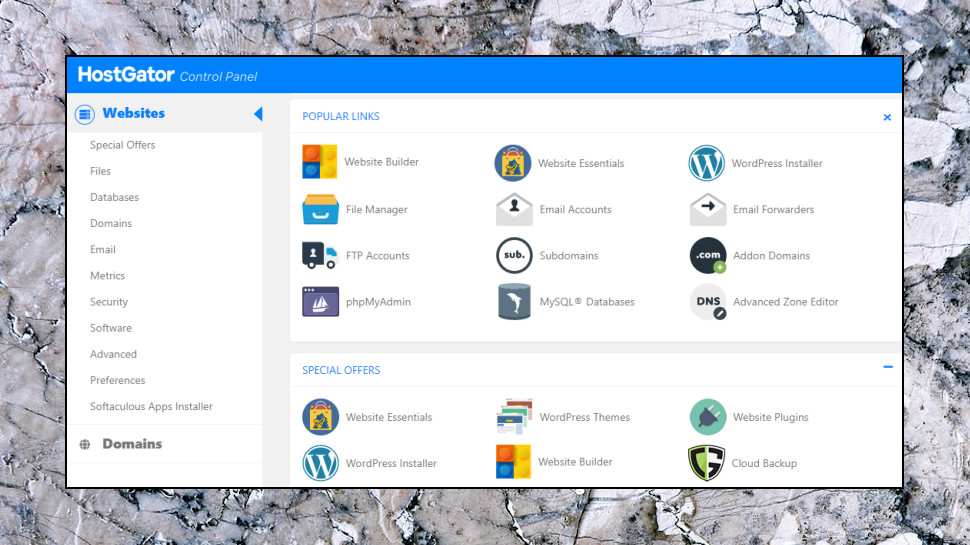 If you're an experienced user who doesn't need any of this handholding, that's okay; a full-featured cPanel installation gives you all the FTP, SSH, database, file management and domain functionality you need to get your site up and running.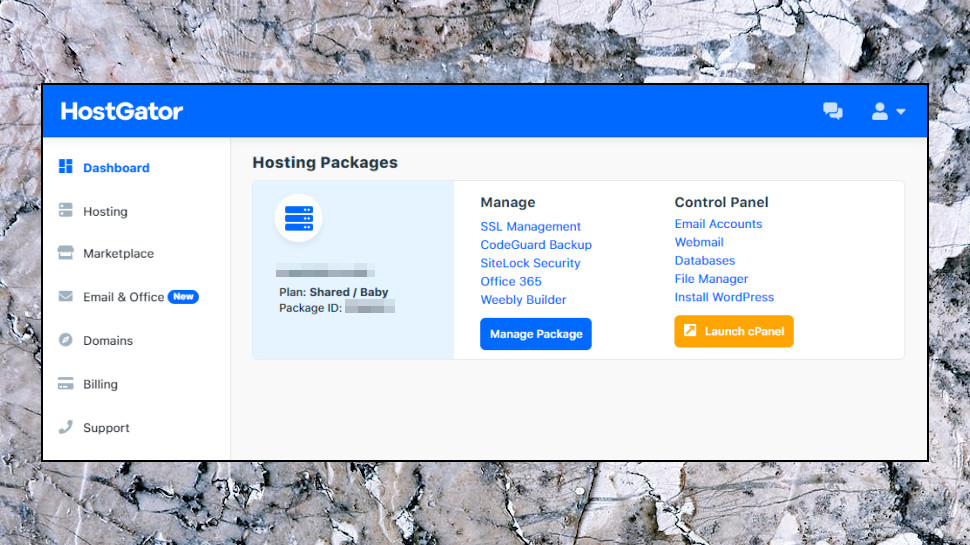 Site management
HostGator's customer portal is an online dashboard where you're able to manage your account and take full control of your web space.
This is very text-heavy with a stack of links, but many of these relate to optional extras. 'CodeGuard Backup' sounds intriguing, for instance, but unless you purchased it during signup, you'll just get an upselling attempt trying to persuade you to buy it now.
Despite these hassles, the dashboard scores for its many convenient touches. A 'Control Panel' section includes links to common site management modules - Email Accounts, Webmail, Databases, File Manager - and with one click you can get on with uploading files, creating email accounts or whatever else you need to do.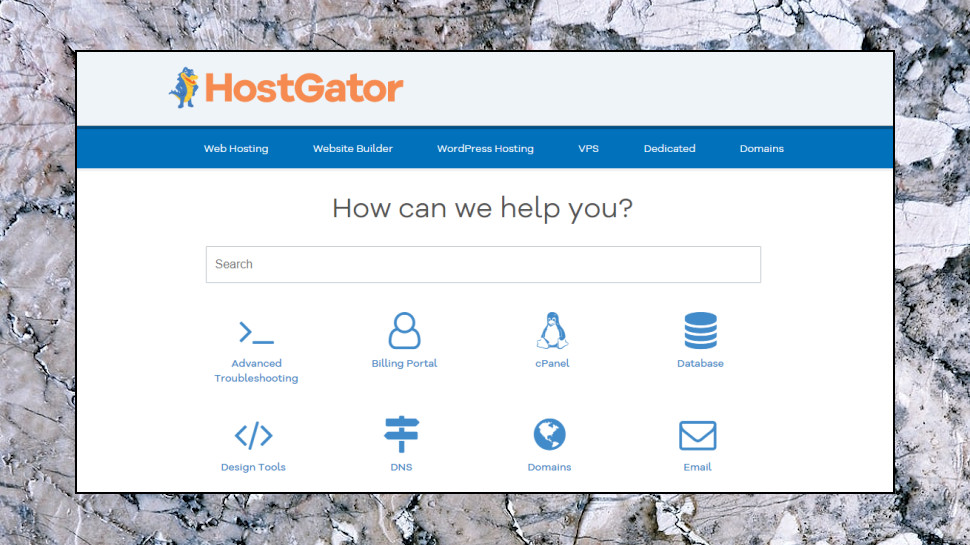 Unsure how to do something? Begin typing in the search box and the site immediately displays matching articles. There's a lot of content, sensibly organized, and we generally found what we needed in a click or two.
If you're not as lucky, support is available 24/7/365 via live chat and telephone (toll free in the US.)
We've always had good results from HostGator's support, and this time was no different. When we tried live chat, a helpful agent responded within two minutes, understood our question immediately and gave us sensible and accurate advice: exactly what we needed.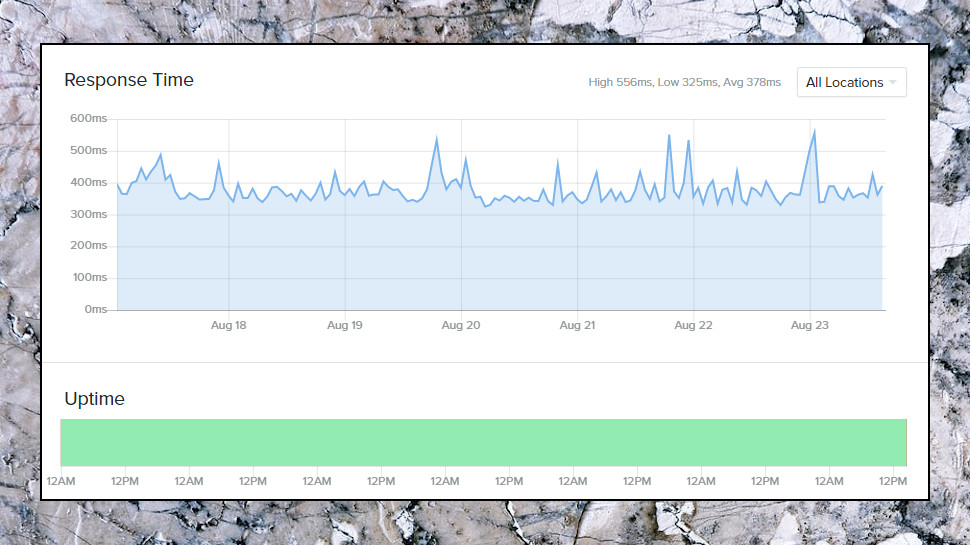 Performance
We began our performance testing by setting up a simple static website on our HostGator plan, then using the site Uptime to check its availability and response time for a week.
Our site was never down during the monitoring period. That's what we would expect after only a week of testing, but it was still good to see.
Response times averaged 378ms, at the slower end of the basic shared hosting market (most providers average between 200-400ms.)
There's better news in HostGator's 'worst case' time. In more than 2,000 tests, the slowest response logged was only 556ms, considerably better than many hosts (the current average for our last 30 reviews is 891ms.)
As a final check, we used Dotcom-Tools' Website Speed Test to check the load time of our site from 16 locations around the US and Europe. This delivered much better results of around 870ms, putting it in the upper mid-range of the shared hosting competition.
That's good news for HostGator, but keep in mind that these comparisons are based on the low-end shared hosting products for each provider. If you're looking to buy a VPS or other more high-end plan, the results may be very different.
Final verdict
HostGator's high-end VPS and dedicated plans are short on configurability, but its shared hosting plans offer loads of features for a very fair price, there's top-quality support to ensure everything runs smoothly, and a generous 45-day money-back guarantee ensures there's no risk. A smart choice for shared hosting users who need more.
---
Is HostGator a good hosting provider for beginners?
Thanks to its economical pricing and offerings, HostGator should appeal to most beginners, and even professionals and SMBs. The website builder, offered as part of the shared hosting plans, makes it easy to deploy a basic website in almost no time at all.
Is HostGator trusted?
HostGator has grown from three servers in 2002, to over 12,000, catering to over 2.5 million customers. Part of the reason for its stellar growth has been a robust support network, which ensures that you have a quick solution to all your queries, be they related to offered services or configuration.
Which hosting providers are better than HostGator?
Hosting providers come in all shapes and sizes. It's almost as difficult as answering which is the best sports shoe manufacturer. The different hosting providers all strive hard to be the industry leader.
Some do it by being the cheapest, while others offer the largest number of features. We've featured four alternatives near the top of this review.
Is HostGator slow?
You can take advantage of the 34-day money back guarantee to test this for yourself. As with most hosting providers, you get what you pay for. HostGator strives to provide cheap hosting, so as to appeal to beginners and SMBs.
It's not geared towards performance like some other hosting providers, such as A2 Hosting, but we wouldn't term HostGator as slow.
Does HostGator use Cloudflare?
Cloudflare works by creating a local cache of your website, and serving it to your site's visitors from the nearest server, which results in reduced page load times. Cloudflare also provides DDoS protection, and HostGator includes Cloudflare CDN as part of the Shared Business Plan.
Do I need HostGator if I have WordPress?
There are two fundamental methodologies of deploying a server. The first is to host it by yourself. This is a far more complicated process that involves not just hunting after the right hardware to deploy your server, but also ensuring it's maintained.
Even after all that, you are also responsible for the operating system as well as all the software that's installed on the server, and have to ensure the safety and security of your data.
The alternative is to opt for a hosting solution, such as the ones provided by HostGator. In such a scenario, the tasks of setting up and maintaining the server are handled by professionals. If you want absolute control over your deployed website, you must opt for a hosting plan from HostGator, or any other hosting provider.