It's official: Sony has confirmed the PSVR 2 is on its way. This latest-gen VR headset will work with the PS5 and be the successor to the original PlayStation VR, which was launched back in 2016.
There's no official launch date for the launch of the PSVR 2 yet, but rumors suggest it could be available to buy as soon as Christmas 2022.
In a post on the PlayStation Blog posted in early 2021, Sony announced that its new PSVR system is in development, reaffirming the brand's commitment to VR. Although we don't know its name yet, for now we're calling it the PSVR 2.
There aren't many official details about the PSVR 2 available at the moment, but as time goes on, more news and rumors are landing. In the guide below, we cover everything we know so far about the new VR headset from Sony, including potential release dates, what the design of the headset and controllers might look like, the new games we're looking forward to, the new features to expect and much more.
Sony did technically release a second PSVR headset back in 2017: the CUH-ZVR2, which added an HDR pass-through, integrated headphones and a smaller connective cord. But, for all intents and purposes, it was still the same headset.
Instead, the true PSVR 2.0 promises to provide a much greater jump in specs that will ultimately take advantage of the PS5's more powerful hardware—upping its resolution, pixel quality and refresh rate, as well as providing a wider field of view and improved tracking and input.
As of May 2021, a new set of rumors confirm this, detailing a resolution of 4000 X 2040 pixels (that's 2000 X 2040 per eye and slightly more than the Oculus Quest 2), a dial for lens adjustment, gaze tracking and a motor within the headset itself that might be used for haptic feedback.
However, the new headset won't be completely wireless like the Quest 2. It will connect to the PS5 using a single cord. Which isn't ideal, but is still a far more simplified setup than the current PSVR.
The new PlayStation VR headset will also incorporate the DualSense wireless controller and Sony recently unveiled what the dedicated new PSVR 2 controllers will look like. From what we can tell so far, they appear to be a huge improvement over the PS Move controllers from the original PSVR, with haptic feedback and finger touch detection.
In an interview with Nikkei, as flagged by UploadVR, Sony Interactive Entertainment President and PlayStation boss Jim Ryan says the potential for VR is "huge" and the PSVR 2 is a "strategic opportunity." So when it arrives, it'll be worth the wait.
Now we know the PSVR 2 is coming, the most pressing questions we'll want Sony to answer is how much will the PlayStation VR 2 cost, what the headset will look like and what cool advances we can expect. It'll also be interesting to see whether it will include features like inside-out tracking or other technology its competitors like the Oculus Quest 2 have.
Here's everything you need to know about the upcoming PlayStation VR 2 so far.
Cut to the chase
What is is? The next version of PlayStation VR
When is it out? Potentially 2022 or later
How much will it cost? TBC - probably around the PSVR's $499 launch price
PSVR 2 release date
We know that the PSVR 2 won't release in 2021, as confirmed by Sony, and that it's almost certain that PSVR 2 will work exclusively with the PlayStation 5. Sony already has a VR solution on PS4 after all, and the added horsepower of the PS5 will be key to making the most of the new hardware.
Sony's confirmation that PSVR 2 is coming actually caught us off guard, particularly as Sony Interactive Entertainment CEO Jim Ryan said that while PlayStation still believes in VR, we might not see a PSVR 2 headset for a couple of years. "Will it be this year? No. Will it be next year? No. But will it come at some stage? We believe that," said Ryan.
If Sony mostly allocates its manpower to PS5 production (which seems likely given demand), then the PSVR 2 could launch much later than the console's release date - perhaps even years later. PlayStation VR launched three years after the PS4, after all. But the relative success of PSVR means that Sony is likely to expedite the process this time around.
The latest PSVR 2 rumor is concerned with its release date, which sources suggest could be Christmas 2022 – yep, we're still got a long wait – according to a new report from Bloomberg.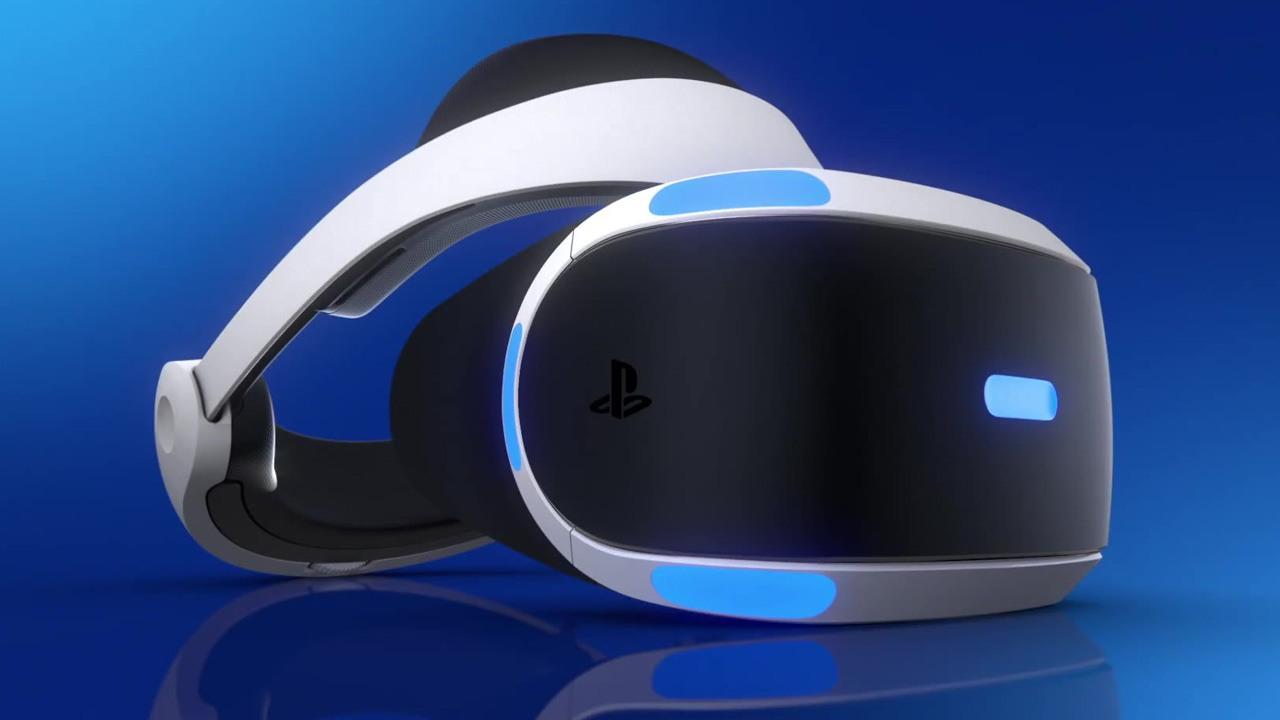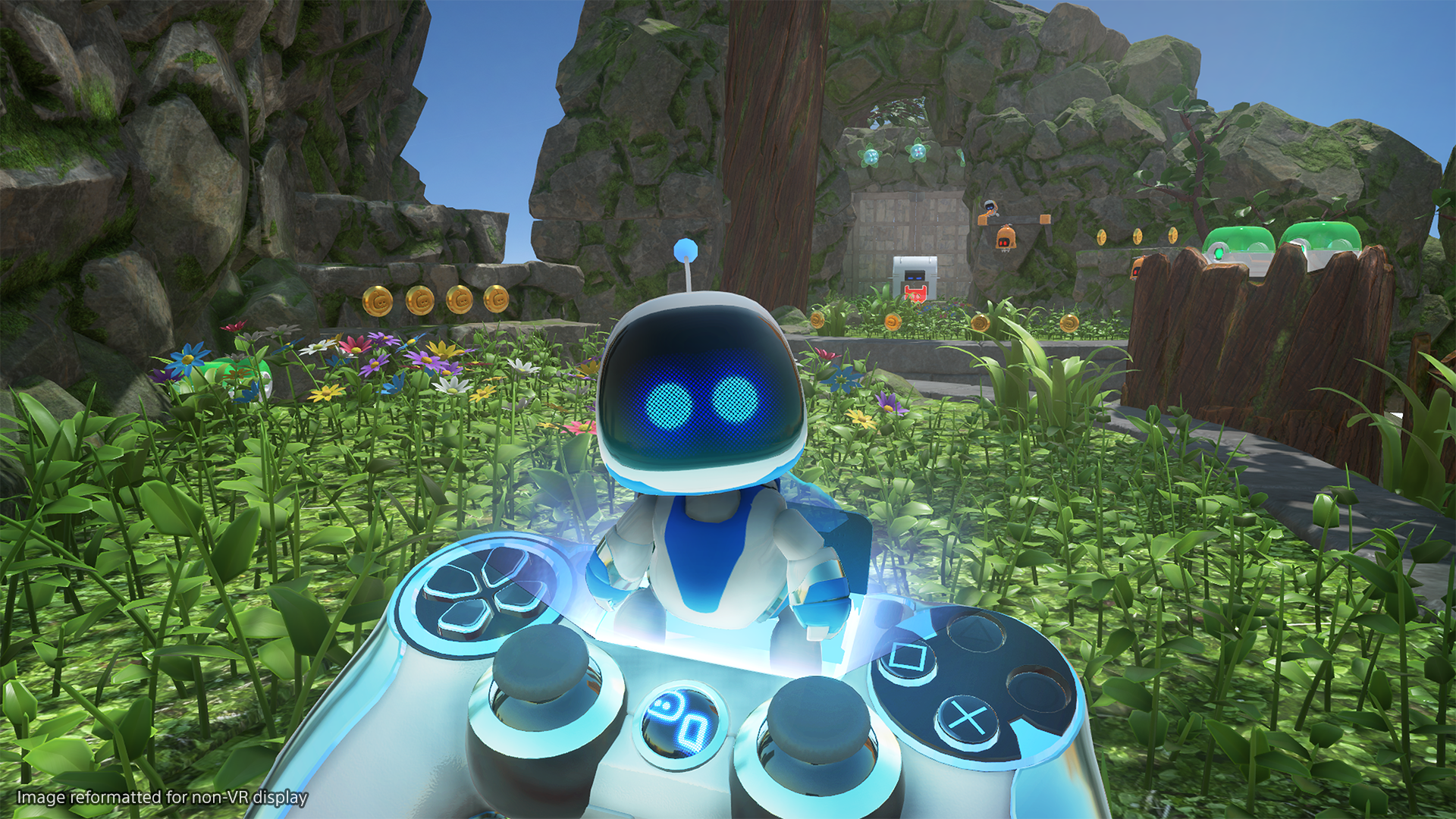 PSVR 2 controllers
Some of the most concrete news we have about the upcoming PSVR 2 is that is controllers will be getting a significant performance and design upgrade.
In March 2021, PlayStation announced its new PSVR 2 controllers that'll work with the PS5. From what we can tell so far, they appear to be a huge improvement over the PS Move controllers from the original PSVR.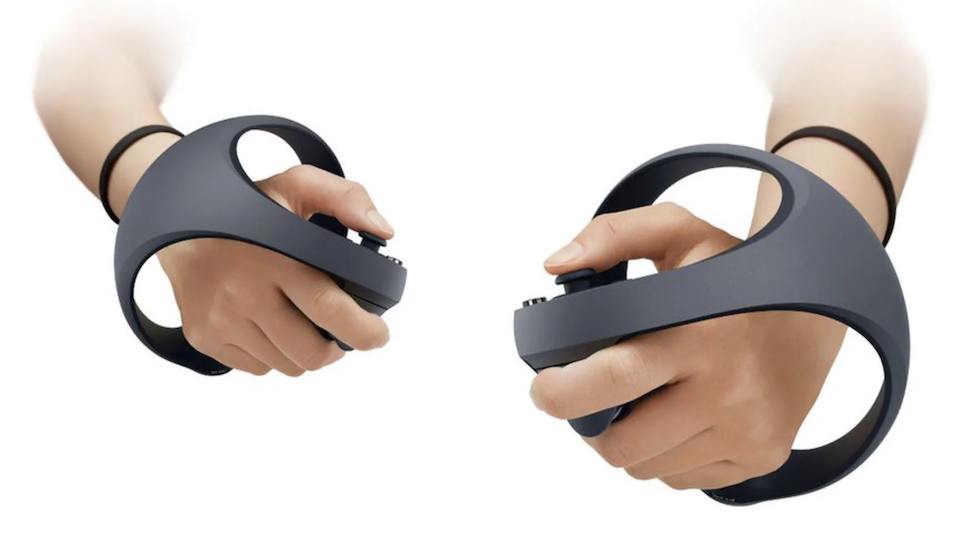 Instead, they look rather similar to the Oculus Quest 2's Touch controllers. The PSVR 2 controllers will feature baton-like handles with a plastic orb around them. They also make use of the same adaptive trigger features found in the current DualSense PS5 pads. This will allow for differing tensions on any given in-game action.
The PSVR 2 controllers will also feature haptic feedback and finger touch detection, letting a game know where your digits are resting without you touching a button.
"This enables you to make more natural gestures with your hands during gameplay," says Hideaki Nishino, head of platform planning and management at PlayStation.
PSVR 2 news and rumors
PSVR 2 could have a second screen bolted on the front
According to a patent spotted in August 2021, the PSVR 2 might have a second screen on the front of the headset.
The patent (first spotted by VR Focus) describes how an external, front-mounted display could help those watching a VR player understand what the headset wearer is seeing in real-time – that's one way to get around the isolating VR experience and sure would add an even more cool sci-fi look to Sony's headgear.
Is Sony making inroads to social VR?
A trademark application, submitted in July 2021, suggests Sony might be considering bringing back its PlayStation Home service – an ill-fated social hangout space that was on the PlayStation 3.
Part chatroom, part Sims-like design app, PlayStation Home was closed in 2015. But the trademark hints at its return and, given the rise of social VR spaces, we wouldn't be surprised if this is going to play a big part in Sony's move into social gaming and virtual reality in the future.
PSVR 2 could take a step back from VR-only titles
According to a report from YouTube channel PSVR Without Parole, PSVR 2 games could shift from VR-exclusive experiences. Instead, Sony might focus on "hybrid" titles that can be played with or without a PSVR 2 headset.
The report explains that PSVR 2 compatible titles could have two versions: the more traditional TV-based experience as well as a version that works in VR. This would mean players won't have to download two versions of the game, and can essentially choose which version suits them best.
PSVR specs could be "even better" expected
The PSVR 2 could have "even better" specs than what we've previously heard, according to tech experts Digital Foundry.
In a new episode of Digital Foundry Weekly, host and technology editor Richard Leadbetter said "we've seen some leaked [PSVR 2] specs and it looks good," but went on to add that "we've seen some other specs which haven't been leaked which make it look even better."

We're still waiting to hear more about the PSVR 2's specs, but it's rumored to have a higher resolution screen than the Oculus Quest 2, a dial for lens adjustment, gaze tracking, and a motor within the headset itself that might be used for haptic feedback. It could also use OLED panels for each eye as opposed to LCD.
What's changed from the first PSVR?
Speaking to GQ, Sony's Jim Ryan said PSVR will be a "completely new VR format for PS5" and that "dev kits are about to go out". Ryan said Sony "believe in VR" but he said "we're not actually releasing any specs at this stage" but that "over the course of this year" we should find out more.
The PSVR 2 might used OLED panels – not LCD
This is a small but interesting rumor. According to a new report from Bloomberg, PlayStation might be using OLED panels in its next VR headset rather than LCD.
Sony hints at PSVR 2 on PS5
Sony has hinted that the PS5 may get its very own VR experience, separate to the PS4's PSVR headset.
It was in a recent interview with Japanese publication AV Watch (via Nibel on Twitter), that Sony Interactive Entertainment's senior vice president of platform planning and management, Hideaki Nishino made the hints.
"I would like to expect the PS5 to have a VR experience that is appropriate for the PS5," Nishino said. "I can't comment any further, but I'm looking forward to it [laughs]".
This isn't an official confirmation of the PSVR 2 but it's certainly the most promising mention of future VR hardware for PlayStation we've heard in a while. Of course, any PSVR 2 may be a while away, based on previous comments made by the Sony Interactive CEO Jim Ryan who suggested it could still be a couple of years until we see another headset iteration from Sony.
The PSVR 2 could be significantly more powerful than the PSVR
As of May 2021, a new set of rumors about the PSVR 2 have landed and they're very exciting. Among other things, they detail a resolution of 4000 X 2040 pixels (that's 2000 X 2040 per eye and slightly more than the Oculus Quest 2), a dial for lens adjustment, gaze tracking and a motor within the headset itself that might be used for haptic feedback.
These come from "reliable sources" that have been speaking to UploadVR. They all suggest that Sony's next-gen headset is going to be a very powerful head-mounted display – and far more impressive than its original PSVR counterpart.
Haptic feedback on the horizon for PSVR 2?
A recent patent unearthed by LetsGoDigital suggests that haptic feedback could be a feature in a future PSVR headset. The patent, filed all the way back in 2016 and granted in November 2020, primarily explores ways in which VR or AR headsets could be made easier and more comfortable to wear.
The patent suggests multiple sensors—whether they're pressure, motion or stretch sensors—built into the headset which can send signals indicating whether or not it's being worn properly. If the headset isn't on right, the user might receive tips to fix it, with feedback displayed on screen or by speech through built-in speakers.
The patent also mentions haptic feedback and LEDs which could be used as part of feeding back to the user how they're wearing the headset.
Haptic feedback in the PSVR 2 would tie it in neatly with the capabilities of the PS5's new DualSense controller but as this is a patent there's no guarantee anything described within it will ever make it into a product Sony might release.
We now know that the PSVR 2 controllers for the PS5 will have huge improvements over the PS Move controllers the original PSVR was lumbered with, including haptic feedback and finger touch detection.
The future of VR won't arrive until after 2021
In an interview with The Washington Post's gaming vertical, Launcher, PlayStation CEO Jim Ryan has said that while "PlayStation believes in VR", we are "more than a few minutes from the future of VR," and he doesn't think VR will be a "meaningful component of interactive entertainment" until after 2021.
Ryan is keen to underline that PlayStation is "very pleased with all the experience that we've gained with PlayStation VR" and that it looks "forward to seeing where that takes us in the future." So a PSVR 2 isn't off the table but his words do suggest that we're still a while away from seeing any kind of successor to the original PSVR headset, likely 2022 at the earliest.
The latest Bloomberg report, which detailed OLED panels in the PSVR 2, also suggested that the next-gen headset will be getting a Christmas 2022 release. This would certainly make sense with other rumors we've seen and we all know a Christmas release date will make the most of the holiday spending season.
Jim Ryan says VR is still unproven but intriguing
PlayStation CEO Jim Ryan has said (via UploadVR) that VR is still an "unproven space" (even several years into the lifecycle of PSVR) but that the company is still "really intrigued" about where it will go.
Although it's not a confirmation of a successor to the PSVR headset, it does show a continued interest on the part of PlayStation in VR for its consoles. Ryan's view of the technology appears to be optimistic as he added, "I think the distinction between what's a gaming experience and a non-gaming experience which, hitherto, has been really clear, really binary…I think those lines will start to blur and you'll have VR experiences with a certain sort of light touch of interactivity but which still technically might be games. Some of those could be the finest virtual reality entertainment experiences you will ever have, but they will be very simple to enjoy."
VR gets a mention in Astro's Playroom
PlayStation has been fairly quiet on the VR front, what with the launch of the PS5. However, a small reference to PSVR in PS5 launch title Astro's Playroom shows it's not been completely forgotten.
We've had the chance to go hands-on with the PS5 and Astro's Playroom which is a platformer that uses exotic locales to hide artifacts from Sony's PlayStation hardware catalogue. Over the course of our gameplay we found a PlayStation VR Aim Controller hidden in a snowbank in one level. It's a small nod, but a comforting one for VR fans.
More importantly for the future of VR, though, our first impression of the PS5 is that it's a truly powerful console, offering a "rock-solid" and "buttery smooth" frame rate. This jump in power bodes well for the future of VR and we can only hope that Sony will use its next-gen hardware to one day support a new, improved VR headset with smoother, more high-quality gameplay.
Wireless Remote Play?
Twitter user Lumen has reported (via PSU) references to PSVR wireless remote play in the PS5 Remote Play App which could hint at capabilities of the PSVR 2 if it's in the works.
I thought i'd make a seperate tweet about this.Yeah we digged into the PS remote play app files and we found code references to PSVR wireless remote playspecific line: "Can't use a microphone with Remote Play when the VR headset is turned on"#PS5 #PSVR pic.twitter.com/9qQ6tMkEUyOctober 15, 2020
According to Lumen, a specific reference in the code said: "Can't use a microphone with Remote Play when the VR headset is turned on." Lumen went on to suggest that it would make sense for this to be referencing a prospective PSVR 2 rather than the current headset due to Wi-Fi 6 capabilities.
Sony is still being very quiet when it comes to revealing VR plans and nothing has been confirmed yet so naturally this should be taken with a big pinch of salt as the code referenced could be out of date or be tied to a different scenario related to the original PSVR headset.
Motion Sickness Reduction Patent
A patent filed in 2019 and published on WIPO in 2020 points to efforts from Sony to reduce motion sickness in what could be a PSVR 2. The patent describes "a VR sickness reduction system, a head-mounted display, a VR sickness reduction method, and a program with which it is possible to further reduce VR sickness."
Finding that much motion sickness in VR is caused by "a difference between the movement of the viewpoint and the user's feeling in a situation where a moving image showing the appearance from the viewpoint is displayed on the display", the patent posits a potential solution which appears to involve vibrations or oscillations.
The patent reads "An HMD (12) is provided with a display unit (38), which is disposed in front of the eyes of a user when the user wears the HMD (12). A shaking unit (42) can shake the head of the user wearing the HMD (12).
An entertainment device (14) causes the display unit (38) to display a moving image representing a view as seen from a viewpoint. The entertainment device (14) controls the shaking of the shaking unit (42) in accordance with the acceleration condition of the viewpoint for the moving image displayed by the display unit (38). "
The overall aim, it would seem, is to better unite what the player is seeing in the PSVR headset with what they're feeling outside of it. Patents are never any guarantee of a final product, but this could be an insight into problems Sony is looking to overcome in any future iterations of the PSVR headset.
eSports streaming patent
A patent published on WIPO in July 2020 points to eSports streaming capabilities in the PSVR or maybe the PSVR 2. The patent is for "insertion of VR spectator in live video of a live event" and describes methods to make it possible for a user to spectate eSports remotely, "so that the remote spectator can experience the e-sports event as if he/she were present in-person at the venue where the e-sports event occurs."
The patent describes "assigning the virtual reality spectator to a seat in a venue in which the live event takes place; receiving a plurality of video feeds from a plurality of cameras positioned in the venue; accessing video processing parameters that are stored in association with the seat; using the video processing parameters to select and stitch selected ones of the video feeds to generate a composite video that provides a view of the venue from a perspective that is substantially defined by a 3D location of the seat in the venue; transmitting the composite video over the network to the client device for rendering to the head-mounted display."
The patent goes on to explain "a head-mounted display can provide a visually immersive virtual reality experience to the user, as the HMD renders a three-dimensional real-time view of the virtual environment in a manner that is responsive to the user's movements. The user wearing an HMD is afforded freedom of movement in all directions, and accordingly can be provided a view of the virtual environment in all directions via the HMD."
This being a patent and merely exploratory means nothing is certain but it does suggest that Sony has been considering plans for the future of its VR headset that exist outside of simply playing games. It also lines up with previous patents (detailed below) in which Sony was exploring the idea of using VR to view live events.
Resident Evil and Rockstar in VR's future
Although Sony's June stream of PS5 games didn't include any PSVR titles, there have been some reports and rumors that could give us a hint as to the quality of experience we might expect from the next generation of consoles and maybe a new iteration of PSVR.
In a recent job listing on LinkedIn, the development studio Video Games Deluxe shared that it was "now gearing up for a new project, a AAA open world title in VR for Rockstar. 2020 marks our 7th year of working exclusively for Rockstar in Sydney and we are excited to taking on this ground breaking project."
The studio previously worked with Rockstar on the VR iteration of L.A. Noire (L.A. Noire: The V.R. Case Files) on PC and PSVR, so it seems pretty likely that this is happening.
We don't know what the game will be, but GTA 5 seems like a good bet since it's still a money-maker for Rockstar and is coming to PS5 in an enhanced form.
There have also been rumors that Resident Evil 8 will support PSVR. Dusk Golem, a leaker who has been correct in the past and leaked Resident Evil 8 before it was officially announced, has tweeted that they've heard from an insider that there will be VR support for the PlayStation version of the game.
For anyone worried about RE8's frame rate, don't. The trailer played kinda' weirdly on the stream, but the game does support PSVR from what I hear so they will be aiming for a stable 60fps.June 11, 2020
Capcom hasn't shared any VR plans for Resident Evil 8, though, so naturally this should be taken with a pinch of salt. However, given the success that Resident Evil 7 had on PSVR, we wouldn't be surprised if Capcom opted to go down this route again.
Could PSVR 2 be wireless?
LetsGoDigital has unearthed a patent for the next-generation virtual reality hardware that suggests that PlayStation VR 2 will be wireless, boasting built-in cameras and a transparency mode that would give you the ability to see the world around you through the headset's screens.
Sony Interactive Entertainment filed a patent earlier this year - which was approved on October 3, 2019 - with the United States Patent and Trademark Office titled 'Data processing'.
This patent details a virtual reality headset with three built-in cameras - two at the front and one at the back - alongside motion detection technology. If that's not enough, it looks like the PSVR 2 headset could also be wireless, and boast a built-in power supply, microphone and its own video/audio signal source. In other words, no more plugging in headphones for sound or cables for imagery, with speakers built-in.
This is a big change from the current PSVR headset that is wired, and lacks a built-in speaker and microphone, although the actual look of the potential PSVR 2 headset doesn't look far off its predecessor if the patent proves indicative of industrial design.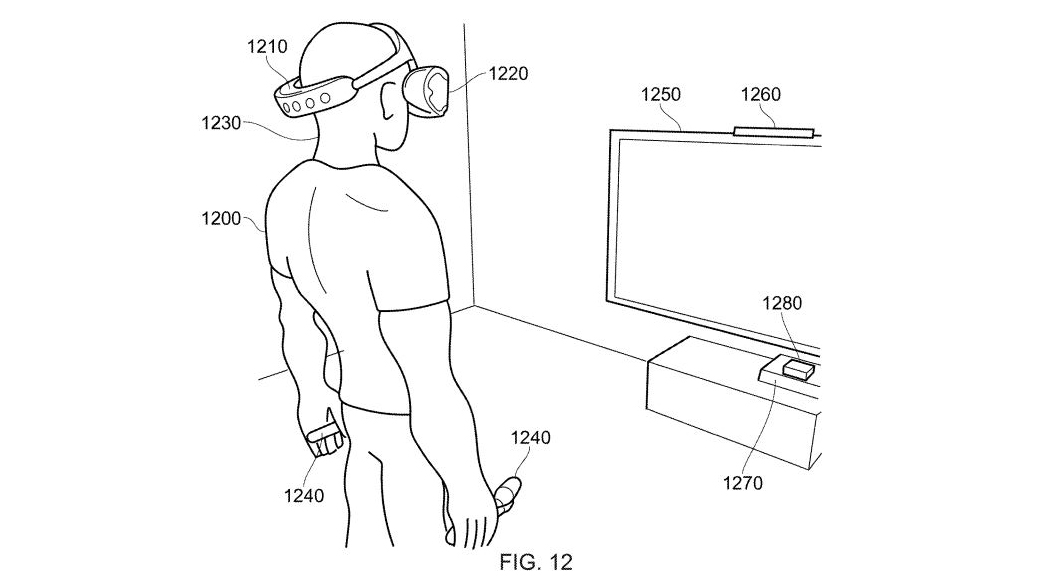 The potential PSVR 2 headset could also be much better at movement tracking, according to the patent, with numerous LEDs positioned around the back of the headset to better allow any external tracker to gauge player movement. While the headset itself may be wireless, a separate camera (like the PlayStation Camera) may still need to be used to track these LEDs.
Next up is the potential addition of transparency mode. This would allow the headset the ability to show a certain amount of transparency when required, allowing the user to see their real-life environment. The purpose of this? To allow for AR applications, as well as a safety option, restoring the player's view of their immediate surroundings without the need to remove the headset.
Leaked internal email - debunked
According to a 'leaked internal email' from Sony (and posted to NeoGaf), the PS5 will be unveiled at a "PlayStation Meeting 2020" launch event on February 12, 2020. This meeting, according to the rumor, aims to showcase "the future of Sony PlayStation to the whole world".
In addition, the email states that "new investments have also been made in the VR sector of the company", with "numerous tests being carried out on the new PSVR 2 prototype". The email also states that "top management of the marketing team started planning official consultations on the official marketing presentation of the new PSVR 2 device before the start of the fiscal year 2021", suggesting PSVR 2 may not release until late 2020 or 2021.
However, we've now passed that date with no official reveal or news from Sony.
Live events?
Siliconera spotted two filings relating to Sony's virtual reality headset which could point to the sort of experiences the company is planning for the future. The pair were filed in 2017 and 2018 respectively, suggesting that (if they've been pursued by Sony) they could soon bear fruit.
The first relates to live events. Sony's patent describes a scenario where a user is in attendance at a real world location, such as a sports stadium, with the headset "anchoring" them "to a physical location in the venue".
They'd be surrounded by real-world attendees, letting them watch the event as if they were actually there. It sounds similar to other live VR applications, like Next VR, Melody VR or Oculus Venues.
Buddies as NPCs
A second patent describes turning buddies from your PSN games list into spectators of your games as you play. So, rather than generic NPC crowds in the stands of a FIFA match or along the track of a Gran Turismo race, your friends could chose to have an avatar representation of themselves turn up in your game.
These avatars could be true to life, or any sort of stylized representation they choose to submit. They could either choose to spectate in real-time in virtual reality, or show their support through a "pre-programmed" clip.
Could it track eye movement and head motion?
A new patent suggests the PSVR2 track eye movement as well as head motion.
What will that do for VR? According to the Sony Interactive Entertainment patent, it will enhance immersion by refining what each eye sees - aka 'parallax images' - for improved stereoscopic depth. Sony is also developing tech to keep those images relative when you rotate/tilt your head.
But there are other possibilities for eye-tracking in VR, including alternative control methods and/or interface options - which would be a great accessibility option for disabled gamers.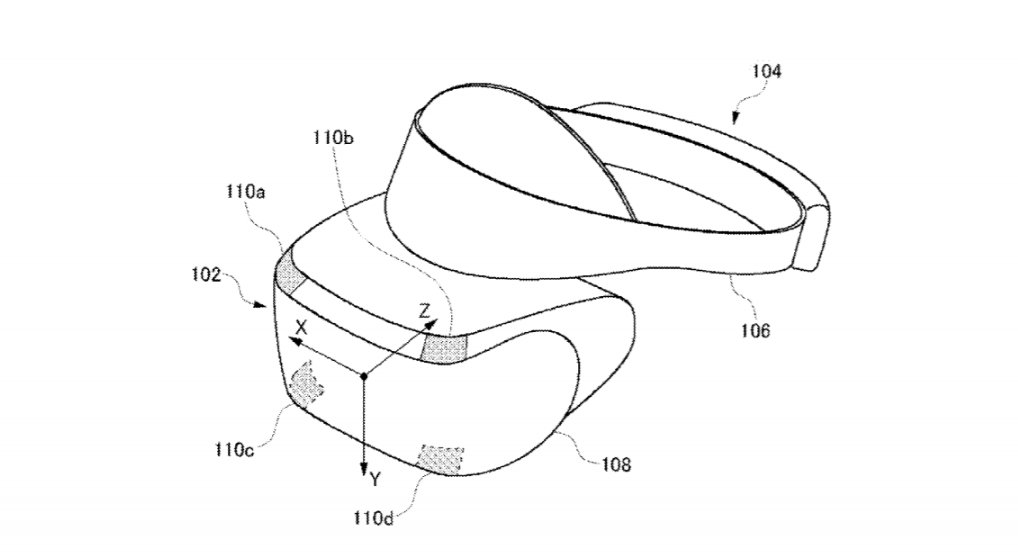 PlayStation VR 2 could fuel the future of Gran Turismo
In a roundable interview with GT Planet, Gran Turismo series creator Kazunori Yamauchi revealed that, when it comes to harnessing the power of next-gen consoles, Polyphony Digital's focus is primarily on VR.
"The first thing that's going to be affected by more power is VR," Yamauchi told GT Planet. "I don't think that there's anything else that requires that much processing power. I really like VR; I'm one to believe in the possibilities of it, and it's very suited for a driving game."
As Gran Turismo is a PlayStation exclusive series, it's likely that the future of the racing franchise will be fuelled by PlayStation VR and its likely successor: PlayStation VR 2. We did see a trailer for Gran Turismo 7 during Sony's PS5 games reveal event, but no VR footage was shown or hinted at.
While Sony hasn't officially confirmed that PSVR 2 is in development, Yamauchi's comments suggest that the company will be leaning into VR in a big way when it comes to the upcoming PS5.
"VR is something that really depends on the evolution of GPU power, and the hardware for it, like display devices even," Yamauchi continued. "It's something where you can never have enough computing power; there's always going to be that hardware limit, and that limit is never going to be high enough for us! Obviously that's going to gradually improve over time and we'll make sure to follow that."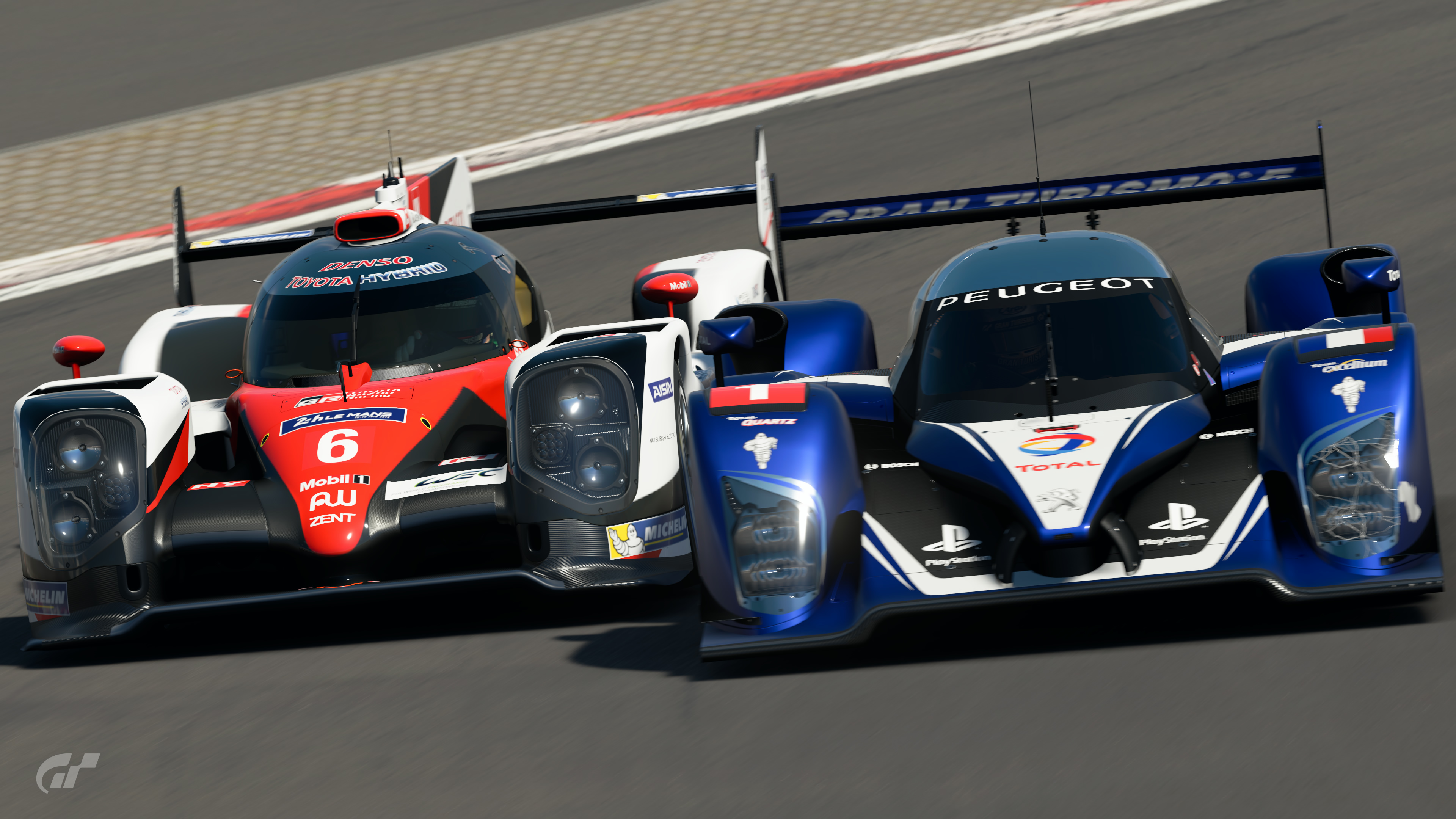 Current PSVR headsets will work with the PS5
The first details about the PS5 landed in early 2019, bringing with them confirmation that your current PlayStation VR headset will work with the next-gen console.
Speaking to Wired, Mark Cerny (lead system architect at Sony working on the upcoming console) confirmed that all existing versions of the PlayStation VR will be compatible with the next-gen console.
Whether there will be a new PlayStation VR 2 at launch is currently unclear. Cerny said, "I won't go into the details of our VR strategy today."
While he didn't say that Sony won't be updating its virtual reality headset at the launch of the next-gen console, he was swift to clarify that it's worth buying an existing PSVR if you haven't already got one.
He also said, "VR is very important to us and the current PSVR headset is compatible with the new console."
Backwards compatible
"Almost all" of the top 100 PlayStation 4 games are set to be backwards compatible with the PlayStation 5 at launch, but we're unsure which PSVR games will make the cut at this stage.
Good news for glasses wearers?
According to published patent (spotted by Upload VR), Sony is working on "prescription glasses with eye gaze tracking and electro optical signaling to a HMD".
These Sony developed prescription glasses would be custom-designed for the wearer and gaze would be able to be detected by the VR headset via an encoded sensor. In other words, glasses-wearers could use VR much easier. We don't expect these glasses to come cheap, but the implementation of eye gaze software does mean we can probably expect it to arrive in the PSVR 2...

Sony posts a job listing for development of a next-gen VR headset
It looks like Sony could indeed be working on a PlayStation VR 2, according to a new job listing. The job states (via Google Translate) that the successful applicant will be "in charge of the development and design work for the housing and barrel of the next-generation VR head-mounted display" and that their job is to "develop a mechanism for a VR head-mounted display with a view to five years from now."
Could this be PSVR 2? Possibly, but we'll have to wait and see.
Games could be exclusive to PSVR 2
In June 2021, a Sony investor catch-up document was made public, which details "New Growth Vectors", with its upcoming VR hardware accessory taking a prime position in a related slide show. As well as the "New Levels of Immersion" that the PSVR 2 will offer. The document states that the headset will deliver to gamers "unique experiences that are synonymous with PlayStation."
This is speculation for now, but we imagine that "Unique" can be read as "exclusive", meaning PSVR 2 gamers will be treated to titles that their Oculus Quest 2 and Steam VR compatriots will miss out on. The mention of PlayStation titles suggests some exclusive franchises could be getting VR elements added.
The same document also goes on to reiterate things we already know about the upcoming PSVR 2, like its single-cable connection to the PS5 console.
PSVR 2 price
The current PlayStation VR starter bundle retails for $200 / £259 / AU$420, but this affordable cost came after several price drops.
The original price for a full bundle, $499 (£399, about AU$650), could give us a good idea of what Sony will charge for the PSVR 2 headset.
Of course, this new headset will have some potentially expensive tech to go with the PS5's increased potential such as the new VR controller Sony has announced.
Japan Display (JDI), a LCD manufacturer co-run by Sony, recently unveiled its 3.2-inch, 1,001 pixels-per-inch (ppi) displays with 2160 x 2432 resolution. PSVR currently uses 386 ppi and 1920 x 1080 resolution for its one 5.7-inch screen.

Adding better display quality, as well as doubling the screen count, could jump up the price.
For comparison, a "premium" VR headset currently on the market is the HTC Vive Pro, which retails for $800, £800 or around AU$1,045. Depending on the PSVR 2's hardware, Sony could choose to list it as a premium device.
But, that would likely go against its brand of offering an affordable entry into VR. We're hopeful Sony will avoid pricing all but the wealthiest among us out of VR.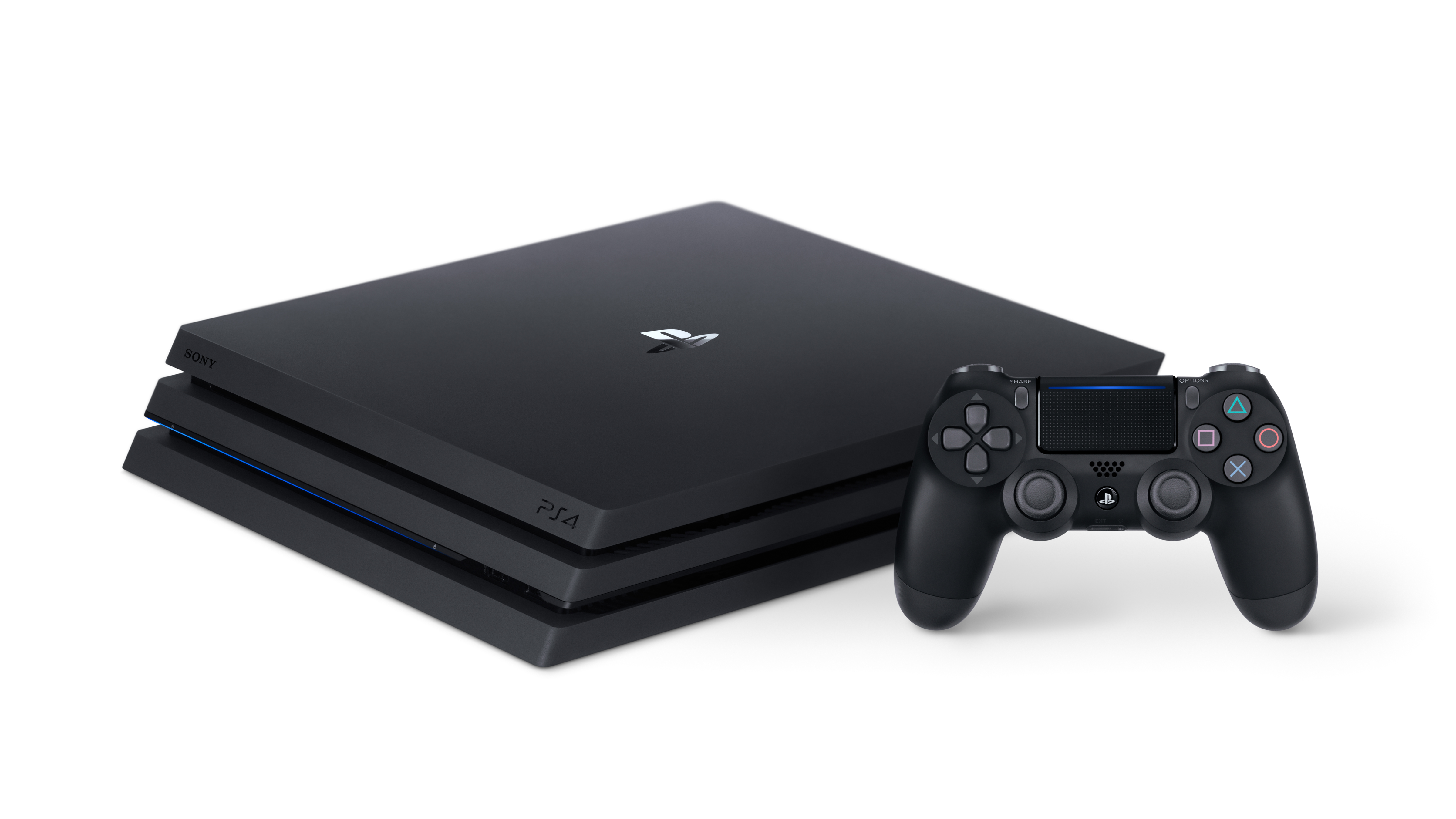 All the updated hardware, design and accessories
The most concrete info we have on what PSVR 2 could be capable of comes from JDI's announcement of its 3.2-inch display with 1,001ppi and 2160 x 2432 resolution.
JDI claims that this display will reduce latency to 2.2msec (compared to >18msec today), allow for 120Hz (same as the PSVR 1), and demand less processing power to achieve better image quality—potentially unlocking a lighter, smaller design for the headset.
The upgraded AMD Ryzen chip that Sony has implemented in the PS5 could certainly achieve the processing power necessary to support these displays.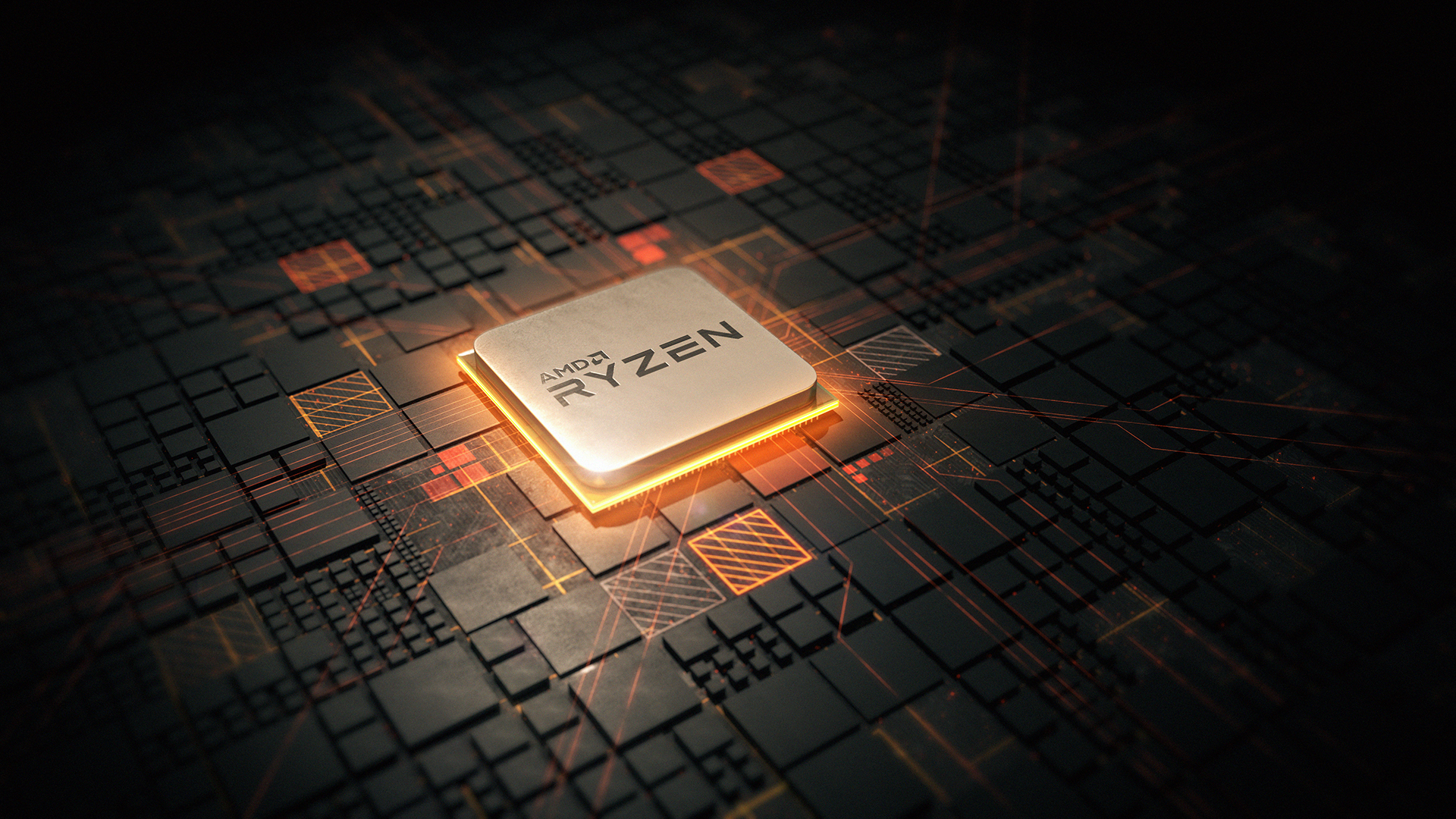 Sony, which uses JDI's screens for its smartphones, will very likely rely on these upgraded displays for its new headset. Considering we already found the PSVR 1's design comfortable for long playing periods, this could make its heir apparent even more enjoyable to use.
Of course, if the PlayStation VR 2 does go with dual displays, this will make the graphical demand for the headset much more difficult to achieve. For example, if Sony wanted 4K VR, then the PS5 would need to be capable of 8K output - which it will be.
By doing so, Sony will also make it easier to support room-scale tracking for PSVR 2. Oculus and HTC have supported it for a couple of years now, and it's one of the primary areas in which PSVR falls short of its competition.
The PlayStation Camera does track your head and controller movements as you play while seated, but can struggle to keep track accurately if you move around (especially with your back to the camera), and our reviewers found that it frequently lost track of the controller even while motionless.
Adding support for room tracking will only help Sony in increasing the size of its game library, as it will support more experiences that rely on wandering around a room. It's unclear whether the new camera we saw during the recent PS5 games reveal event will support this functionality.
Of course, this could mean that the new PSVR 2 bundle will include a couple of room sensors to augment the Camera's tracking – or opt for 'inside-out' tracking that uses onboard cameras in the headset to monitor the space around it.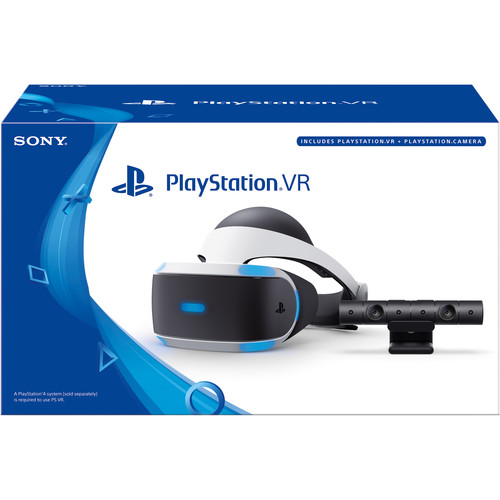 PSVR 2 features: five things we want to see
PlayStation VR starts this decade as a wholly underrated virtual reality system with a litany of quality games in its catalogue at an approachable price point. Easily the most cost-efficient way to get into VR (other than the standalone Oculus Quest 2), Sony's brazen first steps into the ecosystem have us excited for PSVR 2, which will no doubt arrive soon if a series of patents are anything to go by. Here's what the TechRadar staff hopes will appear in the PSVR 2.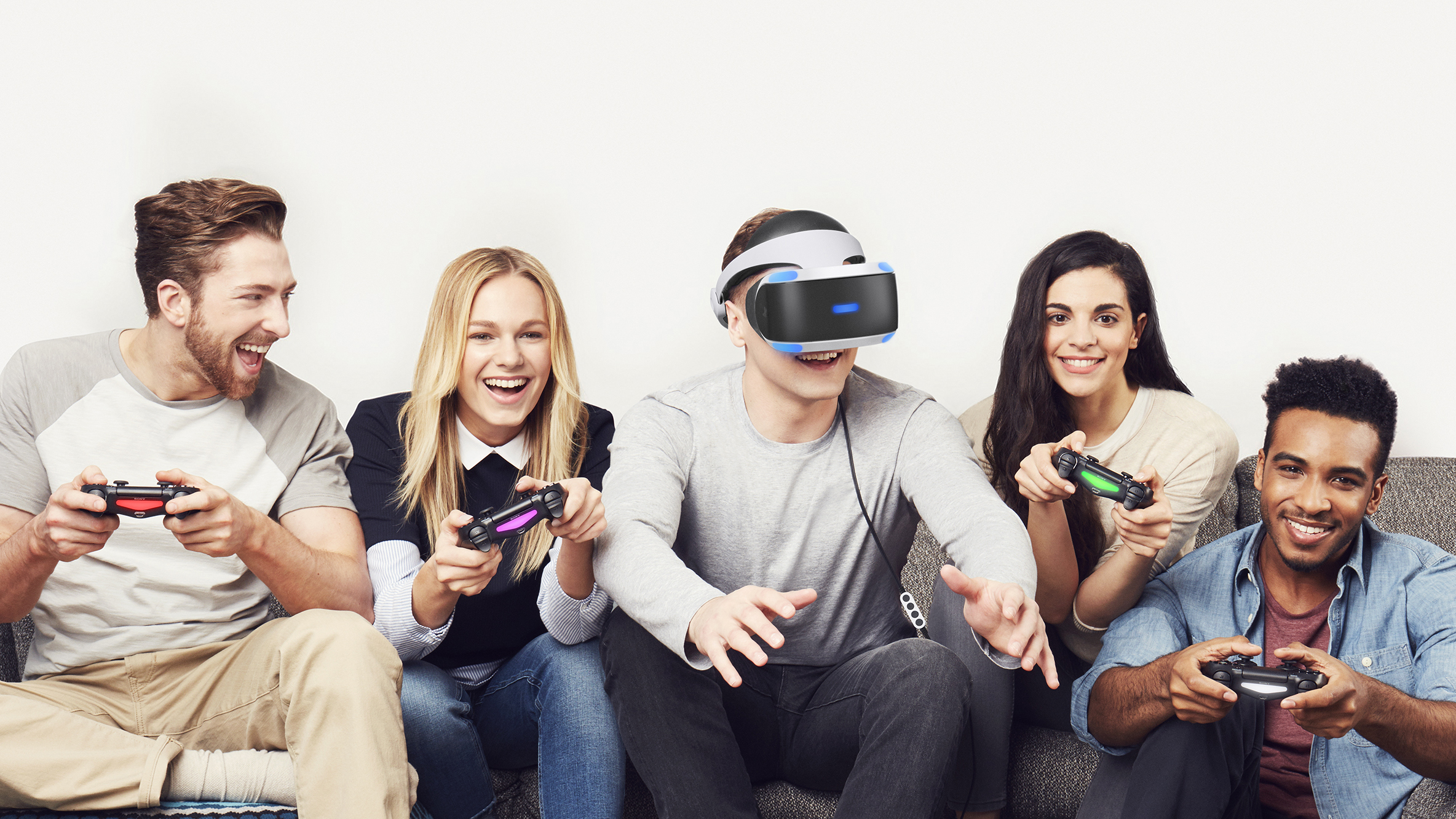 Wireless gameplay: An obvious next step for the platform, many HMD makers are pushing to remove the wires that are all too easy to tangle yourself in when you're playing in virtual reality. Whether you're peeking corners in Firewall or moving between cover in Blood and Truth, there's nothing worse than feeling that constraint and realizing you can't go any further into the action. PSVR would benefit from this upgrade considerably, especially given its cheap price point and promising accessibility for those who already own a console in the PlayStation ecosystem.
Like EyeToy, and other popular family-friendly tools that came before it, virtual reality will only succeed when the barrier to entry is lowered even further. VR is still seen as an expensive, exclusive club with a low player-base - by making the setup easier and introducing a wireless HMD, PSVR 2 could be passed around in a family setting and open up further possibilities for local gameplay that involves more users.
Oculus has already proven that it can be a success with its wireless Quest headset, which offers top-quality virtual reality gameplay on the move, proving itself a hit with a casual audience. With the backing of Sony's first-party development studios, and a tandem launch with a major console, PSVR 2 could capitalize on this market and push VR further into the mainstream by adding it to the PS5 package.
Potential patents unearthed by LetsGoDigital suggest a transparency system and built-in cameras for PSVR 2, necessary steps towards a wireless setup for the next iteration. Here's hoping!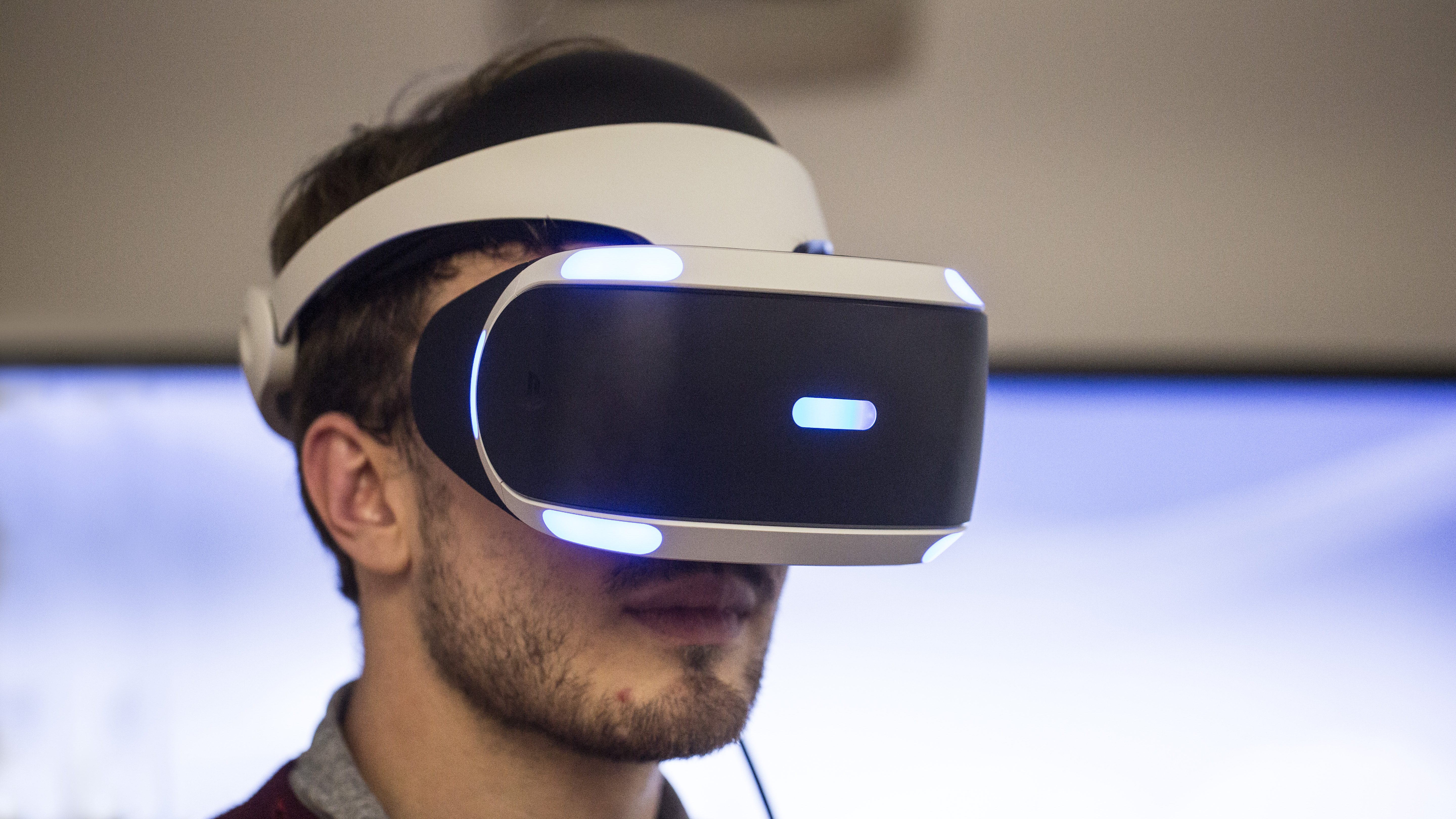 A room-scale tracking solution: One of the major issues with PSVR is the tracking system, which involves a lone camera to capture your controllers and head movements. Even prior to PSVR, this issue was solved by the more high-end players in the field like Oculus and Vive - though the privilege of a room-scale tracking system came at a high price.
Now that the iterative virtual reality space has been shifting and warping for the most part of a decade, we can expect that Sony may bundle in a room-scale tracking system if it hopes to elevate the more tired teleported movement and 'shooting gallery' gameplay that we've seen working with the PSVR so far. Being able to commit to full 360-degree motion, and explore environments without being locked into a rigid space with your upper body, is clearly the future of the platform - just take a look at Half-Life: Alyx's ducking and weaving gameplay.
This would certainly be an enticing prospect for Sony's developers, who will only want to take a risk on creating a VR game when they know the hardware has the capacity to truly realize their vision. Again, the aforementioned patent unearthed by LetsGoDigital shows potential front and rear cameras on the head-mounted device, as well as cameras on the new controllers to ensure you never hit that fuzzy black 'disconnected' screen when you're trying to get lost in the moment.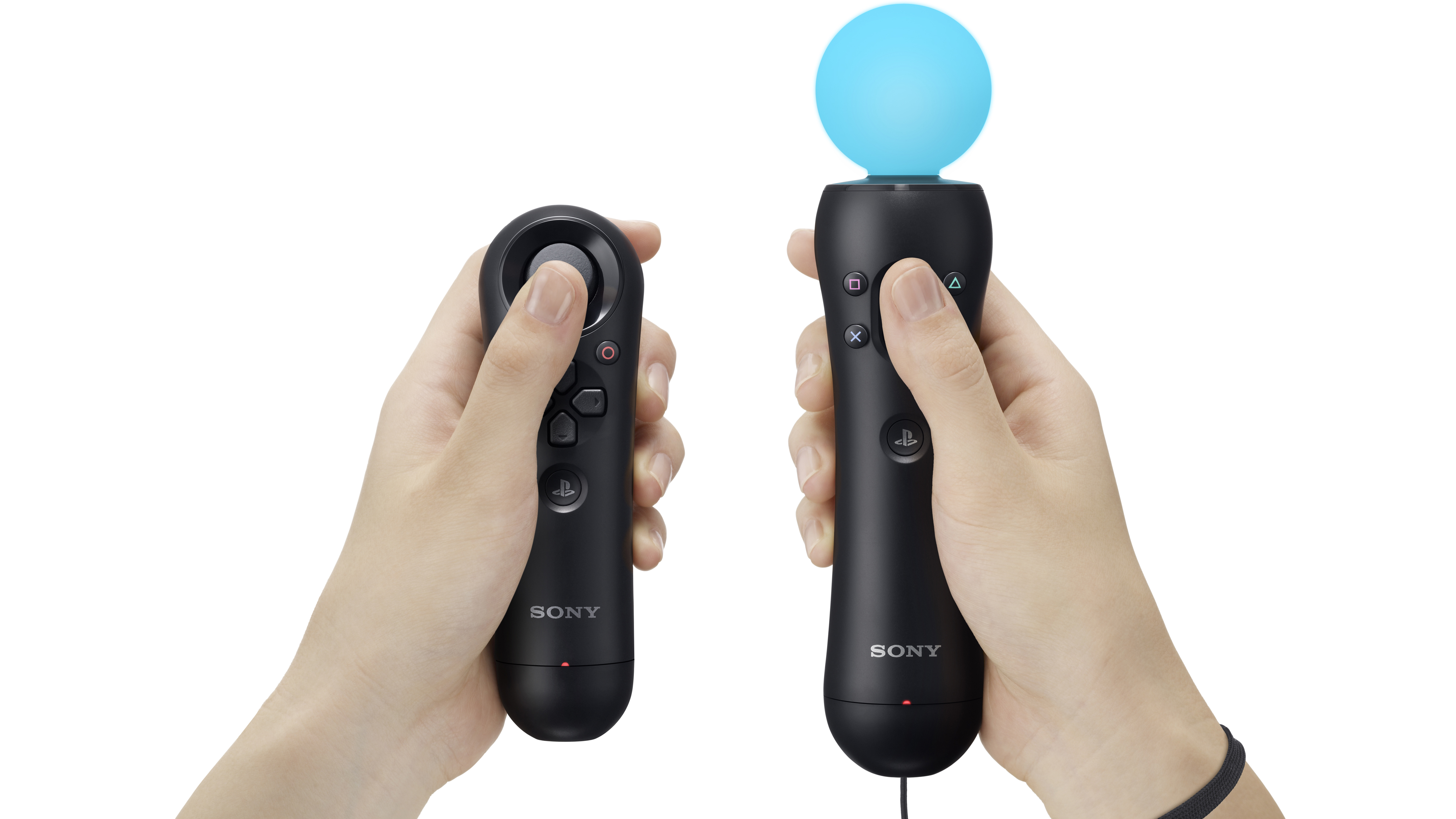 Updates to ancient peripherals: Whilst the PSVR has had many successful exclusives, some of the most compelling games debuted on the platform were built to work best with a gamepad. Astro Bot: Rescue Mission is the best example of this, a platformer that used a lot of the hidden features of the Dualshock 4 to delightful platforming effect. However, there's a reason for this emphasis gamepad compatibility: we're a bit sick of the PS Move controllers.
The PS Move controllers' accuracy was impressive in 2010, but breaking them out now always feels like a compromise. Sony's plasticky orb wands are a decade old and it's very easy to see the downsides when you've used the system for some time. Despite the upgrade to a Micro USB connection in 2017, the batteries inside are still woeful, the button design is clunky and there are no analog sticks. With pitiful haptics and drift issues abound, it's a miracle that the PS Move controllers still work with modern hardware. It's starting to become clear that they're dragging down the vision of the exclusive games that have come to PSVR, especially near the end of its life cycle.
With the next iteration of PSVR, we're begging for a set of modern controllers designed in tandem with the headset. We've seen how much a revolution in the controller space can enhance gameplay with Valve's knuckle kit that allows for full finger-tracking in VR. Sony needs a similarly imaginative input method to change how we approach virtual reality games in the next generation. We can't keep relying on ancient hand-me-down tech as the means to engage with the future of virtual reality. The Move controllers that drop out when you pivot in Beat Saber have to go, and the 1200 x 800 camera could be removed entirely and replaced with base stations or a built-in wireless approach, as it is also starting to show its age.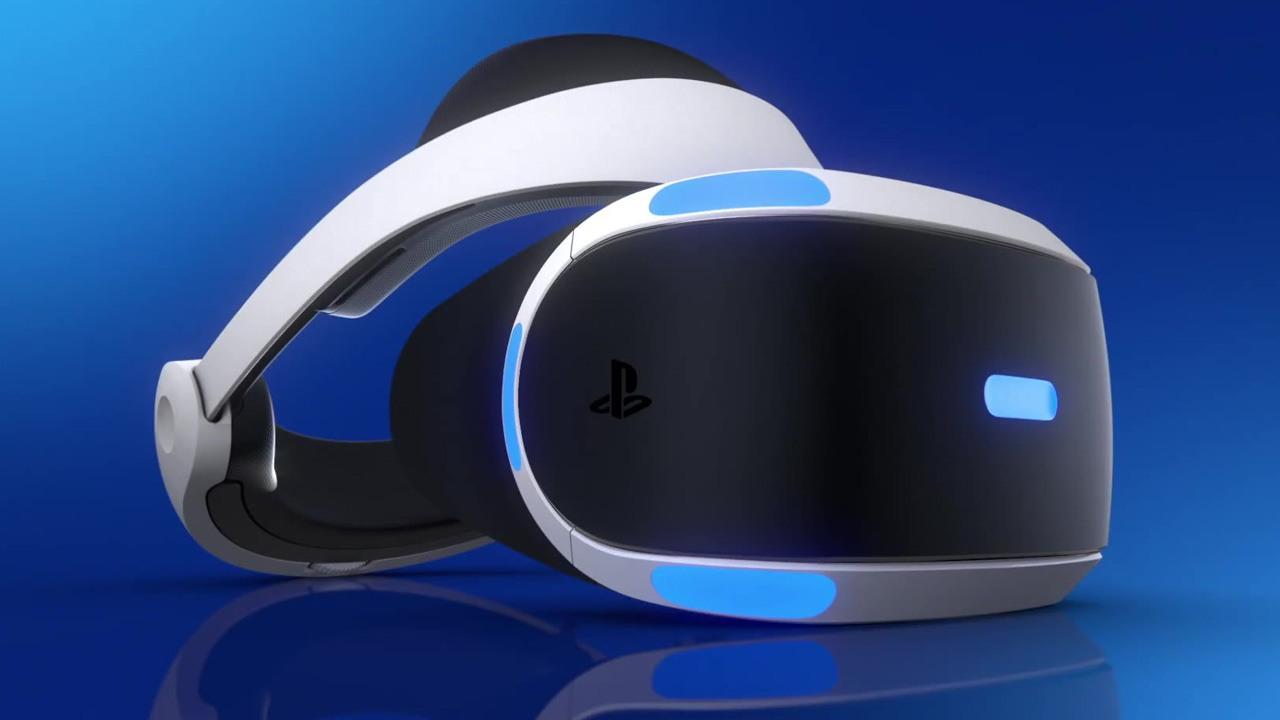 A meaningful display upgrade: Out of all the popular virtual reality headsets on the market, the PSVR's display resolution is by far the worst, using a single 1920x1080 screen (960x1080 per eye) to deliver its games to the user. The grain and blur will be the first thing you notice when you strap on the HMD, which is why PSVR 2 must improve the display if it wants to succeed in an increasingly volatile and graphics-intensive market.
Windows Mixed Reality headsets now offer a better display at a tremendously low price point (1440p per eye), which proves that higher definition VR is possible at a low cost. This display bump would be an eye-catching promise to those who pick up a PS5 as a potential virtual reality machine instead of a gaming PC. With the 8K UHD and ray-tracing power of Sony's next-generation console backing it, PSVR 2 could bring the headset display in line with the resolution we can see on the screen outside of the device, which would be a big step in legitimising the PSVR and dragging more casual players into the fold.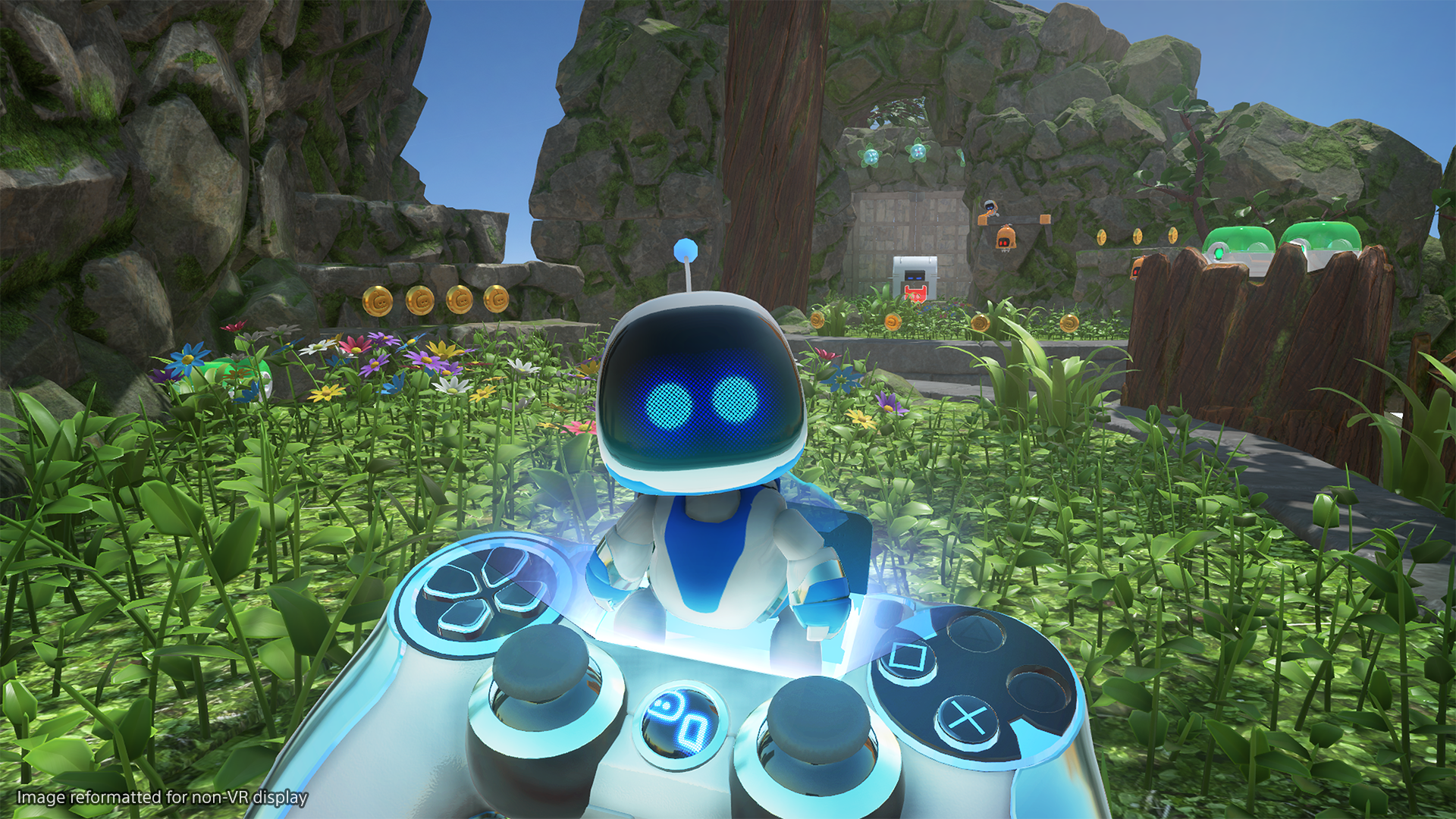 More excellent exclusives: The best part about owning a PSVR headset is the exclusive games available on the platform. Sony has been very particular about curating high-quality titles for its virtual reality system, which has led to exciting experiences like Astro Bot: Rescue Mission, Blood and Truth, Arkham VR, Psychonauts in the Rhombus of Ruin and Tetris Effect (the latter three being available on PCVR now.)
The variety of experiences in this first generation has proven that Sony's talent pool can do a lot with a little as far as the hardware and peripherals are concerned, with exclusive VR games on other platforms paling in comparison to PSVR's current lineup. With SIE London Studio and SIE Japan Studio's ASOBI Team both in between games right now, PSVR 2 could deliver the exciting launch titles that its first iteration sorely lacked, building on the success of games that arrived late in its life cycle like Astro Bot and Blood and Truth. With a number of popular Sony franchises waiting in the wings, who's to say that the next Ape Escape, Sly Cooper or Gravity Rush game couldn't be a PSVR 2 exclusive?
PSVR 2: just what the VR industry needs?
PlayStation VR hasn't met Sony's sales expectations, but its sales are nothing to sneeze at compared to the high-end VR headset competition, but Sony had expected the entire VR market to grow.
Instead, Sony likely worries that VR will stay too niche to make the profits the company once hoped for. Kodera said Sony would have a more "realistic outlook" on what kind of future sales it can expect.
Kodera's statement implies that Sony remains committed to producing more VR devices. Unfortunately, the tepid VR market could mean Sony invests less time and money into future VR experiences.
But, ideally, the PlayStation VR 2 and other next-gen headsets with better specs and fewer cords could revitalize the market and keep Sony fully on board with VR.