God of War: Ragnarok is on its way, and the latest news from Sony suggests it'll land on both the PS5 and the PS4 sometime in 2022.
Since the game's announcement back in September 2020, there's been very little official news or firm details about what we can expect from God of War: Ragnarok, other than a confirmation that the game's release window has shifted from 2021 to 2022.
Although we might have longer to wait for the release, we've got high hopes for a God of War: Ragnarok trailer soon. It's rumored that the official trailer might debut as part of a future Sony State of Play presentation and while that doesn't have a date yet, rumors suggest it could take place in September.
The good news is, we know that it is coming (eventually), and it could be called Ragnarok – the exact title hasn't been officially confirmed just yet. Details are light on the ground just now but we've gathered together all the news and rumors surrounding God of War: Ragnarok so far in our guide below. Be sure to also check out our rundown of all the other new PS5 games on the way, too.
God of War: Ragnarok: what you need to know
What is it? The sequel to the critically-acclaimed God of War (2018)
When can I play it? 2022
What can I play it on? PS5 and PS4
God of War: Ragnarok release date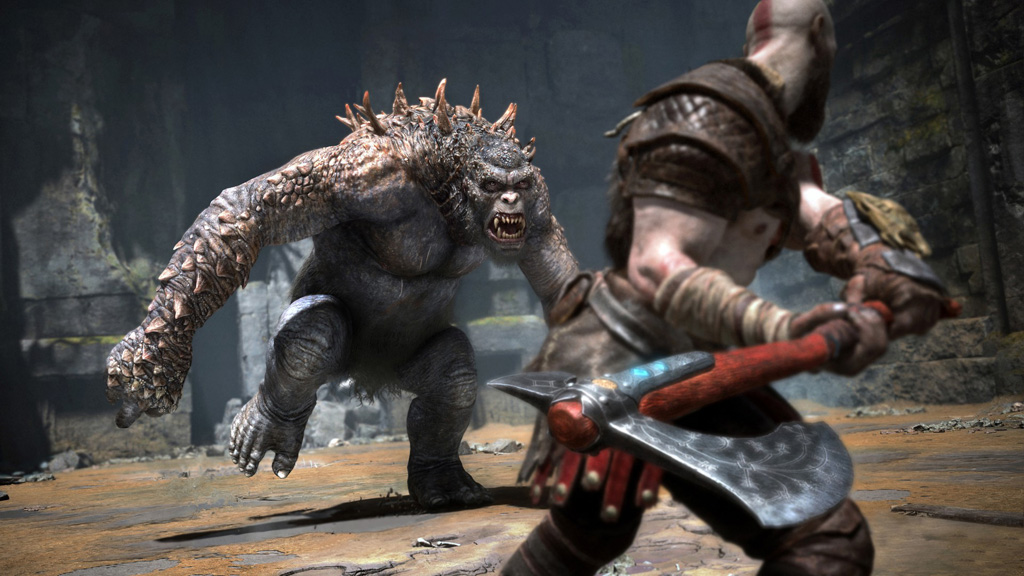 God of War: Ragnarok is due to release in 2022 on PS5 and PS4, following a delay from its initial 2021 release window.
There was already speculation that Ragnarok could be delayed, given that Sony hadn't mentioned the sequel in its plans for 2021 since the game's announcement. Sony Santa Monica Studio confirmed the delay in June 2021, releasing a statement on Twitter. It's unclear when in 2022 we can expect God of War: Ragnarok, but we're hoping Sony gives us an update sometime later this year.
God of War: Ragnarok trailer
The God of War: Ragnarok trailer dropped right at the end of Sony's live stream event in September, 2020, and shows off a brief logo and the words "Raganarok is coming". It's the only trailer we've seen for the game to date. Check it out below:
God of War: Ragnarok news and rumors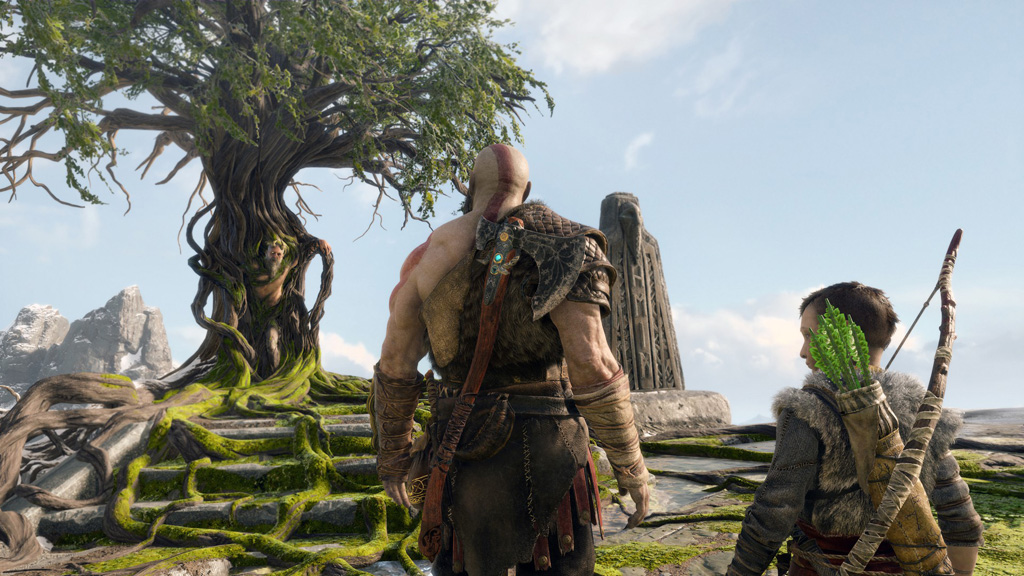 When is the next State of Play and will God of War be part of it?
It's been a while since we last learned details about the untitled God of War sequel but there are rumors that it could make an appearance in the next PlayStation State of Play stream. Sony doesn't appear to be attending Gamescom 2021 in any official capacity and it skipped E3 2021 too but in July, business analyst Robert Serrano, who has correctly leaked Sony event dates before, tweeted that the next State of Play would take place on August 12, ahead of Gamescom 2021, and would contain updates on God of War: Ragnarok, Horizon Forbidden West and PSVR 2.
This, of course, hasn't come to pass but following reports that Horizon Forbidden West could be delayed until 2022, Serrano then tweeted that the PlayStation showcase has been delayed until September 16 and will focus on "updates on the latest titles from Worldwide Studios and world-class development partners". He also claims the stream will last 40 minutes which, if true, would leave plenty of time to show a glimpse of God of War.
September, then, is the month we're turning our attention to in the hopes that PlayStation will deliver an update on the game but we're still waiting for Sony to confirm any plans for another State of Play, never mind specifics on what will be in it.
It'll launch 'when its done', says creative director
Following the absence of an update on God of War: Ragnarok during PlayStation's February 2021 State of Play, Santa Monica Studios Creative Director, Cory Barlog, appears to have posted a tweet in response to those asking for an update on the game.
Reading "When it's done it's done", Barlog's tweet doesn't directly mention God of War: Ragnarok but it seems likely that's what he's referring to. The game still has a fairly wide release window of 2021, but there have been rumors that it might be looking at a delay and this tweet doesn't exactly clear them up. But, as Barlog says, "Trust that it's what's best for everyone."
Coming to PS4 too
PlayStation Studios boss Herman Hulst seems to have confirmed that God of War will be coming to PS4. In a PlayStation Blog post, when asked about how PS4 factors into PlayStation Studios' vision, Hulst said:
"Where it makes sense to develop a title for both PS4 and PS5 — for Horizon Forbidden West, the next God of War, GT7 — we'll continue looking at that. And if PS4 owners want to play that game, then they can. If they want to go on and play the PS5 version, that game will be there for them."
Previously God of War: Ragnarok was only confirmed to release on PS5.
PS5 Showcase
God of War: Ragnarok was briefly teased at the end of the PS5 Showcase event on September 16 2020, where Sony also announced the price and release date of the next-gen PS5 console.
Cory Barlog also changed his Twitter header to a redacted latinate script – and his Twitter avatar to a picture of ice. It suggests we're moving further north, and into colder climes...
Job Listings
As spotted by GamesRadar, SIE Santa Monica Studio posted job listings last year for a number of roles across its programming, art, design, and tech art teams – with one listing clearly citing the God of War reboot.
Applicants for Senior Combat Designer "Must have knowledge of God of War (2018) and be able to speak in depth about the combat systems, mechanics and enemies".
A listing for Facial Blend Shape Character Artist also specifically mentions "next-gen videogame platform experience" for the role: something that should whittle down prospective applicants to relatively few animators, given that the next generation of consoles have yet to launch.
The waters were muddied slightly with a Senior Gameplay Animator posting, which asks for someone "to help us push the boundaries of action and combat movement and set the bar for gameplay feel on the PS4".
God of War PS4 theme
Back in April 2019, a new dynamic theme appeared on PS4 to celebrate the anniversary of the God of War reboot. The theme showed Kratos and Atreus rowing, however the theme contained a secret message (discovered by eagle-eyed God of War fans on Reddit).
The boat the pair are rowing in has runes etched on its side which translate (in English) to "Ragnarok is coming" – which we now know to be a pretty official slogan for the game.
No God of War DLC
God of War director Corey Barlog had said there were originally plans for DLC for the 2018 reboot, but said they were halted for being "too ambitious". That means the studio can invest resources into an entirely new game as opposed to post-launch content.
God of War (2018) PS5 update
To make the wait for God of War: Ragnarok a little easier, Sony Santa Monica have released a God of War PS5 update that boosts the game's resolution to a checkerboard 4K resolution while maintaining a 60fps target. Hopefully this means that Ragnarok will continue the pleasing trend of more PS5 games hitting 60fps, even if it means compromising or dropping the resolution slightly to achieve it.
God of War: Ragnarok: what we want to see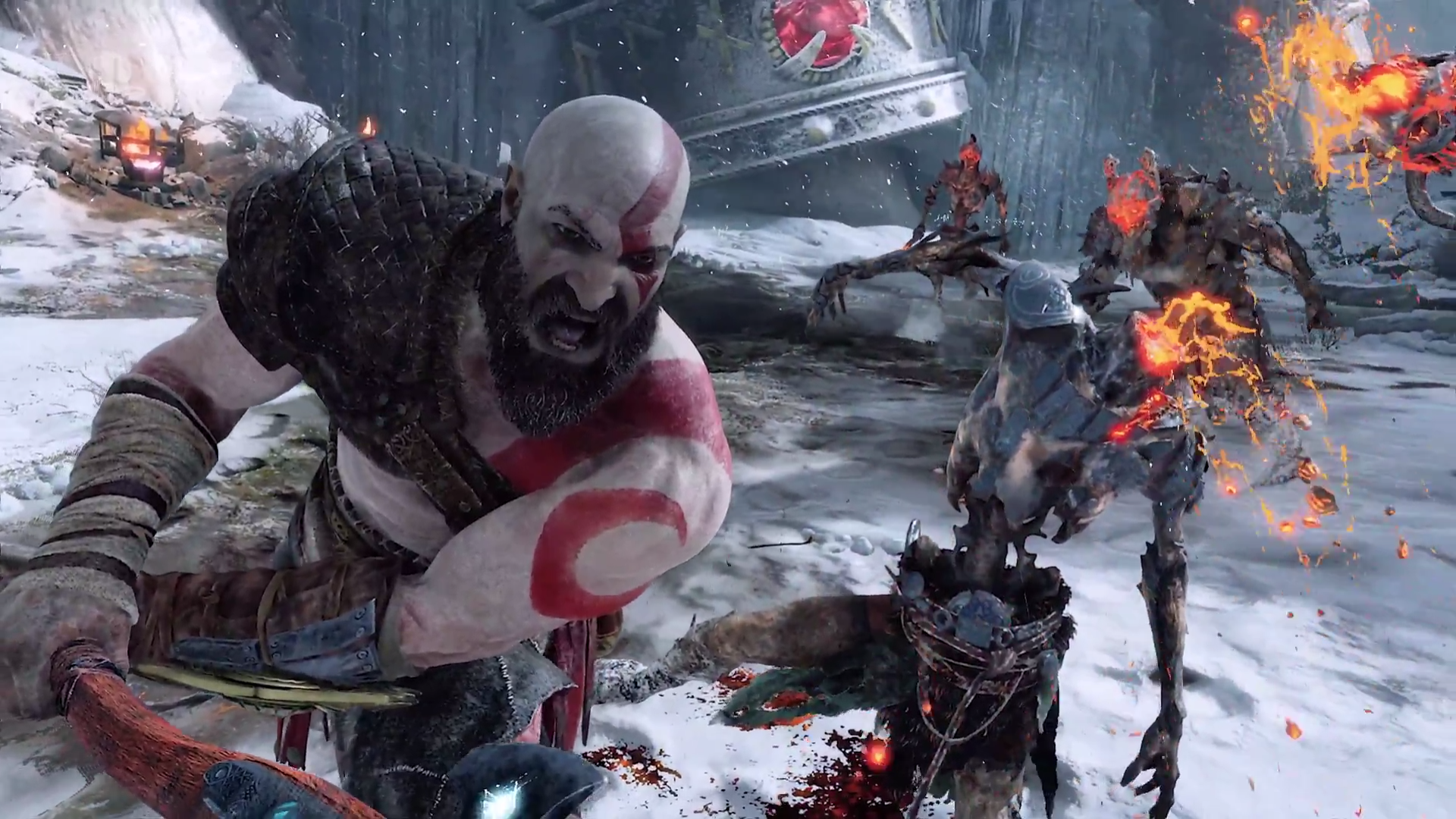 [Warning: spoilers for the ending of God of War ahead.]
Exploring that ending further
At the end of God of War, we found out that Kratos' wife (and Atreus' mother) Faye was actually a Giant called Laufey. That means Atreus is half God and half Giant and, what's more, he has a different name altogether: Loki. You know Loki, the trickster of Norse mythology.
Hopefully God of War: Ragnarok will explore this further and we'll find out more about Faye's secret past, as well as why she kept it all a secret in the first place. We're also hoping Atreus will embrace the shape-shifting abilities that Loki is notorious for instead of simply standing on the sidelines firing arrows at enemies.
Atreus isn't a boy anymore
The God of War sequel may continue on directly from the events of the previous game, however we think it would be more interesting to see how a teenage Atreus and grumpy dad Kratos fair on an adventure.