The OnePlus Nord 2 is becoming a bit of a running joke; every time we expect to see the successor to 2020's OnePlus Nord, the company shows off something else instead, like the OnePlus 9, Nord N10 5G, Nord CE 5G or OnePlus 9R.
Other new phones coming soon
The original Nord was OnePlus' return to the 'flagship-killer' market segment that made the company popular in the first place, and we're hoping the Nord 2 is a refinement of the original.
We later found out the phone was the first of a new line from OnePlus, and the Nord N10 5G and Nord N100 followed later in 2020, with more members of the line confirmed for this year. The OnePlus Nord 2 itself hasn't been intentionally confirmed yet, but a mention on a OnePlus Stadia page basically revealed its existence.
Rumors about the OnePlus Nord 2 are also starting to roll in, all of which you'll find below, and as soon as we learn anything else about the OnePlus Nord 2 we'll add it to this article.
We've also come up with a wish-list for what we want to see from the phone - you'll find that further down.
Latest news
A leak has revealed many of the likely specs of the OnePlus Nord 2, including a bigger battery and fewer cameras. The same leak has also given us an idea of the price.
Cut to the chase
What is it? The next main Nord phone from OnePlus
When is it out? Possibly mid-2021
How much will it cost? Around £379 / €399 (around $480, AU$680)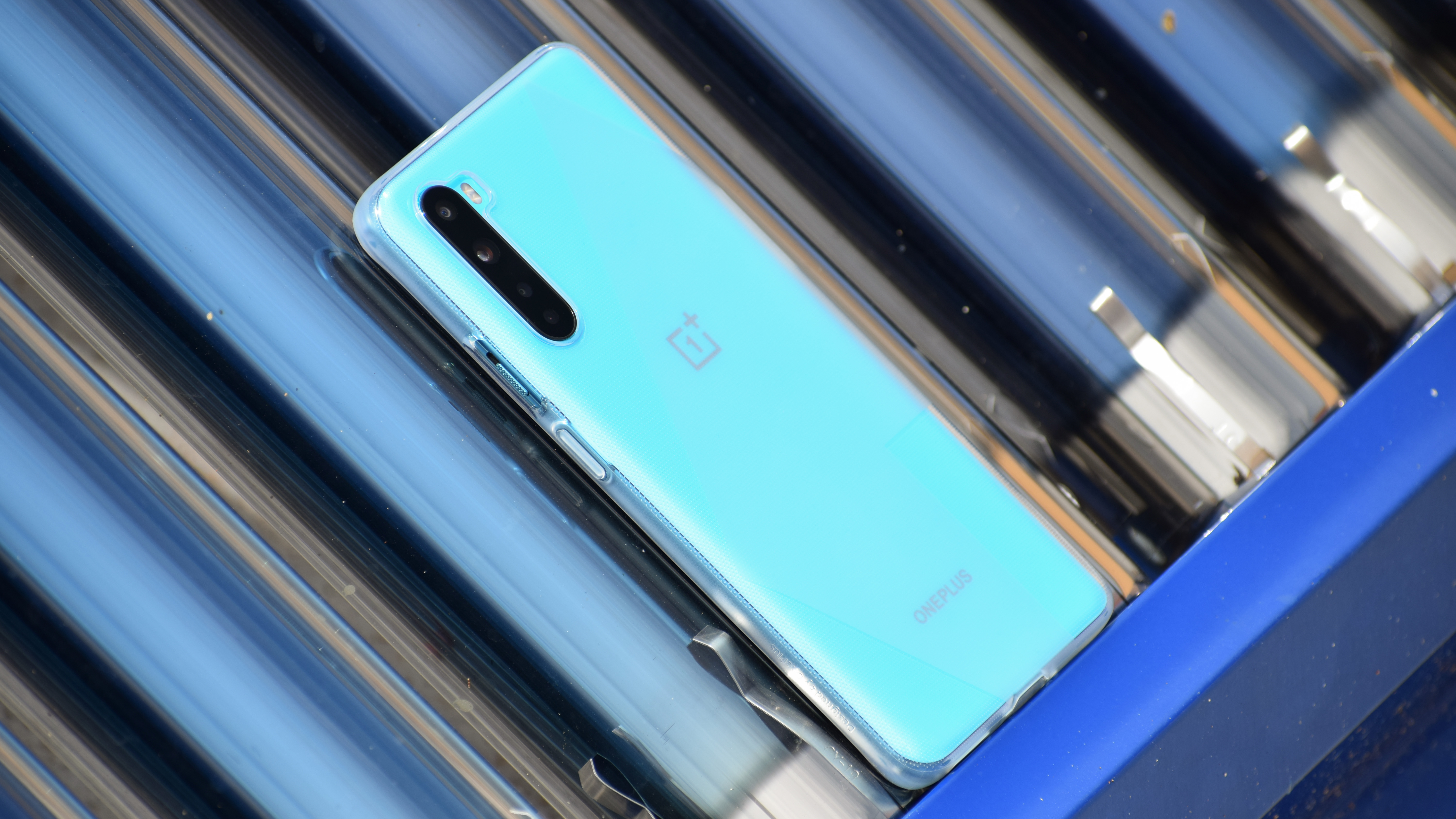 OnePlus Nord 2 release date and price
What do we know about the OnePlus Nord 2's availability? Not much. The only real rumor so far comes from Android Central, which claims the phone will launch in Q2 (meaning sometime between April and June).
Beyond that all we have to go on is precedent, which is a shaky thing to base judgement on since it's a new phone line.
The OnePlus Nord launched in August 2020, so an August 2021 launch is certainly possible for the Nord 2, but the company might not opt to wait that long. The phone cost £379 / €399 (around $480, AU$680), so we could possibly see a similar price for the successor.
That said, a leak suggests a price of CNY 2,000, which is roughly $310 / £220 / AU$400, so while those conversions won't be accurate the Nord 2 might be slightly cheaper than the original Nord.
News and leaks
According to a report, the OnePlus Nord 2 will be powered by a MediaTek Dimensity 1200 chipset. That's quite a change as the original Nord - and all other OnePlus phones - use Qualcomm Snapdragon chipsets.
However, while the OnePlus Nord uses a mid-range Snapdragon 765G, the Dimensity 1200 is high-end, so the new phone might end up having quite a performance boost. That doesn't necessarily mean it will cost more either, as we'd imagine MediaTek's chipsets are cheaper than Qualcomm's.
We've now heard that chipset mentioned a second time, but this time it was listed alongside many other possible specs obtained by OnLeaks (a leaker with a good track record).
According to this leak, the OnePlus Nord 2 will have a 6.43-inch FHD+ AMOLED screen with a 90Hz refresh rate, an in-screen fingerprint scanner, a 4,500mAh battery, and a choice of 8GB of RAM with 128GB of storage or 12GB of RAM with 256GB of storage.
They additionally claim that the Nord 2 will have a triple-lens camera, with a 50MP main snapper (using the same sensor as the OnePlus 9 Pro's ultra-wide), along with an 8MP secondary camera and a 2MP tertiary one. If we had to guess, we'd assume the 8MP is either an ultra-wide or a telephoto, and the 2MP is a depth sensor or macro snapper.
That's one less camera than the original Nord has on the back, but the quality may well be improved. It also sounds like there might be one less camera on the front, with just a single 32MP one mentioned in this leak. As for the rest of these specs, the battery would be bigger if this is right, but the remaining specs are similar to the original Nord.
What we want to see
Here's what we want to see in the OnePlus Nord 2, both in terms of new features and tweaks to the original.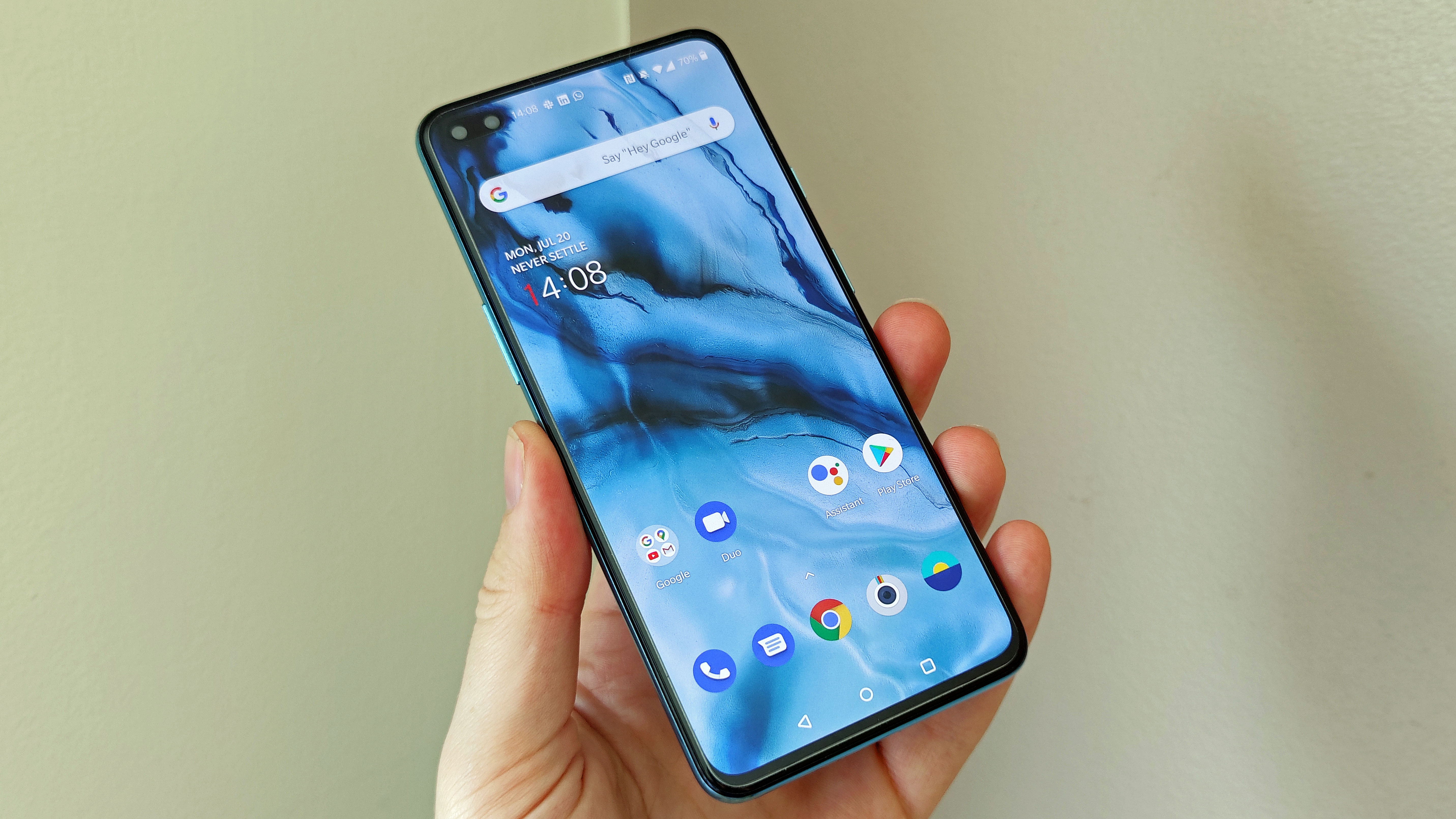 1. Wider availability
The OnePlus Nord was somewhat of a test run for OnePlus' new phone range, and it was only released in certain regions. Notably, the US was absent.
Subsequent members of the Nord line have seen US releases though, so it's possible the Nord 2 will as well. We'd hope so, so more people can get their hands on the affordable phone.
2. An IP68 rating
IP ratings for phones tell you how well protected they are from dust and water, so you can know if your handset can survive an accidental submersion or lots of stray particles.
The OnePlus Nord didn't have such an IP rating - that doesn't mean they're not protected against outside some elements, just that the phone isn't officially certified. That does mean you can't be too sure how hardy the handset is though, and if you don't know how well-protected a valuable smartphone is, you might treat it like it's not protected at all.
We'd like to see the OnePlus Nord get an IP rating, and if possible an IP68 - that means it's fully protected from dust, and can survive being underwater at depths of 2 meters for up to 30 minutes.
3. Improved battery life
Our biggest issue with the OnePlus Nord was its battery life, as while it generally lasted a day of use, we never found it to exceed that. We felt that power users might not get that whole day of use too.
We'd like to see a longevity boost for the OnePlus Nord 2, whether that's from a larger battery cell, or more software optimizations to stop the phone draining battery as fast.
4. Smaller front cameras
The OnePlus Nord was one of a few affordable phones in 2020 to come with multiple front-facing cameras, and we found the phone took good selfies as a result.
However, two lenses takes up space, and these dual snappers resulted in a chunk being taken out of the display for them. As a result, there wasn't much space for notification icons and the like.
If the OnePlus Nord 2 has dual-selfie snappers, we'd like to see them use smaller lenses, or be positioned better to take up less display space. OnePlus has toyed with pop-up cameras before, and if there are two front-facing cameras, that seems a great solution, though there are others.