The new iPad 9.7 for 2018 is designed to achieve one thing: deliver the best of Apple's tablet efforts at a more affordable price.
Note that we say more affordable, rather than cheap – because the cost is still higher than many other tablets out there – but the upgrades bring a lot to the iPad, bridging the gap between a 'standard' slate and the more impressive iPad Pro range.
Support for the Apple Pencil adds another dimension to the tablet, enabling a method of interaction and bringing with it a slew of new apps to interact with, and the upgraded chipset inside – the same one that powered the iPhone 7 – offers more power than many will know what to do with.
The upshot? You've now got a hugely capable tablet, one with more power and offering more possibilities, at a fairly reasonable price point.
You may be thinking that this is a 'students' iPad', as Apple has made a big deal about the tablet's classroom credentials, but in reality most of the people who buy it will be those who want something to use on the commute and around the house – and as you'll see, it fares pretty well in those respects.
While this might all sound impressive, it's still not the full picture, as all these features are combined with the best tablet platform out there, iOS – there's a reason the iPad sat so high in our best tablet rankings for so long.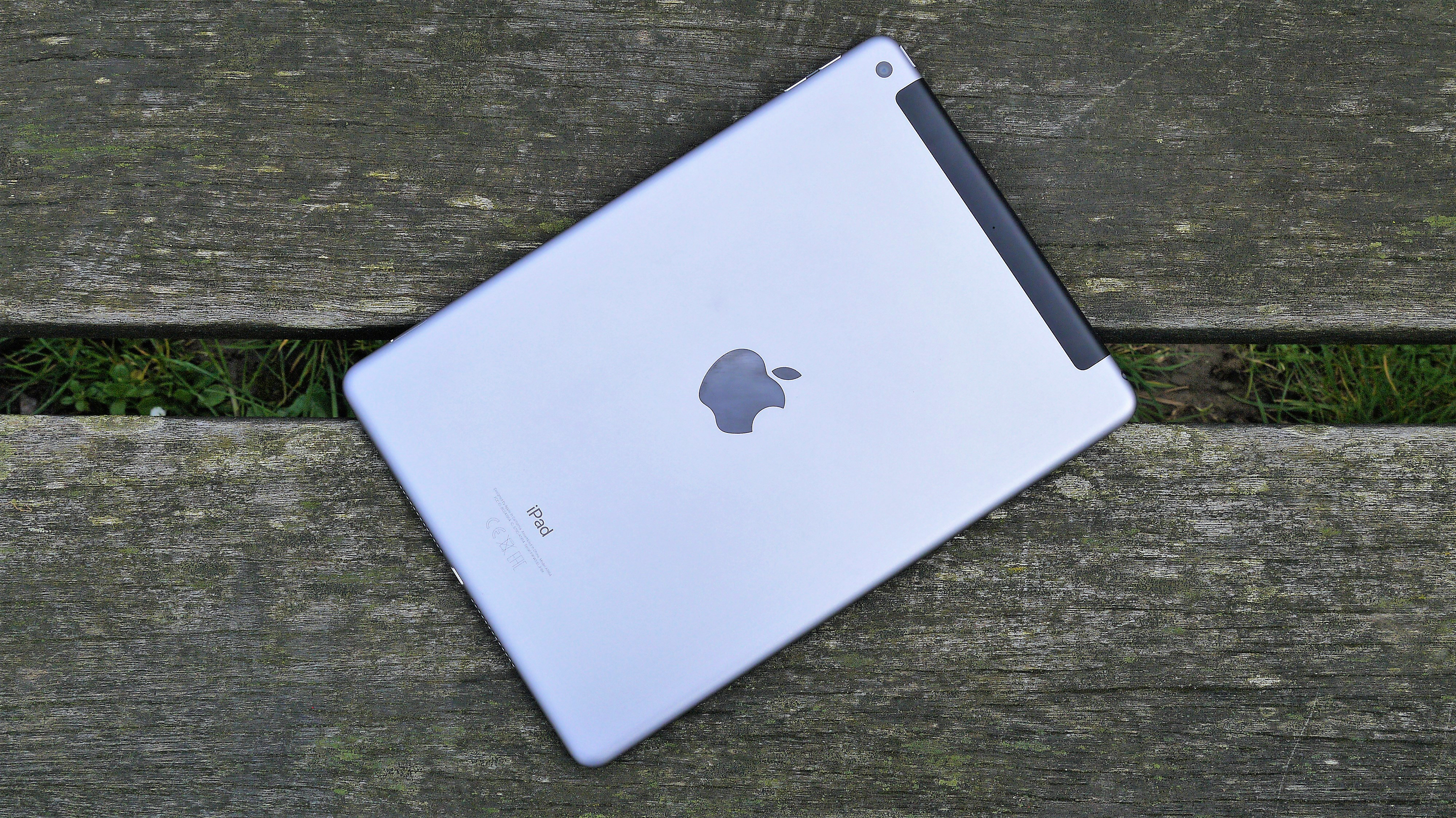 Since release, there's been some news surrounding the 2018 entry-level iPads. Apple's tablets have traditionally run on the same iOS as iPhones, but Apple announced that it made its own offshoot operating system, called iPadOS.
The iPad 9.7 (2018) is no longer the newest entry-level iPad that Apple offers. The company has announced the new iPad 10.2, which has a similar price but improved specs, and a bigger and better screen, compared to the tablet detailed below.
Sure, it's an impressive new addition to an already decent tablet range, but in the wake of the new iPad, this iPad 9.7 (2018) will likely see a price cut, so it could still be the device you're looking for - and with iPadOS available now, it's still improving. Read on to find out for sure.
Update: Apple's 2021 iPad operating system update, iPadOS 15, is coming to the 2018 entry-level iPad towards the end of the year. It'll bring an app library, changes to multitasking, improved widget functionality and more.
iPad 9.7 price and release date
The new iPad was launched in March 2018, and comes with a range of storage and connectivity options. The new iPad 2018 price started at $329 (£319, AU$469), but schools will get a discount in the UK and US of around 10%.
At $329 (AU$469) the new iPad price is exactly the same as the starting price of the new iPad (2017) – and both come with 32GB of storage – in the US and Australia, while in the UK it looks like consumers are being treated to a discount, as currency fluctuations meant the basic 32GB version is actually £20 cheaper than 2017's iPad.
That's for the Wi-Fi only model, with the 32GB slate with cellular connectivity setting you back $459 (£449, AU$669).
The 128GB version begins at $429 / £409 / AU$599 for those who want more storage, with an extra premium to pay if you want some bytes of data floating in on the go.
Apple Pencil
Useful addition for artists
Costs extra to buy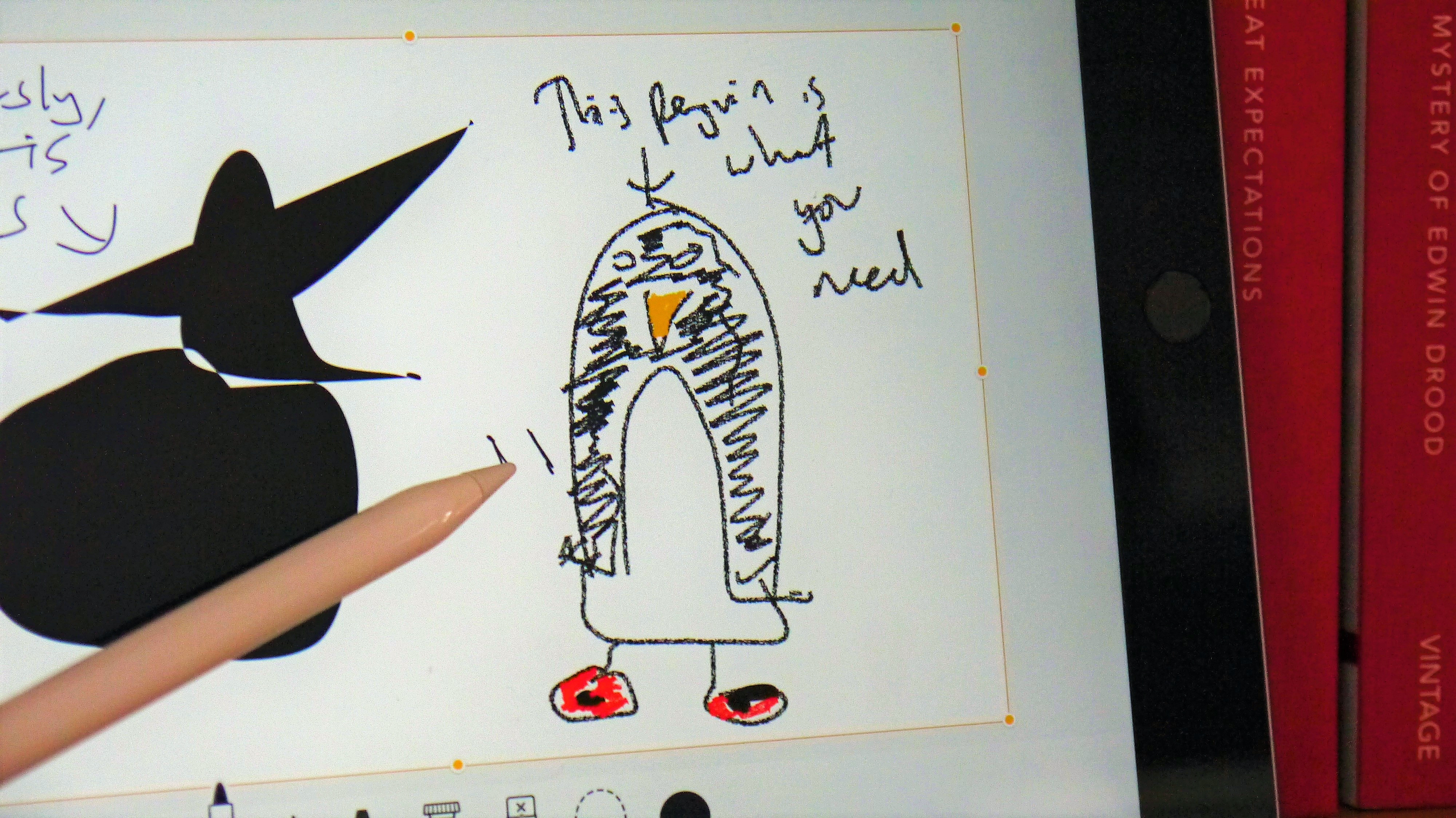 The Apple Pencil… it's tough to work out whether it's a genuinely innovative tool or not. We've been using it for a few years now, and have found that it's great for some things, but useless for others.
Also, let's not forget that it costs £99 / $99 / AU$145, which means you need to pay around 33% of the price of the new iPad, on top of the cost of the slate itself, in order to access the key new feature.
It's cheaper for those in education, and there is the Logitech Crayon available in the US for half the price (and less functionality), but it's worth bearing in mind when buying the new iPad.
If you're looking for something to replace a notepad, we wouldn't recommend the new iPad – or any iPad for that matter, as it's really difficult to write legibly on them, thanks to the way the tip of the Pencil glides across the surface.
Apple could make the glass more matte and ridged to help, but that would make the display harder to see, so it's not an easily solved conundrum.
The Notepad app is fine, and allows you to write and sketch, and now the iWork Suite from Apple is collaborative, and you can mark-up documents on it (it took Apple far too long to enable this feature, with Microsoft inexplicably adding in mark-up functionality first to its iPad apps.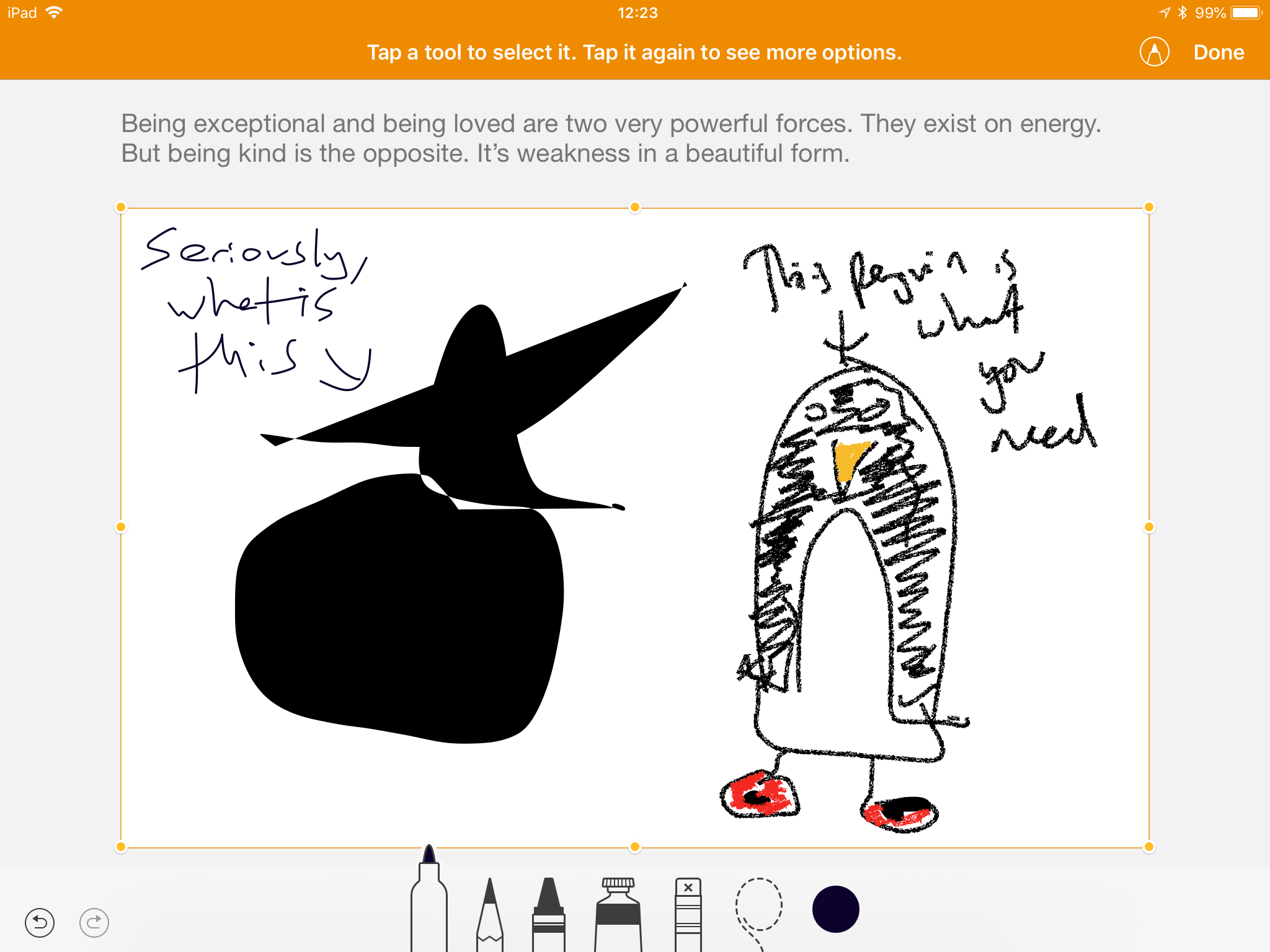 This would be a lovely feature if, as referenced, writing on it was easy; but notes can't simply be jotted, they require concentrated efforts of penmanship… and most of the people we work with are on Google Docs, so sharing a marked-up Pages document was useless.
In a classroom environment it will be more useful if a teacher and the students are all on the same platform… as long as the teacher has immaculate handwriting and patience to write a little slower.
If you're just underlining sections or pointing to things then the finger is just as good – so maybe make sure you really need the Pencil before forking out all that cash.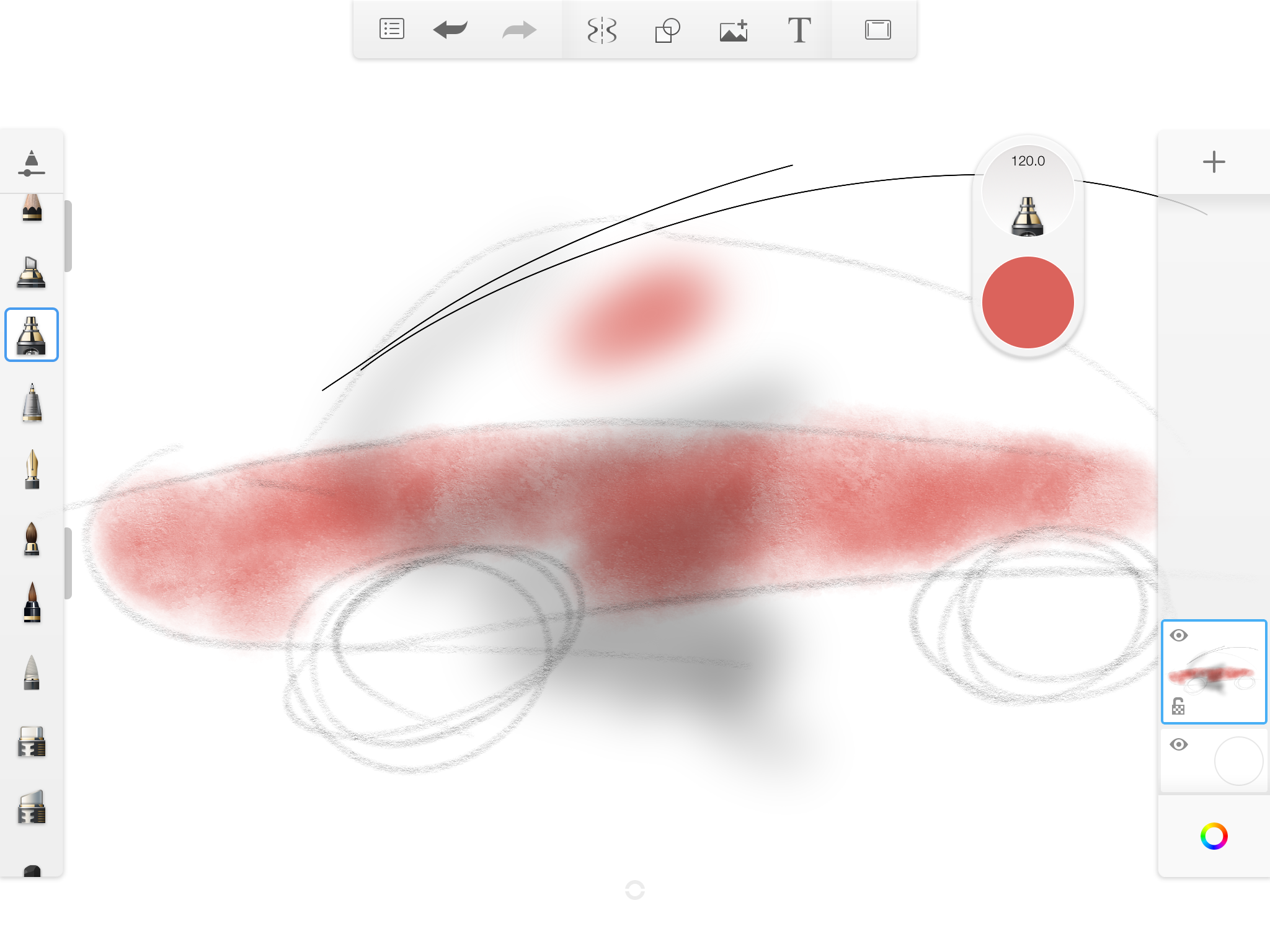 However, where the stylus does become worth the outlay is when you want to be artistic – there are a few good apps out there for the Apple Pencil that let you color, change the shading of a photo or get pretty deep into some photo / video manipulation.
We had a great time coloring and sketching during our review, and even if you're bereft of any kind of talent there's a lot you can do.
The multi-level pressure of the Pencil comes into its own here, and if you're in any way artistic then you've got loads – and loads, and loads – of different styles of brush, pen and other drawing implements you can work with.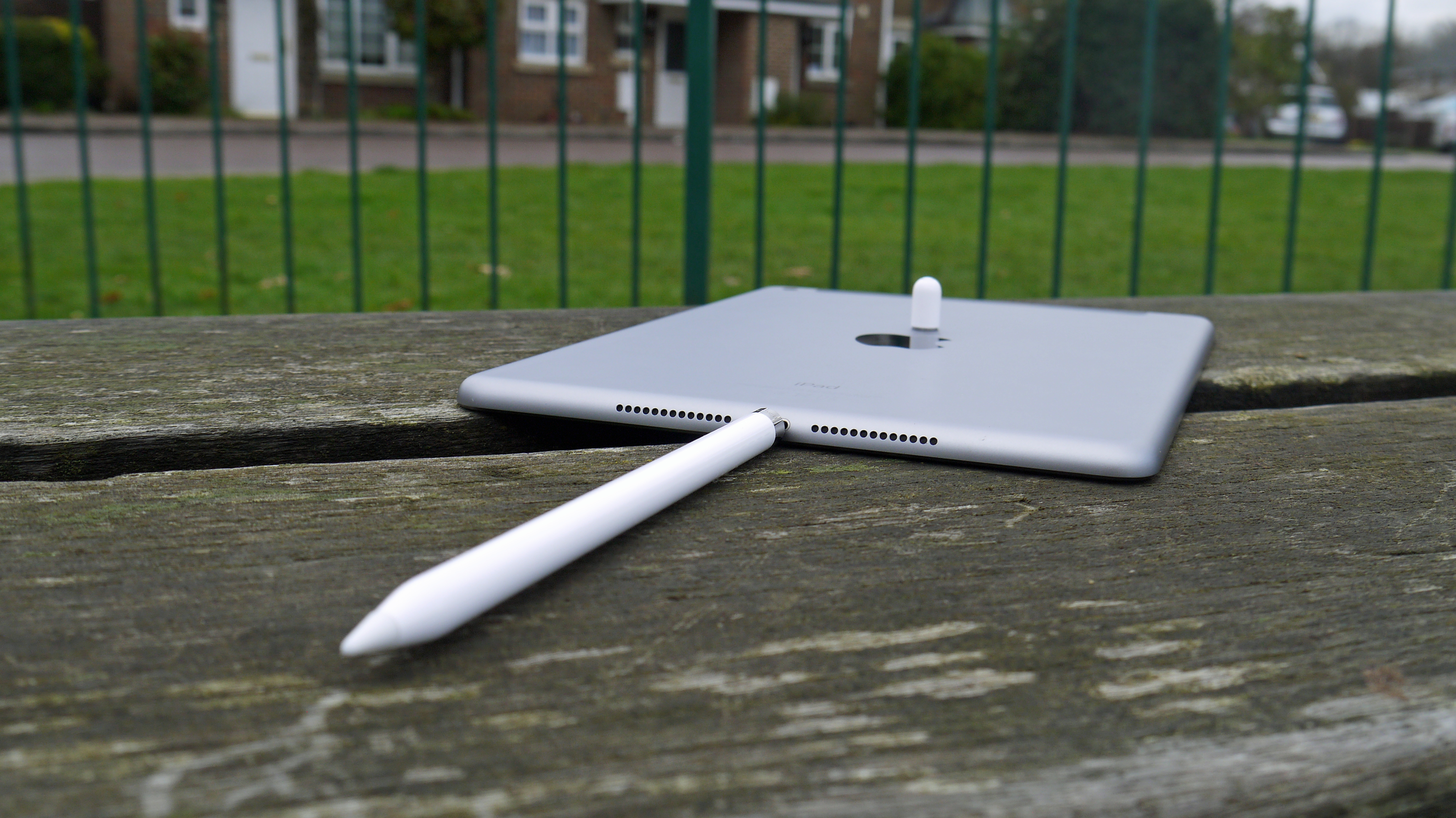 Just note that most of the time you'll be charging the Pencil by plugging it into the bottom of the iPad… it doesn't look good.
A10 Fusion chip
Impressive power
Comes with 2GB of RAM
We were all expecting Apple to stick with the same 'good enough' A9 chipset from 2017's iPad and drop the price, but it's gone up and shoved in the A10 Fusion chip that powered the iPhone 7 and 7 Plus, and which is close to the A10X chip in the new iPad Pro range.
That's combined with 2GB of RAM, so there's more than enough power here for nearly any task that most users will want to do with the new iPad, and certainly for emailing, web browsing or watching video.
We noticed some slowdown with heavier apps, for example when processing and opening multiple photos, but we never had to wait too long, and rendering times were still pretty impressive.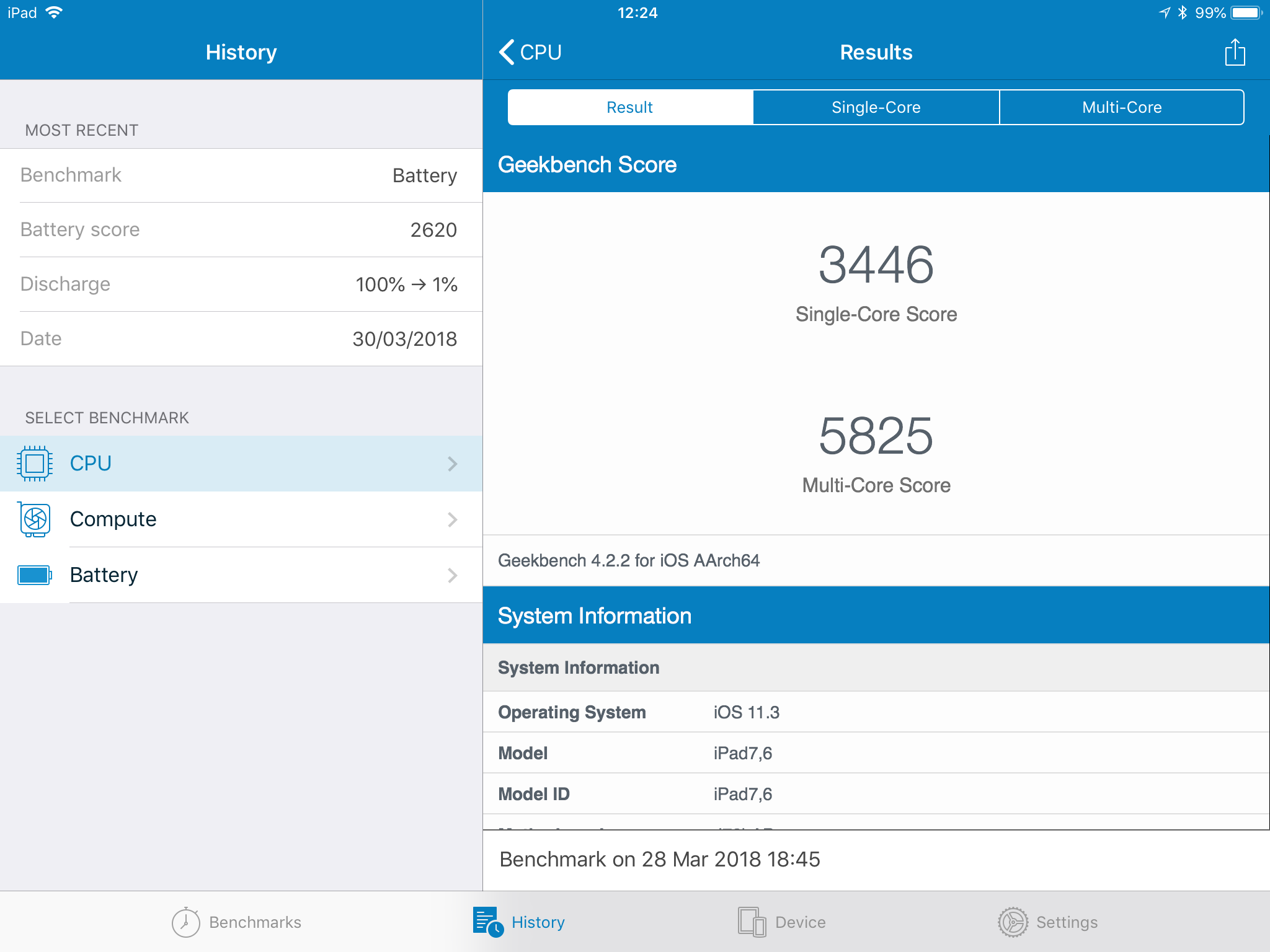 That said, if you're going to do a lot of more demanding work, that's why Apple has the iPad Pro 10.5, with the extra power in the CPU and double the RAM.
In our tests, the new iPad (2018) returned a similar single-core benchmarking score to the more powerful iPad Pro 10.5, showing that if you're not going to be using the cheaper iPad intensively then there's no reason to spend the extra cash.
It might seem hard to fathom why Apple has thrown in the extra power here, but users will hang onto their iPads for a long, long time (much longer than they would an iPhone), and having more power means they'll keep running smoothly, and remain upgradeable, for longer.
You'll be unlikely to use most of the power in the new iPad, to be honest, but the upshot it that it runs incredibly smoothly, and apps open and close with ease… and it's likely to keep doing that for longer, so you won't need to upgrade as soon.
Design
Standard iPad design
Still very well made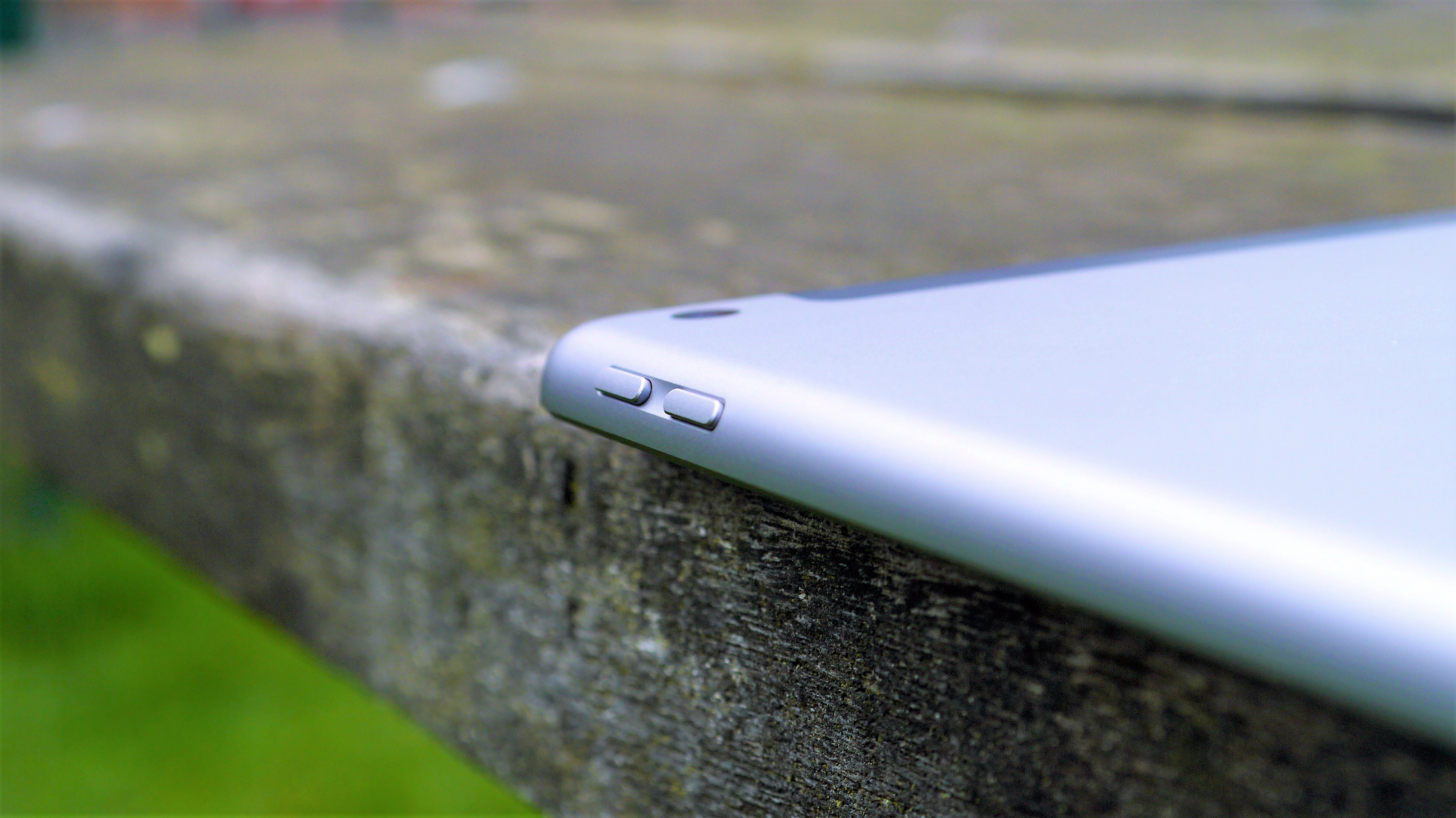 If you're wondering what the new iPad looks like (and assuming you've somehow failed to take in all the photos we've lovingly taken for you here) it's just like any other iPad you've ever seen.
The metal back, the well-machined buttons, the home button at the base of the tablet with TouchID integration... all there, present and correct. The display is flanked by a rather large black bezel, which doesn't hugely detract from the experience and gives your fingers somewhere to sit when using the device.
Sadly, as it's made of metal we would suggest that you get a case for this thing, or at the very least a cover that allows you to prop it up, as the new iPad comes into its own when used as a standing screen for watching films or checking recipes.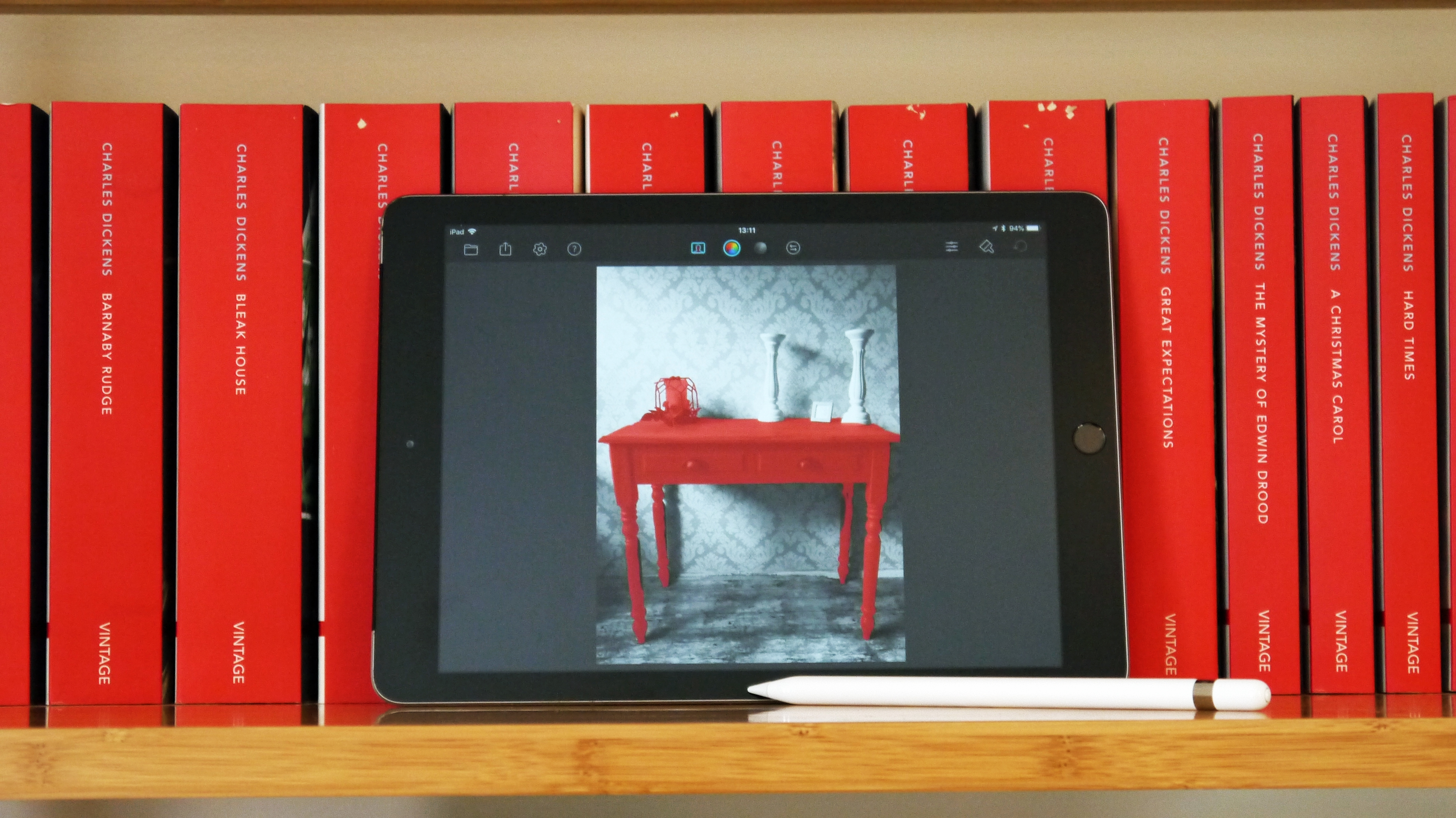 We say sadly simply because it's really nice to hold the new iPad 'naked' as it were. The thickness of 7.5mm is actually 1.1mm thicker than the iPad Air 2's that emerged a couple of years ago, but since then Apple has improved the speed and performance of its tablets no end.
So if you've had that older tablet you may not notice a difference visually, but you will enjoy the extra raw grunt the new model gives you.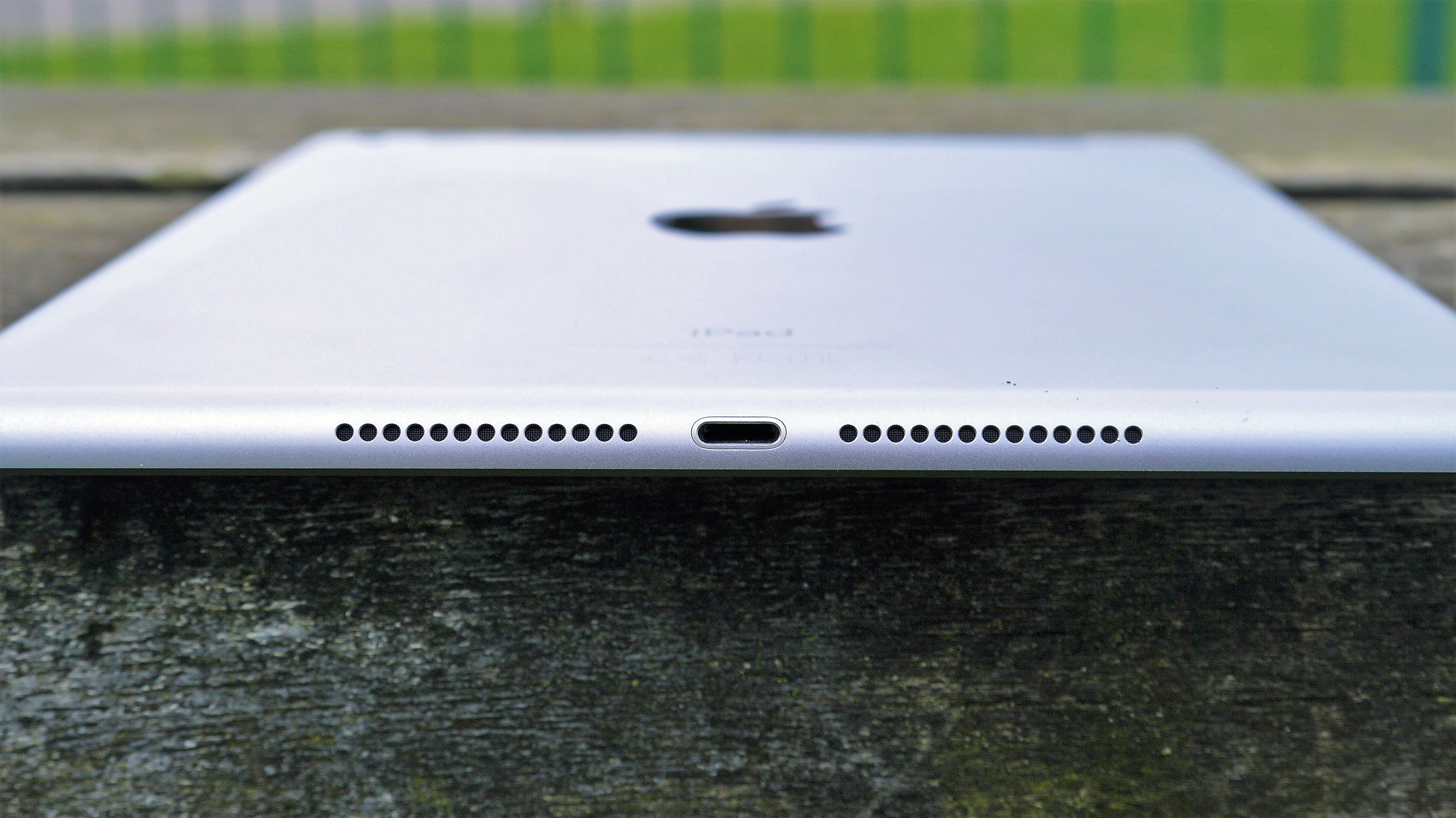 The two speakers at the bottom fire downwards (or sidewards, depending on orientation) rather than booming out of all four corners as on the iPad Pro range. If you've never used one of Apple's high-end tablets this won't matter to you too much – but in comparison, it's rather a bummer.
That said, the iPad Pro does cost nearly twice as much as the new iPad, so you probably won't mind too much with that much of a saving.
Screen
Not the best Apple has made
Fine for the money
The screen on the new iPad is bright, legible in most lighting, and usable in nearly any situation. The resolution of 1536 x 2048 pixels, which brings a pixel density of 264ppi, hasn't changed in a number of years, but that's not an issue – there's no need to keep cramming in the pixels on a device that you're going to be using further away from your face than you would a phone.
You could argue that it's a shame not to see HDR supported here, as it is on the iPad Pro – those with premium subscriptions to the top streaming services do benefit from that technology – but Apple is trying to keep the costs down here, and it's presence isn't hugely missed.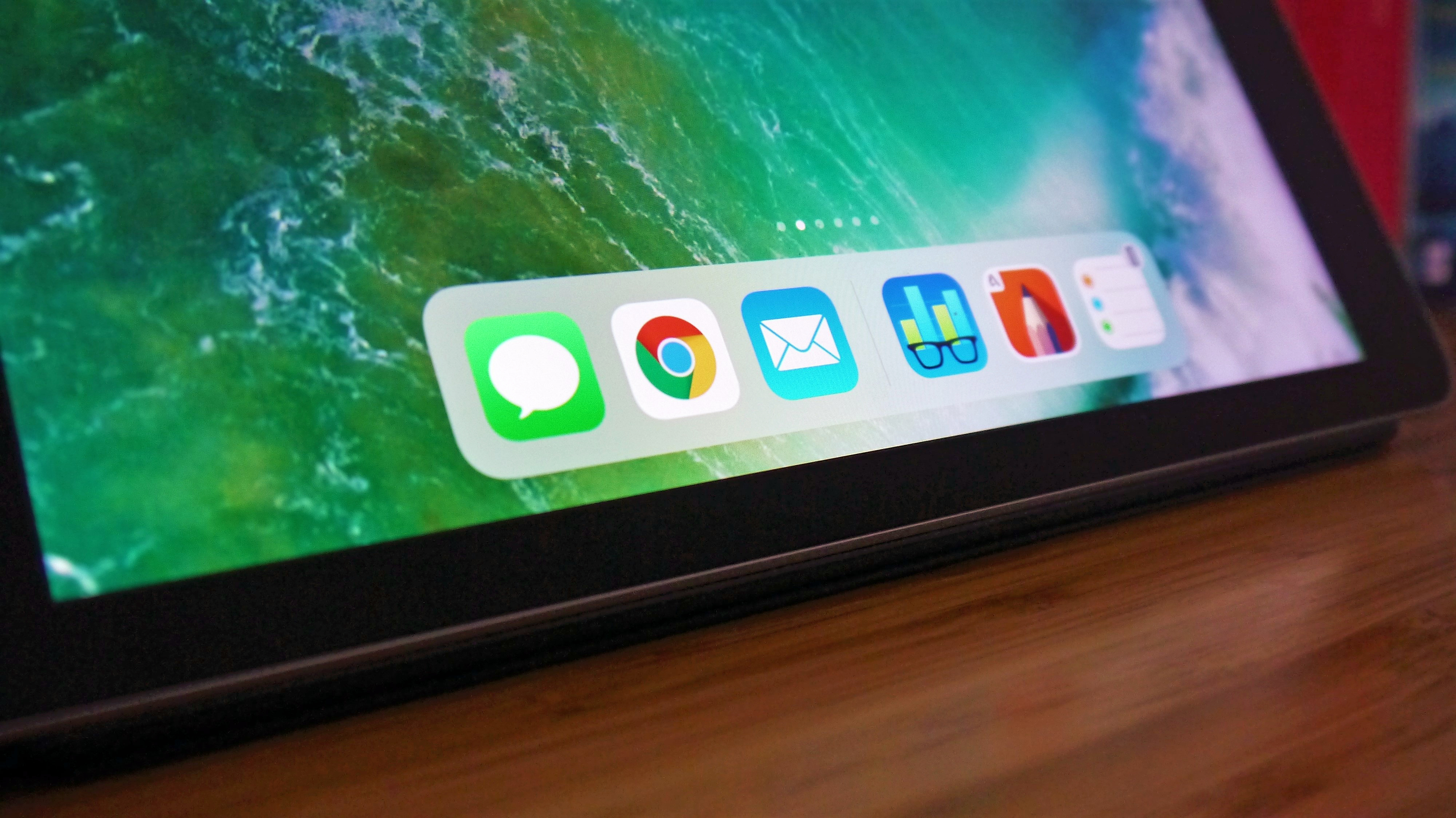 The same reasoning applies to OLED technology – Samsung uses this in its tablets, and it's eye-meltingly lovely to gawp at. Apple's display here is just fine, however, although it doesn't have the same zero-gap display that makes everything look impressive on the iPad Pro range; everything still looks crisp and sharp, with colors well reproduced.
It's also good to see low screen reflectance, as if you're trying to watch a movie or use an app with a strong backlight behind you, it can be tough to make out what you're looking at.
While a fluorescent light overhead will get seen pretty easily on the glass, you'll still be able to follow the action on screen thanks to the high contrast and brightness. Again, it's not as good as some iPads out there (including the iPad Air 2, bizarrely) but it's fine for the price.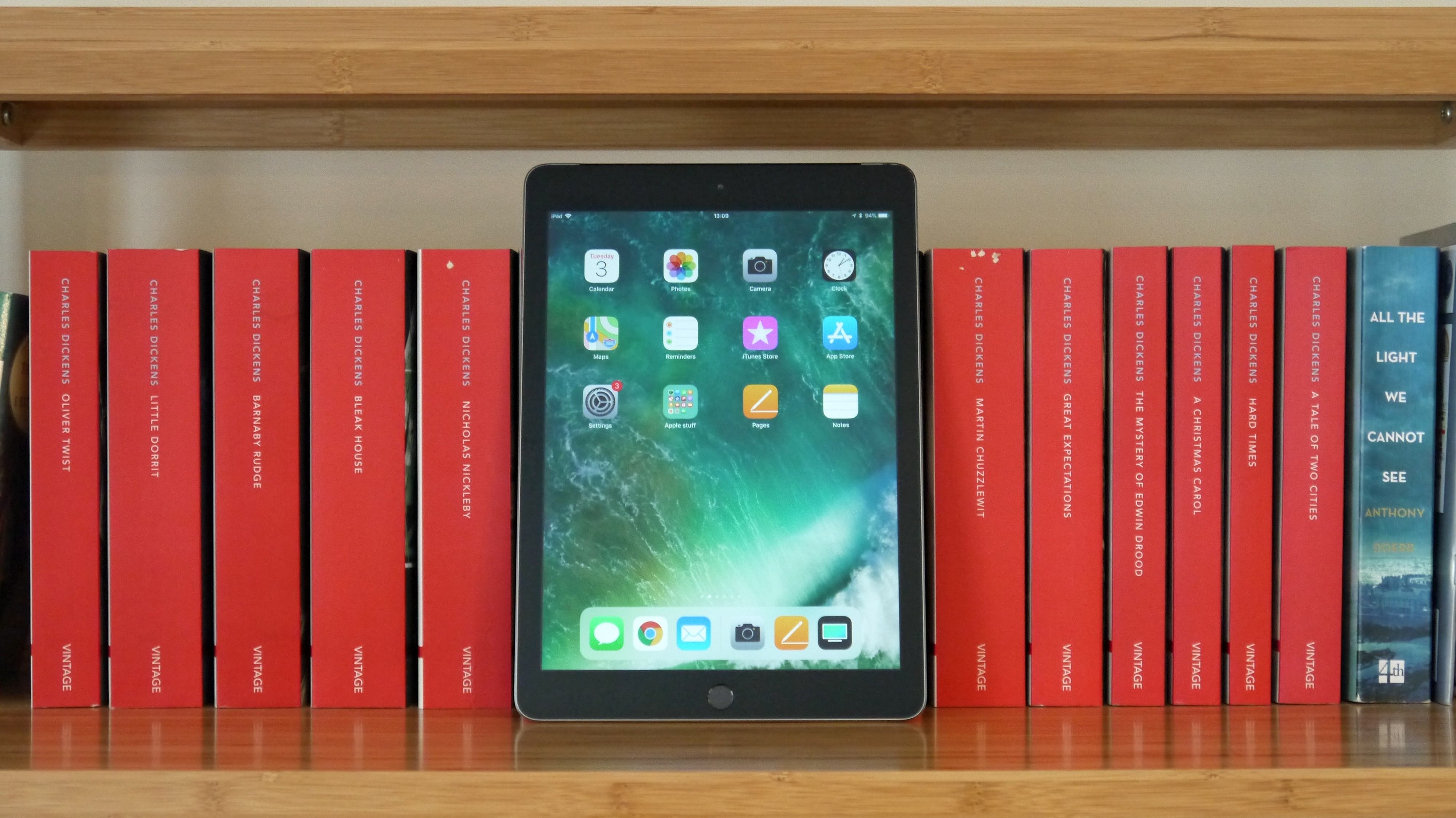 In fact, we struggle to see a huge difference between the the higher quality display of the iPad Pro and the more basic new iPad side-by-side… whether that's due to improvements by Apple or the lack of obvious difference, we doubt many will feel the new iPad has a poor quality display.
Would we like to see a screen with less bezel around the side? Of course, and that's why the iPad Pro 10.5 was created... to offer a better bezel-to-screen ratio. But it's hard to criticize the display used for the new iPad, especially as it can now work with the Apple Pencil.
Apps and education
Many apps for education
Still too expensive for the classroom?
One of the main ideas Apple is pushing with the new iPad is that it deserves a place in the classroom. This isn't going to matter to most people looking to buy the new tablet, but if you're considering it as a purchase for your child, for use either at home or in school, then there are some advantages to the new device.
The Pencil and note-taking we've already covered, but it's worth remembering that the new iPad doesn't come with a keyboard in the box, so you'll either need to spend extra money on a Bluetooth keyboard or go for the Logitech option (if you're in the US).
The latter is really just for schools, as it's chunky as hell and rugged to prevent drops; it'll cost $99 in the US, but it doesn't look like it's going to be sold more widely.
According to Apple, there are 200,000 apps on the App Store for educators and students, and teachers are also getting access to Schoolwork and iTunes U, for course materials and the ability to set assignments and see how students are progressing.
Here's the key part of the Apple play in the scholastic space though: given that it's not competing on price with the likes of Google and its Chromebooks, it needs to convince those who buy the hardware for schools that the extra things you can do with the iPad are far more exciting than just being able to type in words and browse the web.
To be fair, the apps we've tried were both fun and educational – things like Froggypedia, where you dissect a frog virtually to understand biology, are nice touches.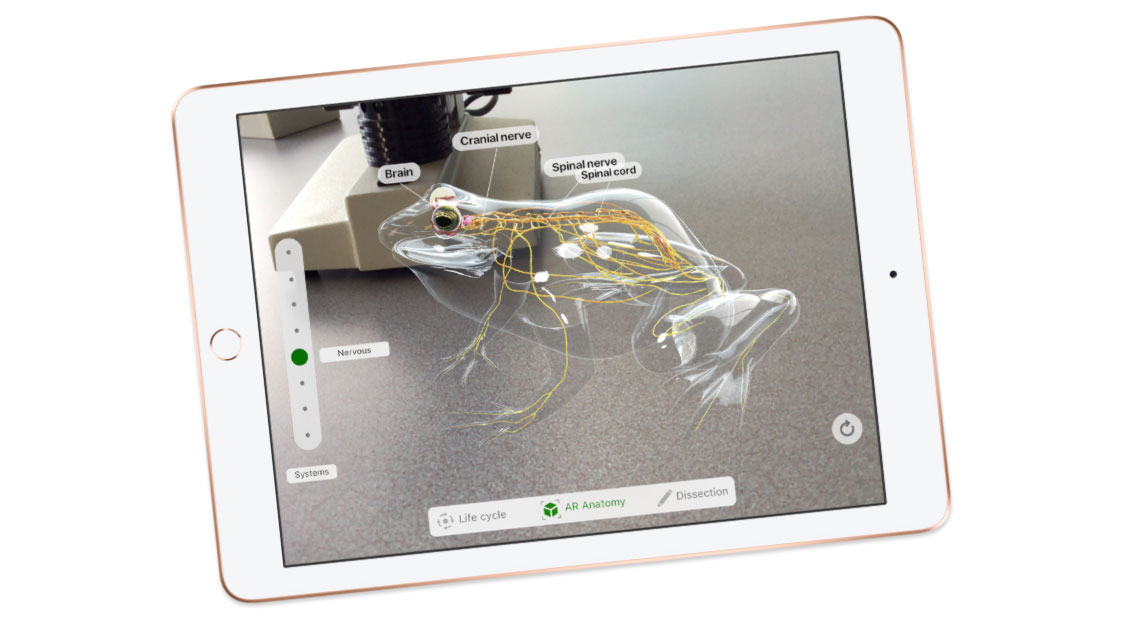 You've also got Swift Playgrounds to help with coding, history apps that use AR to bring ancient events to life, and artistic apps that rewards students for just trying to be a bit more creative.
The key thing for Apple is helping teachers to understand what these apps can do, how they can help with lesson planning, and what pupils will actually gain from using them over a traditional approach.
There's also the danger that, if apps are too fun, then more rudimentary lessons without an iPad will seem boring, causing children to become disengaged.
But back to the matter at hand: the new iPad is a great tool for education, leaving aside the price (which isn't easily overlooked, of course).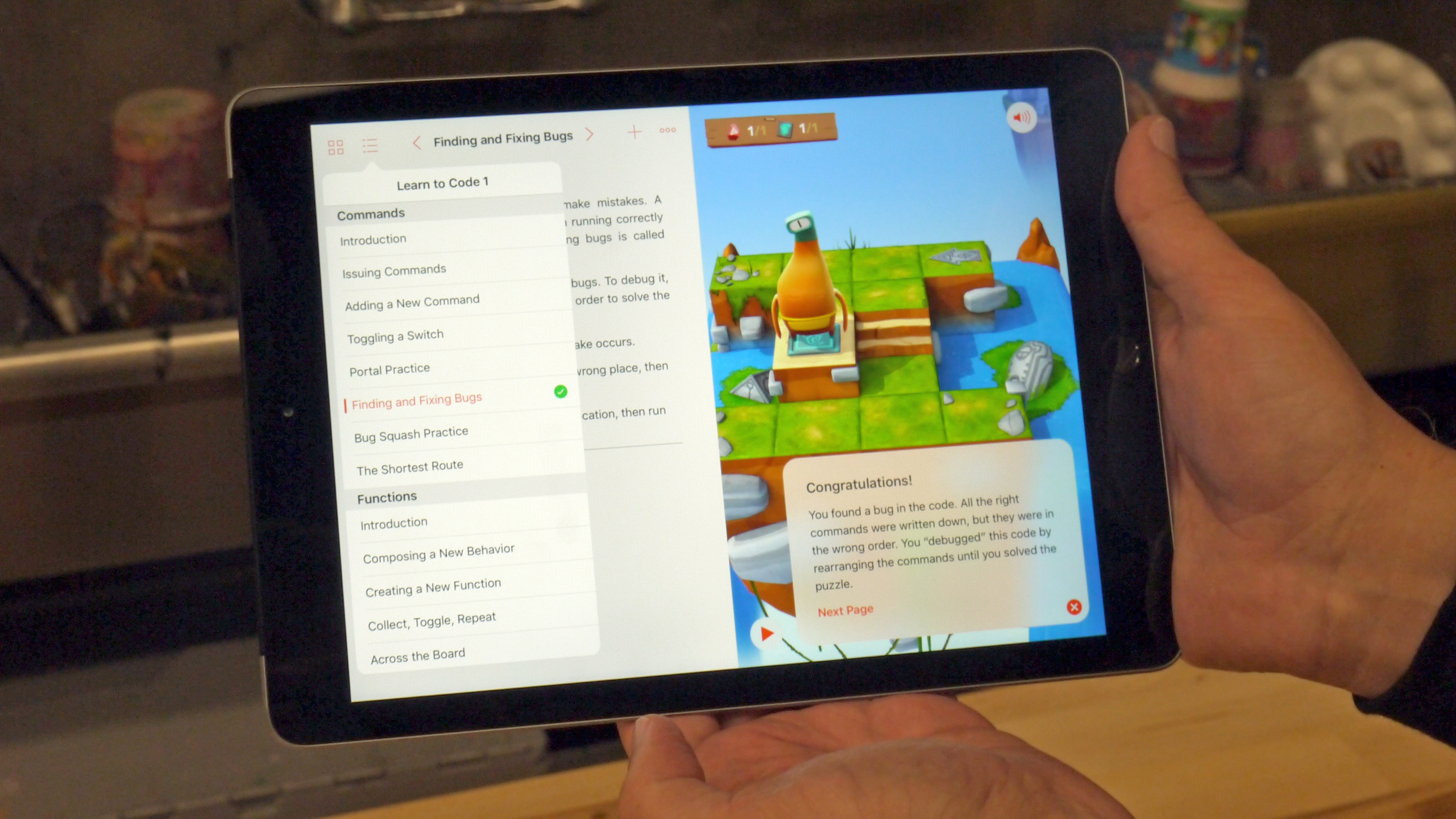 Apple's making a big pitch to say that the touchscreen is so ubiquitous and intuitive that it's far more effective than a keyboard and mouse – although for the foreseeable future kids are still going to need to learn to use those tools.
Apple has put enough power and the right specs into the new iPad to make it technologically great for students, with 32GB of onboard storage probably enough to store most of the apps they'll need.
Making the iWork suite collaborative and Pencil-friendly will help, as will having the stalwarts of iMovie and GarageBand pre-installed, and 200GB of online iCloud storage for students (but not for everyone else).
The suite of tools available on the iPad is impressive, but the question is whether educators can be convinced that the sheen and polish these bring are worth the extra cash.
What's it like to use?
iOS still the best tablet platform
Speedy under the finger
Heavier apps can slow down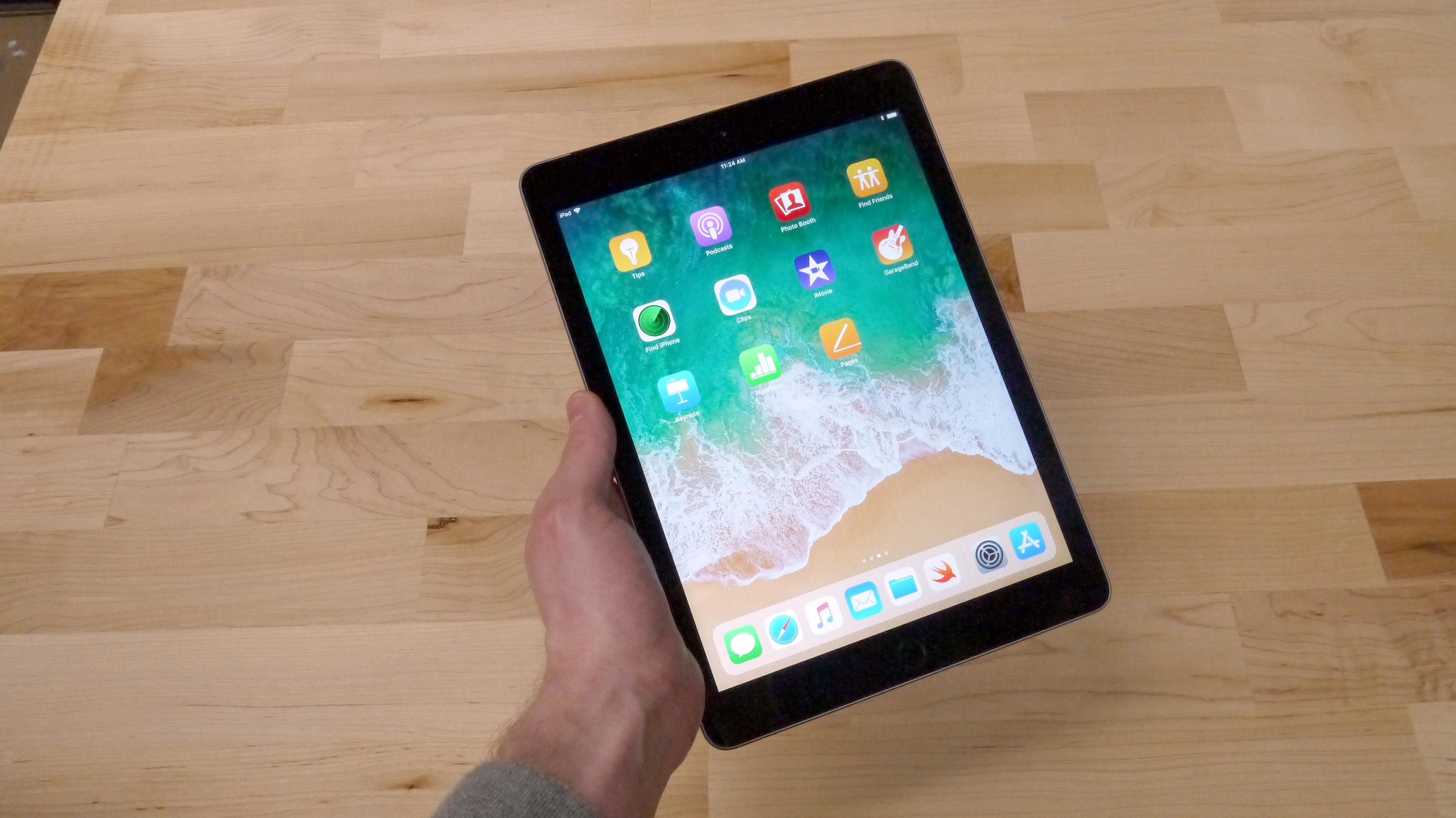 Two major strengths that the iPad brings to consumers are access to the App Store, still easily the slickest platform for getting quality apps, and iOS itself (and the new iPad is the first to land with iOS 11.3).
Not everyone likes how locked down Apple's interface is, and the fact that it's a bit simplistic, but overall it's the best for a tablet, as it now packs little features like the dock to house your favorite apps, the fact that you can now split-screen with ease and just the speed that comes from under the finger when gliding around.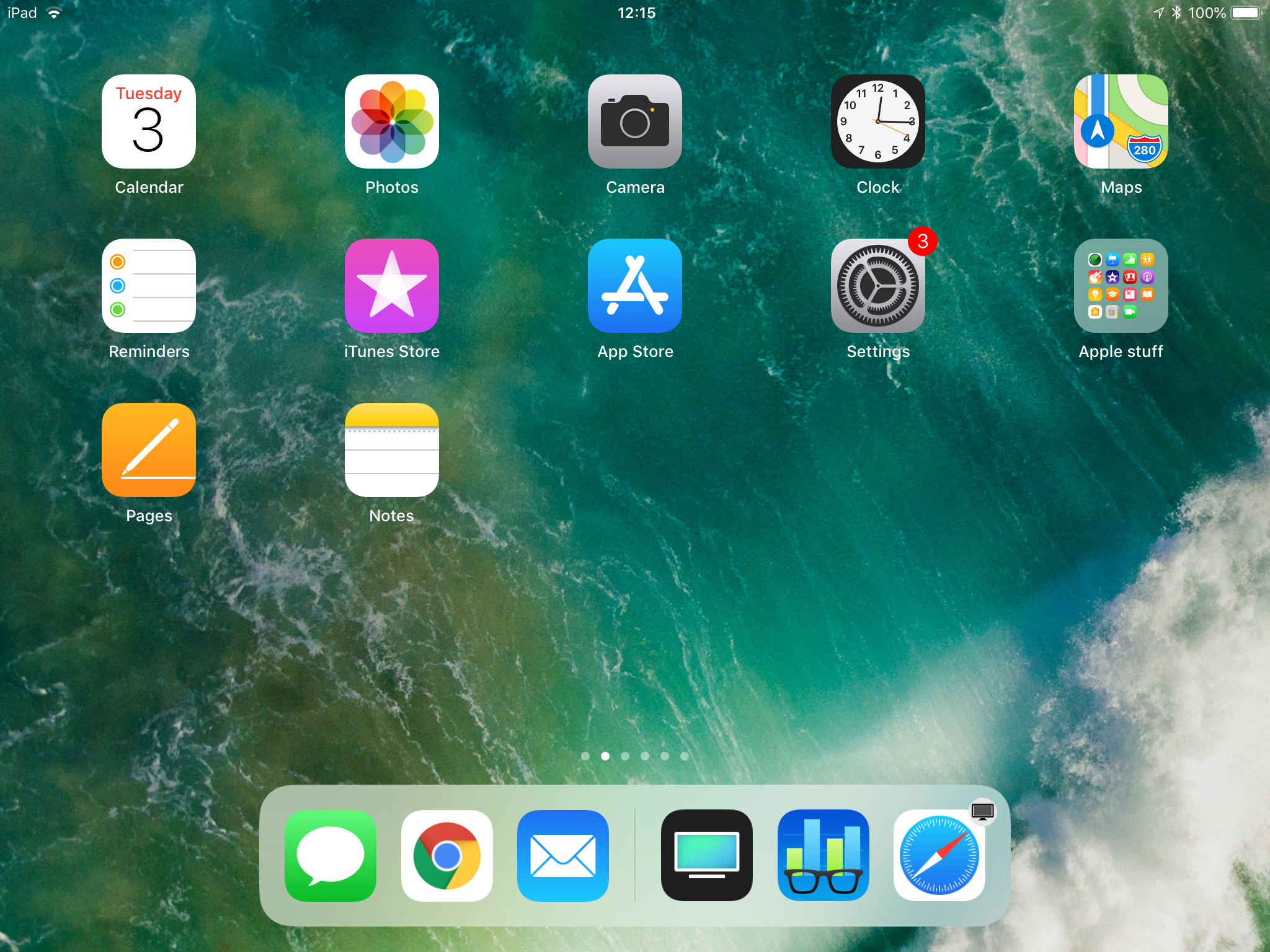 It's not without its foibles, but the fact is that a swipe in nearly any direction from the home screen will bring up a useful tool or information, whether that's controlling the screen brightness, seeing the latest news or searching your 'Pad.
Apple has made its platform a little more powerful in recent years to answer criticism that its operating system doesn't do enough, but it's made sure each option is useful and adds something to the experience.
There are still a few areas where things are a little harder to do than on an Android or Windows tablet, though. For instance, the Files app, in itself a recent addition, lets you search certain parts of the iPad and cloud drives, but doesn't let you root around too hard.
That irks some users of the other platforms, who dismiss the iPad as a 'child's toy', but Apple has been smart in not allowing users to go in and tinker with the key files that could mess up the performance of the new iPad, instead letting them download specific apps to satisfy their needs and open up said files when needed in the right environment.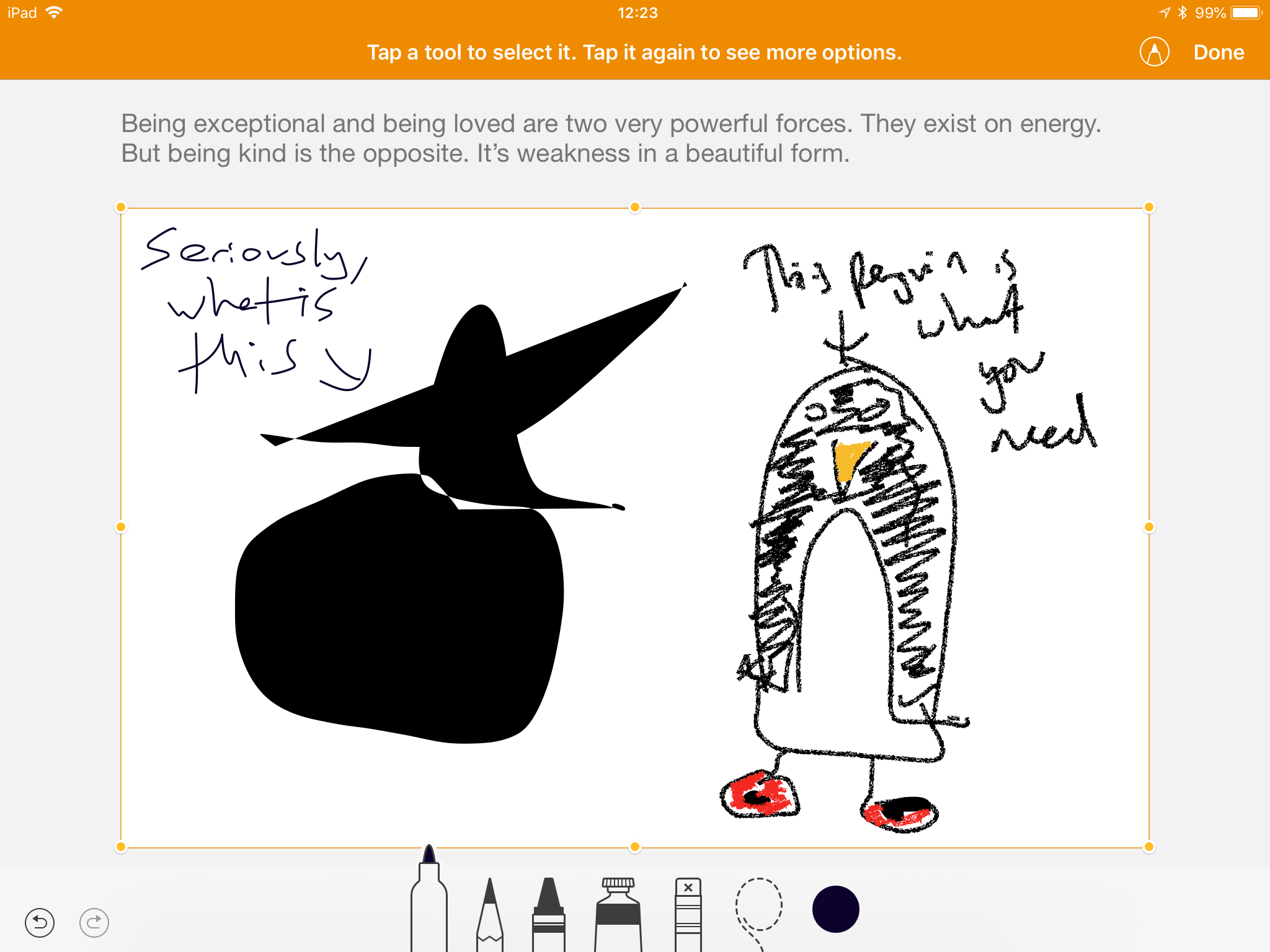 Thanks to the mix of the speedy chipset and decent amount of RAM we didn't notice much in the way of slowdown with the new iPad, although when trying to manipulate some photos we saw a little lag, and a crash at one point.
We've seen this sort of thing before, and it usually gets fixed with newer versions of the apps or software, but it's worth keeping an eye on your work when you're aware this tablet is under heavier loads.
Battery
Perfectly acceptable battery life
Equivalent to more expensive iPad Pro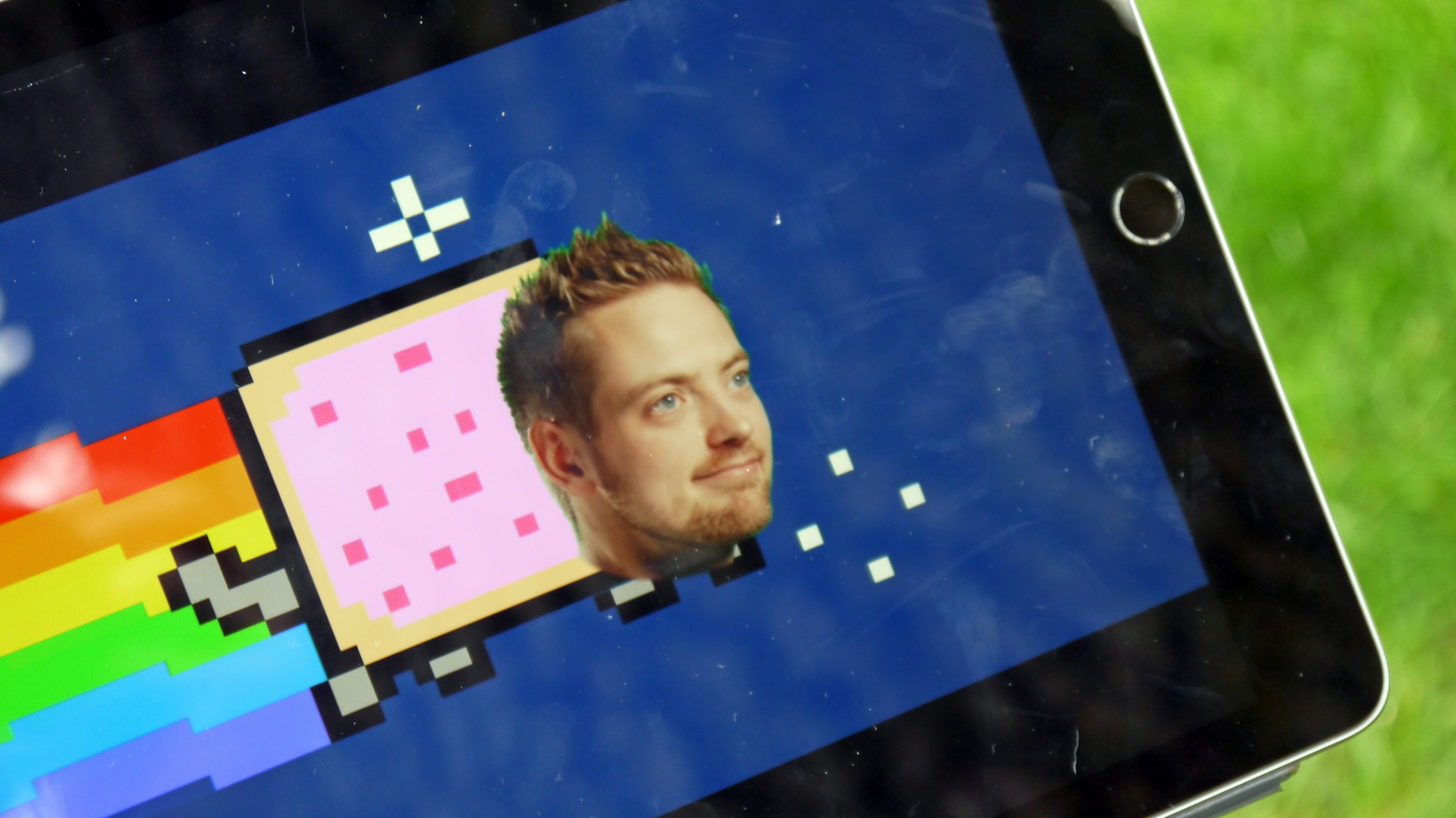 We've not had an issue with battery life on a tablet for a number of years, simply because they're not something you use as much as a phone, and therefore you can easily go 3-4 days between charges.
In our general testing we found that the new iPad lasted just as well as the iPad Pro 10.5, which you'd imagine would do better due to the more powerful, but also more efficient, components inside.
For instance, running the Geekbench 4 battery rundown test on the iPad Pro 10.5 and the new iPad yielded an almost identical score – 2620 for the new iPad, compared to 2690 for the more powerful tablet. The battery was toast in around four and a half hours for each tablet, and that's running at full power (bright screen, heavy lifting going on under the hood and so on).
We also ran our 90-minute video test on the new iPad, where a Full HD video is looped at max brightness and we see how much battery is lost from a full charge. The new iPad dropped to 77%, a loss of 23%, which is comparable to previous Apple tablets such as the iPad Pro 9.7, but not as impressive as the iPad Pro 10.5, which only lost 18% in the same test.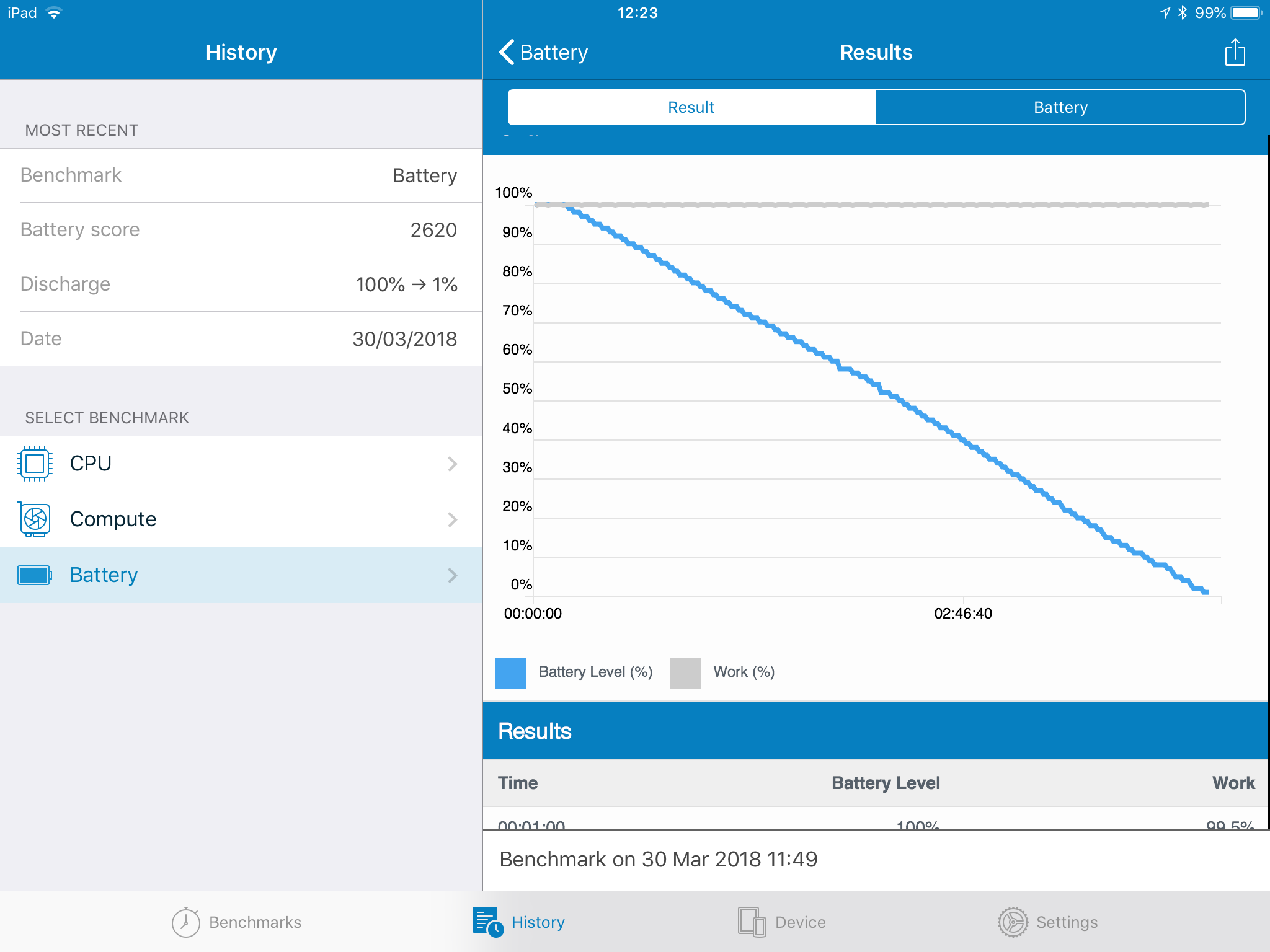 The claim of 10-hour battery life for web browsing or watching video seems to bear out, as we found that even after five hours of Wi-Fi-streamed YouTube gazing we still had plenty of gas in the tank.
Apple does need the new iPad to last the day if it's going to be used in schools, and we think that should be more than possible. It may need a boost if, like us, you spend about an hour making a timelapse video, which causes the iPad heat up a little (without getting anywhere near too hot) as the CPU kicks into gear and the battery life takes a hit.
For anyone using the new iPad extensively as a laptop replacement, you're probably going to want to look at the iPad Pro 10.5, but for day-to-day tasks like watching the odd movie on the train, this tablet will last a decent time between charges.
Camera
Good enough for basic snaps
Low-light performance predictably poor
It's hard to rate the camera on an iPad, as it's not really that much use in modern society. However, the 8MP sensor on the rear of the new iPad tells a pretty good story in brighter lights, capturing sufficient detail – only when zoomed in does the lack of detail really show.
It's the same sensor as on the previous two cheapest iPads, so Apple hasn't done much to improve the camera performance on its slates for a while now.
There are an impressive number of modes on offer to play with too, showing that the A10 chipset inside looks like a good move from Apple, enabling as it does the capture of super-slow-motion footage (although it's not in the same league as Samsung with its Galaxy S9).
It also allows for things like panoramic scenes, timelapse video and high-res movies, while the bigger screen means that framing your snap is much easier than on a phone.
The timelapse mode is pretty good, allowing businesses and fans to create small movies that explain everything visually, from a sunrise to the amount of cars flowing past a window, because your ex left and you just can't bring yourself to count those blasted cars manually and WHY DID SHE LEAVE ME?
The low-light capability is poor – although in fairness that's compared to the top-end iPhone X. With the phone you're getting one of the more impressive snappers on the market, but the tablet doesn't have a lot of refinement in the sensor.
However, for AR purposes, or for shooting a video and taking pictures for school, the sensor on the back of the new iPad is just fine.
The 1.2MP front-facing camera is also just fine, allowing you to have clear enough, not overly-exposed video conversations with friends or classmates, depending on what you fancy doing in that specific moment.
Verdict
It's hard to decide how to score this tablet, simply because Apple hasn't done much to last year's design. The package is largely (depending on which country you're in) the same price as 2017's iPad, and the only upgrades are Apple Pencil support and the faster A10 Fusion chipset at the core.
The rest of the features, like the slick operating system or colorful screen, won't impress instantly because they've been seen multiple times before on an iPad, but they're still a crucial part of the Apple tablet experience that appeals to so many.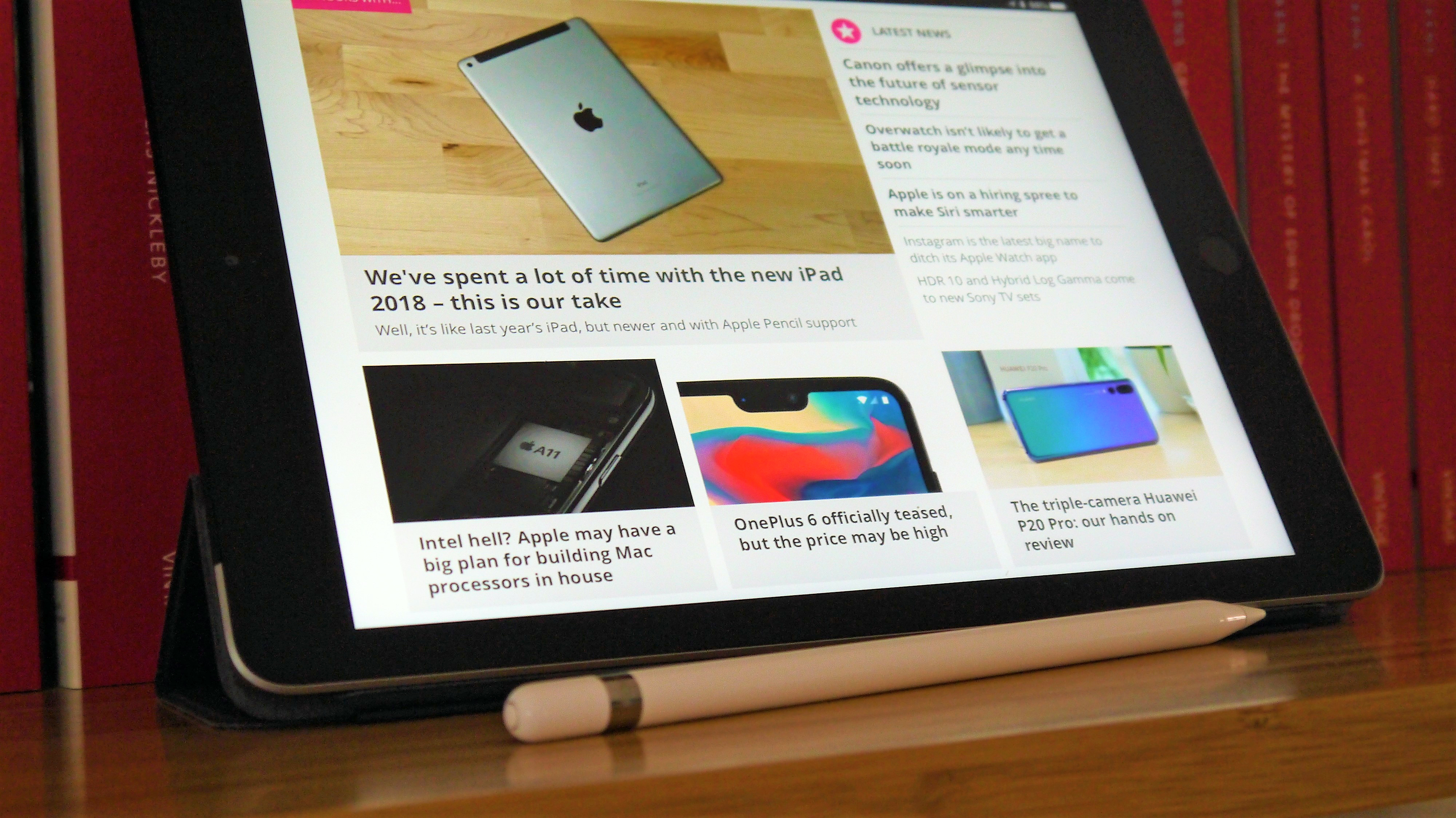 If you're not bothered about Apple Pencil support and more power, you could get an older iPad, but those stocks are selling out now, and you'll not be saving a huge amount anyway by the looks of things.
We do like the Apple Pencil support on this device, as it turns your iPad into a rather nice sketchbook. We just wish the Pencil came free with the iPad, as that would be a massive reason to go for this cheaper device – right now, you need to spend a lot more to just unlock one of its key features.
Who's it for?
Apple knows its tablets aren't going to become laggy and unusable soon, and as such it needs to create a tablet that anyone using an iPad Air or older will instantly want to try it out.
Those tablet owners will love the new iPad for the improved screen and the extra power under the hood, and – if they're willing to dig out the cash for the Apple Pencil – as a great digital sketchbook they want to get a bit more creative here and there.
Should I buy it?
Well, that depends entirely on whether you want a new iPad, or you really need one. And whether you're willing to pay the $329 (£319, AU$469) base price that it commands – because while that's reasonable for an iPad, it's still a lot of money.
It sounds obvious, but you'll need to know what you want the new iPad for before you can decide if it's for you.
If you're someone who's never owned an iPad before, or you're buying it for a relative who's always wanted a tablet, then you've come to the right place, and you should buy this one without question. You'll / they'll love it to pieces.
However, if you've got an iPad Air 2, iPad Pro 9.7 or last year's iPad, you already know that this isn't going to be something for you.
There's not enough of an upgrade to make it worth purchasing... it's more of a hygiene upgrade for Apple to keep its latest offering at the sharp end of the tablet game, and a chance to get more people using the Apple Pencil (and bring more money into its coffers).
Hopefully Pencil support will mean more app developers start coding their wares to make use of the digital stylus – as a raft of Pencil-enabled apps will make the new iPad a lot more attractive to those still unsure about a purchase.
In our eyes, the new iPad 9.7 might not be that much of an exciting upgrade, and we'd question how many people would get excited about the Pencil, but for anyone who's looking to enter the world of the tablet, or who just wants something that slips nicely into a bag for entertainment on the go, the new iPad is the perfect solution.
Not convinced? Take a look at these alternatives instead
iPad Mini 4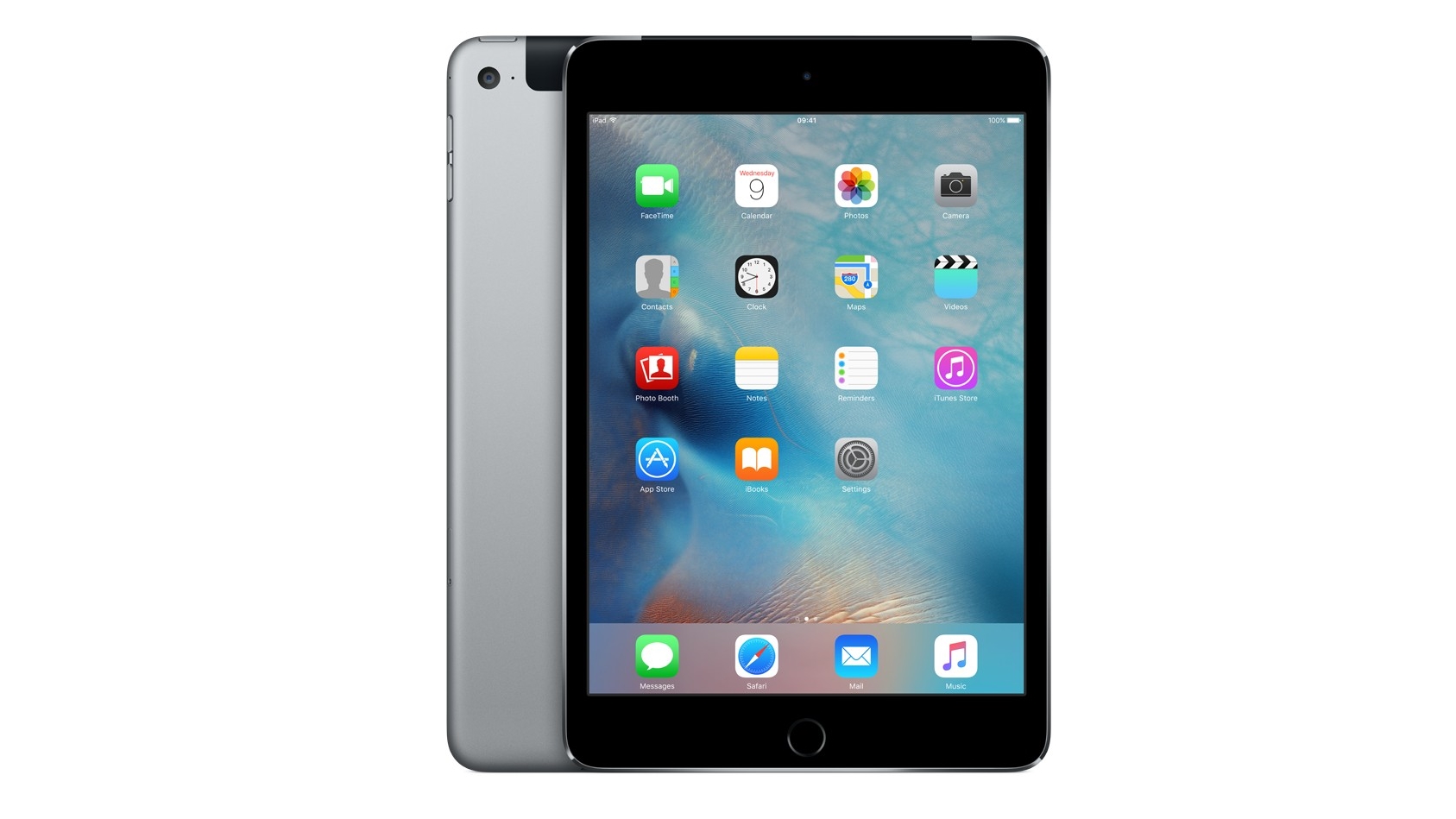 The little brother to the new iPad is older, but it's actually more expensive due to the fact that the diminutive tablet only comes in the 128GB flavor. It's also a lot less powerful and obviously smaller, but if you're okay with that it's still pretty impressive.
We'll always be fans of the smaller tablet, but it seems the form factor's days are numbered… this is probably the last teeny model we'll ever see from Apple.
iPad (2017)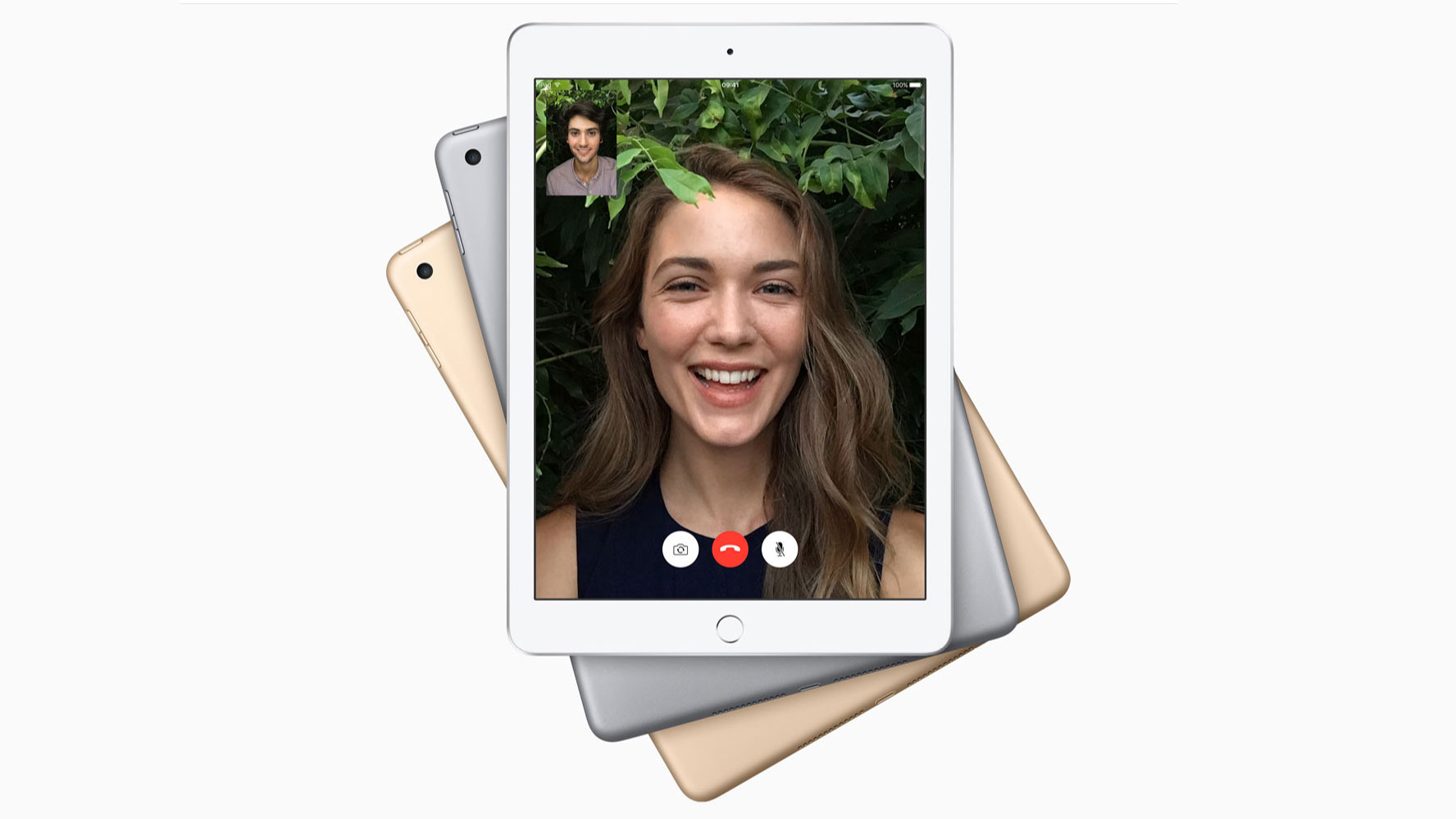 If you can still find the older iPad from 2017, then it's worth checking out. But there are few caveats here: you might not be able to buy it for much longer, and it doesn't appear that the price has dropped hugely.
It's a good option if remaining stock is sold off in any forthcoming sales – but the new, improved iPad is a good jump in functionality, and a better upgrade.
iPad Pro 10.5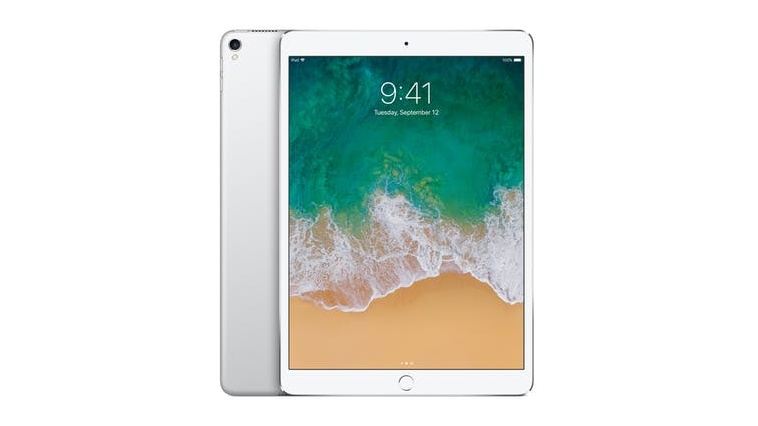 The iPad Pro is obviously better in a number of ways than the cheaper iPad: it has a much, much better screen, a Smart Connector for a keyboard, and more power than pretty much any other tablet around (depending on your metric).
However, both tablets are compatible with the Apple Pencil, so if that's all you care about then the newer, cheaper tablet and a Bluetooth keyboard will do you just fine.
Samsung Galaxy Tab S4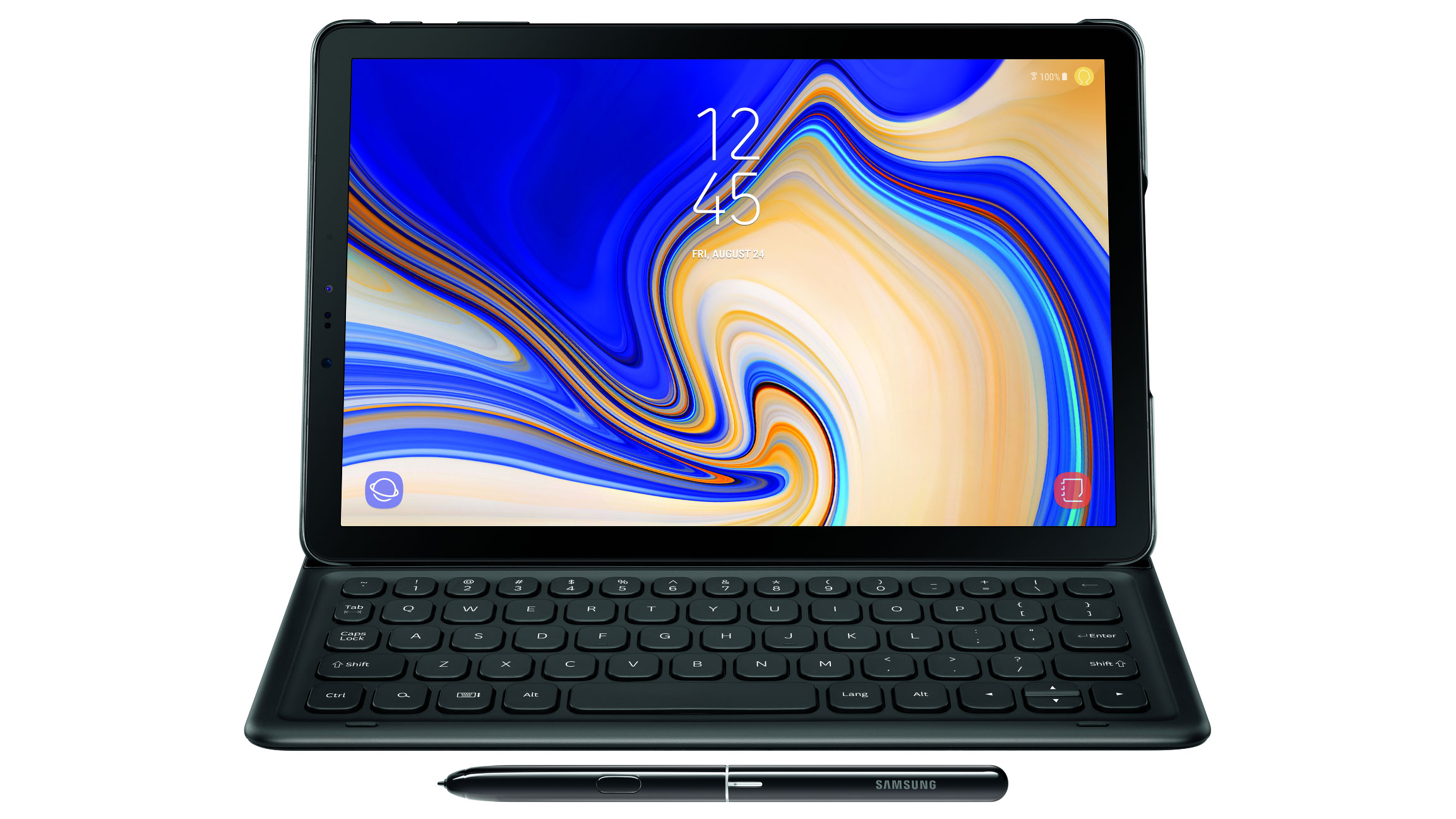 Let's say you're just after a tablet – any tablet – and you're not wedded to the iPad. The Galaxy Tab S4 has a great HDR screen, a decent amount of power, and isn't that much more expensive… it's the best Android tablet out there, and has some useful accessories too if you want to do more.