The Huawei P50 could finally almost be here, with a later launch than we were expecting. The most likely date looks to be June 2 - which is very soon.
The phone could be worth getting excited about too, as there's talk of a massive camera sensor, a whole new operating system, and all-round flagship specs.
Below, you'll find everything we've heard about the Huawei P50 so far, including information on the likely release date and price. Then further down you'll find our wish list for the range - which is likely to also include a Huawei P50 Pro and a Huawei P50 Pro Plus.
We're wishing for a lot here - the Huawei P40 and its siblings (the Huawei P40 Pro and Huawei P40 Pro Plus) were in some ways among the best phones of 2020 – they had superb cameras, plenty of power, and excellent battery lives. But they're all significantly held back when it comes to software, so we're hoping for a change on the P50.
We'll also be adding to this article as more rumors roll in, so make sure to check back often.
Latest news
We've heard the Huawei P50 might be a 4G-only phone, or at least one model of it might not have 5G connectivity.
Cut to the chase
What is it? The successor to the flagship Huawei P40
When is it out? Probably June 2
What will it cost? Likely upwards of £699 / AU$1,099 (around $900)
Huawei P50 release date and price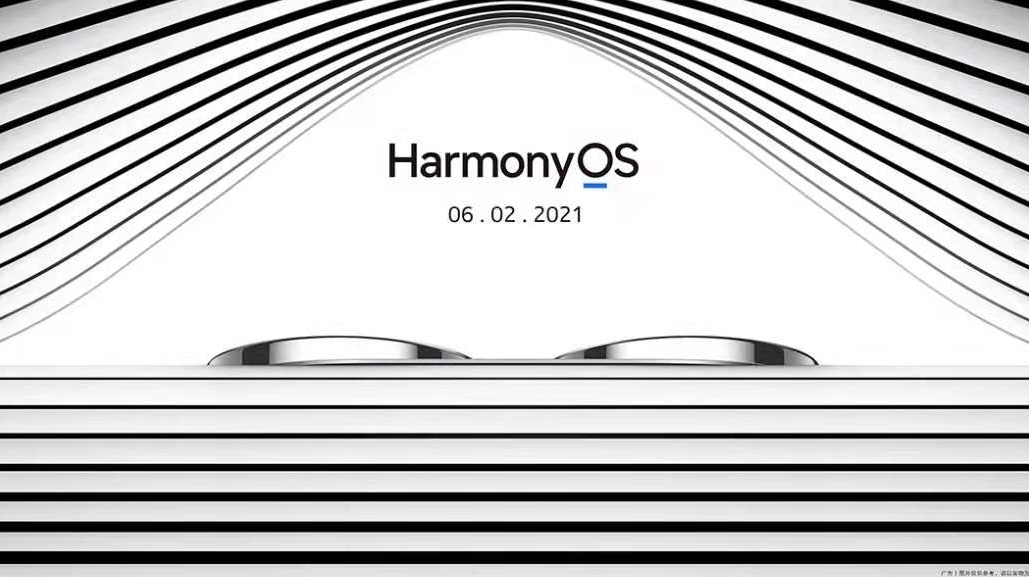 We thought the Huawei P50 would land at an event on June 2, as a teaser image showing what looks to be the phone's camera block includes that date, but that turned out to be totally wrong. So for now, we don't know when we'll see the device.
Previously, we'd heard that the Huawei P50 range would arrive in the first half of 2021. That's turned out to be completely wrong, and since most leaks concurred, we're left in the dark.
In any case, we'd expect the phones to ship within two weeks of their announcement date, if not sooner, based on past form.
As for the price, that's unknown at the time of writing, but the Huawei P40 launched for £699 / AU$1,099 (around $900), so the Huawei P50's price might be similar.
Of course, that's just the base model. The Huawei P40 Pro cost £899 / AU$1,599 (around $1,100) and the P40 Pro Plus was £1,299 (roughly $1,570 / AU$2,500), so expect prices to rise steeply for the Huawei P50 Pro and Huawei P50 Pro Plus. And as with the P40 range, these phones almost certainly won't land in the US.
Design and display
Huawei has teased the Huawei P50 with some official images showing part of the back of the phone. You can see one of these below (and others further down in the camera section, as the camera is the definite focus here).
The camera block takes up a lot of the top left corner of the rear, and it includes two large circles housing the lenses.
Beyond that, the back and screen both look to be slightly curved, the device looks slim, and there's a presumably metal frame and glass back. The gold color below is also presumably one of the shades that the Huawei P50 (or at least one of the models) will be offered in.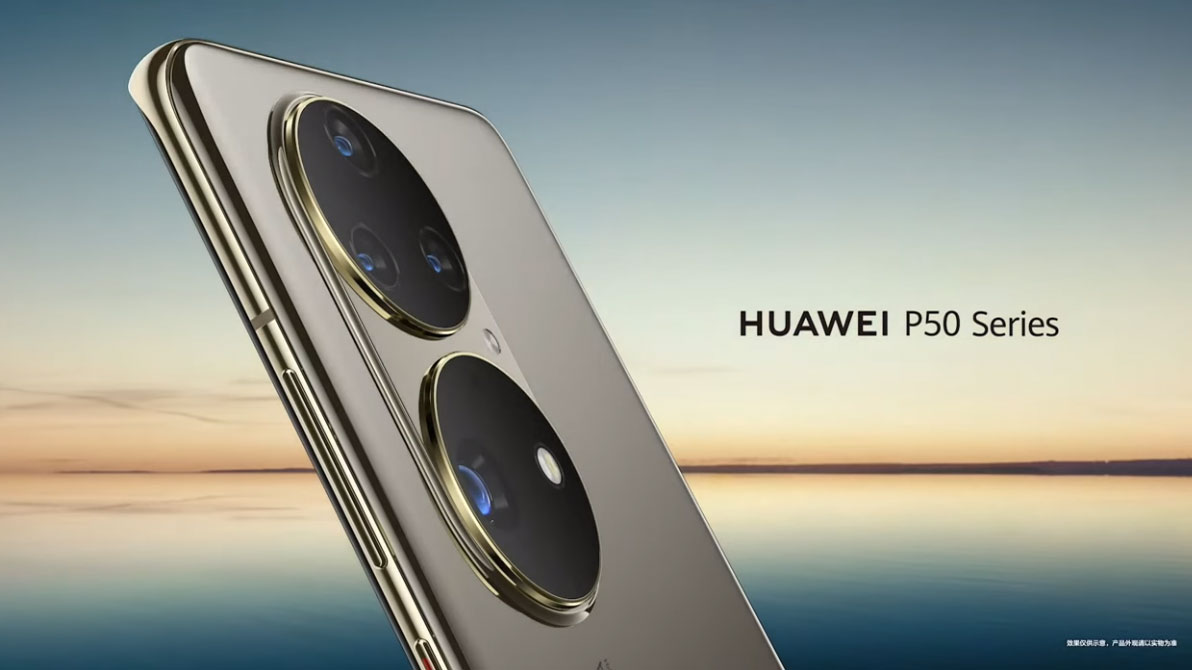 That image probably isn't of the Huawei P50 itself though, as based on rumors we're only expecting the Huawei P50 Pro Plus to have a quad-lens camera, so that's probably what we're looking at here.
Elsewhere, we've also had a close look at the likely design of the Huawei P50 thanks to leaked photos of a dummy unit, which you can see below.
This isn't the actual phone, but it's a model - likely used by a case maker or other company - designed to represent the phone, and the details may well be accurate.
Image 1 of 3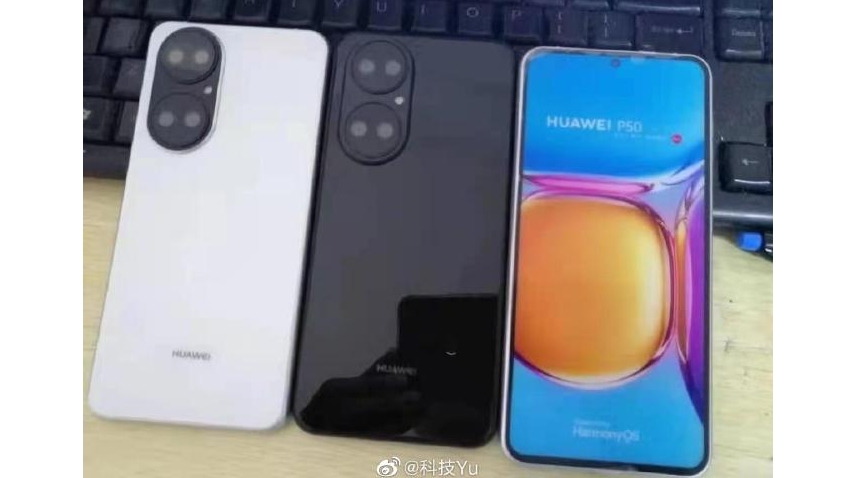 Image 2 of 3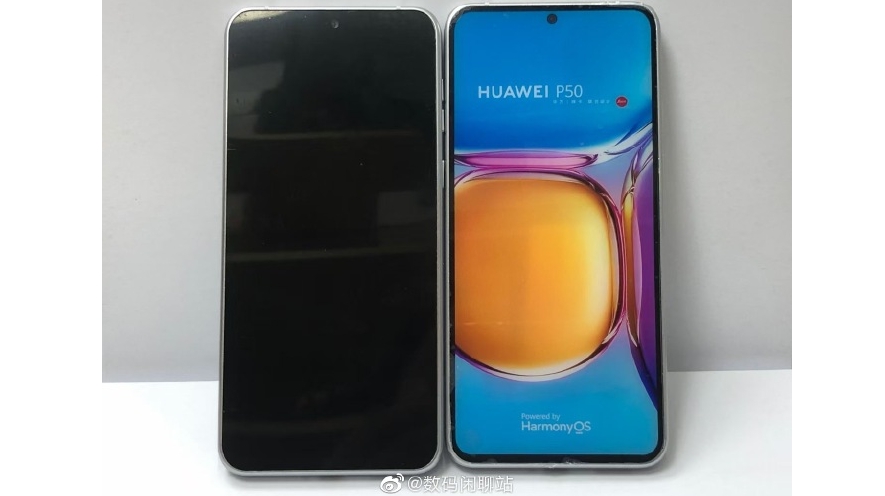 Image 3 of 3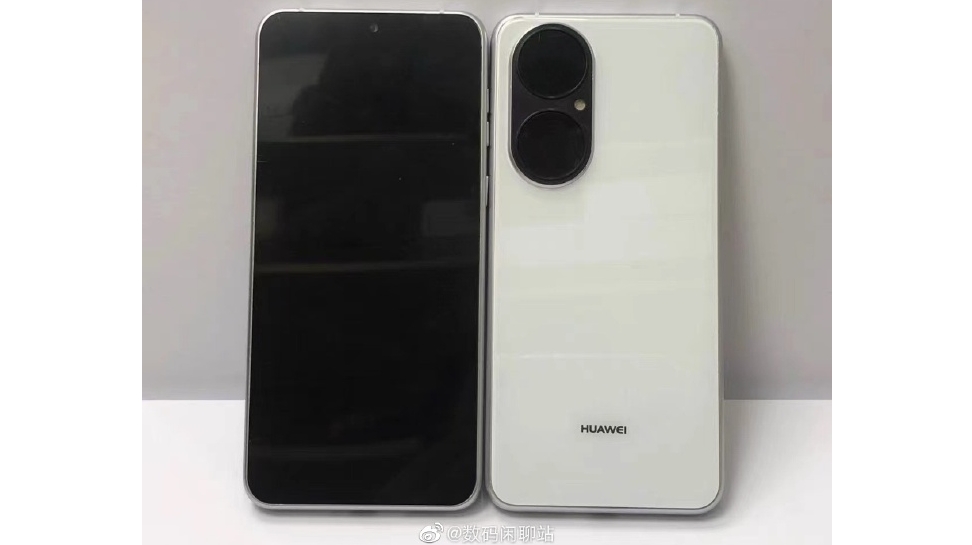 You can see a camera block with two big circles, each housing two lenses, while the front has a flat screen and a punch-hole selfie camera.
We've also seen renders of both the Huawei P50 and the Huawei P50 Pro, courtesy of Steve Hemmerstoffer (a leaker with a good track record).
The images, some of which you can see below, match the dummy unit above, showing a huge camera block on both phones, with what looks to be two enormous lenses - though we know now that they house more than that.
And today comes your very first look at the vanilla #HuaweiP50! You still ain't ready...😂 #VoiceCommunity #[email protected]⭕️exclusive 👉🏻 https://t.co/50Tski7X76 pic.twitter.com/nAn80zzZHwMarch 12, 2021
Additionally, both phones apparently have a glass back and a metal frame, but the frame is seemingly curvier on the P50 Pro. The Huawei P50 Pro is also shown with smaller bezels and a 6.6-inch curved screen, while the standard Huawei P50 has a 6.3-inch flat display.
The same source also shared dimensions, with the Huawei P50 apparently being 156.7 x 74 x 8.3mm (or 10.6mm at the rear camera bump), and the Huawei P50 Pro said to be 159 x 73 x 8.6mm (or 10.3mm at the rear camera bump). Both phones also apparently have an in-screen fingerprint scanner.
And the usual 360° spinning look at the #HuaweiP50Pro! #VoiceCommunity #[email protected]⭕️exclusive 👉🏻 https://t.co/UxpKYHZZBQ pic.twitter.com/k8VVH450o8March 11, 2021
Prior to these images, we'd seen the render below, which supposedly shows the Huawei P50 Pro and comes from the same source.
It shows a curved screen, minimal bezel, and a single-lens punch-hole camera in the top center. You can also see power and volume buttons on the right edge.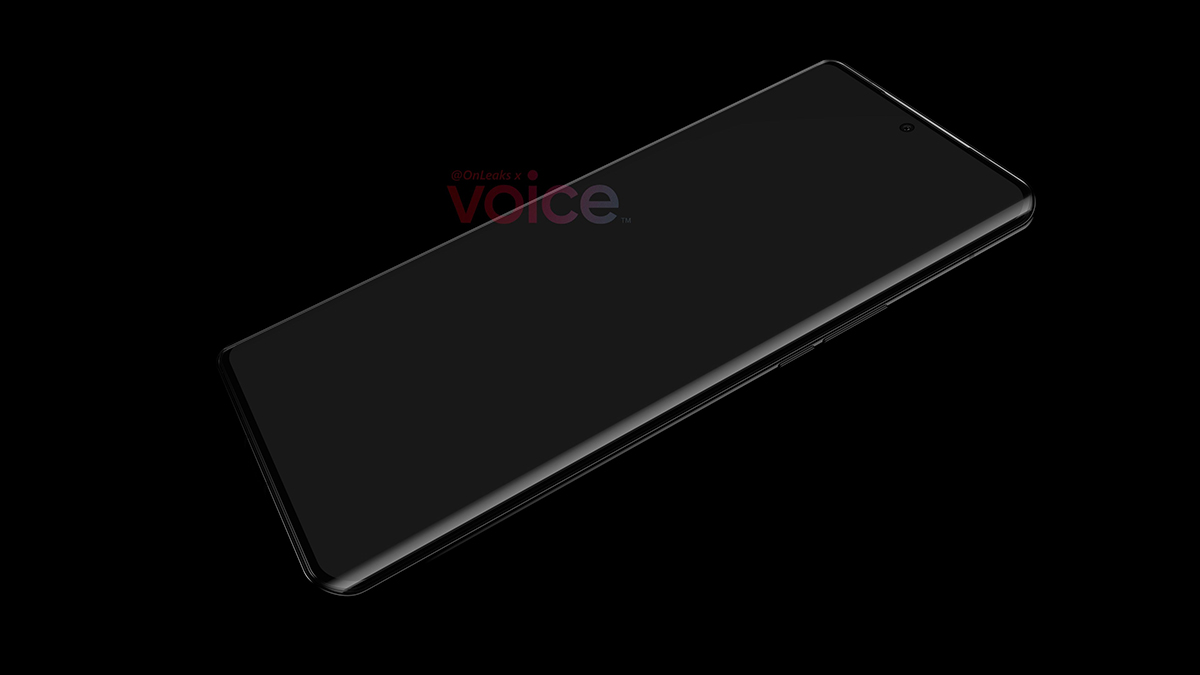 Elsewhere, a contributor to SlashLeaks has shared photos supposedly showing the standard Huawei P50. They show a single-lens punch-hole camera in the top left corner of the screen, and what looks to be a quad-lens camera in a large rectangular block on the back.
However, these don't line up with the images above, plus the photos are grainy and low quality, and at the time of writing have a 'trust score' of just 22% from users of the site, so we wouldn't count on these ones being accurate.
We've also heard that the Huawei P50 range could have a new design, which based on leaks it does - though mostly in terms of the cameras.
Camera and battery
Huawei itself has revealed some details of the cameras on the Huawei P50 range, having shared the images below in a teaser video.
These show a quad-lens camera setup with Leica branding. Given the number of lenses this is probably the Huawei P50 Pro Plus, as a leak (below) suggests that will be the only model with four rear lenses.
Text next to the camera block also suggests that the apertures will vary from f/1.8 (probably on the ultra-wide) to f/3.4 (likely on the telephoto), with focal lengths ranging from 18mm to 125mm. That's the same as you'll find on the P40 Pro, which has a 5x optical zoom. It also lists an aspherical lens, which usually helps reduce aberrations.
Image 1 of 2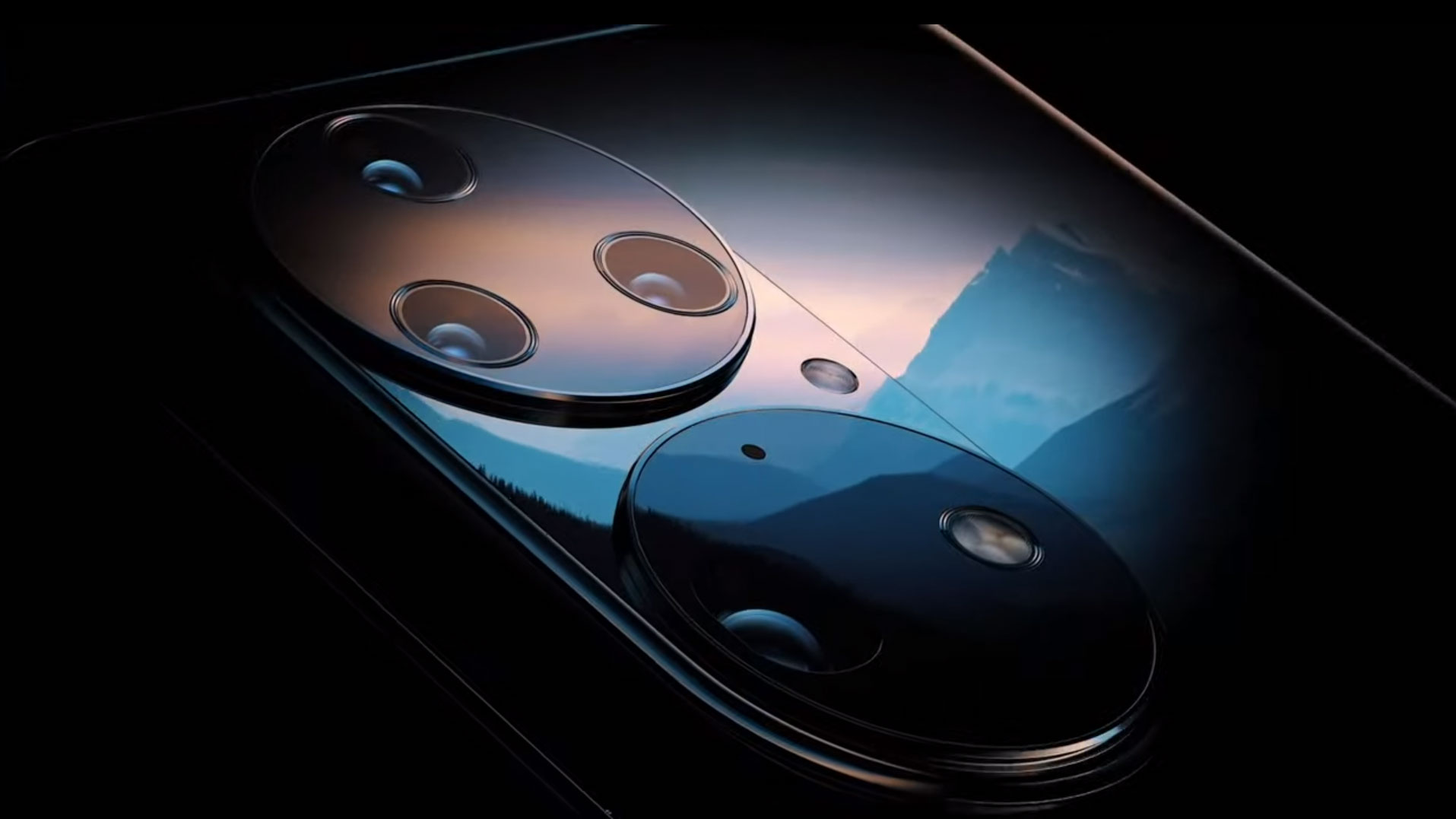 Image 2 of 2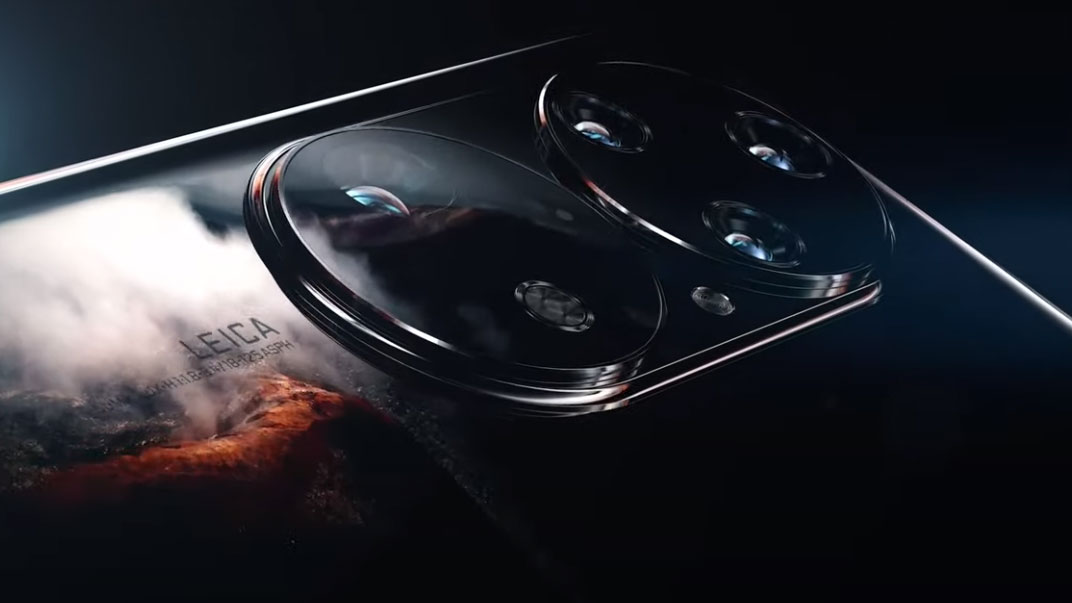 Beyond that, our main information on the Huawei P50's camera currently comes from just one source – a Twitter leaker who goes by Rodent950.
They claim that the standard Huawei P50 will have a standard, ultra-wide and telephoto setup, while the Huawei P50 Pro will replace the telephoto with a periscope camera (likely allowing for greater zoom). The Huawei P50 Pro Plus will apparently have a standard, ultra-wide, telephoto, and periscope camera, as well as a time-of-flight sensor for judging depth.
Perhaps more interestingly, this source also claims that a Sony sensor dubbed the IMX800 is destined for inclusion in the range. This is apparently a 1-inch sensor, making it the largest yet in a smartphone, which in turn should allow for higher quality images and potentially better low light photography.
Main + ultra wide + teleMain + Ultra wide + periscopeMain + Ultra wide + tele + periscope + ToF https://t.co/5IWs05O3p6February 24, 2021
The images further up certainly suggest big cameras on the Huawei P50 range, which supports the claim of a large sensor size, and it's a suggestion that we've now heard more than once.
Indeed, Rodent950 has since come back with what looks to be an official image of the camera block on one of the Huawei P50 models, which you can see below. It includes three cameras in the top circle and one in the bottom one, so based on previous leaks it's likely the Huawei P50 Pro Plus.
Notably this looks identical to the layout in official images that Huawei has now shared.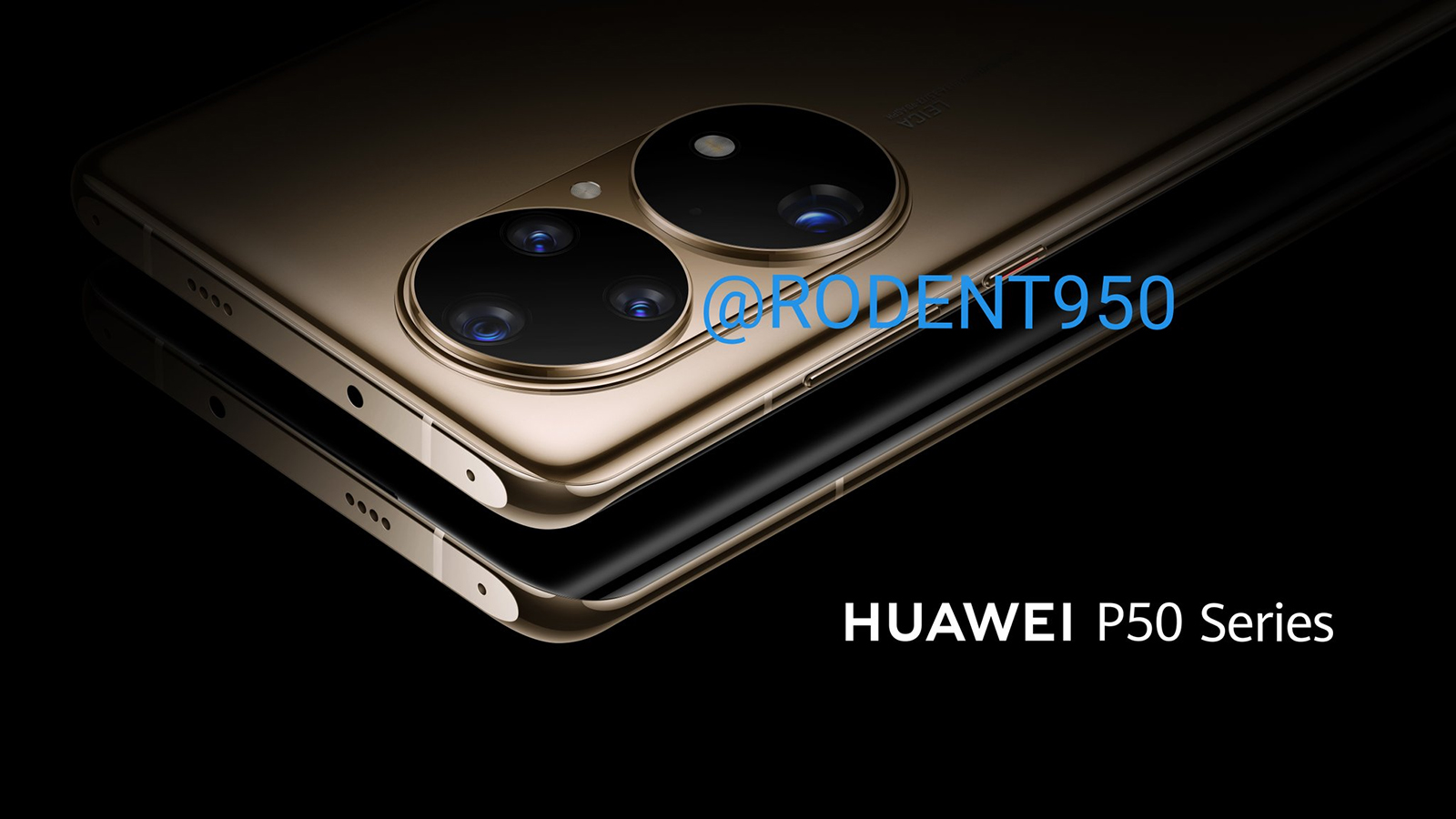 Specs and features
At the time of writing, we haven't heard much about the Huawei P50's specs, but based on past form it's probably going to use the same chipset as the Huawei Mate 40, specifically the Kirin 9000.
This is the company's first 5nm chipset, a move which has lead to an improvement in performance, as you'd expect.
We've specifically heard that the Huawei P50 will use this chipset, but previously we'd also heard from Huawei that due to the ongoing Huawei ban the company would stop using Kirin chipsets, as it would no longer be able to source components for them after 2020.
That did leave us a little confused as to whether the Kirin 9000 would make it to the P50 or not, but fresh reports suggest that Huawei actually stockpiled enough of the chips for its next phone before production was shut down due to restrictions imposed by the US.
Another source has also now pointed to that chipset – though only for the Huawei P50 Pro and Huawei P50 Pro Plus. They claim the standard Huawei P50 will use the lesser Kirin 9000E chipset, and will fill the role of a 'Lite' model.
This source also mentions a "new ultra-sensing camera system", but it's not clear what exactly they mean by that.
A leak suggests that there will be a Huawei P50 that's only 4G compatible. Whether this means there will be no 5G model, or that there will simply be a 4G spin-off alongside a 5G model, remains to be seen.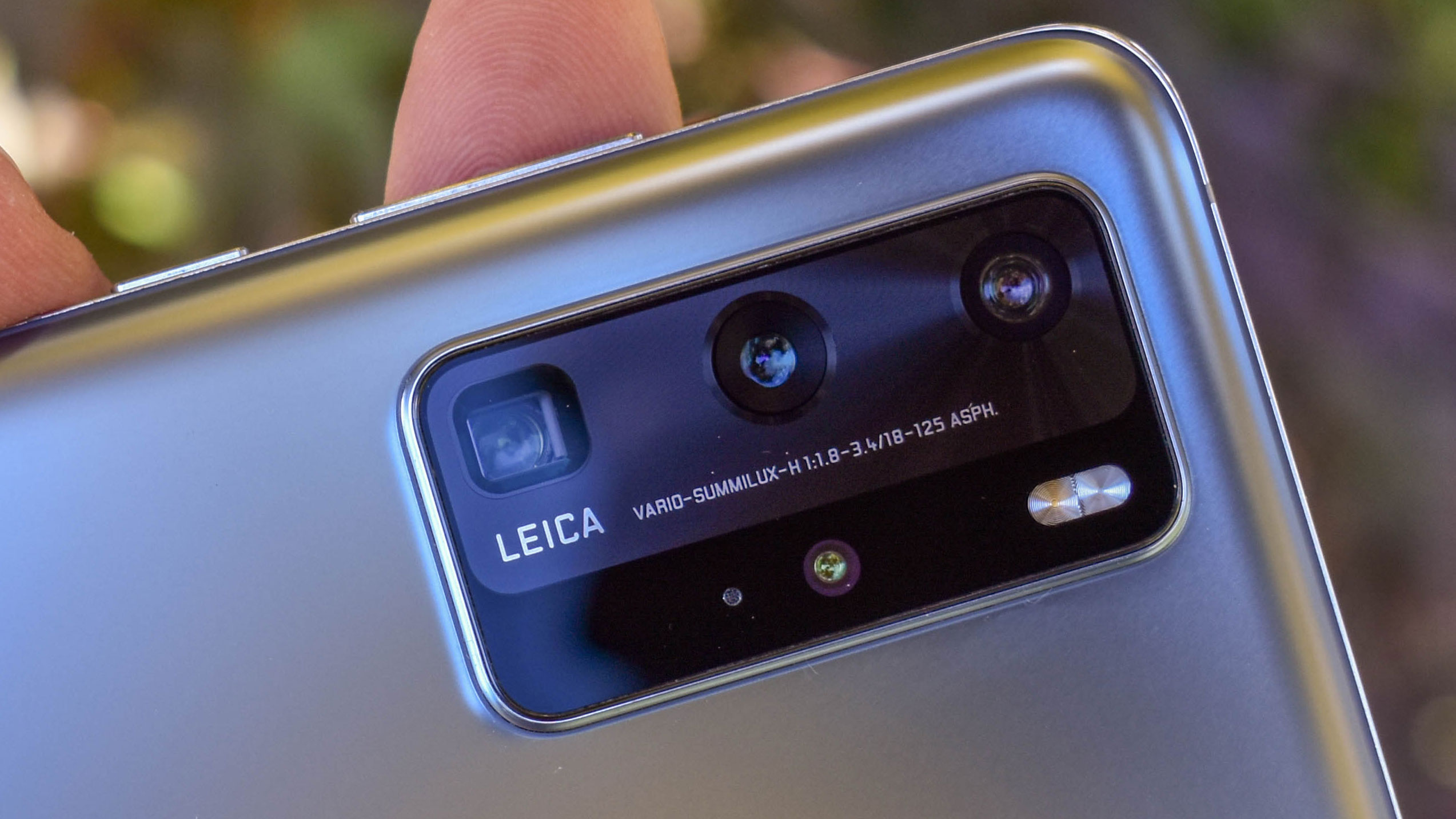 Beyond that, we can also say that unless things change in Huawei's relationship with the US, the Huawei P50 won't have access to Google apps and services.
It will likely still run Android, much like other recent Huawei phones – which have the core operating system but have to rely on third-party app stores. However, there's a chance that Huawei could instead equip the P50 range with its own Harmony OS.
According to Sina (a major Chinese news site) the Huawei P50 range will run Harmony OS, and that's a claim that's since been made again, this time on Weibo. But even if this is accurate, it's possible that it will only do so in some parts of the world, with other regions still getting Android.
What we want to see
We don't have much confirmed information about the Huawei P50, yet, but we do know what we want from it. The following things top our list.
1. Google Mobile Services
However good Huawei's hardware is, its software is always likely to be lacking unless, or until, it regains access to Google Mobile Services (and therefore the Google Play Store and Google's apps). This is out of Huawei's hands, and we're not optimistic that it will happen in time for the Huawei P50's launch, but it's our biggest hope for the phone.
And if that's not realistic, then we'd at least like to see some big improvements to Huawei's alternative app store. Currently it's severely lacking compared to Google Play, and is even missing a number of big name apps, so we'd like to see Huawei make a real push to get more developers on board.
2. A 120Hz refresh rate on all models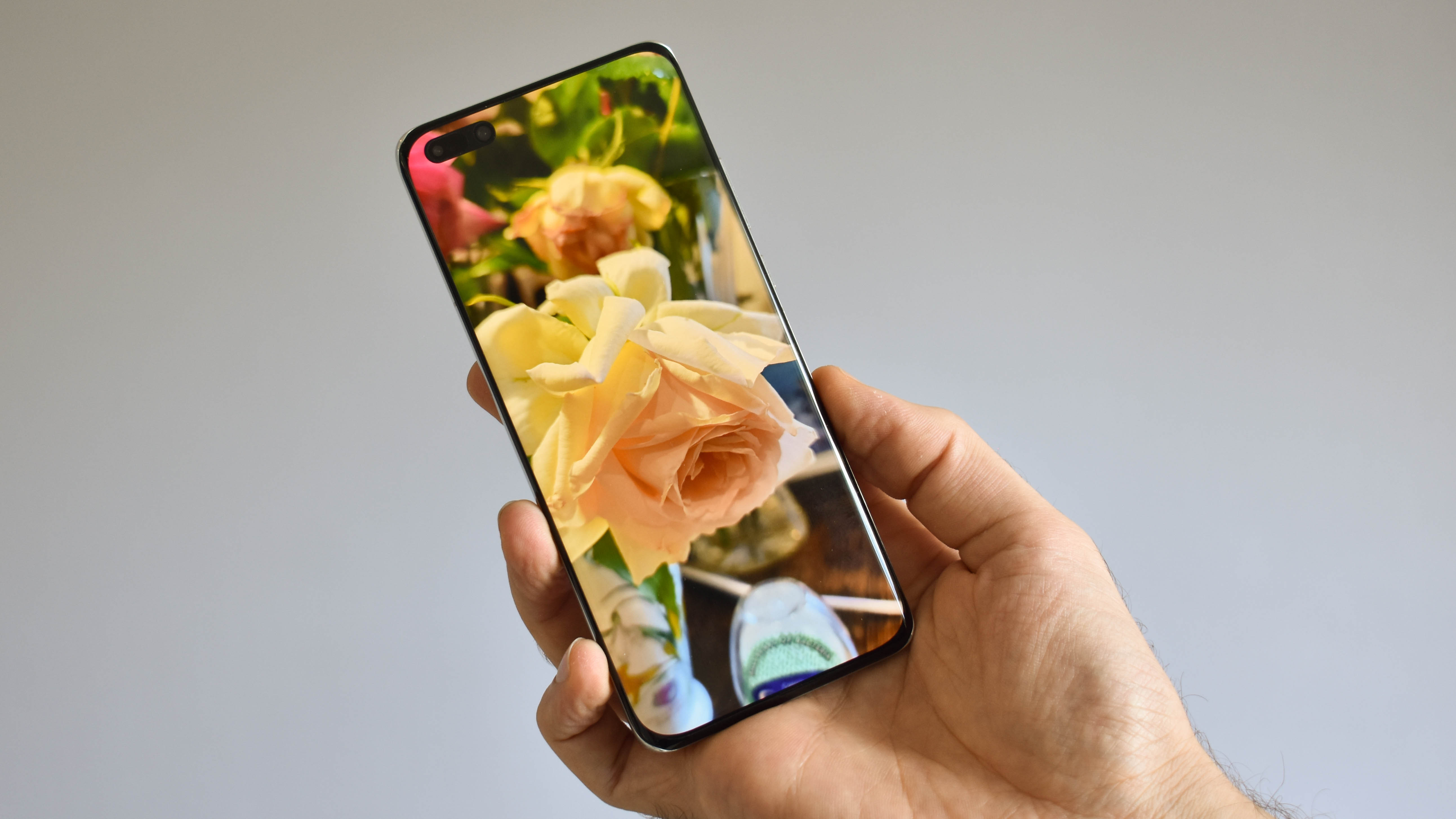 While some phones – such as the OnePlus 8 Pro and Samsung Galaxy S20 – have 120Hz refresh rates, the most any handset in the Huawei P40 range manages is 90Hz, and the base P40 has just a 60Hz refresh rate, which feels distinctly lacking for a high-end handset.
So, for the Huawei P50 range, we want the company to push the refresh rate up to at least 120Hz, and we want to see that offered across the lineup. If it can manage an even higher refresh rate, then all the better.
3. A sharper screen
The Huawei P40 has just a FHD+ 1080 x 2340 screen, and while the Huawei P40 Pro and Pro Plus better it with 1200 x 2640 screens, that's still not hitting the QHD+ level found on phones like the 1440 x 3200 Samsung Galaxy S20.
Given that these are high-end and in some case top-end handsets, we'd expect a competitive resolution, so we'd like to see that improved for the Huawei P50 range.
There's no need to go overboard – at a certain point, extra pixels won't do much unless your eyes are pressed up against the screen, but matching Samsung here would be a good start. And given that even the basic Galaxy S20 has a high resolution, we'd like even the basic P50 to do so as well.
4. Proper water resistance on the base P50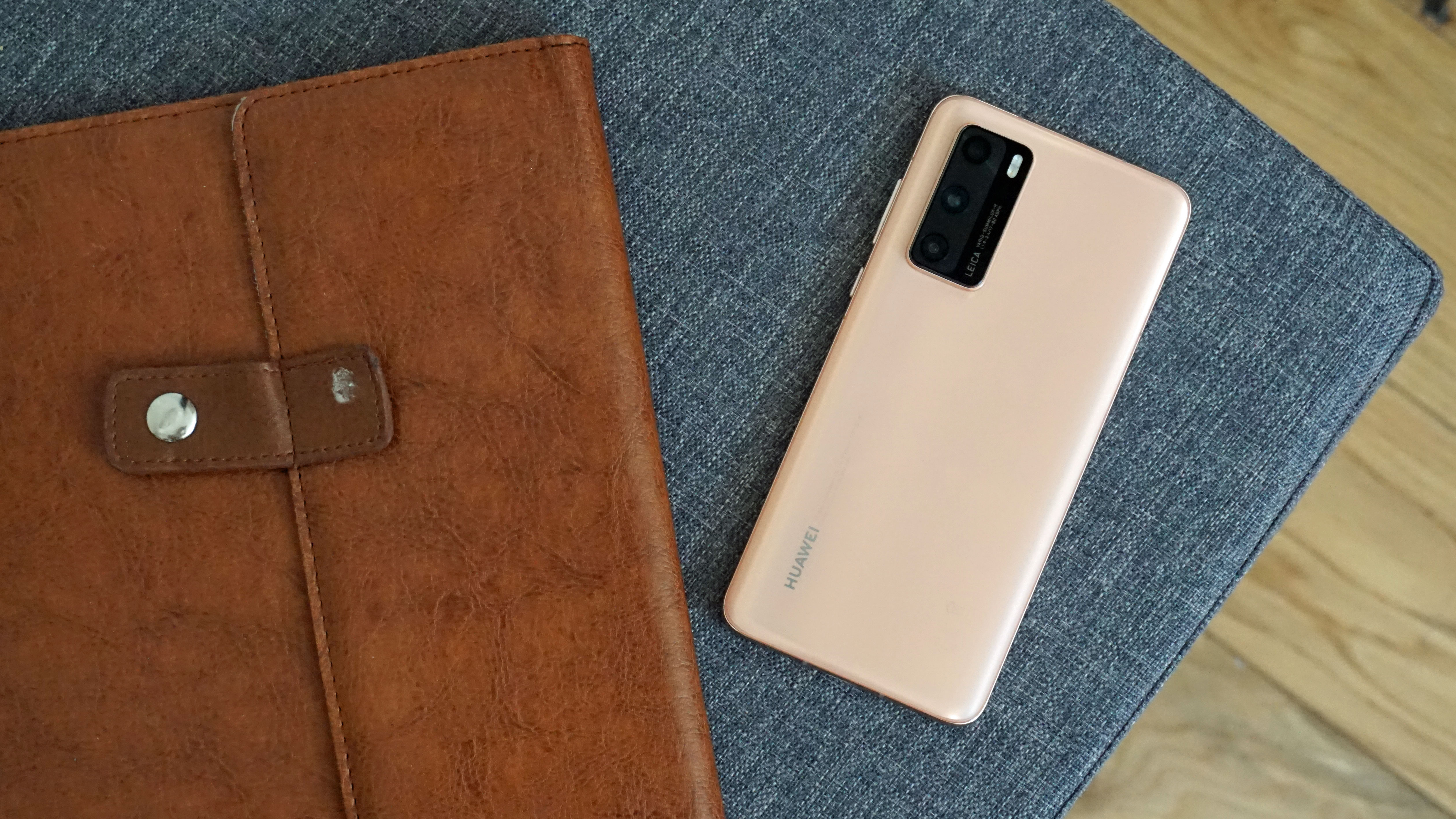 With the P40 range, Huawei has limited decent water resistance to the P40 Pro and Pro Plus. They're both IP68 certified, which is in line with the likes of the iPhone 11 and Samsung Galaxy Note 20 Ultra, and means they can withstand submersion in water. The standard Huawei P40, though, only has an IP53 rating, which means it should be able to survive a splash, but not much more.
For the Huawei P50 range we want IP68 certification offered across the range, and if Huawei wants its pricier models to stand out, then how about even better water resistance for them? There aren't many phones out there that you can safely take diving, for instance, so maybe the Huawei P50 Pro could stand out in that way.
5. Wireless charging on all models
Wireless charging is becoming ever more common, but while it's offered by the Huawei P40 Pro and Huawei P40 Pro Plus, you won't find it on the standard Huawei P40.
So, with it becoming more common among high-end handsets, we'd like the standard Huawei P50 to offer it, as it will surely seem a major omission if it's not present by the time that phone launches.