Avowed, currently being developed by Obsidian Entertainment, is shaping up to be one of the most highly-anticipated Xbox exclusive titles yet.
From the developer behind The Outer Worlds and Fallout: New Vegas, Avowed is a first-person medieval fantasy RPG set in Eora, the world of the Pillars of Eternity games. Thanks to its visuals, Avowed is drawing comparisons to the Elder Scrolls franchise, which is to be expected since we don't know all that much about it yet.
Now that the Xbox Series X and Xbox Series S have been released, we're hoping that 2021 will bring some more news about this platform exclusive, especially as developer Obsidian has recently said, "we are looking forward to showing off what we have been working on soon."
Here's everything we know so far about Avowed, including its first trailer, what platforms it's coming to, and when we expect it to release.
Cut to the chase
What is it? A new first-person fantasy RPG from Obsidian Entertainment
When can I play it? There's no release date just yet, be prepared to wait a while
What can I play it on? It's an Xbox exclusive, so Xbox consoles and PC
Avowed trailer: see the game announcement here
The first Avowed trailer sets the scene clearly, with medieval battlements, flaming arrows, and plenty of war-torn landscape beset with skeleton warriors. We get a brief glimpse of the player viewpoint at the end, showing off a similar first-person outlook and the ability to wield a sword in one hand and cast rune-based spells in the other. So far, so Skyrim.
Avowed on Xbox Series X release date
There's no Avowed release date as of yet, so we're not expecting to see Avowed until late 2021 at the very earliest. 2022 or later seems more likely at the moment, especially since Avowed didn't make an appearance in this Xbox Wire list of 2021 Xbox exclusives to look out for.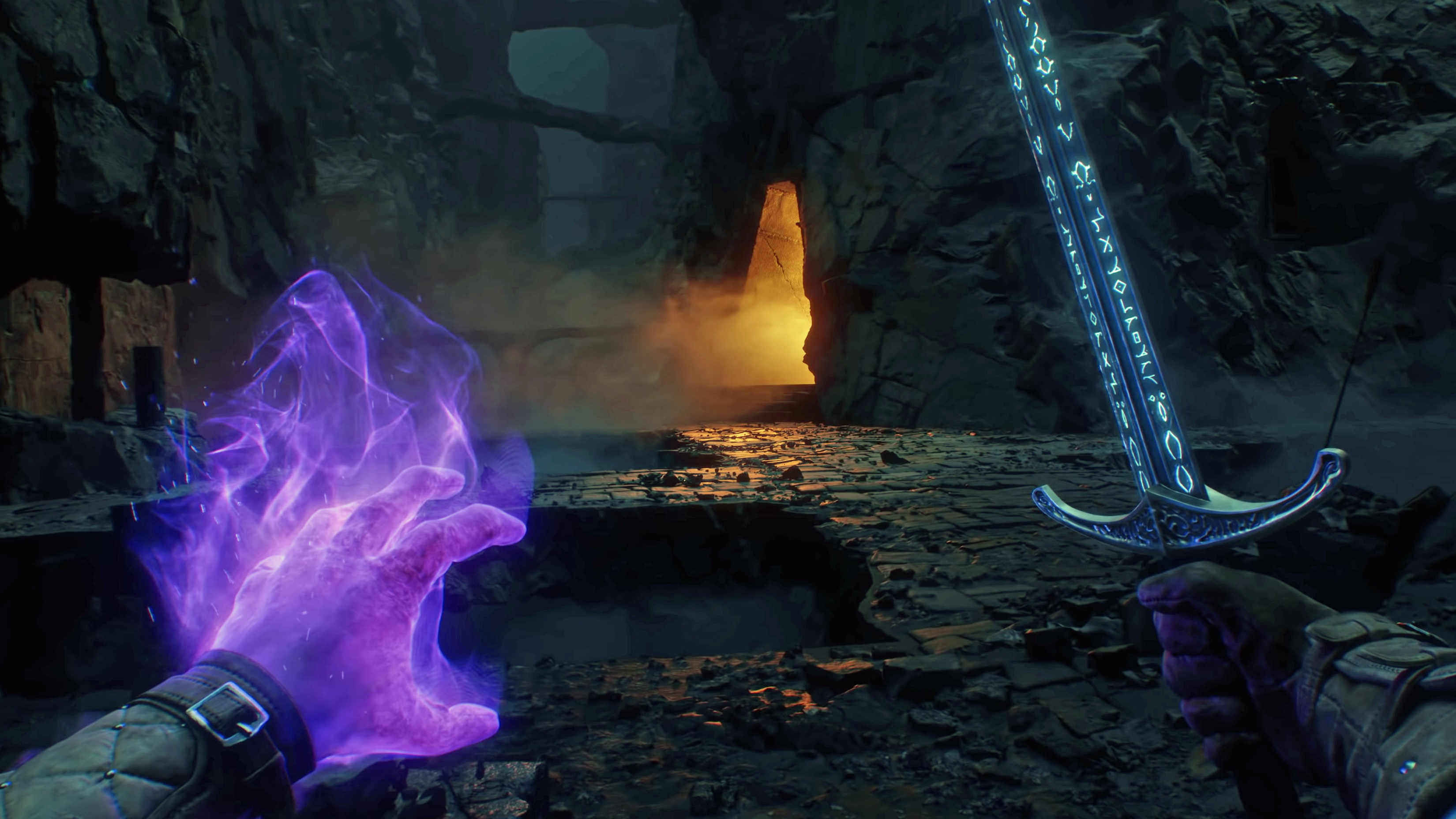 Avowed platforms: Xbox, PC, Game Pass
Avowed will be an Xbox console exclusive. That means it will likely release on Windows 10 PCs and Xbox Series X/S. It will also be coming to Xbox Game Pass, as with all first-party Microsoft games.
Now that Microsoft has acquired Obsidian, we shouldn't expect to see the game come to PS5, even though The Outer Worlds landed on both PlayStation and Xbox platforms.
Avowed news and rumors
Absent from E3 but more coming "soon"
Avowed was absent from Microsoft and Bethesda's E3 2021 joint showcase, making it one of many highly anticipated titles that we didn't see during this year's E3.
However, Obsidian hasn't remained silent on the matter and in an Xbox Wire post the developer took the opportunity to explain that "the team is hard at work making something we're sure fans of our games and the Pillars of Eternity universe are going to love." So, while Obsidian isn't ready to show off Avowed just yet, it said "we are looking forward to showing off what we have been working on soon."
Not on the list
Avowed still doesn't have an official release date or release window but a 2021 launch is looking less likely after a recent post on Xbox Wire. Published in January 2021, the post lists the games that are coming exclusively to Xbox in 2021.
Given Avowed is an Xbox exclusive and it doesn't appear on this list, it does make it seem unlikely that the game is coming anytime soon. That said, the list is fairly limited and we imagine Xbox still has some unannounced dates up its sleeve. We'll just have to be patient until something official is announced.
Insider leaks
Avowed is still pretty much a mystery, with Obsidian and Microsoft keeping their cards close to their chests as far as details are concerned. However, that hasn't stopped those who claim to be Microsoft Insiders from leaking information. A user called Sponger took to the Resetera forums shortly after Avowed's announcement to reveal what they know about Avowed's gameplay features, with another notable leaker, Klobrille, seeming to back them up.
Some of the most interesting features Sponger mentions include a "fully open world" that's "denser" and "more contrasted" than Skyrim's; advanced character creation; real-time weather systems; large-scale boss battles and creatures and wildlife that are based on Pillars of Eternity lore.
The most important thing they mention is a targeted release date of late 2022 or early 2023 which may be a while away but doesn't seem entirely unrealistic.
Since these features aren't from an official source, naturally they should be taken with a very large pinch of salt. The safest bet is to wait until Obsidian itself reveals more about the game and we're hoping we won't have to wait too long for that.
Yes, Avowed looks like Skyrim
It's testament to the influence and legacy of The Elder Scrolls franchise that Avowed's first-person fantasy epic can't but be compared to the likes of Skyrim.
But Obsidian is starting to make Bethesda competitors a staple of its output, after it released sci-fi RPG The Outer Worlds that seemed to many live a lively, galactic spin on Fallout – also shortly after Bethesda announced its own space RPG called Starfield.
Starfield is nowhere to be seen, but it's almost certainly a next-gen title. With Fallout 76 losing a lot of goodwill among past Bethesda fans, and Obsidian seemingly able to infuse an old RPG template with a lot of fun new ideas, Avowed could be a continuation of Obsidian's dominance over their former business partners (having developed Fallout: New Vegas back in 2010).
Either way, we're excited to see what Obsidian brings to the table, even if it cleaves close to Skyrim in its combination of spell-aided combat and epic open-world quests.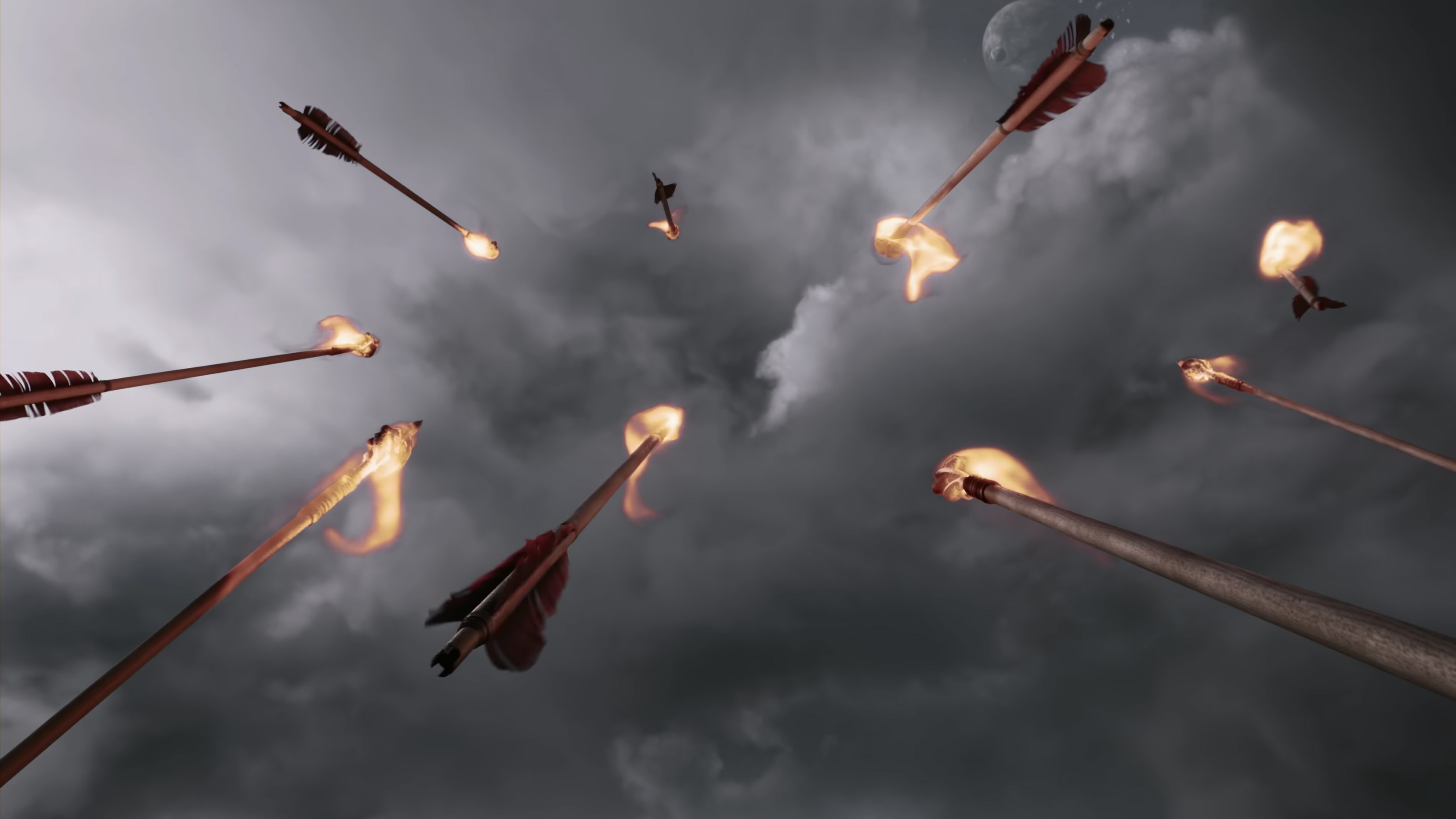 It's set in the world of Pillars of Eternity
The comparisons don't end at Skyrim for this medieval fantasy RPG, though. Avowed will actually be set in Eora, the same world used as setting in the Pillars of Eternity games – both developed by Obsidian.
Avowed will take a first-person perspective, of course, rather than POE's isometric perspective, so we imagine the game will feel quite different from its predecessors.
We expect fans of the POE games will be sure to recognize elements of the world. Pillars of Eternity largely focused on the nation of Dyrwood, though, so we could see Avowed explore a different nation, continent, or part of the world we haven't seen before.
What's also new here is that the POE games were very much PC-first experiences, even if both 2015's Pillars of Eternity and 2018's sequel Deadfire came to current-gen consoles a couple of years after their initial launch dates. Avowed being announced on an Xbox stream, for a launch across PC, Xbox, and Game Pass, confirms how different an experience this is going to be. Expect a very controller-friendly RPG.