In what can only be termed as a rerun of what we saw during the earlier pre-booking of the Sony PlayStation 5 in India, Flipkart is now apparently calling up customers that managed to book the console and asking them to cancel it in lieu of Rs 500 coupons.
According to a report by IGN India, Flipkart's customer support is calling users to have them cancel the orders. But Flipkart issued a statement which says otherwise, "Due to the localised lockdowns, there are some delays in logistics due to which some orders are yet to be delivered. We have proactively informed customers of the delay and are working towards having them delivered at the earliest. We have not asked any customers to cancel their orders."
Customers claim a different story
Soorya, a customer based in Chennai claims, "He [Flipkart customer care] told me to cancel and book another one, I said I do not want to cancel my order and hope things are fixed in a few days."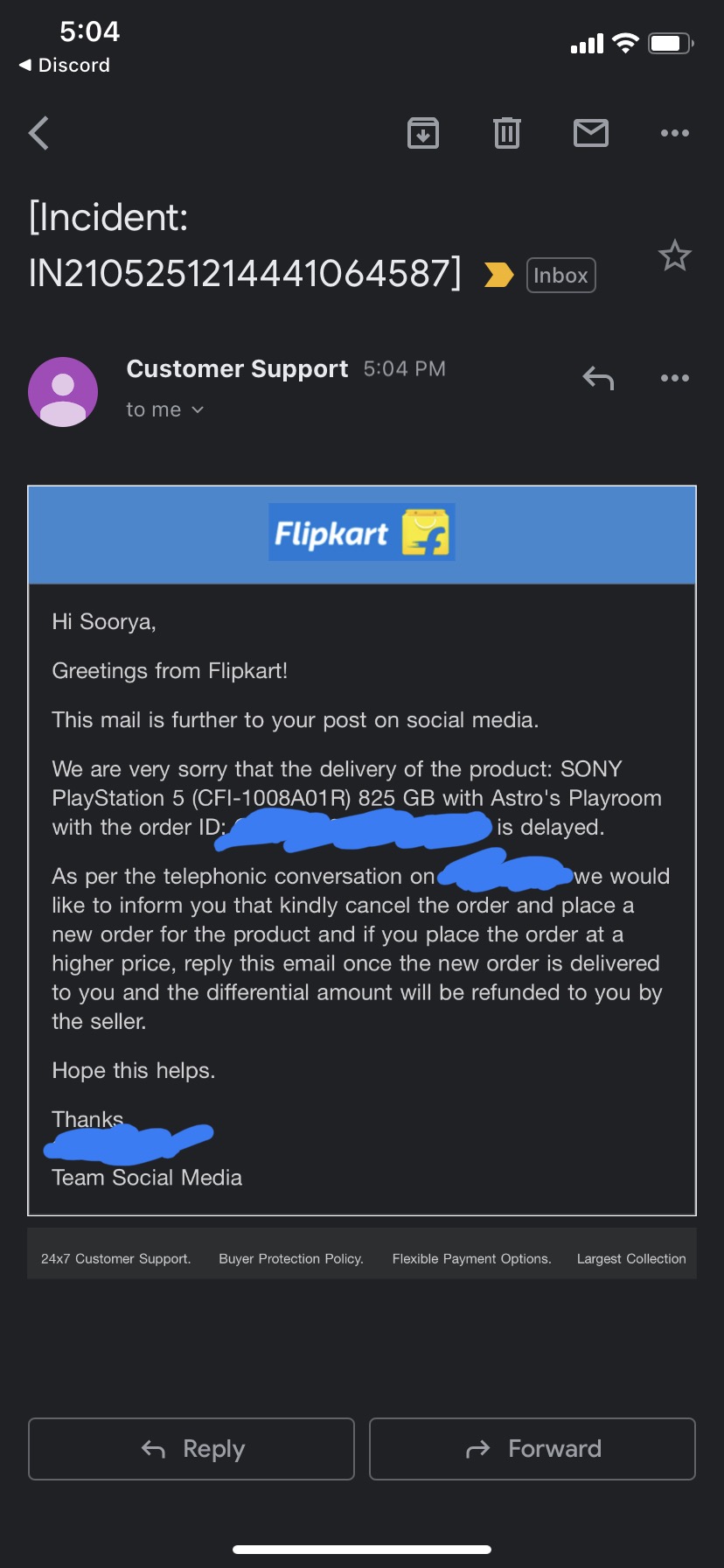 And this is not an isolated incident, Anmol Kishor, who is based in Sonipat claims that his order was cancelled as well. "I got a call from Flipkart saying that they can't fulfill my order so they are cancelling my order and gave me a 500rs coupon as a compensation," he says. "They just said we are unable to fulfill the order and told me to place the order again." IGN India claims that his version of events is accurate.
Besides this there are multiple people on social media that claim that Flipkart is actually doing this. Even people on this Discord Server seem to confirm this version of events.
This is reminiscent of the fiasco by Reliance Digital during the first round of ordering back in February when it cancelled orders on mass. And this time around Flipkart is on the wrong end of things.
Sony is set to put up the PS5 on restock again in month of June which would make it the first time the company has done a restock of a gaming console twice in one month. People would have to bide their time until then.