The iPhone 13 and its siblings are likely to be the most popular smartphones of 2021, though they might not launch under that name, with the iPhone 12S also being a possibility.
Names aside though we have an increasingly good idea of what to expect from the new iPhone 13, iPhone 13 mini, iPhone 13 Pro, and iPhone 13 Pro Max. Ever more leaks and rumors keep rolling in, revealing everything from the likely release date (September) to the probable design, specs and features.
These include things like upgraded cameras and a 120Hz refresh rate, plus a more powerful chipset, but with a design that's similar to the iPhone 12 range.
You'll find full details of all that and more below, and make sure to check back here regularly if you're interested in the iPhone 13, as we're keeping this article constantly updated with all the latest news and rumors.
Latest news
High-quality renders have shown off the apparently final design of the iPhone 13 Pro, but it doesn't look much different to the iPhone 12 Pro.
Cut to the chase
iPhone 13 release date and price
When will you be able to buy a new iPhone for yourself? We expect the iPhone 13 release date to be set for September 2021, but that may be subject to change given the Covid-19 pandemic.
For the last 10 years, Apple has consistently introduced its flagship phones at an event near the start of September and released the phones 10 days later. All that changed in 2020, due to the pandemic, and the phones were delayed beyond their usual window.
The iPhone 12 and iPhone 12 Pro were pushed back to October, and the other two devices – the iPhone 12 mini and iPhone 12 Pro Max – were released in November, reportedly due to a lack of parts for the manufacturing process.
We'd normally expect Apple to keep to that September window, but apparently the 2020 delay delay resulted in increased sales for the phones. That may mean Apple decides to keep to this new window.
Another analyst has since said similar, with the iPhone 13 range apparently going on sale in the third week of September - meaning an announcement earlier in the month. However, one or more models might not hit stores until October.
If we were betting on a date, we'd expect Apple to move its iPhone 13 release date back to September 2021, and indeed at least one well-respected Apple analyst agrees with us.
Before 2020, Apple has often announced its new iPhones on either the first or second Tuesday of September. If that happens again in 2021, we'd expect them to be revealed on September 7 or September 14.
September 7 seems early in the month for Apple to reveal them, but the company did use that date in 2016 to reveal the iPhone 7 and iPhone 7 Plus. We'd then expect the iPhone 13 release date to be 10 days later, so either September 17 or September 24.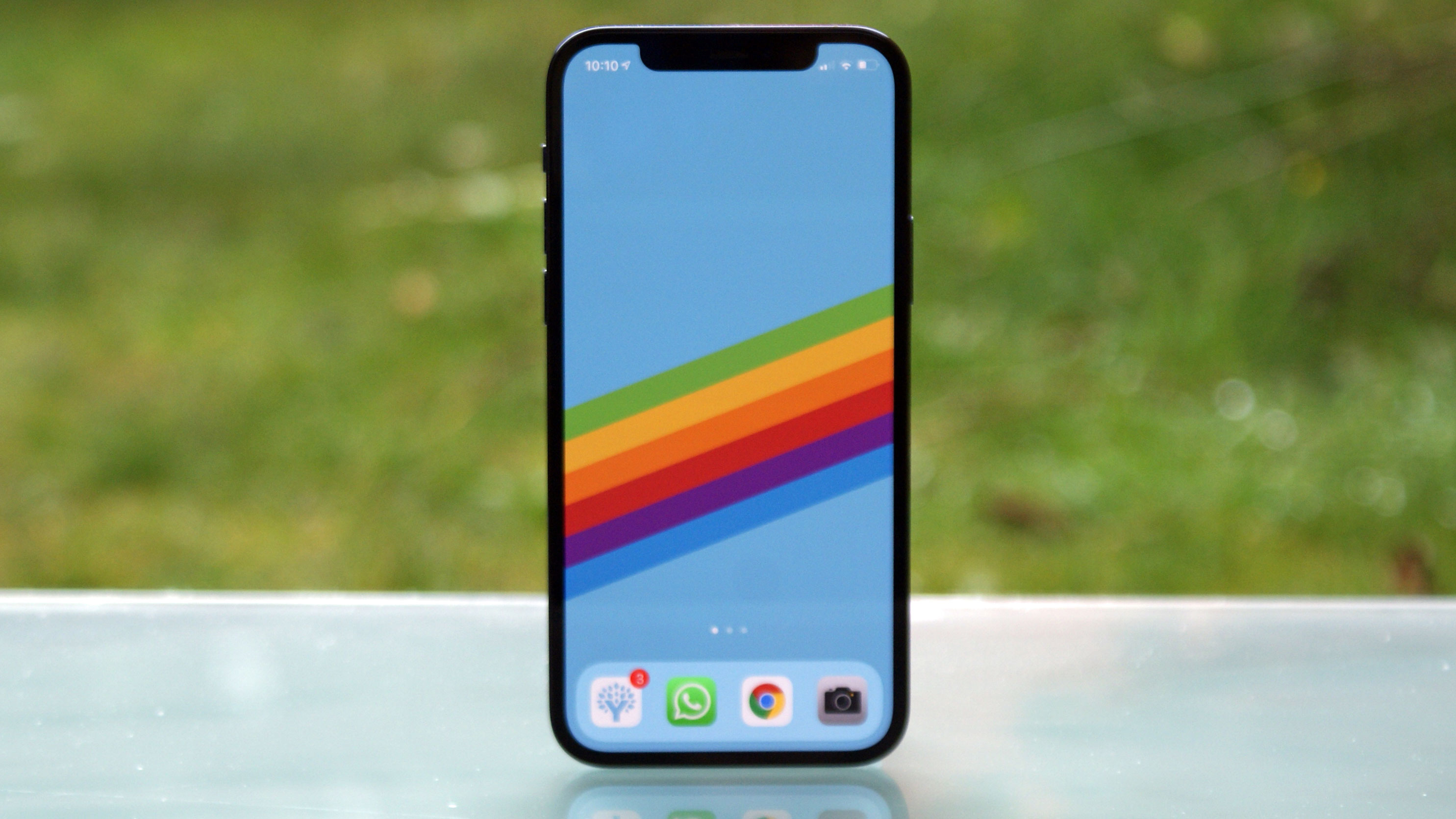 The iPhone 13 range is seemingly on track for this September launch too, as we've elsewhere heard that its chipset will start shipping to Apple by the end of May. That's actually supposedly ahead of schedule, as the goal was apparently for it to enter production by the end of May. That's all relevant because the iPhone 12's didn't enter production until late June of last year.
Little is known about the price of the iPhone 13, but we'd expect it to be a similar level to the iPhone 12 family. Those handsets cost more than the 2019 phones – the iPhone 11 series – but that's because of the addition of 5G and a few other technical elements.
We'll be sure to include more 2021 iPhone price leaks and rumors as we hear them, but below you can see the prices for the iPhone 12 series that we're relatively confident will be similar on the iPhone 13.
iPhone 12 prices

| Phone model | US | UK | Australia |
| --- | --- | --- | --- |
| iPhone 12 mini | $699 | £699 | AU$1,199 |
| iPhone 12 | $799 | £799 | AU$1,349 |
| iPhone 12 Pro | $999 | $999 | AU$1,699 |
| iPhone 12 Pro Max | $1,099 | £1,099 | AU$1,849 |
iPhone 13 leaks and rumors
You may think with the iPhone 13 release date so far in the distance that we wouldn't know much about the next-gen phone, but a variety of sources have shown us some things to expect on the next iPhone.
First off, we're expecting four members of the iPhone 13 family. Those are likely to be – but this isn't guaranteed – the iPhone 13 mini, iPhone 13, iPhone 13 Pro and iPhone 13 Pro Max.
The company focused on three models until 2020, when it introduced the mini model as the fourth handset in the iPhone 12 family. Most rumors suggest that'll continue in 2021.
If any model gets dropped it would probably be the mini, as the iPhone 12 mini reportedly hasn't sold well, but rumors suggest Apple will still make an iPhone 13 mini (though perhaps in place of an iPhone SE 3).
Below you'll find the bulk of the iPhone 13 rumors, split into different categories.
iPhone 13 design and display leaks
We're expecting similar designs to the iPhone 12 family, and the screen technology is likely to be similar as well because the company made big upgrades to that element of the iPhone 12.
A recent rumor suggests that Apple will manage to trim down the camera bump this year, as well as introduce a matte black option for the Pro models of the phone, reworked from the current graphite.
One thing rumored for the iPhone 12 that didn't come to fruition was the addition of a high refresh rate display. Rumors suggest that may be introduced on the iPhone 13, and that'll make the display look smoother when playing games or scrolling through your social media feed.
Most important development on the iPhone 13 models from my perspective will be ProMotion with variable refresh rates through LTPO adoption on the Pro models.October 2, 2020
That technology may also work in a similar way to what we've seen on the company's iPad Pro lineup where it is able to vary the refresh rate depending on what activity you're doing on your phone.
Multiple rumors have suggested the 120Hz refresh rate feature may be incoming, and that includes reports from DigiTimes as well as well-placed analysts that have further suggested this tech might only be on two of the four anticipated iPhone 13 models.
Maybe this means the iPhone 13 Pro and iPhone 13 Pro Max will have 120Hz screens while the iPhone 13 and iPhone 13 mini, or whatever they end up getting called, won't.
One of the sources of this claim (Korean site The Elec) has since reiterated it, adding that industry sources say the top two models will get a 120Hz screen. That site has also now added more details, claiming that Samsung will be the sole supplier of these 120Hz panels.
It's also now claimed that Samsung Display is in the process of converting its iPhone screen production line into one that makes this sort of screen. And more recently it's said that Samsung will supply 110 million iPhone 13 displays, including the 120Hz ones.
Ming-Chi Kuo (an analyst with a great track record) has also said to expect a 120Hz screen on the Pro models.
In fact, there's a chance it will have an even higher refresh rate, as an Apple patent talks about a phone with multiple refresh rates, possibly topping out at 240Hz - which is a rate no mainstream phone currently offers. But patents often don't develop into features, so we'd take this with a pinch of salt.
Another upgrade the screen might get is the addition of an always-on display, with a reliable leaker saying this could be in the works. Android phones have offered this for years, so it's about time Apple got on board.
The topic of the notch has been under scrutiny as well with some sources claiming that it'll remain the same size as the iPhone 12 and others believing it's more likely to shrink in 2021. What will happen here is particularly unclear right now, though more sources point to it shrinking than staying the same size, with one source adding that the Face ID sensor has apparently been shrunk, which would allow for a smaller notch.
We've even now seen a couple of leaked photos reportedly showing the screen glass for the iPhone 13 range, and there's a visibly smaller notch, achieved by moving the earpiece to the bezel above.
iPhone 13 Front Glass Reveals Smaller Notch With Earpiece Relocated to Top Bezel https://t.co/3eAmyPSCq0 by @rsgnl pic.twitter.com/0xnzkYVuoSMarch 23, 2021
Similarly, a 3D-printed iPhone 13 mock-up also shows a smaller notch. Specifically the notch here is 26.8mm wide (compared to 34.83mm on the iPhone 12), but it's also 5.35mm deep, making it stick out a tiny bit more than the 5.3mm one on the iPhone 12.
The mock-up also shows that the contents of the notch may have been moved around a bit, with the selfie camera shown on the left rather than the right, and the earpiece moved into the bezel.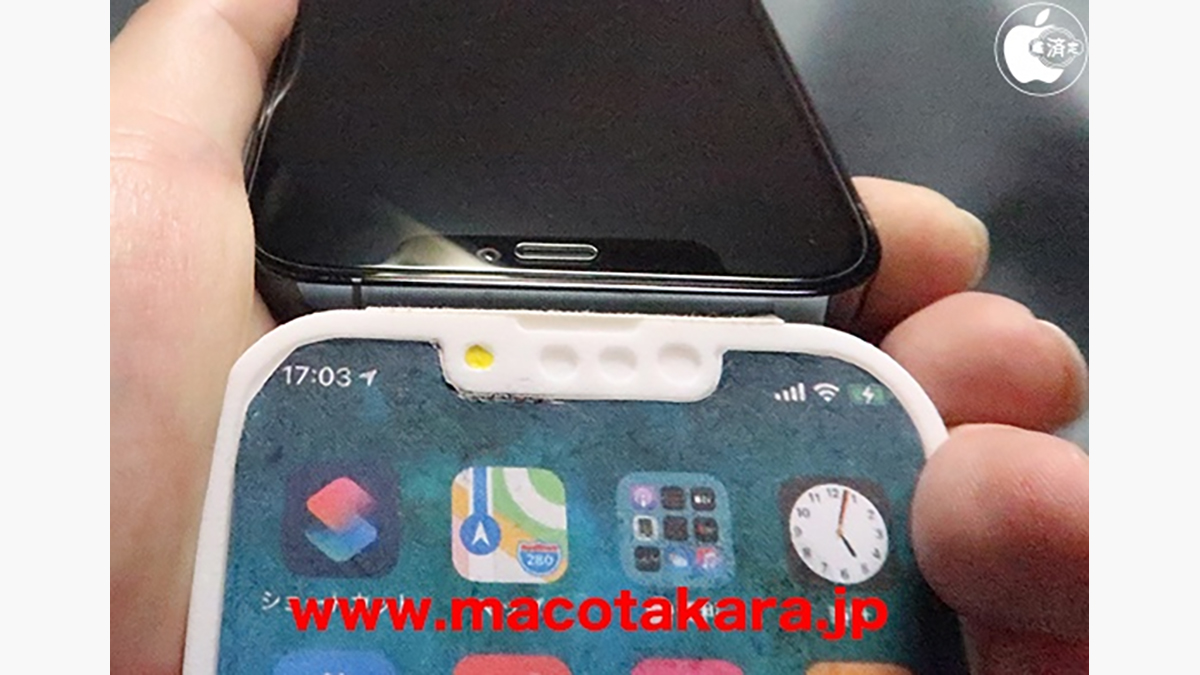 Though we've also heard a rumor that Apple has at least one iPhone 13 prototype that does away with the notch entirely and makes the bezels around each side slightly thicker to compensate. Could 2020 have been the last year of the iPhone notch?
The smaller notch can once again be seen in some unofficial renders, which also highlight a slightly different camera layout but an otherwise similar design to the iPhone 12 range.
iPhone 13 & iPhone 13 Pro design finalized according to leaked CADs by @mysmartprice & @91mobiles Here's our concept for the 2021 iPhonesAny thoughts?#iPhone13 #iPhone13Pro #iPhone12S #iPhone12SPro pic.twitter.com/Oylnu2g8FWApril 14, 2021
An iPhone 13 Pro Max dummy unit - created based on leaked schematics and other leaks - also shows a smaller notch, as well as larger camera lenses (more on which further down).
However, the design and even the size is otherwise more or less the same as the iPhone 12 Pro Max.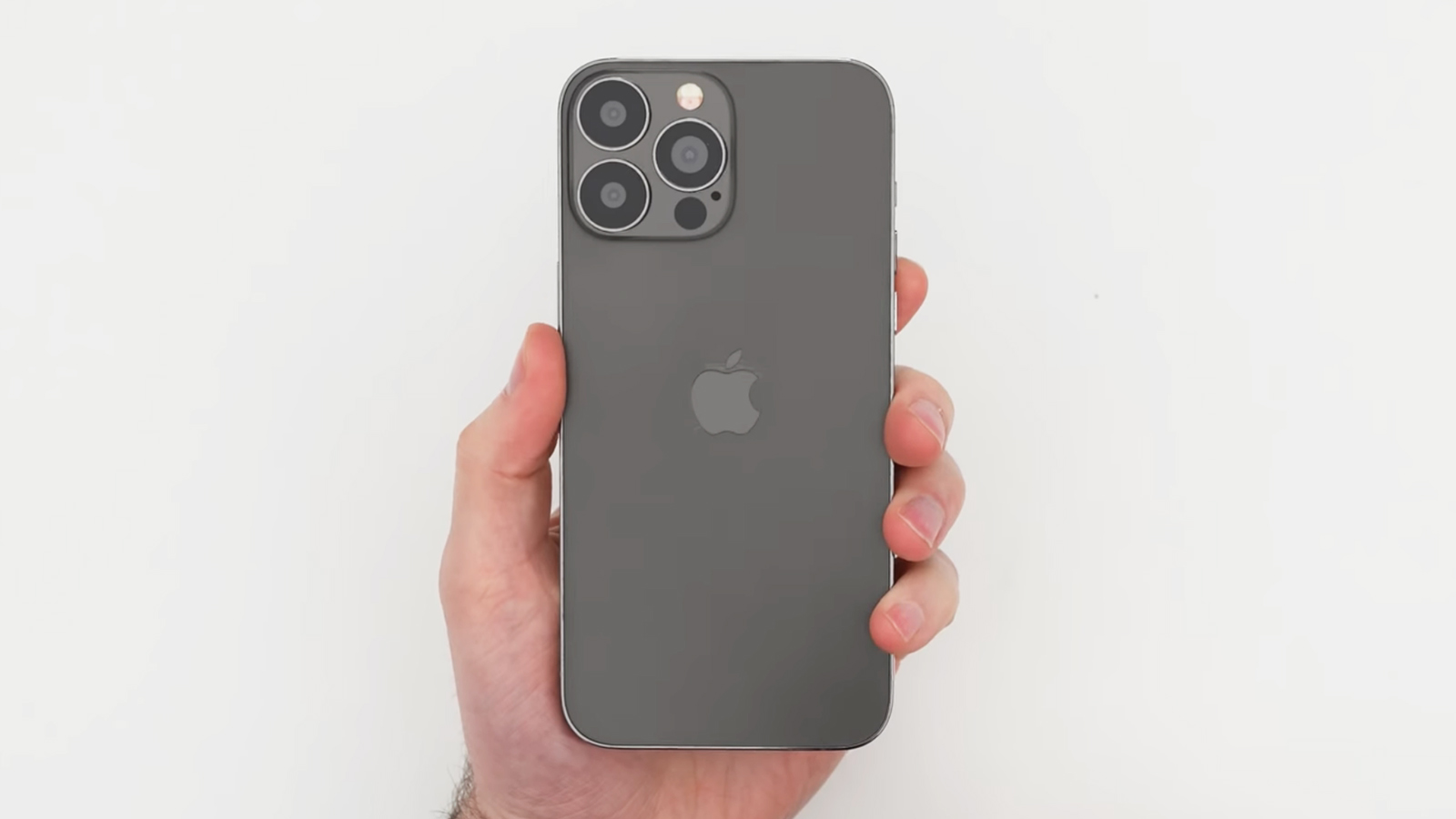 We've seen a very similar design in unofficial iPhone 13 Pro renders, supposedly based on a 'finalized version' of the handset.
These include a larger, flatter camera bump than on the iPhone 12 Pro, plus larger camera sensors, a smaller notch, and an apparently less fingerprint prone stainless steel frame.
Say hi to your first look at the finalized version of the iPhone 13 Pro.Thanks again to @ld_vova for the amazing work he has done with this.(Note that some things could be changed during mass production as what happened with AirPods Max, but that isn't likely). pic.twitter.com/WMl9fIbTNmMay 21, 2021
Another leak has also suggested the company may finally be ready to introduce an under-display fingerprint scanner. A lot of Android manufacturers include this technology on flagship phones, and this leak suggests Apple is ready to follow suit. In fact, we've now heard talk of an in-screen scanner multiple times at this point, with Apple apparently considering it in addition to Face ID.
Some sources suggest this change is further out, but a recent iOS 15 leak suggests the company's next major software update will arrive with support for dual biometric authentication – a feature which would only be possible to implement on a device with both Face ID and Touch ID. This implies that the iPhone 13 may become the first iPhone to feature both forms of identification, and therefore the much-rumored under-display fingerprint scanner.
One thing that probably won't be changing is the sizes of the phones, with leaks suggesting we'll see four models, with the same screen sizes as the iPhone 12 range.
That said, the dimensions may vary slightly, with a report suggesting that the iPhone 13 and iPhone 13 Pro will be 7.57mm thick, making them 0.17mm thicker than their predecessors.
The same report suggests the camera blocks will stick out much further, with the iPhone 13 Pro's apparently sticking out by 3.65mm (compared to 1.7mm on the iPhone 12 Pro), and the iPhone 13's by 2.51mm (compared to 1.5mm on the iPhone 12). You can see how that difference might look in the image below.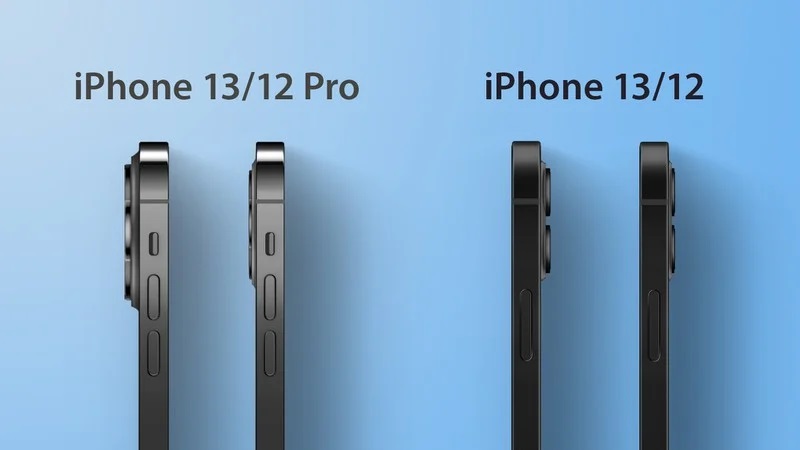 We don't yet know what iPhone 13 colors will be available, but we're expecting a similar set of shades as you get on the iPhone 12.
That means you're likely to see more color options with some brighter shades on the iPhone 13 and iPhone 13 mini, while the iPhone 13 Pro and iPhone 13 Pro Max are more likely to have fewer choices with more sedate shades like silver, graphite and gold.
iPhone 13 camera leaks
As for the camera, industry analyst Ming-Chi Kuo – who is often right about Apple information – has suggested the iPhone 13 Pro and Pro Max's ultra-wide camera may be bumped to a f/1.8, six-element lens from the current f/2.4, five-element lens on the iPhone 12 Pro and Pro Max.
Kuo has since followed this up with a note suggesting that Sunny Optical looks to be in a position to supply this lens (which he now says might go up to seven elements). Having a company with the capability to build it means it's more likely to happen.
We've also heard the same change in aperture from analysts at Barclays, though they claim this upgrade will come to all four iPhone 13 models. This should allow for better low light performance - though potentially also a shallower depth of field, which can be less desirable in the landscape shots ultra-wide cameras typically excel at.
The Barclays analyst note also mentioned that the iPhone 13 Pro could get the same telephoto snapper as the iPhone 12 Pro Max, allowing for 2.5x optical zoom, up from 2x on its predecessor.
Kuo meanwhile has said the telephoto camera will get a similar six-element upgrade to the ultra-wide one, at least on the "high-end" models.
As for the main camera, Kuo also has news about that, claiming that on the iPhone 13 Pro Max it will be switched to an f/1.5 aperture (from f/1.6 on current models). This should improve low light performance and the bokeh effect for portrait shots, but it's a change that apparently won't be coming to the rest of the iPhone 13 range.
There are also reports that Apple is looking into adding a periscope camera to a future iPhone. This would allow for a greater zoom range than current models, maybe up to 10x optical zoom, potentially without making the camera components any thicker. However, based on rumors this might not arrive until the iPhone 14 or an even later device. Kuo says not to expect it until 2023.
A report has also suggested that all four iPhone 13 models might get a LiDAR scanner, rather than just the Pro models having it as on the iPhone 12 range. The same site has since reiterated that claim more than once, but until we hear it from other sources we'd take it with a pinch of salt.
The same source has also said that all four iPhone 13 models will get sensor-shift OIS (optical image stabilization), which would be an upgrade for all but the Pro Max, which already has that, and that the two Pro models will get a larger main lens. Another rumor suggests that sensor-shift OIS and autofocus will be added to the ultra-wide cameras in the new phones, but potentially only the iPhone 13 Pro and Pro Max models.
Little else has been rumored specifically around the camera, but we'd expect Apple to focus on this as a key area to differentiate the handsets from the iPhone 12 family.
We've also heard rumors about potential redesigns of the two rear cameras on the iPhone 13 and iPhone 13 mini: instead of being aligned vertically, they may be rearranged diagonally.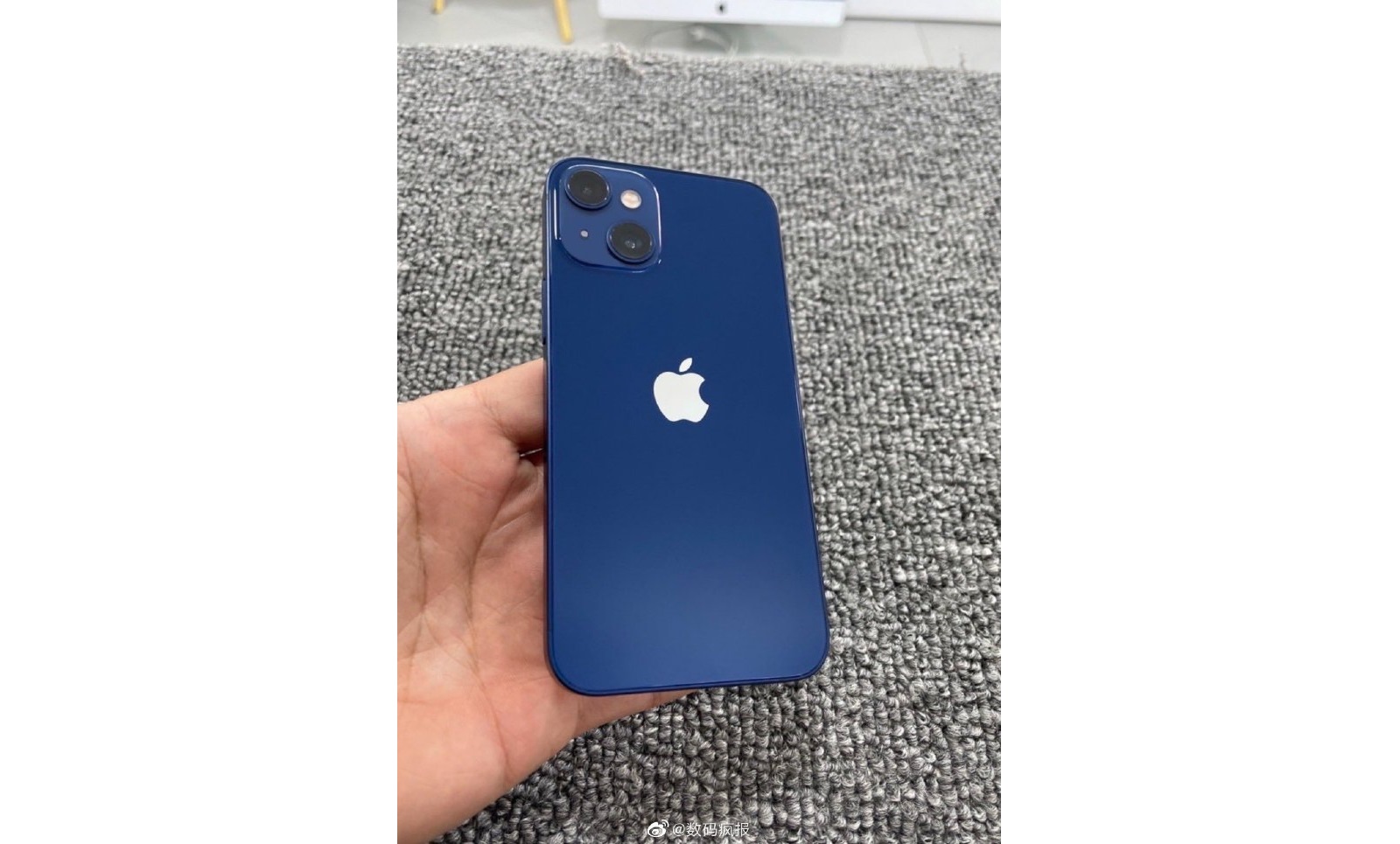 Info from inside sources was converted into CAD models, and then refined into proper 3D renders mocked up to look like current iPhones. These showed the rumored smaller notch, but also the diagonal cameras. Finally, a purported photo (above) of an iPhone 13 mini prototype was uploaded to Weibo showing what the final phone might look like.
iPhone 13 specs, battery and other leaks
One source (leaker Jon Prosser) has also suggested that 2021 may be when we see the introduction of 1TB iPhones. That's a storage size the company hasn't experimented with yet, at least for its smartphones, and we'd expect it to be an option on the phone's most expensive Pro handsets.
If Prosser's information is correct, that may well make for the most expensive iPhone ever as that's a lot of storage on one handset.
Prosser has since doubled down on his claim that iPhone 13 Pro phones could have 1TB storage options, so you can have huge amounts of space on your phone for apps, videos, photos and more. This kind of option would be more useful for professionals than average users, but for now it's just a prototype Apple is testing apparently.
There have also been rumors of a portless iPhone debuting in 2021. It may be the company only has one handset that does this, but it would mean it'll only use wireless charging. It's a claim that we've heard from a number of sources, but most suggest that only one model (most likely the iPhone 13 Pro Max) will go portless. Apple is apparently trying to figure out how a portless iPhone could be reset too.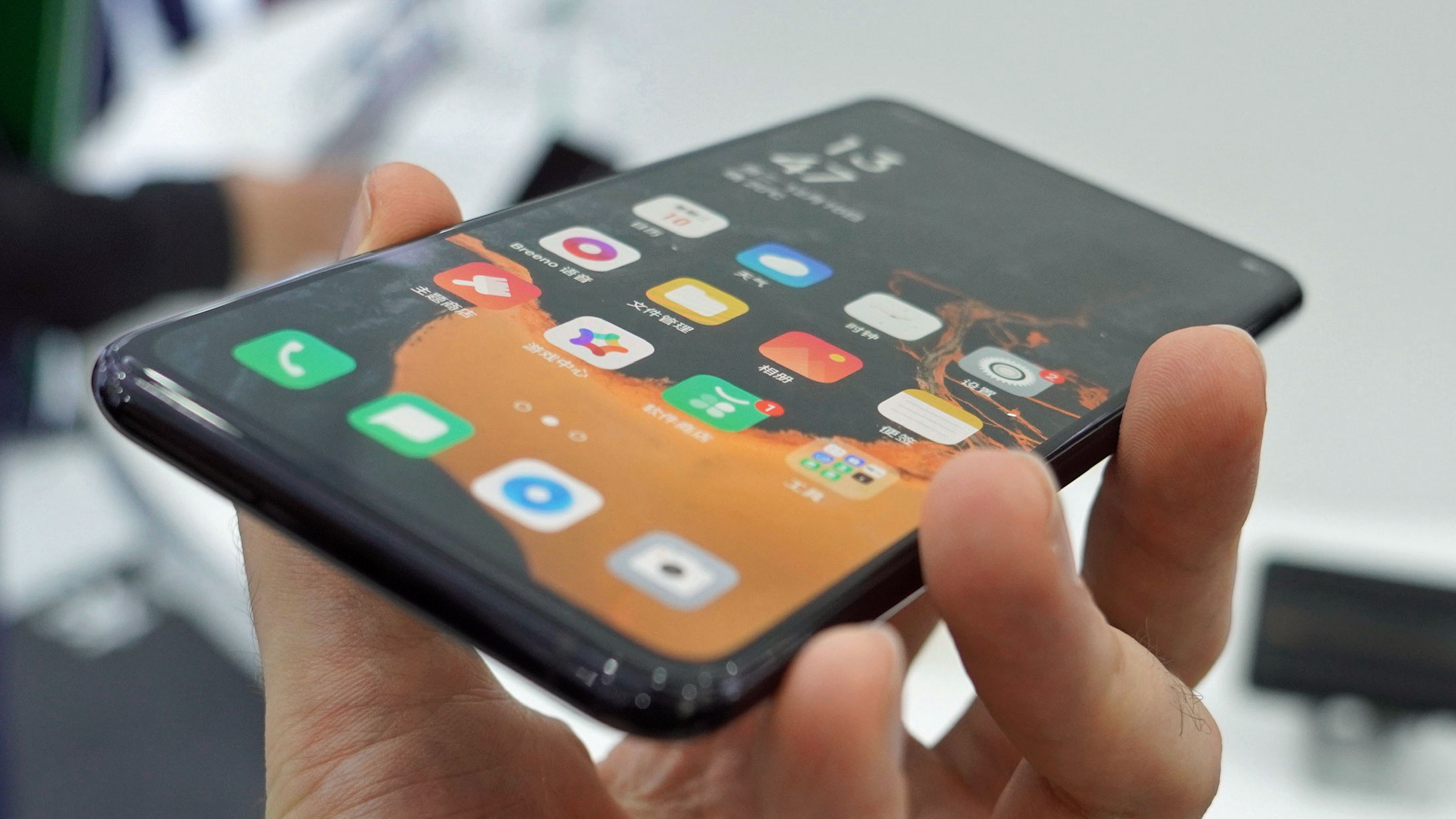 On the battery front meanwhile, we've heard from analyst Ming-Chi Kuo that the iPhone 13 might switch to soft board technology, which could allow for physically smaller batteries without reducing the capacity.
In fact, Kuo has since said that the iPhone 13 might have a higher capacity battery than the iPhone 12. Kuo has repeated that claim again saying Apple is experimenting with a "space-saving design" so he seems certain that this is an improvement we'll be seeing later in the year.
There's also an Apple patent that talks about a 'protective charging' mode, which would stop you overcharging the phone even if you leave it plugged in for long periods (such as overnight). However, patents don't always get used, so don't count on this.
Performance should be boosted as is normally is every year, but we've heard talk that advanced vapor chamber cooling is going to be deployed in the iPhone 13 – though if it's not ready this year, we might have to wait until the iPhone 14 to see it.
We've also heard that the A15 chipset expected to power the iPhone 13 range will enter mass production by the end of May. The source of this report also says that it's a 5nm chipset, which is the same size as the A14, possibly meaning the improvements here won't be massive.
Another source has also now said that the iPhone 13 range will have a 5nm chipset, with 3nm expected for the iPhone 14.
Expect 5G support to continue in 2021 iPhones of course, but it's expected the company will be switching to either mmWave or sub-6 devices, allowing it to save money.
That essentially means that if mmWave technology isn't available in your country, you'll only be able to buy the sub-6 version. Apple included both versions of the 5G technology on the iPhone 12, and that saw the price of the handset rise significantly in the US in particular.
However, a source suggests that mmWave models will at least be more widely available than they were with the iPhone 12 range, with both the UK and Australia (among other places) potentially getting them.
Staying with wireless technologies, we've also been led to understand that the iPhone 13 is going to come packing some Wi-Fi 6E connectivity for an even faster link to the web and the cloud.
This was first predicted by analysts and they've since said the same again with more certainty, even naming the apparent suppliers of the Wi-Fi 6E tech.
Finally, an Apple patent details a system allowing an iPhone to track your gaze, so it can see what part of a document you're reading and obscure the other parts, by swapping or rearranging the letters in words.
This would mean you could read sensitive documents in public places without much risk of snoopers. However, we're not convinced this will make it to the iPhone 13.
iPhone 13 vs iPhone 12S: what will the new iPhone be called?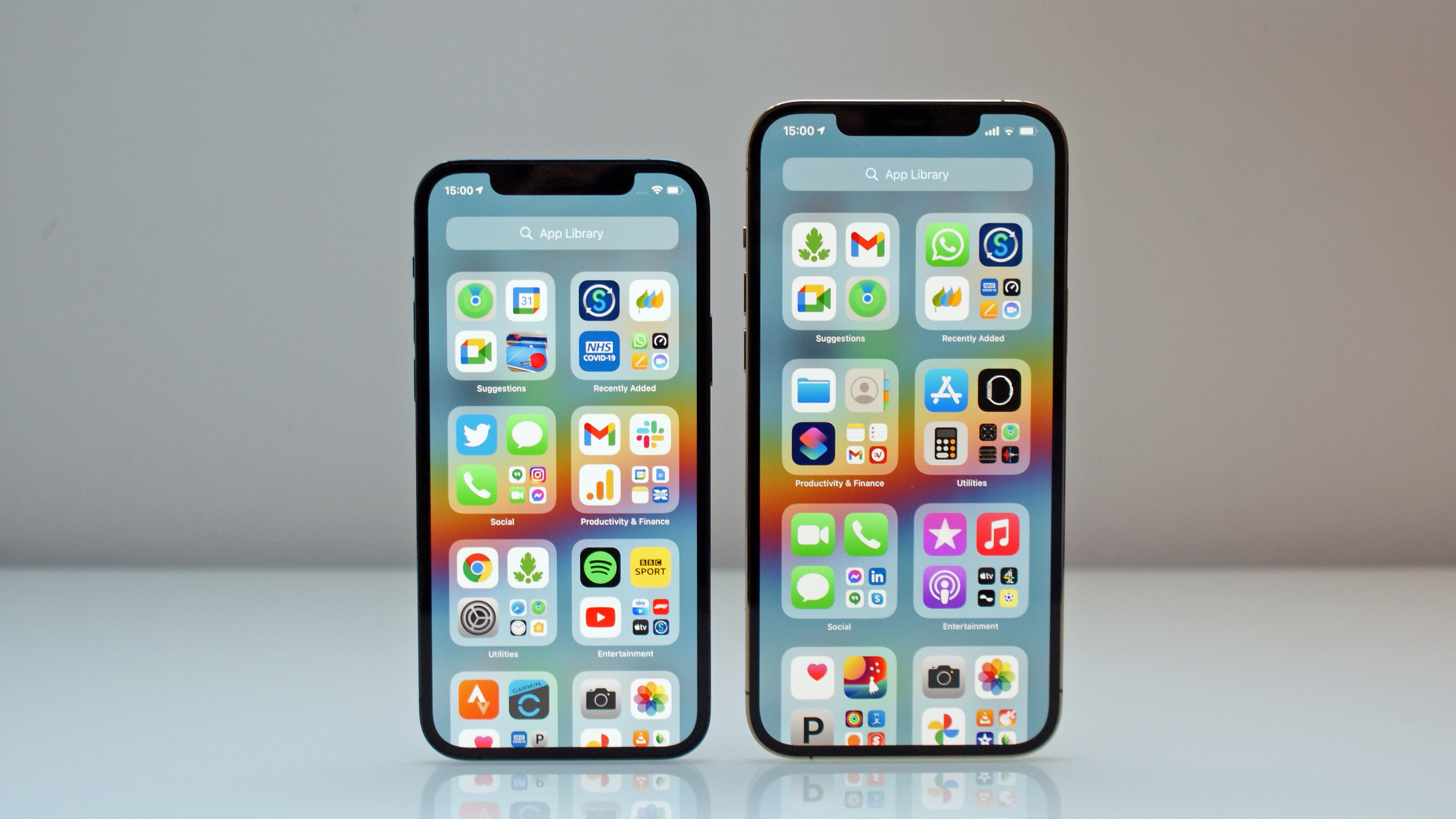 There's every chance the next iPhone won't be called the iPhone 13, and there are a few reasons for that.
For one thing, reports so far suggest that this upcoming model could be a relatively modest upgrade, with a similar design and only slight camera improvements. Indeed, the only big change might be the rumored move to a 120Hz screen - and not all of the models will probably even get that.
With that in mind, Apple might call these phones the iPhone 12s and iPhone 12s Pro range. While we haven't seen the 'S' used in the last couple of years, it's something that Apple has a history of using to mark out more minor upgrades.
Not only that, but the number 13 could be an issue, as it's seen as an unlucky number in many parts of the world, including the US, so it may be that Apple wants to skip this numeral when it comes time for a new iPhone.
Of course, calling this year's phones the iPhone 12s range doesn't solve the problem of the number 13, it just delays it, so either this year or next year it's possible Apple will skip past 13 straight to the iPhone 14 range.
iPhone 13: what we want to see
With little known for certain about the new iPhone 13, we've put together a list of things we'd love to see the company introduce for its next-gen device. Some of these will match with what you've read about above, and others are just things we want to see Apple do.
1. A big camera upgrade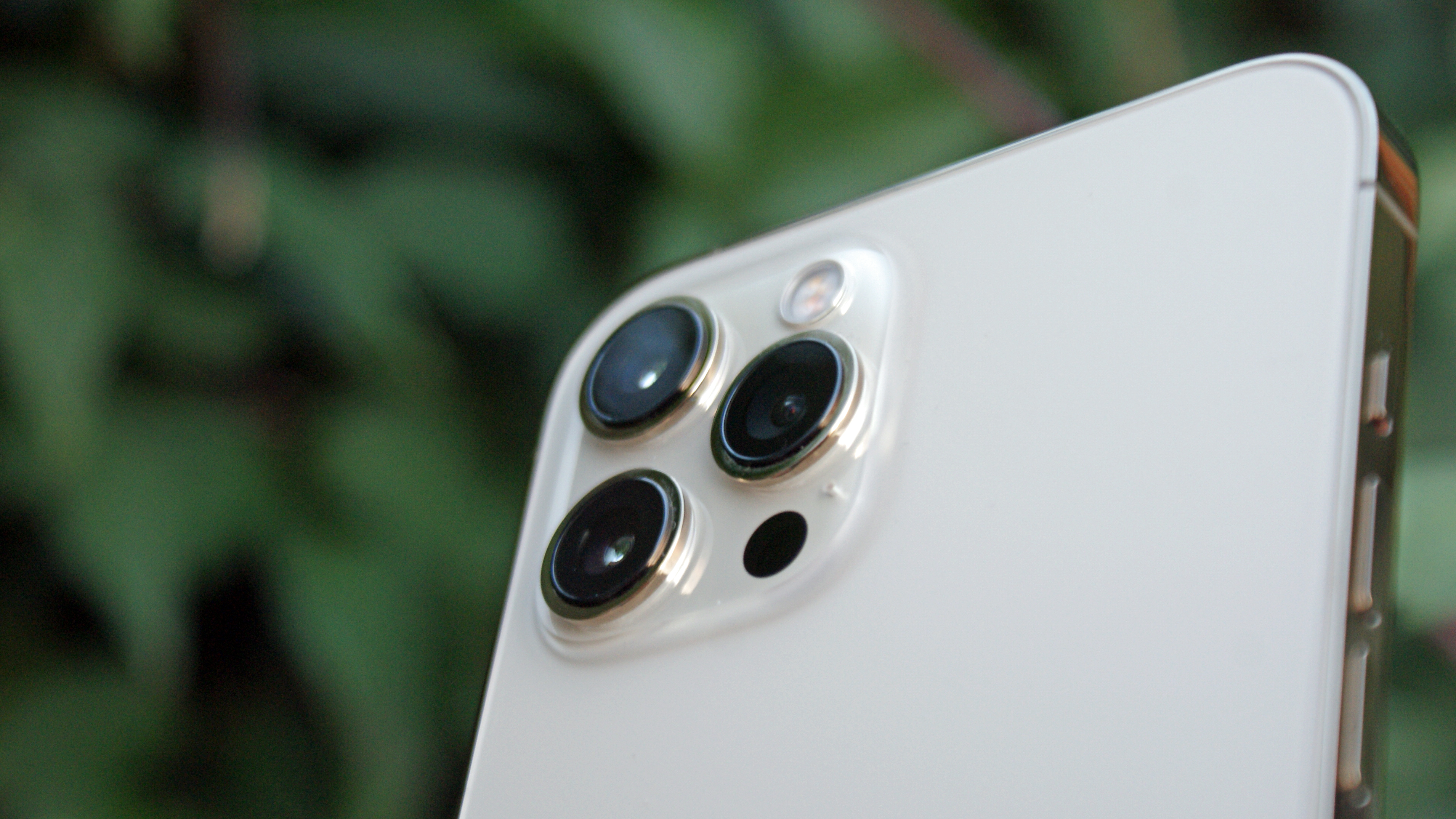 The iPhone 12 series brought some slight camera tweaks to the family of handsets, but it wasn't a significant overhaul that many were hoping for.
Expect to see an improved camera in 2021, and we're hoping for a big one that can mean the company can hold onto its footing in making some of the very best shooters on the market.
Sadly, based on the leaks available at the time of writing we're not expecting anything too major on the camera front - it looks like we'll be waiting until 2022 for that.
2. Improved battery life
The iPhone 12 range doesn't have much better battery life than the iPhone 11 series, so we'd like to see Apple put more of a focus on battery life in the future.
Nowhere is this more true than on the iPhone 12 mini, which has the worst battery life of the entire family. It's okay enough to cope with on a day to day basis, but we'd like to see Apple commit to improving battery life further.
3. An iPhone 13 mini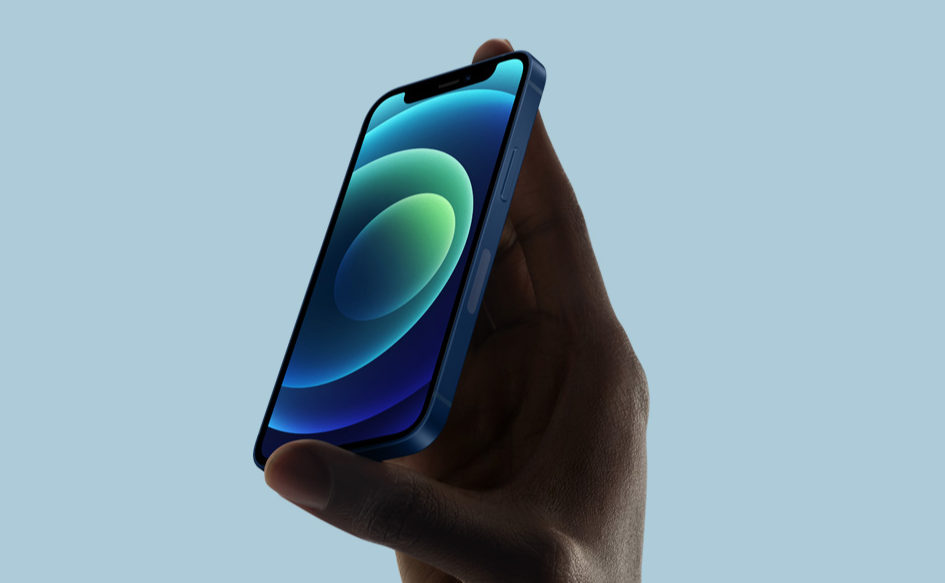 This may seem like an obvious one, but we really like the iPhone 12 mini and we'd like to see it become a mainstay of the iPhone family.
Smaller handsets that are as capable as the flagship alternative are few and far between in 2020, so we'd like to see the company commit to this new size of handset again for the iPhone 13.
At the time of writing this is looking likely - though possibly at the expense of an iPhone SE 3.
4. A price drop
This is unlikely to be possible for the iPhone 13, but with the price of the iPhone 12 series increasing over the iPhone 11 we'd like to see the company drop its prices again in 2021.
With a rumor suggesting the company will only be using 5G technology relevant to whatever market you live in, that may allow Apple to drop the price lower than it had done before.
5. The death of 64GB iPhones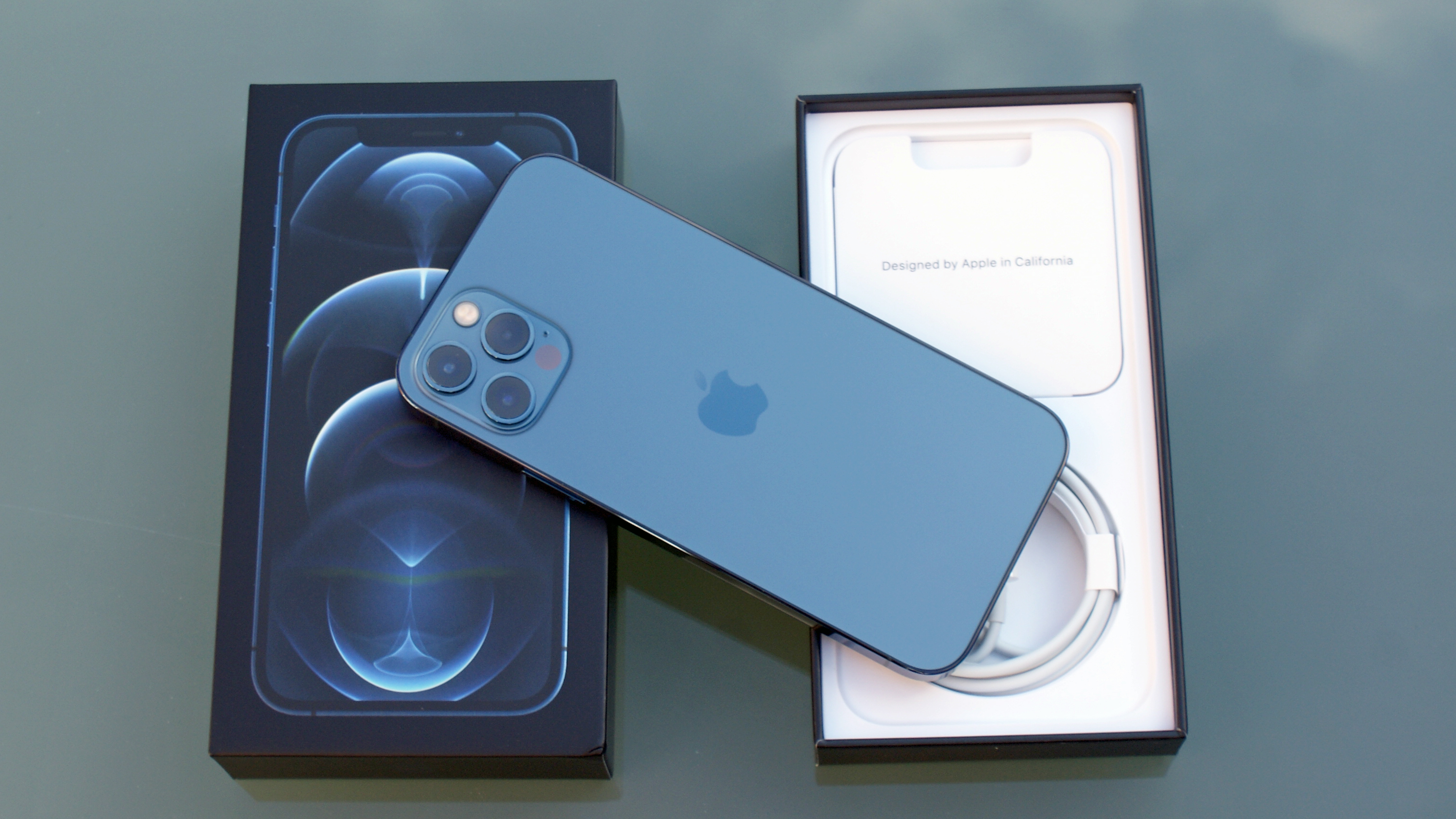 The iPhone 12 mini and iPhone 12 are both available with 64GB of storage, and we believe that isn't enough room on a smartphone in 2021. Some will be able to handle that, but if you want to make the most of your device you'll likely find it will clog up after a few years of usage.
We'd like to see Apple introduce 128GB as the minimum device size in the next model, and hopefully bring the price of the larger storage variants down to a more affordable level.
6. A high refresh rate display
Rumored for the iPhone 12, a high refresh rate display will be another solid screen upgrade that we'd love to see included on the iPhone to keep it competitive with other smartphones on the market.
It's the sort of upgrade you don't know you want until you've used a phone with the technology included, but it's something that would make a noticeable difference to the iPhone experience.
7. A better option for chargers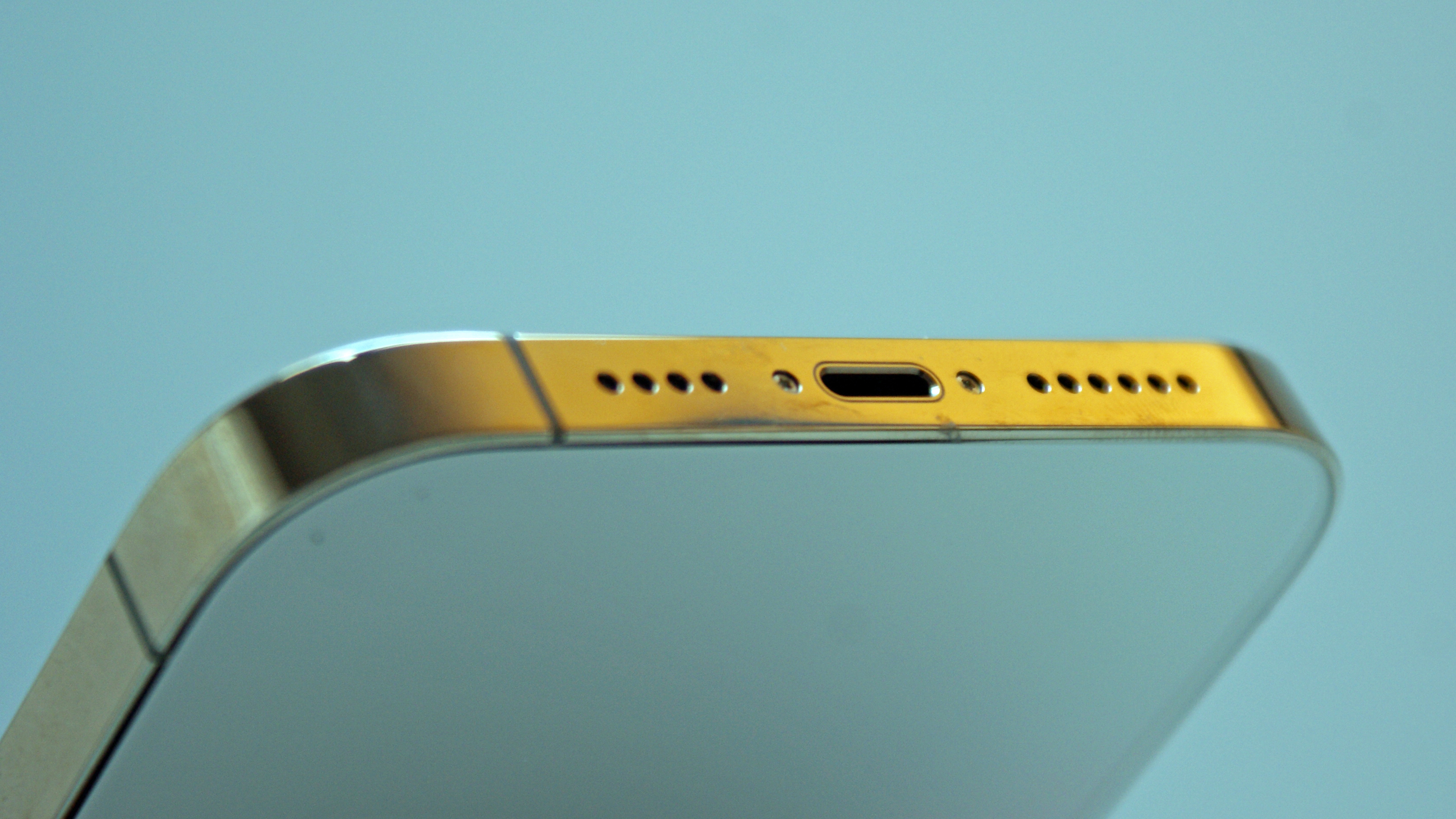 The iPhone 12 was the moment Apple decided to drop chargers in the box. According to Apple, that's an initiative it believes will save on ewaste and while that may be true it isn't the most user friendly way of doing so.
We'd like to see the company come up with an alternative way to offer chargers to those who want them, while also not including them in the box by default.
Perhaps each iPhone could come with a charger coupon that you can cash in if you're in need of a charger but it strongly discourages you from doing so if you already have a way to charge your phone?