GTA 5 PS5 and Xbox Series X is happening. The iconic GTA 5 will have released on three generations of consoles after it arrives, "expanded and enhanced", on the new consoles later this year. More than seven years after its first release, and 130 million copies shipped later, GTA 5 (and its multiplayer component, GTA Online) is still enormously successful for Rockstar Games and Take-Two Interactive. Even if it means you're not getting GTA 6 in the immediate future, the key intent here is keeping GTA Online's player base engaged across generations.
If you already have a PS5 or Xbox Series X, thanks to backwards compatibility you can of course play GTA 5 right now. But you won't get to enjoy any serious next-gen improvements until the new version is released in the second half of 2021. We still don't have an exact release date for when that will happen, nor do we know exactly what its expansions and enhancements will involve, but we're hoping it's only a matter of time before we find out more given we're already a few months into 2021. It's possible Take-Two's attendance at E3 2021 could bring us the news we're waiting for.
It seems likely, though, that if you want to keep playing GTA Online in the future, you'll probably want to pick up this new version eventually, as Rockstar has suggested that some future GTA updates won't be supported on Xbox One and PS4, with the publisher promising "more new updates including additional GTA Online content exclusive to the new consoles and PC".
Here's what we know about GTA 5 on PS5 and Xbox Series X so far.
GTA 5 PS5 and Xbox Series X: what you need to know
What is it? A remastered version of GTA 5 for PS5 and Xbox Series X
When can I play it? Second-half of 2021 (exact date TBC)
What can I play it on? PS5 and Xbox Series X
If I own GTA 5 on PS4 or Xbox One, will I have to pay for the remaster? TBC
GTA 5 PS5 and Xbox Series X release date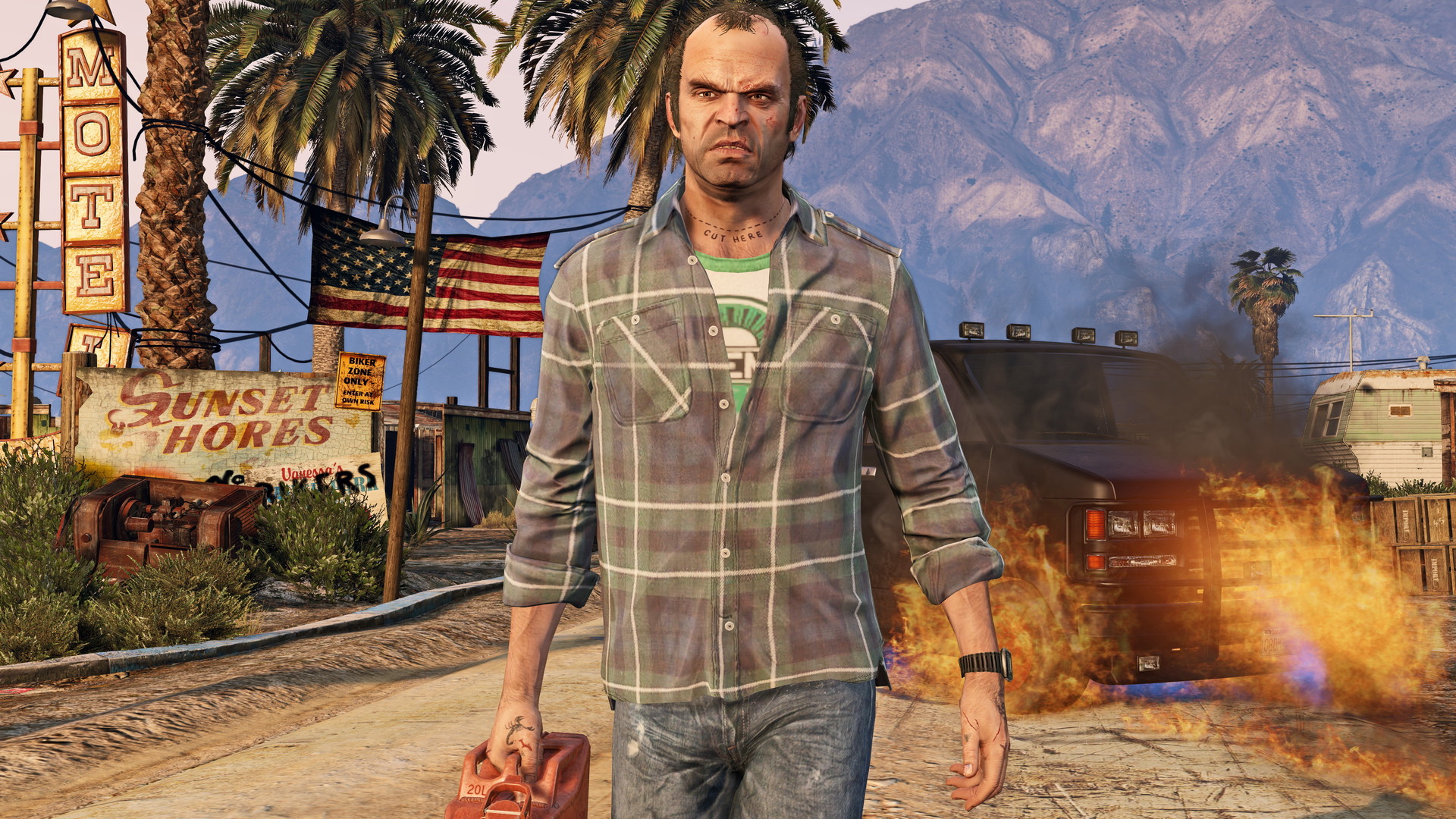 GTA 5 is coming to "new generation consoles" in the second half of 2021, Rockstar has confirmed. There was no specific mention of the Xbox Series X in Rockstar's press release, only PS5 (our guess is that this is a condition of a marketing agreement with Sony), but clearly the phrase 'new generation consoles' refers to the new Xbox as well.
It remains unclear if GTA 5 on PS5 and Xbox Series X will have to be bought separately, will be a paid upgrade for current PS4 and PS5 players, or whether current owners will get the upgrade for free.
GTA Online will also release as a separate standalone edition in the second half of 2021. Could this be a deliberate move to reduce GTA's storage demands, and allow the multiplayer component to do more ambitious things? Or is it simply to position GTA Online as a continuous entity, even if another numbered GTA gets announced in the next couple of years? We'll have to wait and see.
PlayStation owners have a significant advantage in all of this. If you play GTA Online on PS4, you'll get GTA$1 million to spend in-game every month until the PS5 version of GTA launches. And when GTA Online's standalone edition arrives on PS5, owners of the console will have three months to claim the game for free after release.
GTA 5 PS5 and Xbox Series X trailers
GTA 5 on PS5 was the first trailer revealed for the console during Sony's Future of Gaming Event in June 2020. The intro, featuring Michael saying 'Why did I move here? I guess it was the weather" parallels GTA 5's famous first trailer in 2011. We haven't had a similar trailer for Xbox Series X yet. Check it out below:
GTA 5 PS5 and Xbox Series X enhancements: what are they?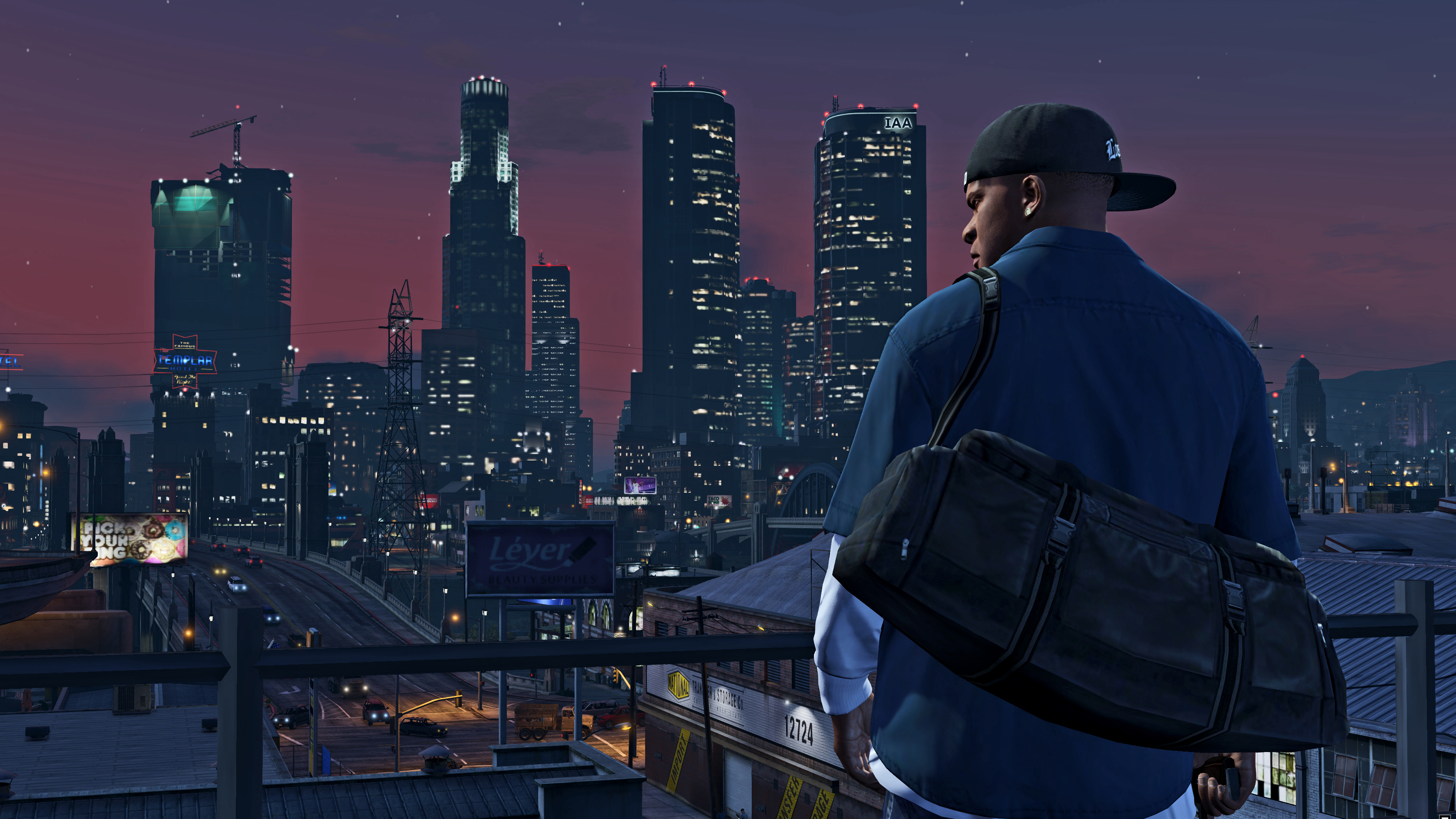 "The new generation versions of GTA 5 will feature a range of technical improvements, visual upgrades and performance enhancements to take full advantage of the latest hardware, making the game more beautiful and more responsive than ever," is how Rockstar describes the upgrades for GTA 5 on next-gen hardware.
Rockstar hasn't been overly specific with what the enhancements will be but, hopefully, we'll finally have the option to run GTA 5 on consoles at 60fps, which is pretty easy to achieve on PC. We'd speculate that the game is likely to resemble the PC version as it runs on high-end hardware – though it's possible Rockstar is planning other tweaks we don't know about yet.
We expect Rockstar will confirm these enhancements in the near future, given that GTA 5 is set to land on PS5 and Xbox Series X later this year.
Where is GTA 6?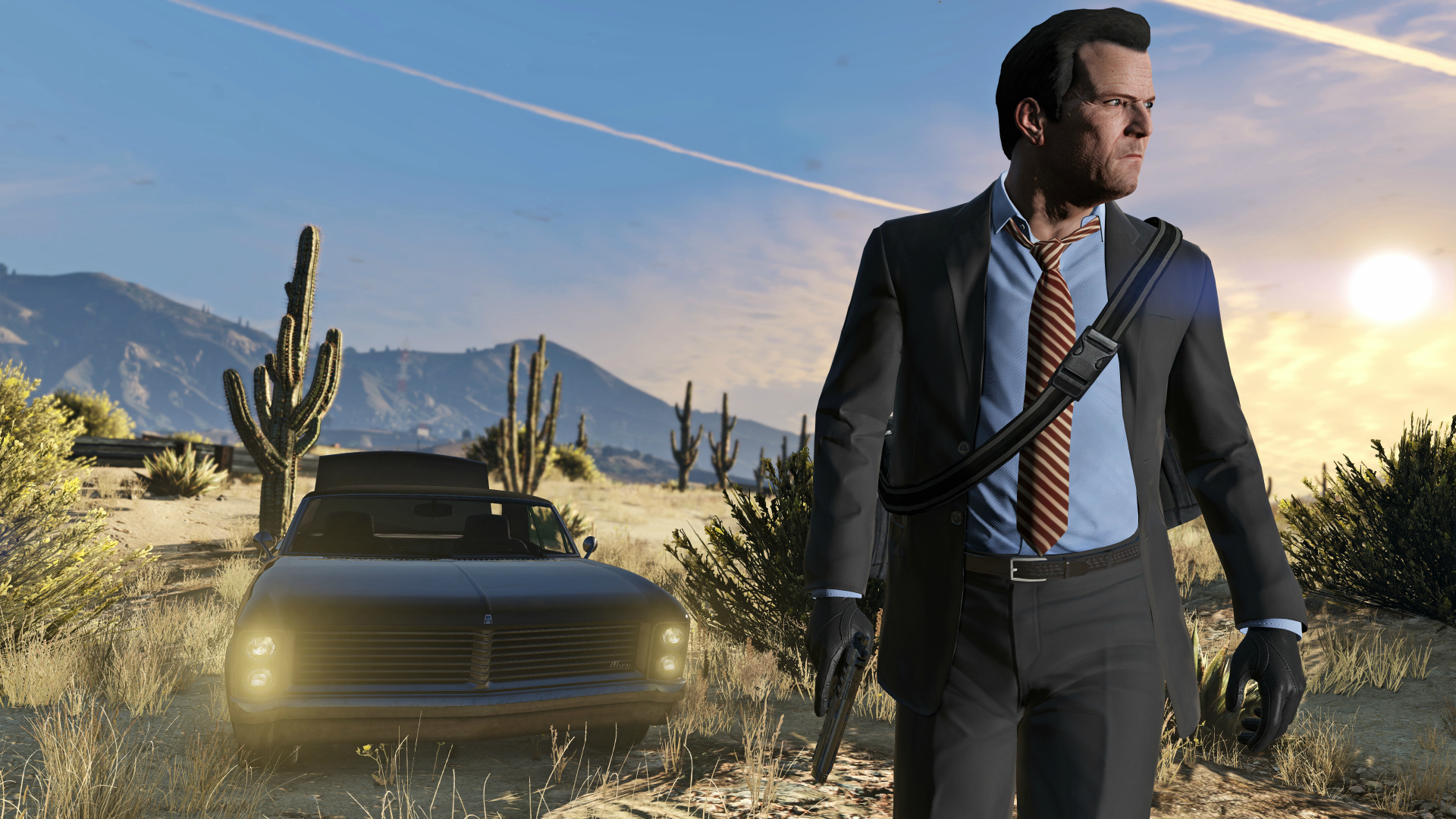 GTA 6 simply isn't ready yet. While we know almost nothing about the next entry in the series, these games are grand undertakings for massive worldwide development teams. Red Dead Redemption 2, of course, was Rockstar's last major project, and expecting GTA 6 so soon after that is unrealistic.
In the meantime, GTA Online has an enormous audience, and the game is sustained by continuing sales of GTA 5 and in-game currency. Rockstar likely wants to maintain that interest between generations until GTA 6 is finally ready.
GTA 5 PS5 and Xbox Series X: news and rumors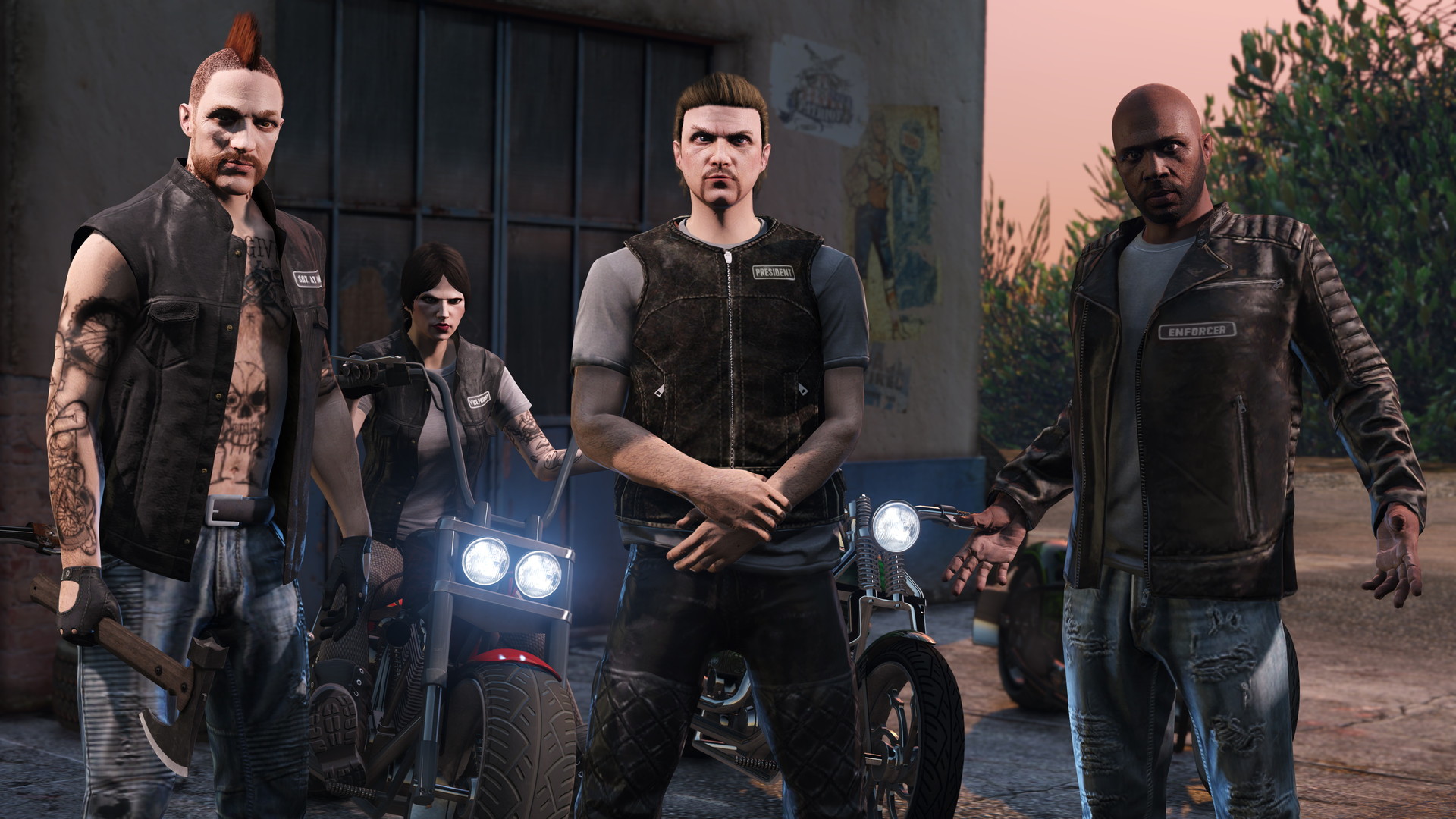 Take-Two at E3 2021
E3 2021 is going ahead and Rockstar's parent company Take-Two Interactive is on the list of attendees. This year's E3 is going to be an entirely online affair, taking place between June 12 and June 15, with publishers giving dedicated press conferences alongside a four-day broadcast with interviews and commentary.
With Take-Two attending, it's possible E3 2021 could be the place we finally hear a little bit more about GTA 5's Expanded and Enhanced edition. Rockstar hasn't traditionally been very big on E3 for its announcements but as anything to do with game is more of an update than a full-blown announcement it feels like there's a chance we could see something. Given GTA 5 Expanded and Enhanced is expected sometime this year and E3 will be pretty much right in the middle of the year, it could be the perfect place for a release date announcement.
As yet, Take-Two is yet to confirm any detailed plans for the show so we can't be certain that GTA 5 Expanded and Enhanced will appear but we'll be keeping our fingers crossed.
Not a 'simple port'
Speaking during the Morgan Stanley Technology, Media & Telecom Conference, earlier this week (via VGC), Take-Two's CEO, Strauss Zelnick, explained that the company doesn't necessarily see remasters becoming a bigger part of the company's strategy going forward, it plans to approach any potential remasters differently from its competitors.
"Remastering has always been a part of the strategy," Zelnik said. "We've done differently than the competition – we don't just port titles over, we actually take the time to do the very best job we can making the title different for the new release, for the new technology that we're launching it on."
"So, we improve the technology, we upgrade the visuals, and we make performance enhancements," Zelnik continued. "And that's why I think our remastered titles typically do so well."
"We've done great with the Mafia series, for example, and Grand Theft Auto [V] is now heading into its third generation which is incredible", Zelnik said of the upcoming GTA 5 remaster. "It was a standard-bearer when it was launched, it continued to be the standard-bearer in the second generation, we'll see how Grand Theft Auto does in the next generation. Obviously, I'm confident that Rockstar is going to deliver just a great experience, but you can't do that if you're just doing a simple port."
Using Rockstar's RAGE engine?
There have been rumors that the game could use Rockstar's RAGE engine, used in the development of Red Dead Redemption 2.
The rumors come from Rockstar insider 'Tez2' (Via Wccftech) who posted on GTAForums that new GTA 5 game data makes reference to the RAGE engine rather than GTA 5's original engine. Tez2 does also note, however, that this could mean that the game's UI will run on the new engine while the rest of the game will still use its original engine.
Writing on the forum, Tez2 says "Found out new structs that were added with the recent update relating to the standalone version and one of them is "rage::fwuiMessageBase", which is from RDR2's RAGE version, so that seems to go along what @Spider-Vice & @uNi stated, that the enhanced edition is likely to utilize RDR2's RAGE version. However, it could just be that the UI would utilize RDR2's base code, while the rest remains the same."
As these are just rumors at the moment, however, we should be wary until Rockstar itself makes any kind of announcement.
We're also still waiting for further information on how this edition is 'expanded' for new consoles, as the trailer mentions, but Rockstar will discuss the new version of the game more down the line.