If you're an avid Fortnite player, then you probably want to know which Fortnite skins you'll be getting your hands on in May 2021. After all, who says you can't be deadly and fashionable? Fortunately, Epic Games is constantly adding new skins to Fortnite Battle Royale, be it a collaboration with a pop-culture brand or one of its own characters.
Fortnite Season 6 is well underway now and it continues to be as hectic as Season 4 and Season 5 of Chapter 2. The Battle Pass included multiple collaborations, and more are continuing to appear in-game.
We've rounded up every Fortnite skin we expect to land in the battle royale in May 2021, including both skins confirmed by Epic Games and those which are rumored – but don't worry, we've clearly signposted which are which. So, read on for all the Fortnite skins we expect in the near future.
Officially unveiled Fortnite skins
Catwoman Zero – Zero Point crossover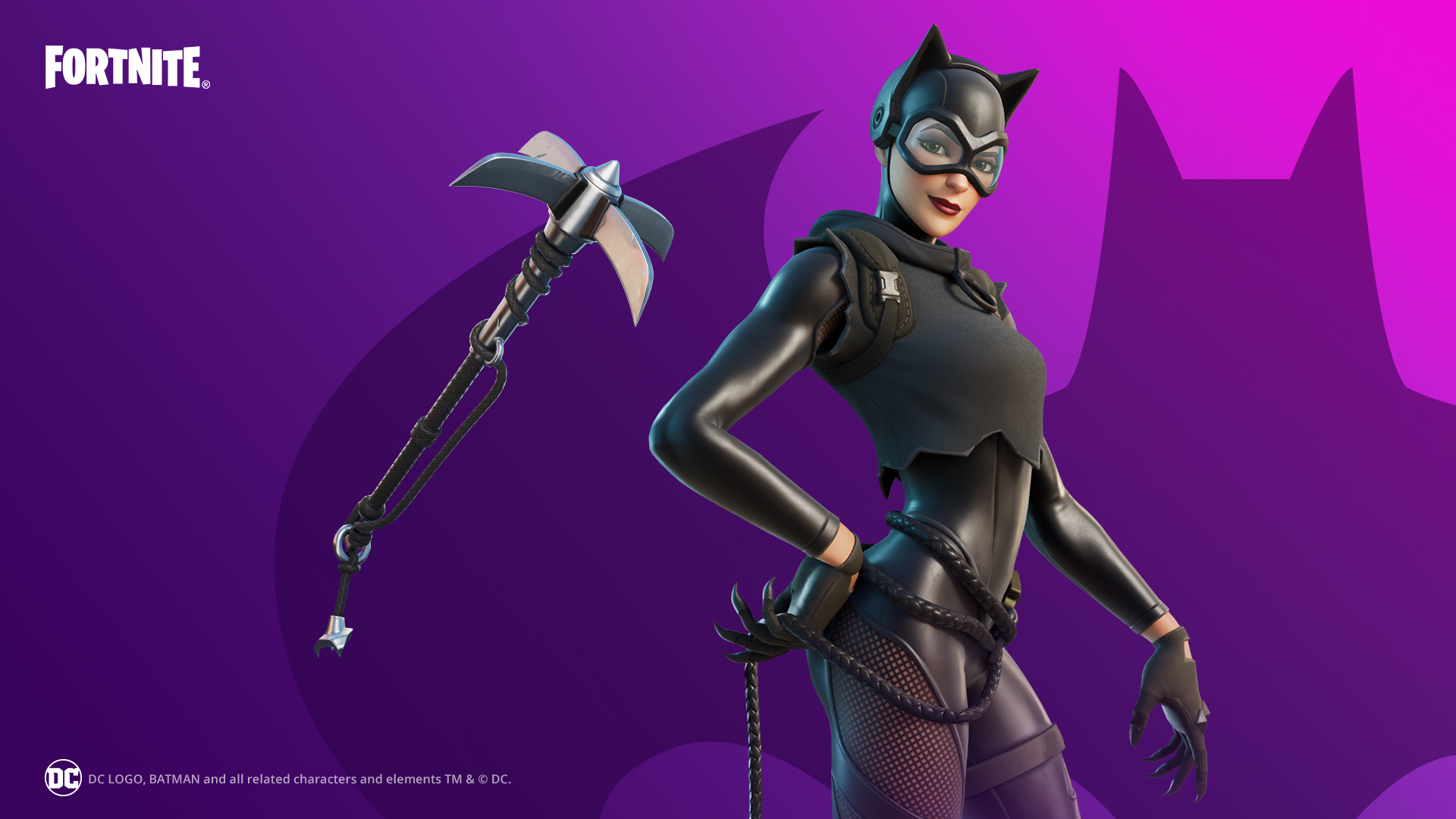 The long-rumored Catwoman Zero skin is finally in Fortnite. Alongside Batman Zero and Rebirth Harley Quinn, this is the third crossover skin to appear in-game to tie in with the ongoing Fortnite / Batman crossover.
Unlike the other two skins so far, there doesn't appear to be a way to get Catwoman Zero for free (read below for details). However, you can get Catwoman's new pickaxe by redeeming the code included in issue three of the series – either by purchasing the comic book physically or through DC Universe Infinite. If you do unlock the pickaxe you'll get a discount on the Catwoman bundle.
Catwoman Zero is available to buy in the Item Shop for 1,200 V-Bucks or in a bundle with her pickaxe for 1,500 V-Bucks (saving you 500 V-Bucks on the total).
Batman Zero – Zero Point crossover
The Fortnite / Batman crossover has officially begun with the release of the first three of six fortnightly comics. The six-issue miniseries has thrust the World's Greatest Detective onto the Fortnite Island, though he has no memories of who he is or how he got there.
Even if you aren't interested in lore there's still a good reason to pick up these comics: in-game cosmetics. The first issue included a code for the Rebirth Harley Quinn skin, with Batman's glider and Catwoman's pickaxe being available in issues two and three respectively.
If you input the code from all six comic books you'll receive an additional bonus: the Batman Zero Fortnite skin – or you can buy him now in the Item Shop for 1,500 V-Bucks if you don't want to wait.
His design appears to be based on how the character looks in issue two of the mini-series. You can buy the comics physically, or you can subscribe to DC Universe Infinite (only available in the US or by using a VPN). If you use DC Universe Infinite, after reading a comic a code should be emailed to you for each item.
Beast Boy - Teen Titans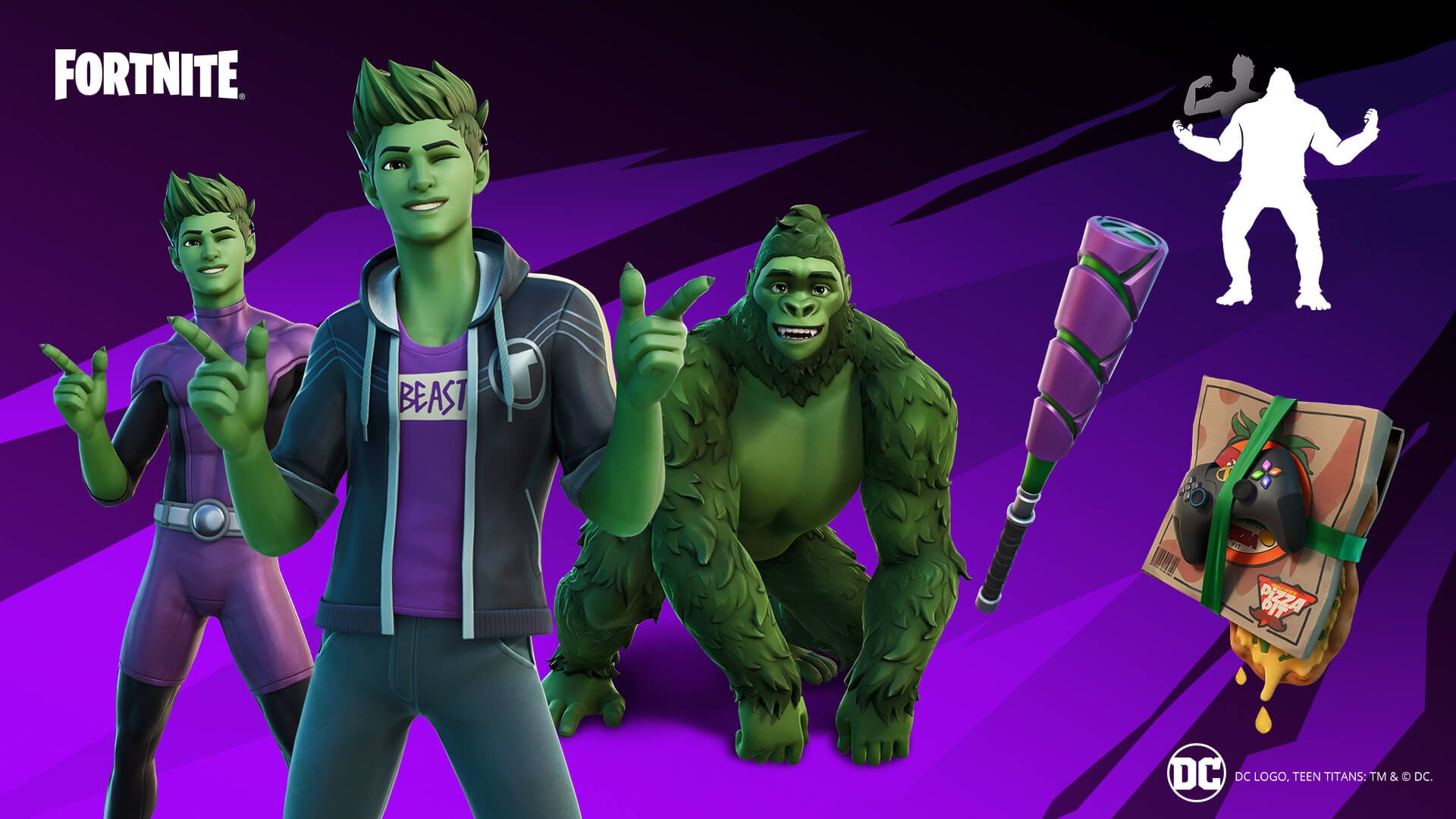 Yet another DC superhero has found their way onto the Fortnite island, and this time it's Beast Boy from the Teen Titans. The official Fortnite Twitter account has been teasing his addition with multiple short comic panels and finally announced his Fortnite skin.
Beast Boy is currently available in the Item Shop for 1,200 V-Bucks.
Deimos – Fortnite Crew May 2021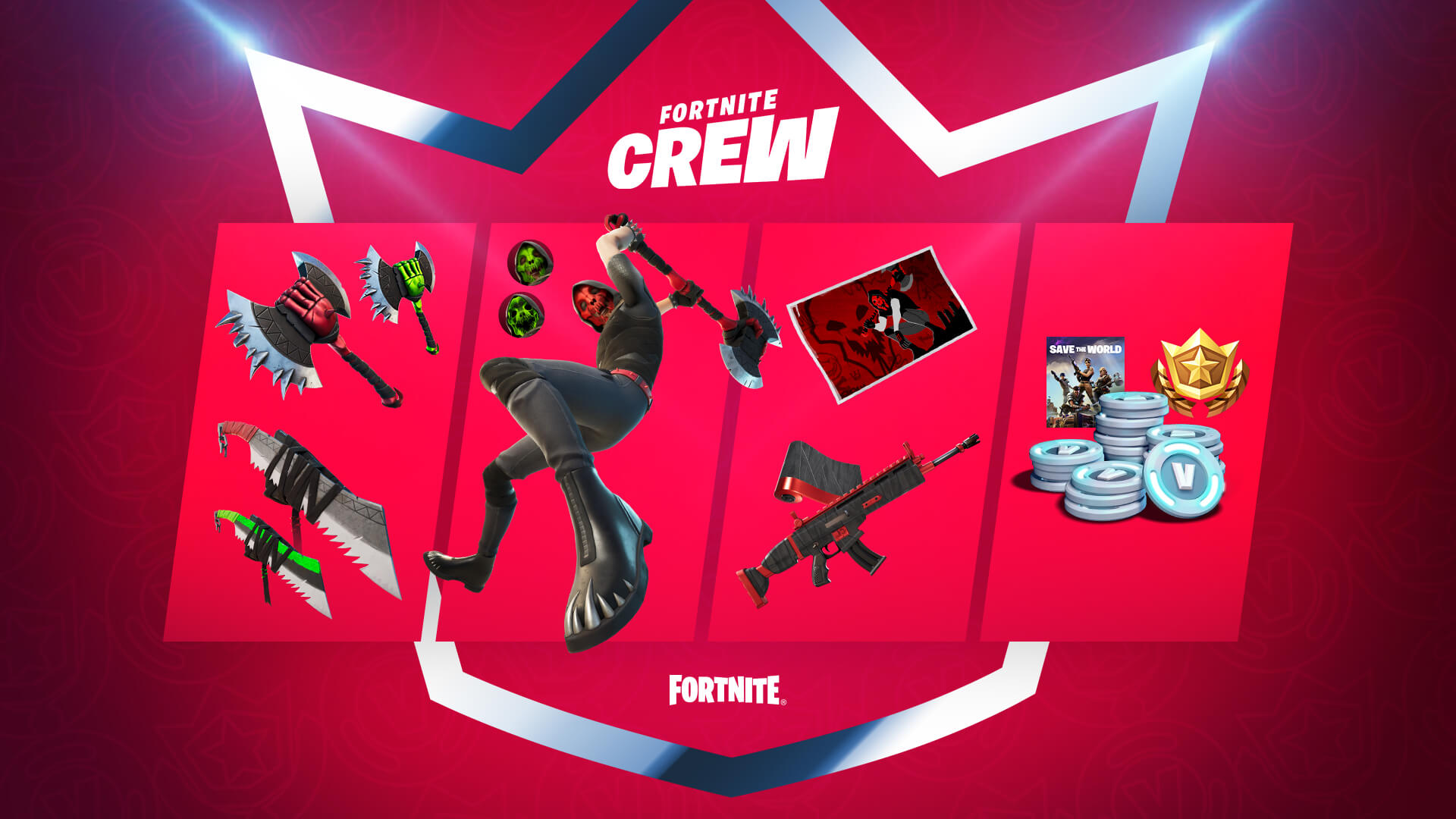 The Fortnite Crew pack for May 2021 has been revealed, and it includes quite a lot more than just a skin this time. Alongside the new Deimos Fortnite skin – and cosmetics that match the character's appearance – you'll also be given access to the PVE game Fortnite: Save The World.
Fortnite Crew costs $11.99 (£9.99 / AU$15.99) per month and will net you 1,000 V-Bucks as well as the Battle Pass if you don't currently own it.
Snakes & Stones Challenge Pack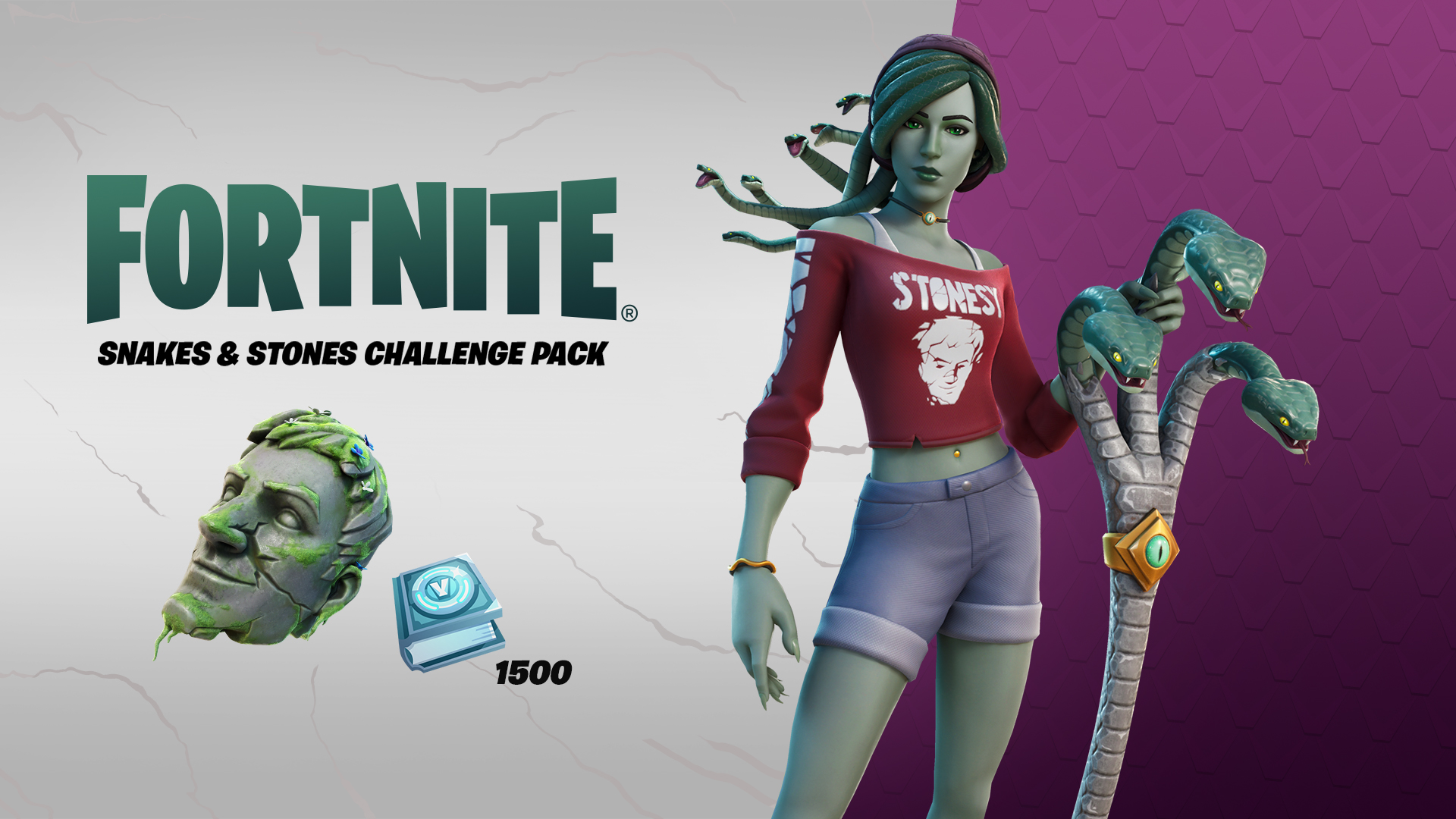 A new paid bundle has arrived in the Fortnite Item Shop, and this one is dedicated to the new Fortnite skin Lyra. The Medusa-inspired outfit will come with a harvesting tool, backbling and 1,500 V-Bucks (though you'll have to complete challenges to unlock the currency).
The Snakes & Stones Challenge Pack is available to buy right now for £9.99 / $11.99 / AU$17.55 – you won't be able to use V-Bucks to get it, unfortunately.
Rumored Fortnite skins
NBA Skins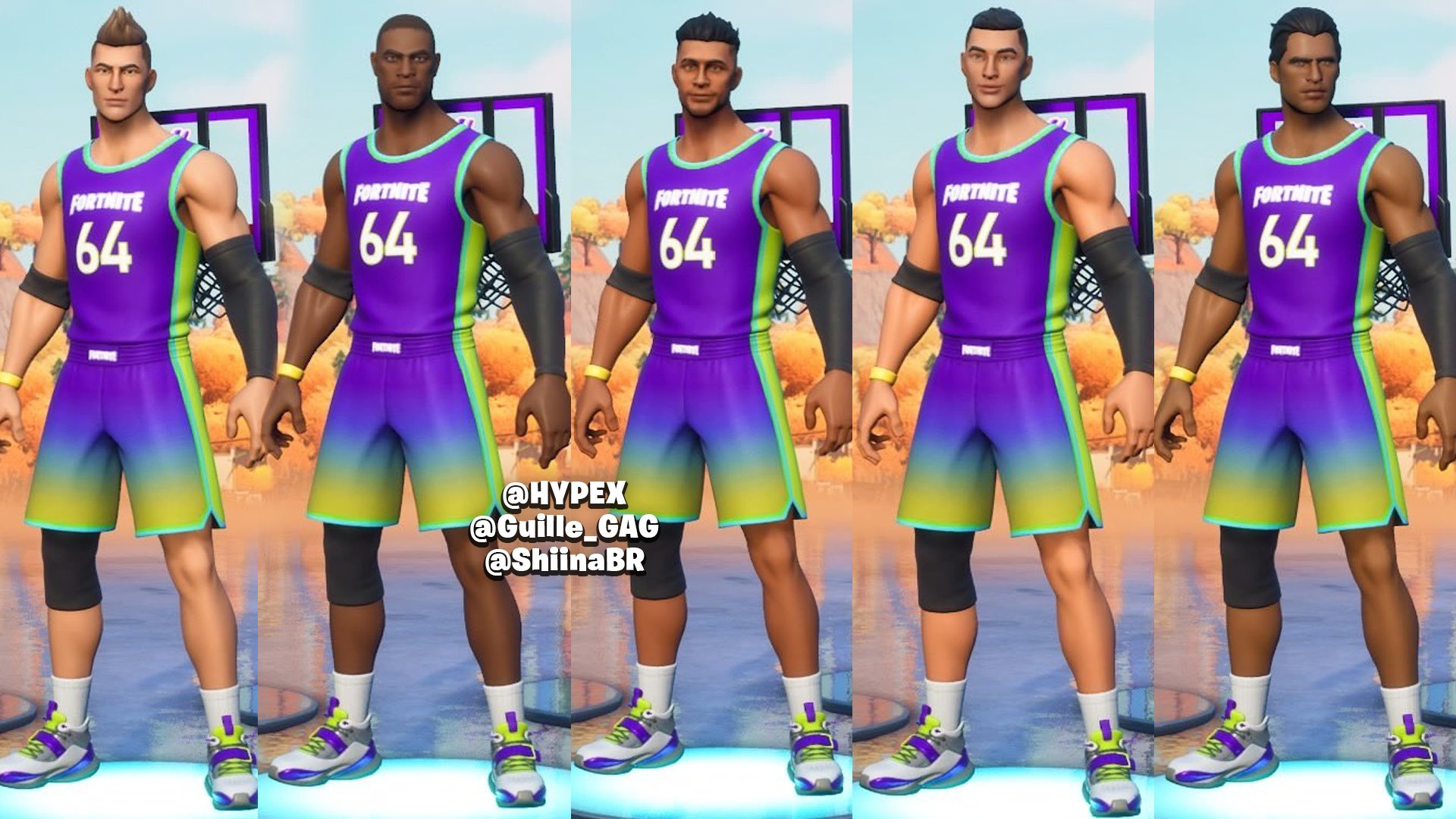 After documents from the Epic Games vs Apple court battle suggested an NBA collaboration could be on the way, basketball fans' dreams may actually be coming true. Joining the soccer and NFL Fortnite skins already in the game, players could soon be able to battle as one of ten leaked NBA-inspired skins.
Much like the NFL skins, you will apparently be able to play in your favorite team's colors. We don't yet have a release date, but we can guess that they'll likely cost 800 V-Bucks each (based on similar skins' prices) if they do hit the Item Shop.
Samus Aran - Nintendo's bounty hunter
@GenosPapa Dual reveal of Samus in Fortnite, and Jonesy in Smash at E3? LET'S GOOOOO! pic.twitter.com/gAxb84xFZ7May 19, 2021
In Fortnite Chapter 2 Season 5 many fans were calling for Nintendo to be represented by an in-game skin after both Xbox and PlayStation got their mascots in the Battle Royale. The obvious choice was bounty hunter Samus from the Metroid series – but she never showed up.
Leaked documents shared on Twitter from the Epic Games vs Apple court battle indicate that Samus is/was planned to appear in the game (alongside multiple other characters like Naruto and Ariana Grande). The above panel from issue three of the Batman Zero Point series adds to the speculation that the character could still be coming after fans spotted a silhouette that looks a lot like Samus.
Take this rumor with an unhealthy amount of salt, but it could mean that Samus might soon arrive as a Fortnite skin.
Leaked survey skins
Here are ALL the skins from Epic's Survey, again thanks to @LeakySussed! pic.twitter.com/H8RNZlQjOOMay 14, 2021
Here's a leak to take with an extra pinch of salt: multiple Fortnite leakers on Twitter have shared images from a recent Epic survey showing off several new skin designs. In it the company detailed potential Fortnite skins and included images of ones we might eventually see added to the game.
You can see all of the in the tweet above but some of our favorites are Cartoon Bushranger, a Vampire Drift, and Guff dressed as a Christmas tree. We have no clue if any of these skins will ever be added to the game, but be on the lookout in future seasons.
The Foundation – Leader of the Seven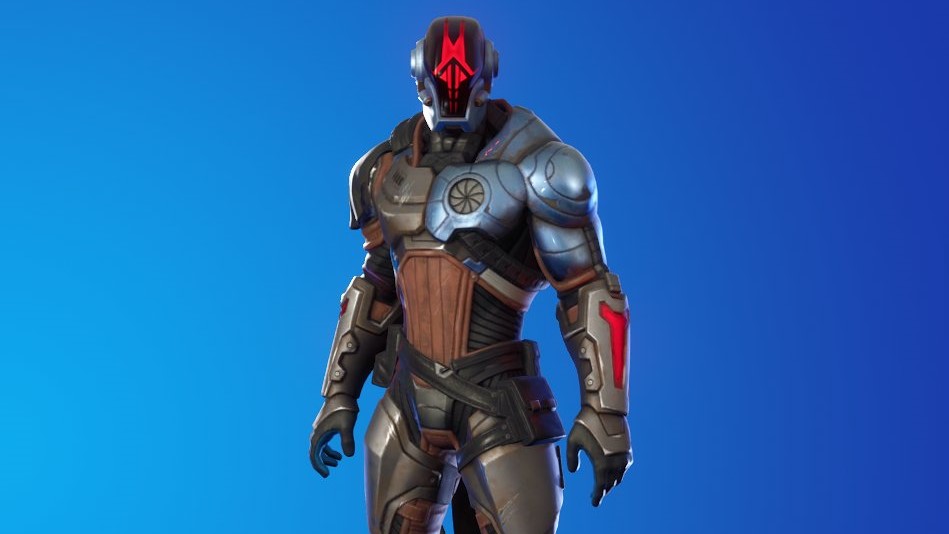 The Foundation, a character that appeared in the epic Fortnite Season 5 event, is rumored to be becoming a Fortnite skin at some point in the future. It's likely we won't see him until Season 7 – as he's currently sealed within the Zero Point – but we'll have to wait and see what happens.
Leaker Hypex found files related to the skin in-game so he could be on the way sooner than that, but we'll just have to wait and see what happens.