Battlefield 6, as we believe it will be called, is in development and we can expect to see it hit consoles and PC in late 2021.
Developed by EA Dice, Battlefield 6 is still something of a mystery but EA has wasted no time in teasing big things. EA CEO Andrew Wilson has expressed hopes that the latest consoles will "bring massive and immersive battles to life with more players than ever", mentioned maps "with unprecedented scale" and said that "the next vision of Battlefield takes all the destruction, player agency, and vehicle and weapon combat that the franchise is known for and elevates it to another level."
Add to that the rumors that the game could feature 128-player maps, a Battle Royale mode and extreme weather conditions and we think there's plenty to be interested in.
With EA DICE confirming the new Battlefield will be revealed "soon" and more information coming in June, it shouldn't be long until we see more from Battlefield 6 and perhaps get a more solid release date. In the meantime, we've gathered together all the latest news and rumors around Battlefield 6 so keep reading if you want to find out more.
Battlefield 6: what you need to know
What is it? The next installment in the Battlefield game series
When can I play it? "Holiday 2021" (between October and December)
What can I play it on? PS5, Xbox Series X/S and PC confirmed
Battlefield 6 release date and platforms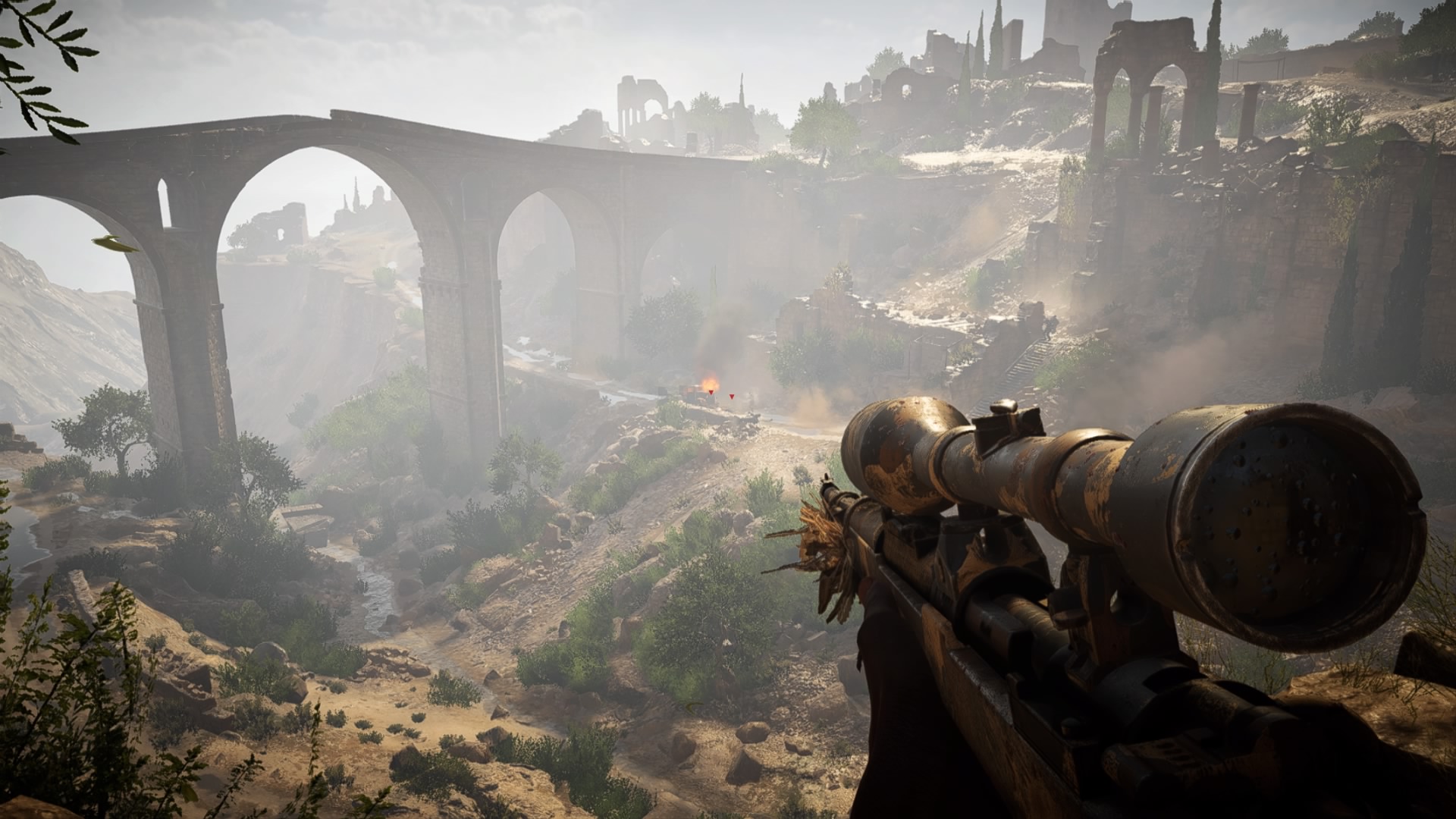 Battlefield 6 is due to release "Holiday 2021" for PS5, Xbox Series X and PC. This release window was confirmed by EA CEO Andrew Wilson in an earnings call in November 2020.
"The next Battlefield is set to launch in holiday 2021, and we are excited to share a lot more about the game in the spring," Wilson said during the call. That means we can expect the game to release between October and December this year. EA DICE has also narrowed down that "Spring" reveal window, revealing in late April that we can expect the full Battlefield 6 reveal "soon".
While Battlefield 6 has been confirmed to release on PS5, Xbox Series X/S and PC, there has still been no confirmation that the new Battlefield will land on PS4 and Xbox One, leading Battlefield leaker Tom Henderson to speculate that Battlefield 6 may skip these platforms altogether. EA has not confirmed whether or not this is the case.
Battlefield 6 trailers
While EA Dice hasn't released any Battlefield 6 trailers yet, the upcoming Battlefield was featured in a tech trailer during EA Play 2020. We only caught a glimpse of some "work in progress" footage, which showed facial animations and a large number of soldiers running into battle.
From the brief glimpses we've seen, it looks like facial animations will be more realistic than previously and that we're going to see battlefields getting even larger this time round - potentially with more players (as rumored).
"We are creating epic battles at a scale and fidelity unlike anything you've experienced before", EA's chief studios officer Laura Miele said during the video. It may not be much to go on, but it suggests Dice plans to utilize the power of the new consoles to its utmost. Check it out for yourself below, at the 44 minute mark:
Battlefield 6 news and rumors
We've rounded up all the latest news and rumors surround Battlefield 6, below:
Battlefield 6 reveal trailer likely to be shown in June
It looks like we finally have a solid date, or month at least, as to when we'll see Battlefield 6. The game's official Twitter account posted a teasing tweet that said: "Words that rhyme with Soon. June. Boom."
While we'll have to wait to see exactly what will be revealed in June, we're confident that a trailer will at least be shown, and possible a release date. The drop would coincide with E3, which takes place on June 12 on June 15.
'Wacky cosmetics' and a customizable robot dog
In response to someone on Twitter asking if Battlefield 6 will have "stupid cosmetic items" like in Battlefield 5, Battlefield leaker Tom Henderson confirmed that - as far as he knows - the new Battlefield will have "wacky cosmetics", due to "the nature of the setting".
However, according to Henderson, the inclusion of these cosmetics "isn't necessarily a bad thing and is actually pretty cool". Henderson then attached a link to a video about ballistic helmets, suggesting this could be the type of cosmetics he's referring to.
These types of cosmetics would make sense given that Henderson previously claimed that the new Battlefield will take place in a modern to near-future setting - around 10 years from now.
In a follow-up reply, Henderson also said that players will have a robot dog, which will be customizable - though he didn't share the extent to which players can customize the robot or what those cosmetics will look like.
Battlefield 6 reveal is 'soon', says DICE
EA Dice has confirmed that the new Battlefield will get the full reveal treatment "soon", as stated on Battlefield's official news blog, written by DICE general manager Oskar Gabrielson.
The post reiterates that Battlefield 6 will feature "the return of all-out warfare," which could suggest the series is revisiting a modern setting after the previous Battlefield 1 and Battlefield 5 took place in World War One and World War Two respectively. Initial rumors on Battlefield's 6 modern setting came from known Battlefield leaker Tom Henderson, who claimed the game would be "modern/set in the near future" (you can read more on that below).
DICE also stated that Battlefield 6 is in a daily playtesting phase, indicating that the game is indeed playable and potentially close to finishing development. DICE also, once again, mentioned next-gen consoles but not last-gen, suggesting we may not see Battlefield 6 on PS4 and Xbox One.
"We're in daily playtesting mode right now: polishing, balancing, and making the best possible Battlefield game we can", the post reads. "I can tell you it is a bold step. It has everything we love about Battlefield – and takes all of it to the next level. Epic scale. All-out military warfare. Crazy, unexpected moments. Game-changing destruction. Massive battles, packed with more players and mayhem than ever before. All brought to life with the power of next-gen consoles and PCs.
"Get ready for our reveal soon 😉 ."
Extreme weather conditions?
Leaker Tom Henderson claims that Battlefield 6 will feature extreme weather conditions and that the game's first reveal trailer will revolve around a desert island.
Henderson shared a rough sketch of what the game's new map will look like on Twitter. Previous leakers have suggested one of the new Battlefield 6 maps will take place in Kazakhstan, however, this map appears to be different.
The game's trailer will also reportedly showcase Battlefield 6's new extreme weather conditions, including a tornado that will have a big impact on gameplay.
Skipping PS4 and Xbox One?
Battlefield 6 might skip PS4 and Xbox One, releasing solely on PS5, Xbox Series X/S and PC instead, according to notable Battlefield leaker Tom Henderson. According to Henderson, his sources haven't shared anything "concrete" about whether Battlefield 6 (which he claims will simply be called 'Battlefield') will be coming to PS4 and Xbox One, leading him to speculate that the latest entry in the franchise won't release on these platforms at all.
The tweet also speculates that rumors of Battlefield 6 coming to Xbox Game Pass on day one are true and that this move will be made "to boost up player numbers".
It's worth noting that Henderson hasn't shared any concrete details that say the new Battlefield isn't coming to PS4 and Xbox One, instead this rumor is based on a lack of information about the game's release on last-gen platforms. So it's worth treating this rumor with a lot of skepticism.
The lack of confirmation about the game's release on PS4 and Xbox One – and the emphasis on "next-gen" – makes Henderson's comments somewhat more believable, however it's possible that we could see Battlefield 6 arriving on PS5, Xbox Series X and PC first, with a last-gen release coming after. Though, this could be wishful thinking.
A near-future setting, a possible name and "revolutionary" campaign?
Notable Battlefield leaker Tom Henderson has claimed that the Battlefield 6 (rumored to simply be called 'Battlefield'), will be "modern/set in the near future". According to Henderson, the new Battlefield will be set 10 years from now, "which gives the developers a chance to be able to implement weapons and vehicles that are currently in military development today".
Henderson claims players should expect military robots, drones, jets, helicopters and tanks, plus a "revolutionary campaign" compared to previous Battlefield games. Henderson claims the campaign will focus on the player and their specialist unit, allowing them to choose which superpower they fight for.
"In Battlefield, there isn't necessarily 'Axis and Allies' as you will be able to choose your own path," Henderson's post reads. "Both the USA and Russia, who are the game's only standing superpowers, will offer to 'recruit' your specialist team and their skills throughout the campaign, which will be a valuable asset to both sides. It would also appear like this year's campaign is a co-op experience."
Henderson also claims that the reveal trailer for Battlefield 6 won't feature gameplay or multiplayer, but that multiplayer will "feature bigger and better battles and is described as "Battlefield ¾ on steroids".
Henderson also claims Battlefield Battle Royale is in the works (something he has claimed previously), separate from Battlefield 5's Firestorm.
"The Battle Royale experience will be completely disconnected from the Firestorm name and instead will adopt a new name, probably for obvious reasons," Henderson wrote. "Players will still be able to play as the four different types of soldiers, but instead of just having unique gadgets, players will also have different 'abilities', which are similar to Call of Duty perks. For example a Scout soldier might have silent footsteps, whereas an Assault soldier might be able to sprint for a longer duration."
It's a lot to digest and definitely should be taken with a big pinch of salt.
Battlefield 6 coming to Xbox Game Pass on day one?
Battlefield 6 is rumored to be coming to Xbox Game Pass, following comments made on the Xbox Era podcast that a "certain third party, AAA first-person shooter that is highly likely to be launching in Game Pass this Fall". While "Battlefield 6" isn't explicitly said, it has led to speculation that this could be the title that's being spoken about - especially given that notable Battlefield leaker Tom Henderson responded to the post with a nodding head gif.
It's possible that another AAA game is being referred to rather than Battlefield, especially given that Back 4 Blood is due to release on October 12, 21 and would fit this description. EA hasn't confirmed a release date for Battlefield 6 or whether it will be landing on Xbox Game Pass. TechRadar has asked EA for comment on this rumor.
Battlefield 6 tipped for May reveal
Battlefield 6 could be officially revealed sometime in May. That's according to GamesBeat's Jeff Grubb, who revealed in a live stream that, as far as he understands, EA is likely planning to announce the new Battlefield before June.
In response to a fan who asked when Battlefield 6 will be revealed, Grubb answered: "May". "Let's add some color to that, probably May," Grubb continued. "Things are still fluid, they haven't announced anything publicly yet, but my understanding is that they're [EA] probably looking at May."
"I think Battlefield 2021 should get revealed before the general E3 timeframe, so before June. I think that means May," Grubb said. "That's not a guarantee or anything, but probably May."
Teasing the game's location?
At the moment, we don't know much about Battlefield 6 but some fans think EA has been teasing its setting and they think it might be Kazakhstan.
According to Battlefield YouTuber DANNYonPC (via GamesRadar), the location's teaser can be found in two places: on the nose of a 3D-rendered character model shown during the EA Play 2020 Battlefield tech demo and then again on the medallion of a legendary Battlefield 5 outfit that can only be unlocked by completing a secret challenge. Apparently, when the numbers found in these locations are translated into GPS coordinates, it gives locations in Kazakhstan.
EA itself hasn't revealed the setting for Battlefield 6, so we won't know for sure until some kind of official announcement is made but this is a pretty good sign that fans are ready for that Spring reveal.
Need for Speed developer is helping with development
Need for Speed developer Criterion has been enlisted to support EA DICE with the development of Battlefield 6. The game apparently suffered setbacks due to the Covid-19 pandemic, but appears to still be on track for a late 2021 release.
It's not all good news, however, as Criterion jumping on Battlefield 6 means they aren't able to work on the next Need for Speed project. As such, the next Need for Speed has been pushed back into 2022.
In a statement to Polygon, EA chief studios officer Laura Miele explained that development on Battlefield 6 is going smoothly: "the team has been working incredibly hard, they pushed hard last year, and yes, we have been working from home, [...] And it's hard; it's hard to make games from home, and the [EA DICE] team is fatigued a bit."
"We have a great game and some incredible potential with this game. We're playing to win; we're playing to put a great Battlefield game out in the market," Miele added.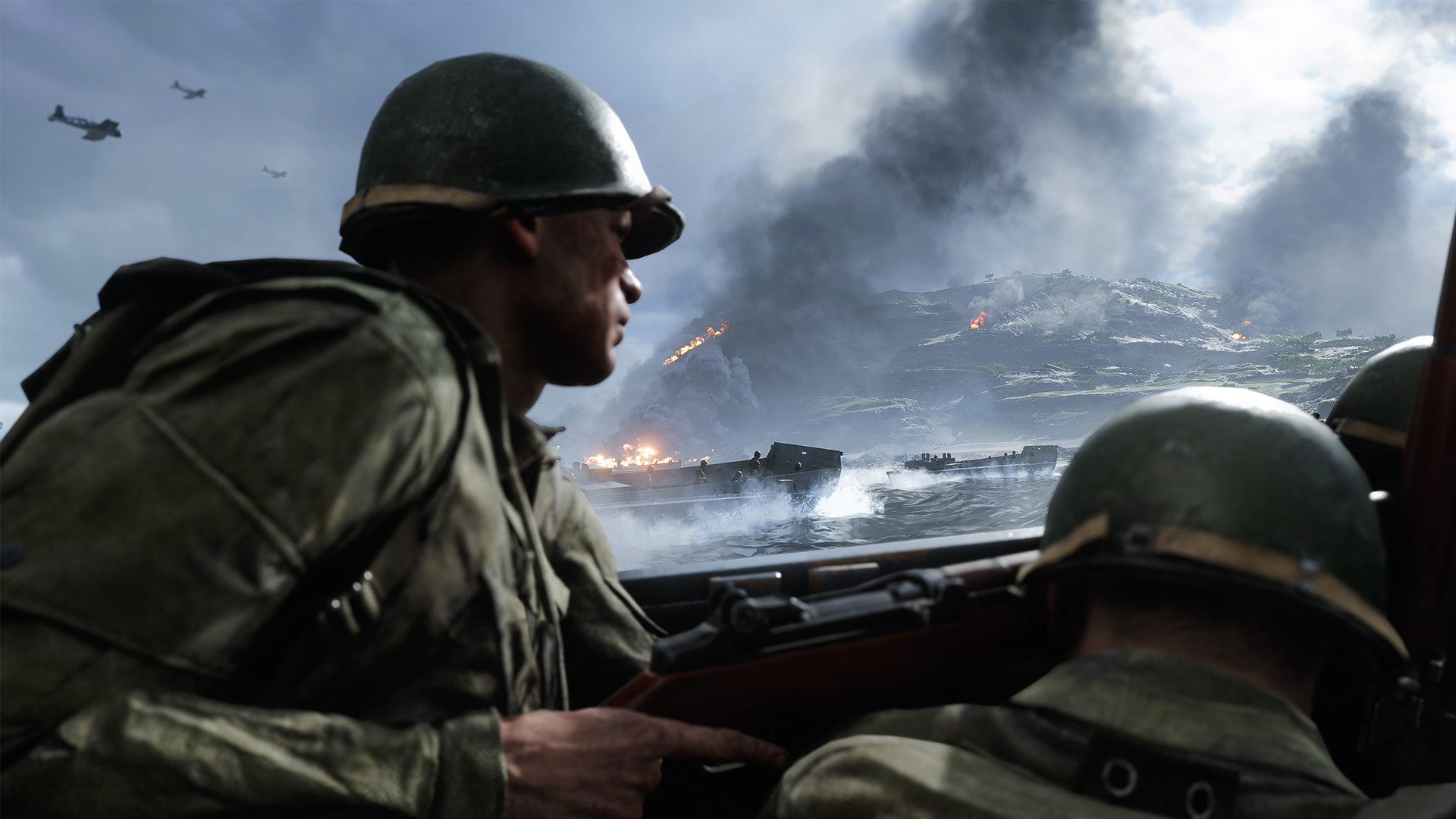 It could be cross-gen, feature 128-player maps and include battle royale
Firm details on Battlefield 6 may be thin on the ground, but a report by leaker TheLongSensation (AKA Tom Henderson) may give us some idea of what to expect from the next Battlefield game.
According to a video (which has now been removed) by Henderson (via VGC), Battlefield 6 will be a "soft reboot" of Battlefield 3, set in the modern era. The new Battlefield is allegedly also set to come to PS4 and Xbox One, in addition to the already-confirmed release on Xbox Series X and PS5.
What's more, Henderson claims that developer Dice has designed some maps with 128 players in mind – a volume made possible by the power of newest-gen consoles. The leaker claims that while these 128-player maps will be available, his sources have clarified that Battlefield's 32 v 32 standard game modes (64 players) will still be available, with players having the option to partake in game modes with a higher player count.
Unfortunately, according to Henderson, these 128-player maps won't be available on last-gen consoles. In addition, PS4 and Xbox One players will also see visual downgrades from the PS5 and Xbox Series X versions, and limited destruction.
Despite this, Henderson claims that his sources have said that there's a separate part of the studio working on these last-gen versions and players "shouldn't be worried."
The leaker also says that EA Dice has had a Battlefield Battle Royale in the works at some stage, with the studio wanting to create their own version of Activision's successful Call of Duty Warzone. However, it remains unclear as to whether it is still developing this.
It's always worth taking leaks with a pinch of salt, but Henderson has previously been accurate, with his claim that Battlefield 6 will be set in the modern era corroborated by VentureBeat reporter Jeff Grubb.
Battlefield 3, which apparently is a major influence on Battlefield 6, was set during the fictional War of 2014 – so we're expecting, if Dice is aiming for a modern era, that we'll be looking at something a bit more up to date.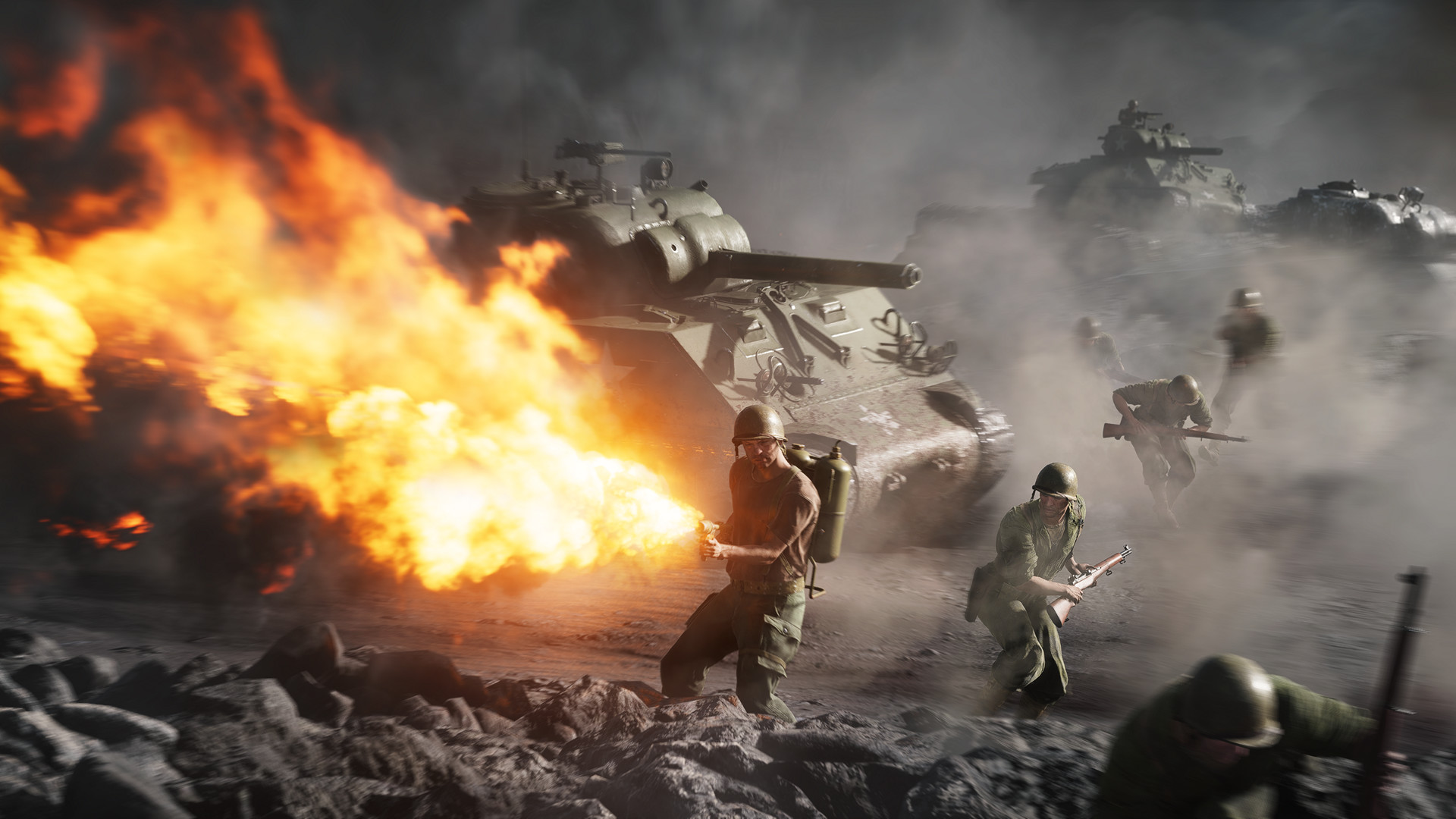 We'll find out more soon
During an earnings call in November 2020, EA CEO Andrew Wilson confirmed that more information on Battlefield 6 will be revealed "in the Spring", which means we'll likely hear more official info between March and May 2021. Of course, we could hear more rumors before that.
The power of the PS5 and Xbox Series X is key to its development
During the November 2020 earnings call, EA CEO Andrew Wilson revealed the power of the new PS5 and Xbox Series X is allowing the team to make the new Battlefield "with never-before-seen scale.
"The technical advancements of the new consoles are allowing the team to deliver on a true next-gen vision for the franchise," Wilson said.
Bigger, more immersive battles
In an earnings call, EA CEO Andrew Wilson has revealed that Battlefield 6 will feature maps "with unprecedented scale" and that "the next vision of Battlefield takes all the destruction, player agency, and vehicle and weapon combat that the franchise is known for and elevates it to another level."
Wilson also reaffirmed that the game will tap into the horsepower of both the PS5 and Xbox Series X, which should "bring massive and immersive battles to life with more players than ever".
Return to military warfare
While it's unclear whether Battlefield 6 will opt for a modern or more traditional setting, EA's Andrew Wilson said that game will "mark a return to all-out military warfare". This could simply mean bigger battles with more vehicles and onscreen mayhem than ever before, however.
Maps could feature extreme weather conditions
Battlefield 6 could feature extreme weather conditions such as tornados tearing through the map. Dynamic weather or specific conditions could dramatically alter gameplay and pose new challenges.

Robot dogs
Could Battlefield 6 feature robotic dogs? Maybe. Rumors tip the game to include a robot attack dog akin to Boston Dynamics Mule. It'll apparently operate like a vehicle and not a gadget, and be armed with a weapon.
Battlefield 6: what we want to see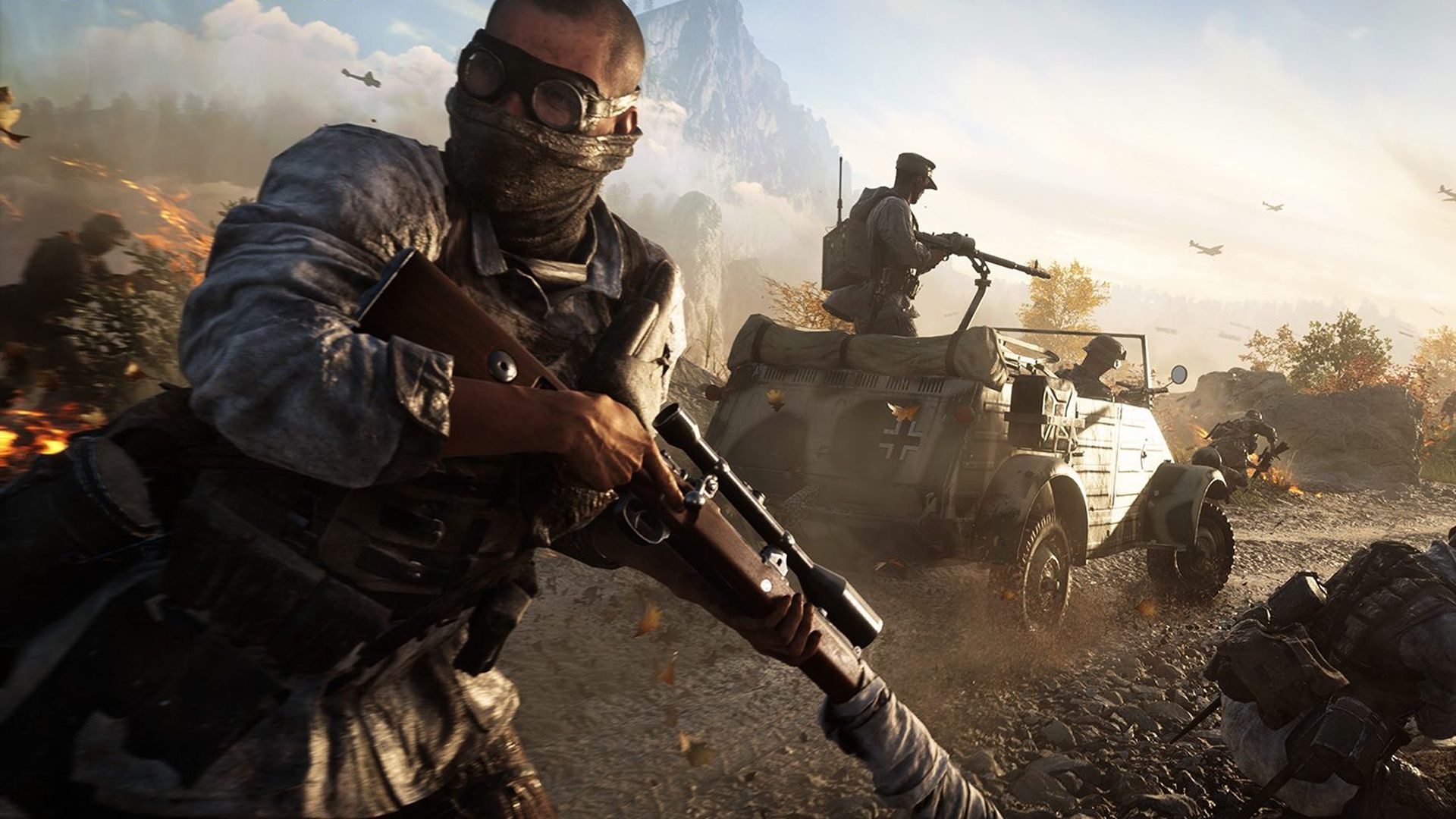 Free Battle Royale mode
If Dice is working on a Battlefield Battle Royale in a similar vein to Warzone, then we hope it's a free standalone game like Warzone. Battlefield 5 included the Firestorm mode which was essentially a battle royale mode, seeing players fighting it out in a play zone surrounded by a ring of fire that gradually grew smaller and smaller.
The issue with Firestorm was that it was a mode within Battlefield 5, so to play the mode you had to purchase the full Battlefield 5 game. We're hoping that this time, Dice will offer a free-to-play battle royale mode that can sit separately from the main game, like how Activision has done with Call of Duty: Warzone.
Huge battles
Again, it's rumored that this will be the case - with 128-player maps rumored - but we hope that comes to fruition. Battlefield's 32 vs 32 player maps are great and all, but more players would really see these battles become epic.
Crossplay
Battlefield 5 lacked this important feature, meaning that PS4, Xbox One and PC players couldn't play together. We're hoping that Battlefield 6 will bring cross-play in, allowing everyone to play together - no matter what platform they're on.
Plenty of modes at launch
In our Battlefield 5 review, one of our biggest issues was that there weren't many modes available at launch - including the practice range - making the game feel a bit bare bones. We're hoping Battlefield 6 addresses this issue and gives us plenty to jump into straight off the bat.
Dolby Atmos
While you can use Dolby Atmos with games that don't support it, it's undeniably better when games are developed with Atmos in mind. We feel that Dolby Atmos support for Battlefield 6 on PC and Xbox Series X (PS5 doesn't support it) would help to immerse us in the action - and sound incredible.
Local co-op
Playing online is great and all, but we would love the option to play Battlefield offline multiplayer, so we can mess around with friends without the interference of online players.