2021 has proven a busy year for phone launches already, and the Sony Xperia 1 III could join the roster of new releases in the coming months.
The Sony Xperia 1 III's predecessors were all launched around February time, and so with the Samsung Galaxy S21, Xiaomi Mi 11 and OnePlus 9 launches out the way, it's likely to be the next big smartphone launched in 2021. This is the newest iteration of Sony's premium smartphone, likely to come with impressive specs, useful features and a mighty price.
Other phones coming soon:
The 'Sony Xperia 1 III' name might look confusing on paper, but that's almost definitely what the phone will be called. Sony uses a 'Mark' naming scheme for its phones, similar to its cameras, so the Xperia 1 'Mark 3' would represent the third of its line, preceded by the Xperia 1 II and Xperia 1.
We've heard a few leaks and rumors surrounding the Sony Xperia 1 III, so we've collected them all below for your perusal.
Below that, we've compiled a wish-list of features we'd like to see in the phone. There are plenty of ways the Sony Xperia 1 II could be improved upon – TechRadar gave it a 4-star review, so there's certainly room for Sony's next flagship phone to up its game.
Sony's last phone was the Xperia 5 II, an improvement on its Xperia 5 from the year before, and that new device is currently the company's best smartphone. Only time will tell if the Xperia 1 III steals that crown, or falls short of expectations.
Cut to the chase
What is it? Sony's next flagship smartphone
When is it out? Possibly April 14
How much will it cost? Likely around $1,370 / £995 / AU$1,810
Sony Xperia 1 III release date and price
While we don't know exact details regarding the Sony Xperia 1 III's release date, we can comfortably assume that it will land at some stage in 2021.
The Xperia 1 II was unveiled a full year after the original Xperia 1 in February 2020, but given that we're several months past that date, we now expect the Xperia 1 III to arrive between April and June.
Recent leaks suggest April 14 as a potential release date, and Sony has now confirmed that it's announcing something on that date (though hasn't said what).
That said, it took Sony three months to bring the Xperia 1 II to shop shelves after its announcement, so we may have to wait a few months after announcement to be able to buy the Xperia 1 III.
When it comes to cost, leaks hint at a price of 8999 Chinese Yuan, which roughly converts to $1,370 / £995 / AU$1,810. That's remarkably high, but is to be expected given the price of its predecessor ($1,199.99 / £1,099 / around AU$1,840).
Sony Xperia 1 III news and rumors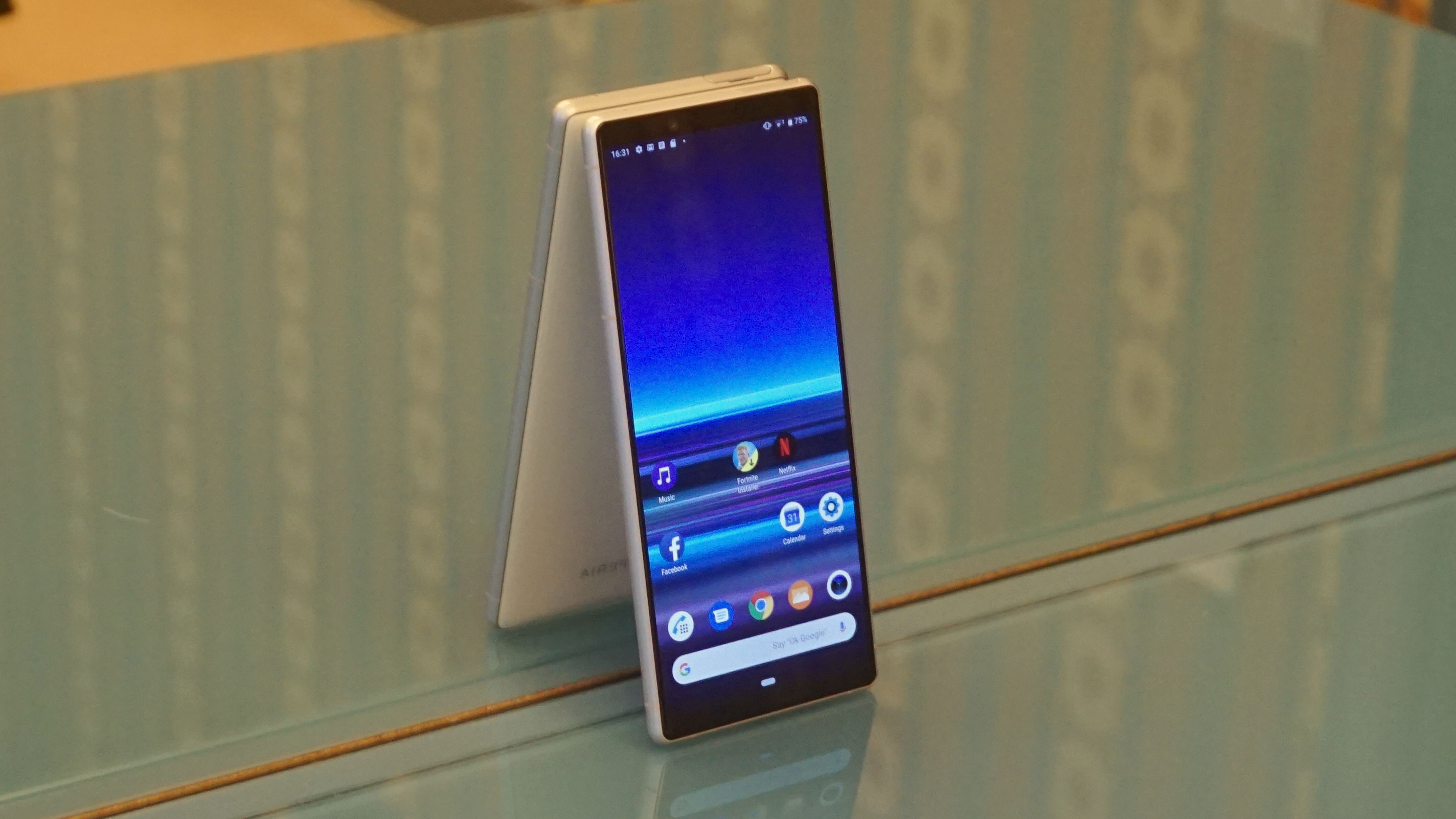 We've heard plenty of Sony Xperia 1 III design rumors, and it sounds pretty similar to its predecessor in terms of looks. Check out this video of the phone, which shows both sides of it, and we're sure you'll agree with us.
Those pictures do show something rumored to be a 'shortcut' button, which we've previously seen on the Sony Xperia Pro, giving you quick access to your favorite apps.
The same design and shortcut key can also be seen on case renders such as the one below, which also highlight a 3.5mm headphone port and the camera array.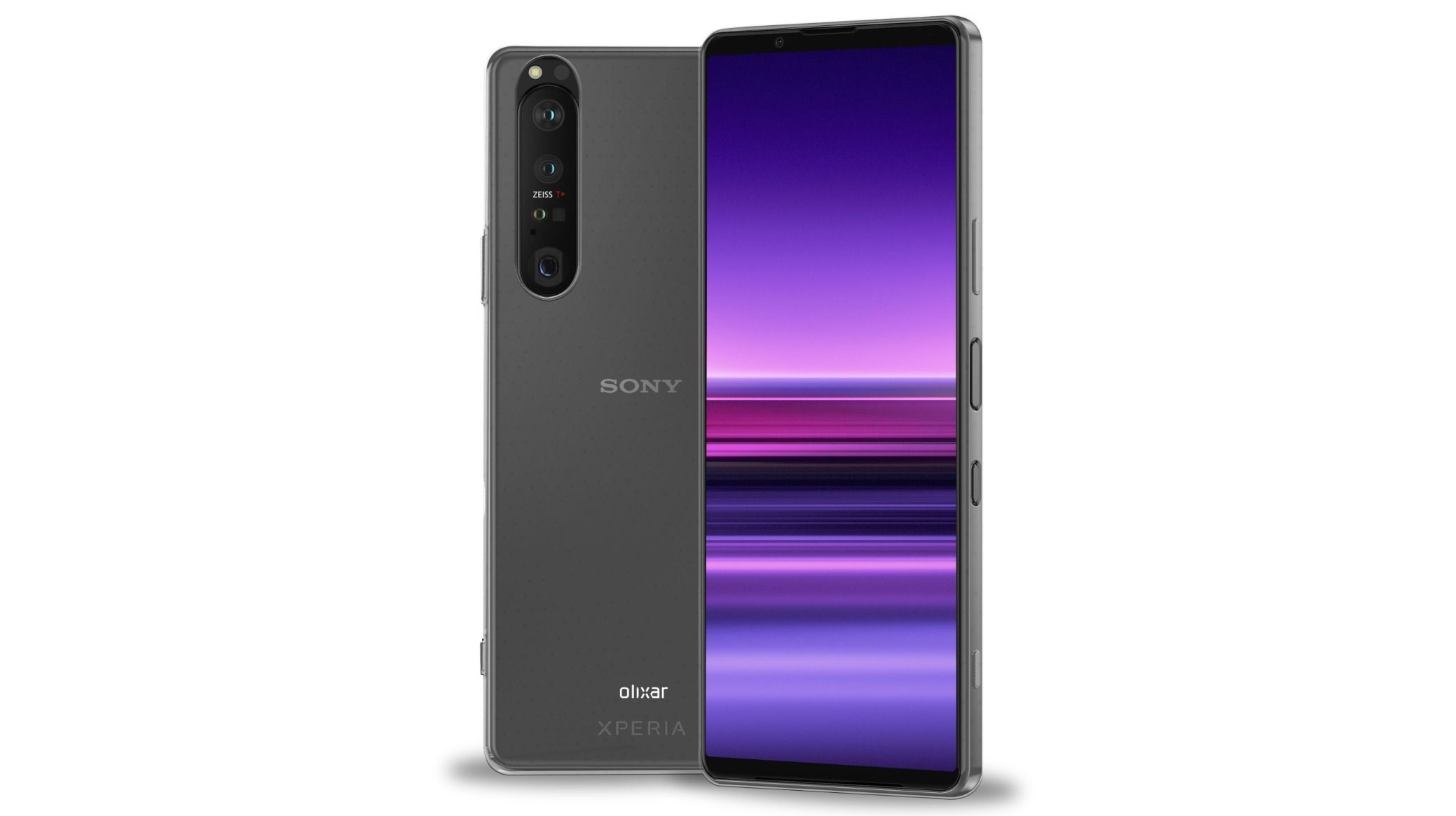 Talking of cameras, we've heard the Sony Xperia 1 III could have a periscope lens on one of its snappers. This type of lens allows for long-distance zooming, possibly 5x to 10x in the case of the Xperia phone.
This is a claim we've heard multiple times, with a more recent rumor adding that the Xperia 1 III might also have a 64MP main camera, a 12MP ultra-wide, a Snapdragon 888 chipset, up to 16GB of RAM, up to 512GB of storage, and a 6.5-inch OLED screen with a 4K resolution and a 120Hz refresh rate.
It also sounds like the selfie camera will get an upgrade for the next Xperia phone, with a wider aperture likely to bring big improvements. The same source for that also suggested the phone will have a similar display to its predecessor – that is, a 6.5-inch 4K display with 21:9 aspect ratio – but with a max brightness 15% higher.
Under the hood, we've heard multiple times that the Xperia 1 III could pack the latest Qualcomm Snapdragon 888 chipset – the benchmark for premium phones in 2021 – and feature 12GB of RAM and 256GB of internal storage (rising to 16GB of RAM and 512GB of storage in a premium variant).
This leads nicely on to a final rumor suggesting the Sony Xperia 1 III might not come alone – a Premium and Compact model could be on the way, too. We've since heard that the latter might be the Sony Xperia Compact, a small phone with mid-range specs which likely won't share the Xperia 1 III name. An Xperia 1 III Premium is expected to boast even higher-end specs than the 'standard' edition, not least the increased storage capacity mentioned above.
What we want to see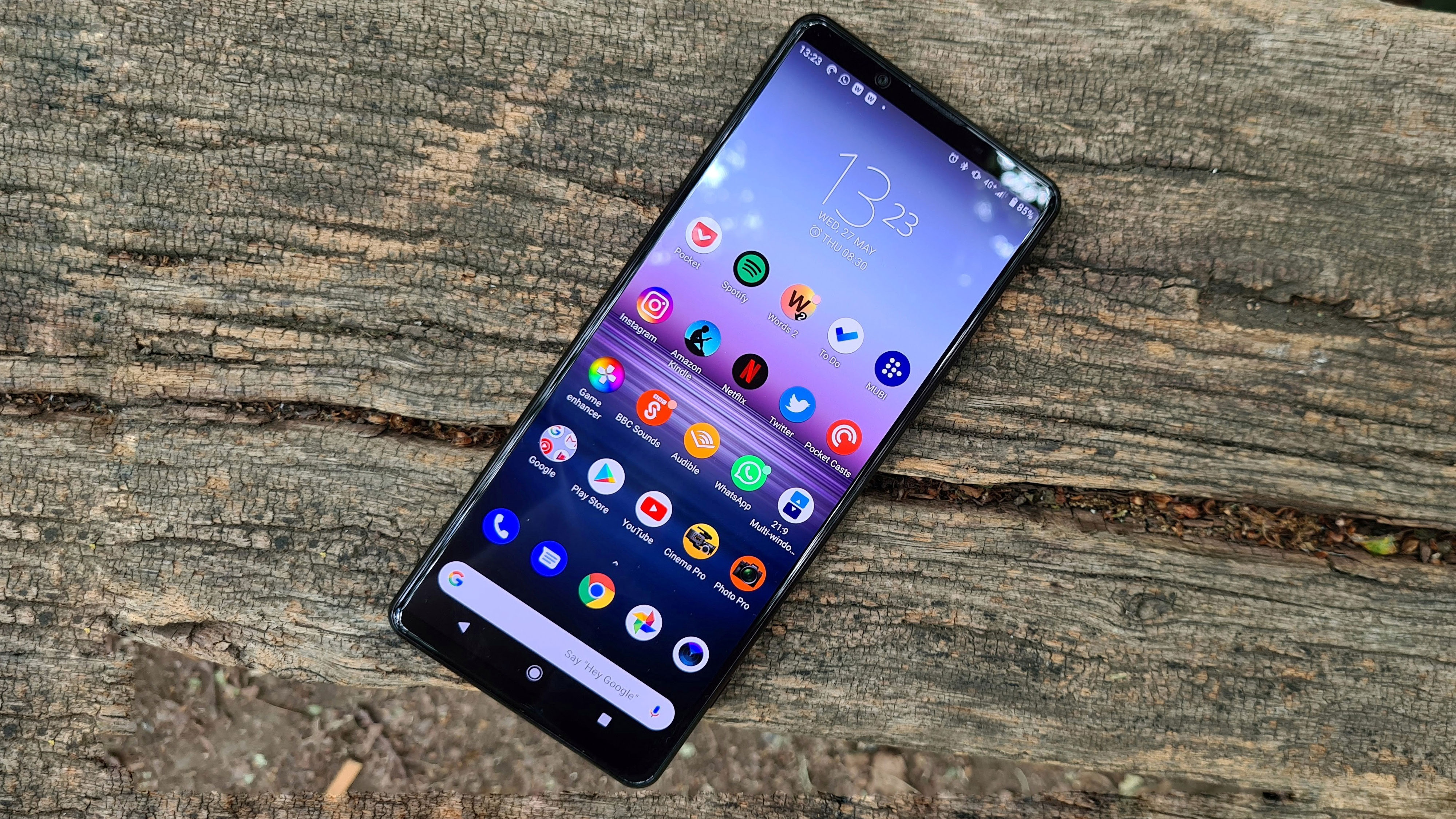 Sony's next flagship is sure to be designed to improve on the last smartphone from the company. Here's what we're hoping Sony will bring to the table with the Xperia 1 III.
1. A lower price
The Sony Xperia 1 II is particularly expensive, especially for those in the US. The variant you can buy in the US doesn't have 5G functionality – a major driving force in phone prices – yet it still costs $250 more than the Xperia 1's launch price.
There are a few additional upgrades here, but it's a remarkably high price for Sony's latest and we hope the company reconsiders that approach for the Xperia 1 III, despite the potentially even higher price we've heard rumors about (see the beginning of this article).
2. 5G across the world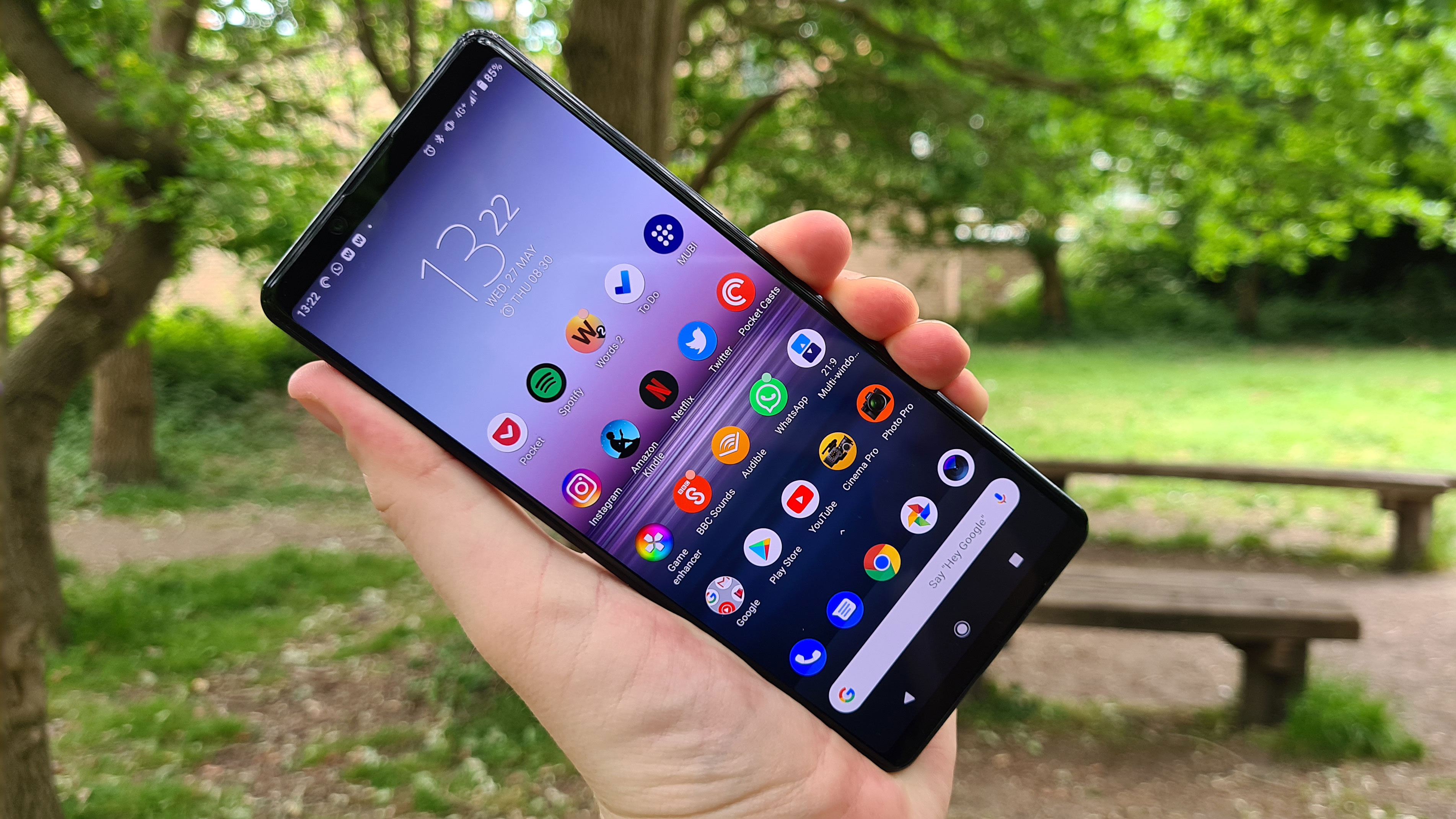 This is a simple one, but the Xperia 1 II didn't feature 5G connectivity when it was released in the US. Other markets around the world, including the UK, got 5G connectivity by default.
Exactly why this happened hasn't been made clear by Sony, but it's a feature that is soon becoming standard on a variety of other smartphones. We'd like to see Sony embrace 5G technology across the world for its next flagship.
3. Keep the 3.5mm headphone jack
Sony has a big selling point in that the Xperia 1 II has a headphone jack. If you want to be able to use a wired headset with your smartphone, the Xperia 1 II is one of the best flagship options on the market that offers you the option.
The company made an odd choice to drop the headphone jack on the Xperia 1, but then brought it back for the Xperia 1 II. We'd like to see Sony hold onto the headphone jack for its next release.
4. A faster release date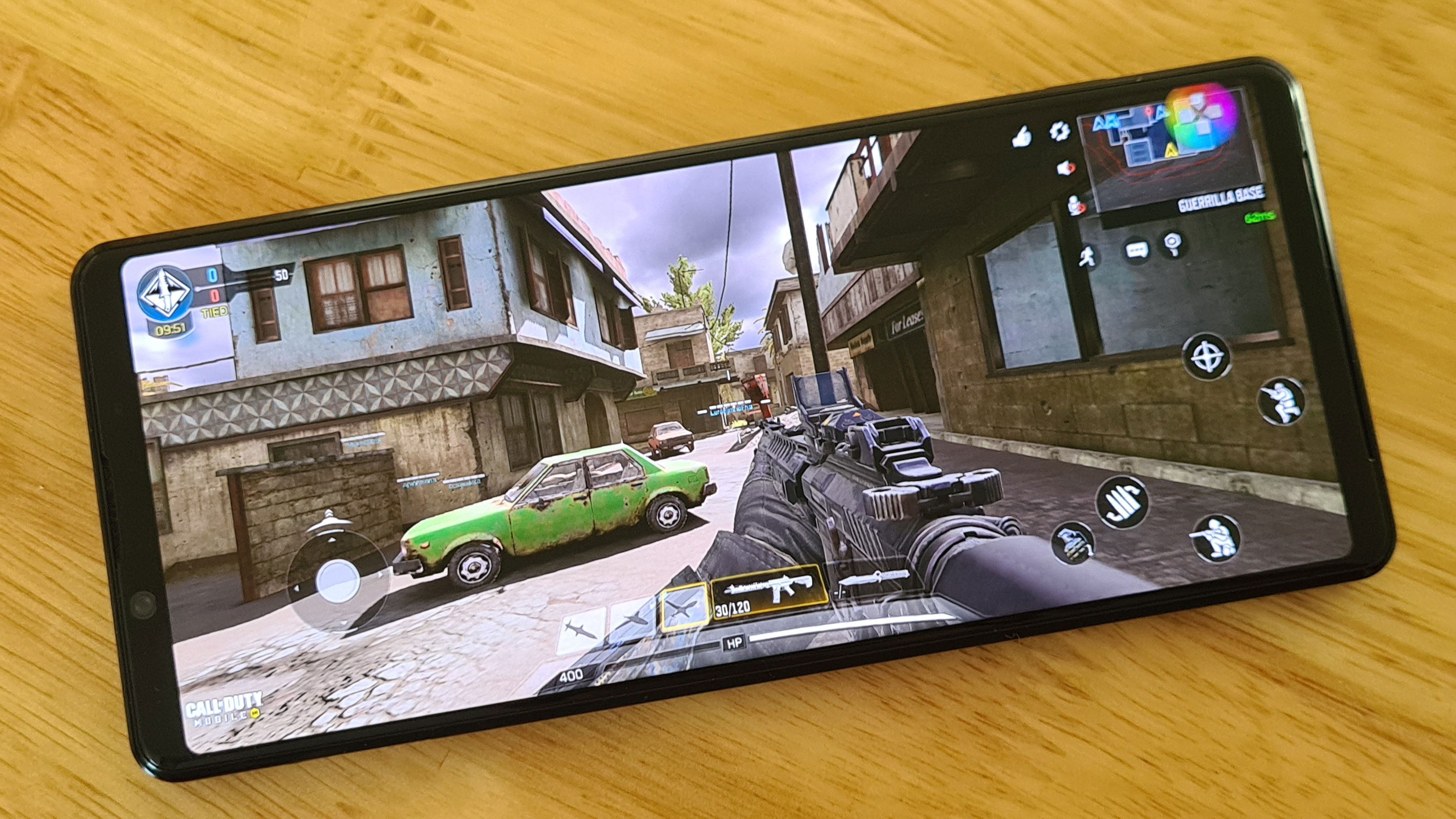 This is a minor one, but the wait for the Xperia 1 II to become available was long. It was announced in late February, and only began to be released in May with markets like the UK having to wait until June.
For true Sony fans, that wait was probably worth it, but for those who were just passingly interested in the handset, they had a lot of other choices during that period, including the Samsung Galaxy S20 and OnePlus 8 Pro series.
5. Keep the 21:9
Again, this is a unique selling feature of Sony's phones and it's clearly something that fans are resonating with. We'd like to see Sony continue its 21:9 aspect ratio, but we hope to see more content to watch or play made available in the next year or so to make the technology worthwhile.
6. Include a high refresh rate screen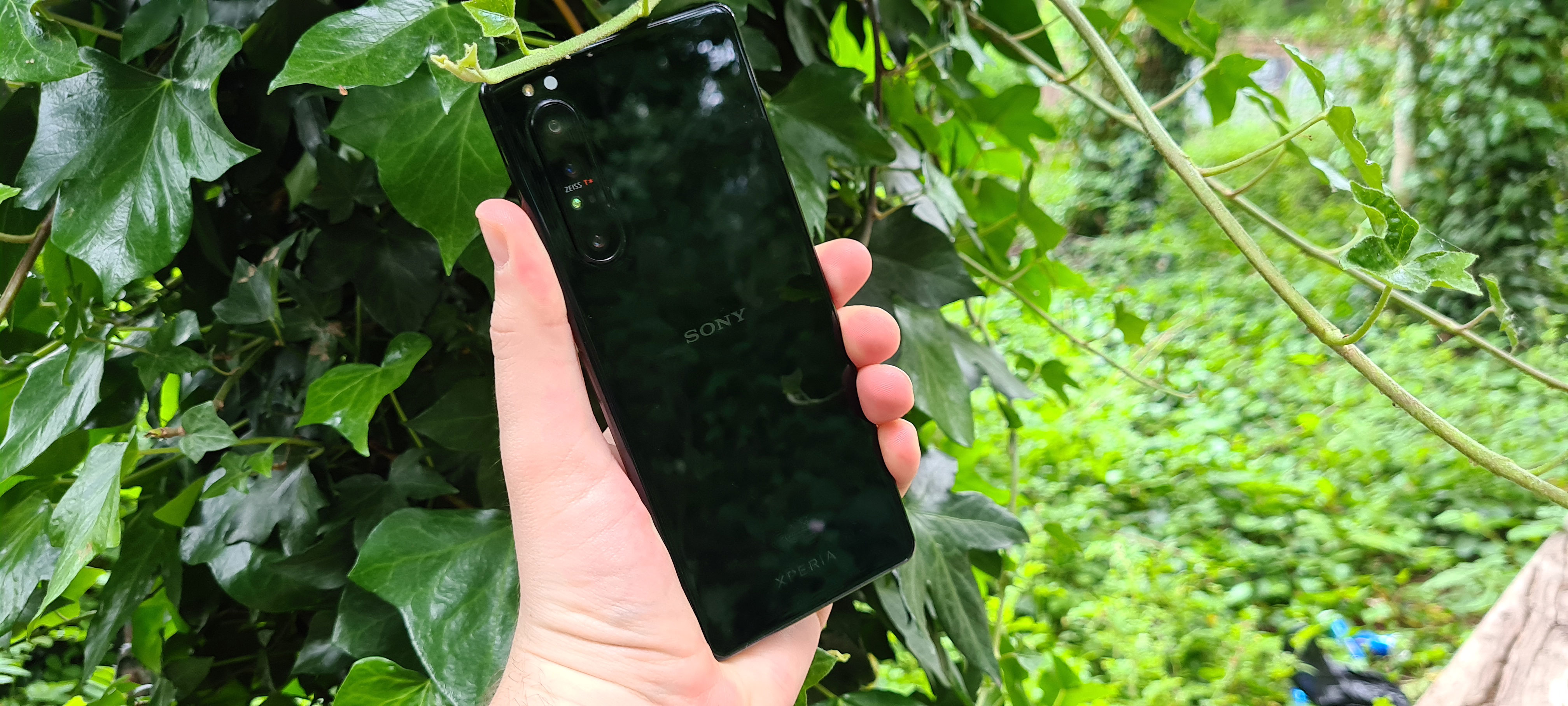 This is similar to 5G in the fact that it's a feature we're seeing become standard on a variety of competing smartphones but is missing here. That's a big omission for a flagship phone.
We'd like to see Sony embrace a higher refresh rate, especially if it's able to combine that with a phenomenal 4K display that would offer one of the best screen experiences on a smartphone.
7. Make it easier to grip
The rear of the Sony Xperia 1 II is made of glass, and combined with its long shape, that can make it a difficult phone to grip.
We'd like to see Sony look toward rounding the corners on the rear of the phone, or including another material that makes you more confident to hold it in one hand without dropping it.