Through January 2021 we heard rumors about an upcoming Motorola Edge S, and naturally we thought this was the upcoming Edge 2 with a slightly different name. Well, that turned out to be wrong.
Other upcoming phones we're looking forward to
The Motorola Edge S has now been launched in China, so we know all about Motorola's new smartphone. However this isn't a new Motorola Edge successor, but another affordable phone from the brand - one which might launch as the Moto G100 in other regions.
The Motorola Edge phones were intriguing, with screens that had edges which curved dramatically - hence the names. We wanted to see more, and it's possible we will, but the Edge S isn't the Edge 2 we hoped for. Maybe that handset is still to come.
While we wait for that Motorola Edge 2 phone, we'll run you through the Edge S including if it'll come to countries outside China.
Cut to the chase
What is it? A new affordable phone for China
When is it out? Possibly April
How much does it cost? Around the same as new Moto G units
Motorola Edge S release date and price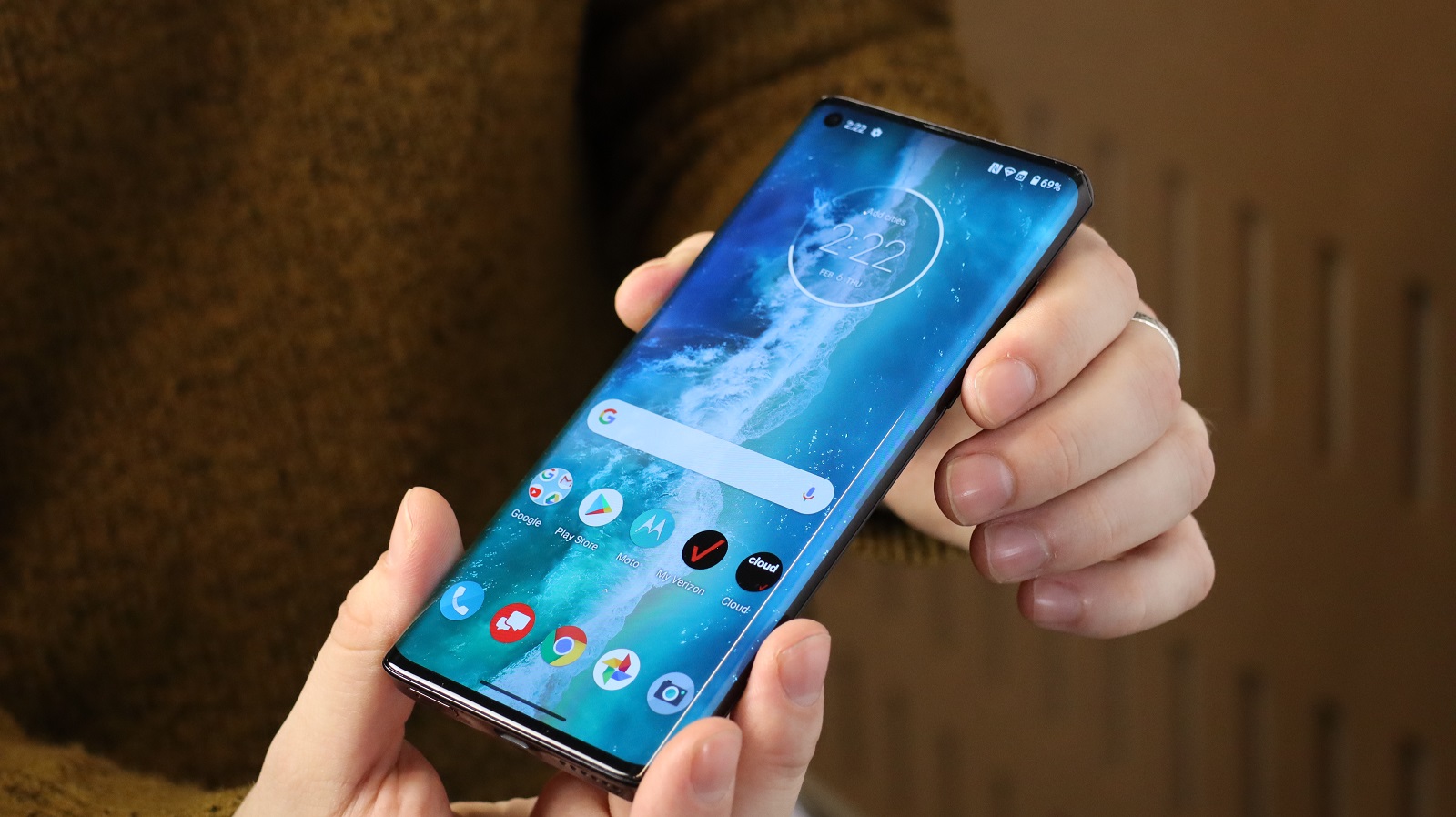 The Motorola Edge S was launched January 26 in China. There's no official news of a launch beyond China, but it's rumored that the handset could launch in April under the Moto G100 name - though leaked specs for that phone differ ever so slightly, so the two handsets might not be quite identical.
In China, the Edge S has a few different prices for different amounts of RAM and storage - we'll run you through them in a graph below.
Motorola Edge S price conversions

| | | | | | |
| --- | --- | --- | --- | --- | --- |
| RAM | Storage | China price | US conversion | UK conversion | Australian conversion |
| 6GB | 128GB | CNY 1,999 | $310 | £230 | $400 |
| 8GB | 128GB | CNY 2,399 | $370 | £270 | $480 |
| 8GB | 256GB | CNY 2,799 | $430 | £320 | $560 |
Motorola Edge S specs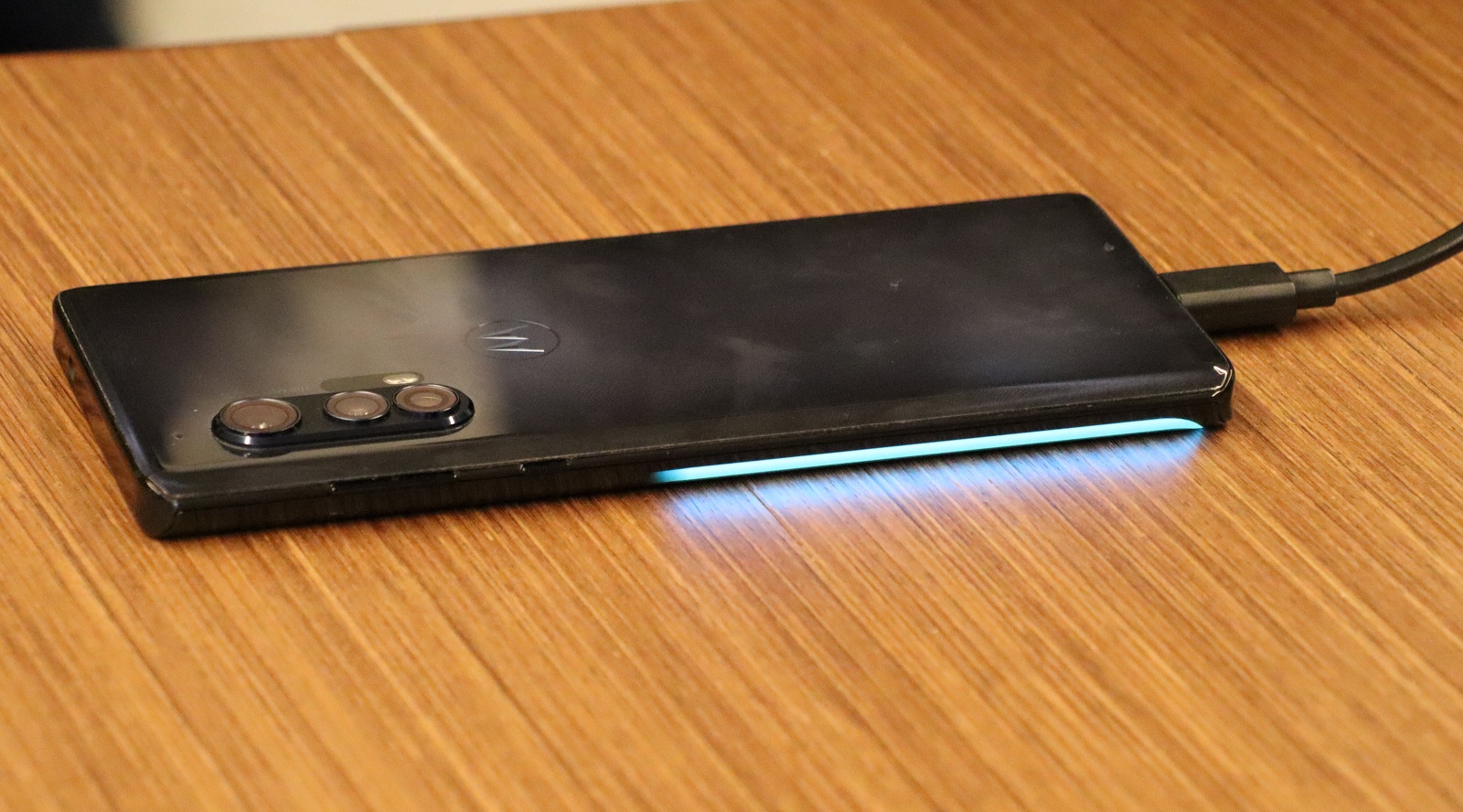 We know a bit about the Motorola Edge S from its Chinese launch.
The phone has a 6.7-inch screen using LCD tech with a FHD+ resolution and 90Hz refresh rate. In this regard it sounds like a few of Motorola's 2020 smartphones, which have the same specs. That display is broken up by two 'punch-hole' camera cut-outs.
Qualcomm's newest top-end chipset, the Snapdragon 870, gets its debut with the Motorola Edge S. By all accounts it's similar to the Snapdragon 865 Plus from 2020, but with a few improvements. It's a 5G phone too.
In terms of battery, there's a 5,000mAh battery in the Motorola Edge S which supports 20W wired charging - and yes, there's said to be a charger included in the box.
It would be unlike Motorola to skimp on cameras, and the Edge S has six, four on the back and two on the front. The front are a 16MP main and 8MP ultra-wide angle snapper.
The back array consists of a 64MP main, 16MP ultra-wide, 2MP depth-sensing and Time-of-Flight (ToF) camera. Apparently, the thing shoots 6K video, which is perhaps a touch more useful for video filmers than the 8K some phones capture.