We could see the OnePlus 9 series of phones (including probably a OnePlus 9 Pro, and perhaps a OnePlus 9 Lite too) very soon, as OnePlus is one of the phone makers which puts out its first batch of smartphones in the first few months of each year.
Now that the Samsung Galaxy S21 has been revealed, the OnePlus 9 is one of the next big events in smartphone fan calendars, so it's understandable that you'd want to know everything that's leaked about the phones so far.
OnePlus had a busy 2020 with the OnePlus 8T, the OnePlus Nord N10 5G, and the OnePlus Nord N100 in the last few months of the year, and before that the OnePlus 8, OnePlus 8 Pro and OnePlus Nord.
Perhaps the OnePlus 9 line will be a synthesis of all the best parts of its previous phones; now that the company has a mid-range line, it doesn't need to court that price segment with its main series of devices, so the OnePlus 9 line could have some seriously premium phones.
That's why we've come up with this constantly updated collection of official news and unofficial rumors around the OnePlus 9 phones – and we've also added our own wish list of features and changes we'd like to see in the new model.
The leaks and rumors are only just starting to come through for the device, but we also wanted to put out a few requests of our own, so we can see if the OnePlus 9 manages to live up to our expectations.
When more information becomes available about the OnePlus 9, we'll update this article, and we're going to put our release and pricing speculation below as well, to give you some context.
Latest news: The OnePlus 9 range could come with Hasselblad cameras, suggesting an improvement to photography. Plus, we now have a clearer idea of their battery sizes and charging speeds.
Cut to the chase
What is it? OnePlus' main phone for 2021
When is it out? Likely around April or May 2021
How much will it cost? Probably at least $699 / £599 (around AU$1,100)
OnePlus 9 release date and price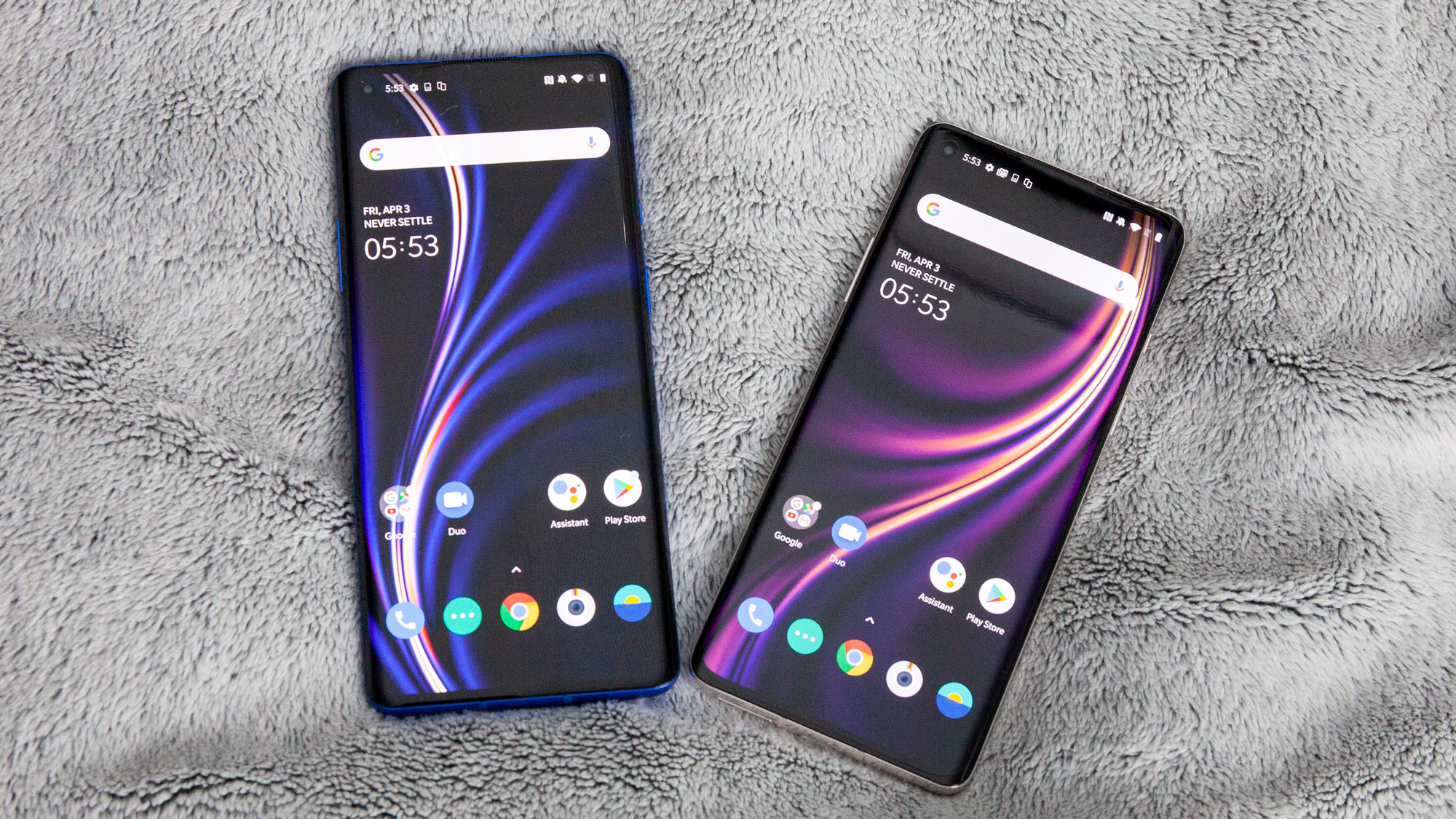 We haven't heard much release information for the OnePlus 9, but like many phone makers OnePlus is a company of habit, so we'd expect the launch to be around April or May.
OnePlus typically teases its phones in advance of the launch though, so maybe we'll hear something about the launch date in March. The release date of the phone will likely be a week or two after the launch.
That said, one source has told Android Central that the OnePlus 9 will be launching earlier than expected in March 2021. An exact date isn't clear from that source, but this is our best information yet. We've also now heard from a second source that March might be on the cards.
In terms of price, that's hard to tell, especially because each successive OnePlus phone creeps into the premium pricing territory more and more, and because the OnePlus Nord means the OnePlus 9 doesn't need to cater to people on a smaller budget.
The OnePlus 8 started at $699 / £599 (around AU$1,100) and went up to $799 / £699 (around $1,372) for more RAM and storage, and the OnePlus 8 Pro started at $899 / £799 and went up to $999 / £899.
Those are some high prices - not Samsung Galaxy S-level eye-watering costs, but pricier than OnePlus phones used to be. And given the Nord wasn't a thing when the 8-series was launched, we could see the OnePlus 9 phones get pricier than that.
There's growing talk that a OnePlus 9 Lite or a OnePlus 9E model is going to be introduced at some point too, which would perhaps offer a more affordable way into the 2021 range from OnePlus.
Leaks and rumors
We've heard quite a few leaks and rumors on the OnePlus 9, enough that we've split this section into two sub-sections.
The first OnePlus 9 leak was around the codename - 'Lemonade'. A reference to the popular sugary drink, the Beyonce album, the Adam Friedman song, or just a random word chosen by someone at OnePlus to refer to the new phone? Probably the latter.
Design and display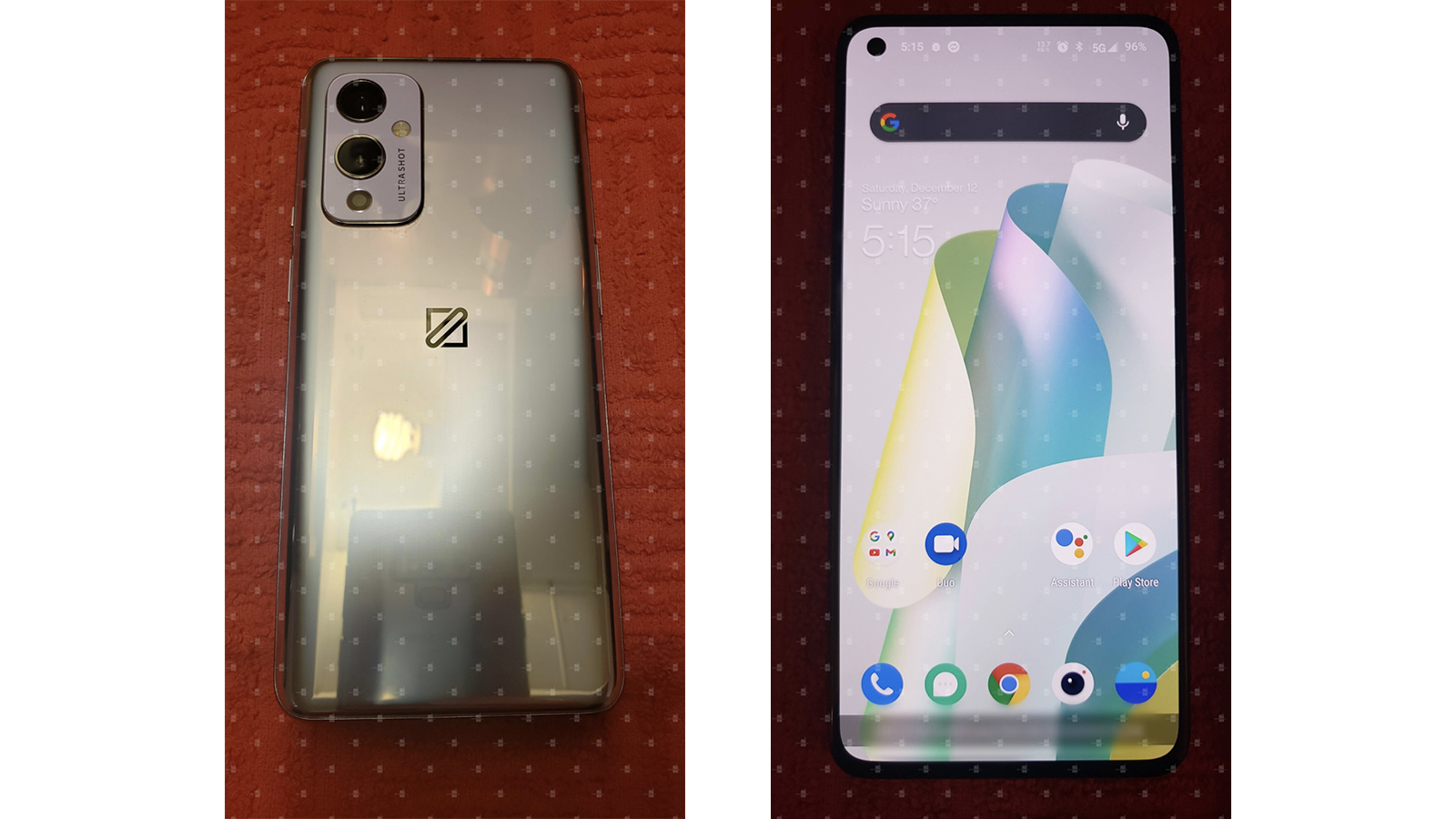 One recent leak to reach us involves a set of real world photos and captured screenshots showing off the look of the OnePlus 9 – these would appear to be the genuine article, so see what you think of them.
One big screen leak has given us a hint on the technology we should expect on both the OnePlus 9 and OnePlus 9 Pro. Digital Chat Station - a source that has provided correct information in the past - says that both phones will feature 120Hz displays, but the size and technology will differ.
It seems the OnePlus 9 will have a 6.55-inch Full HD+ display, while the OnePlus 9 Pro will move up to a 6.78-inch size with a QHD resolution. The eagle-eyed OnePlus fans will note that means the OnePlus 9 could have the same display as the OnePlus 8T, something a leaker has explicitly stated.

We've also now seen the first unofficial renders of the OnePlus 9 (embedded below), and it looks as though the design from 2020 is going to be refined further in 2021. The screen size is apparently going to be larger than the 6.55 inches of the OnePlus 8T, but we don't have an exact size yet.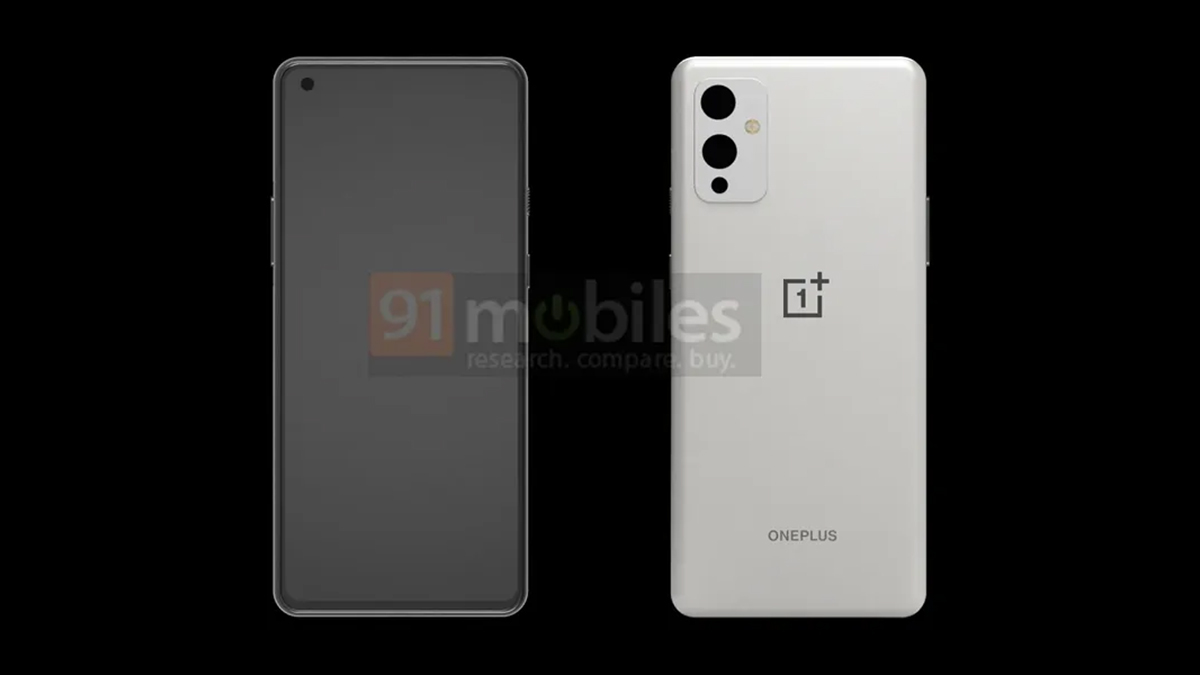 We've also seen renders supposedly showing the OnePlus 9 Pro, which you can see below. These include a quad-lens camera and an apparently 6.55-inch screen, but are otherwise similar to the renders of the OnePlus 9 above.
Interestingly only two of the rear camera lenses look big enough to house the likes of a main, ultra-wide or telephoto snapper, so one of those might be missing. We've also now seen a second set of renders which are near identical.
Image 1 of 2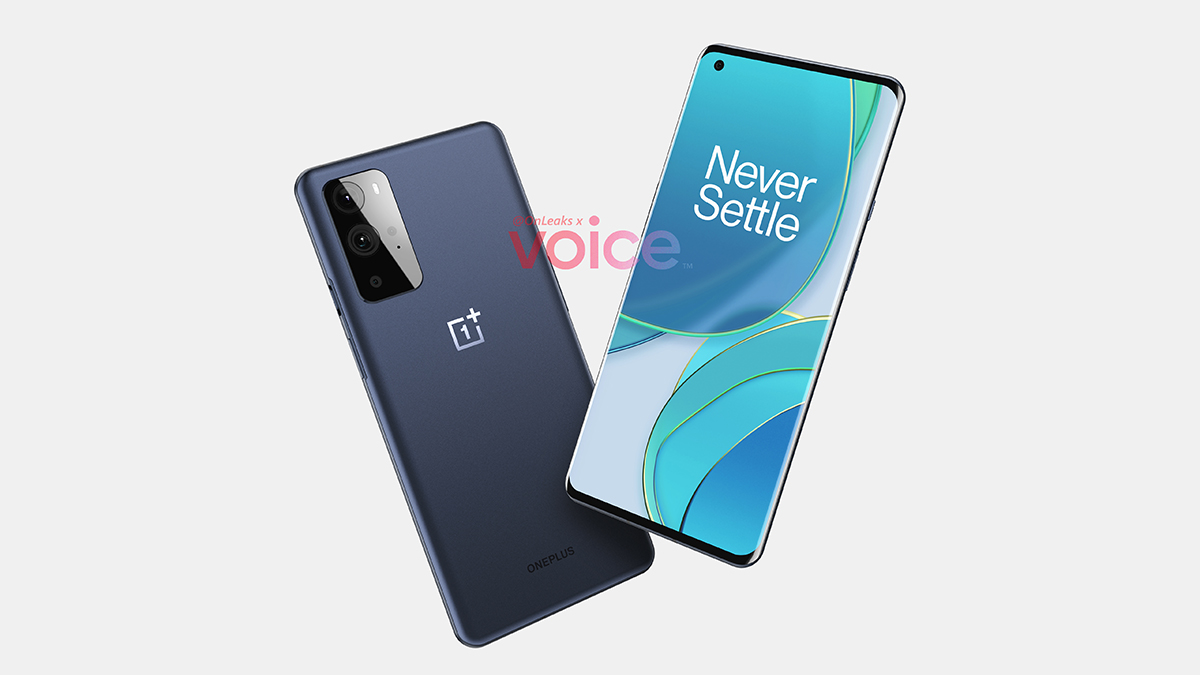 Image 2 of 2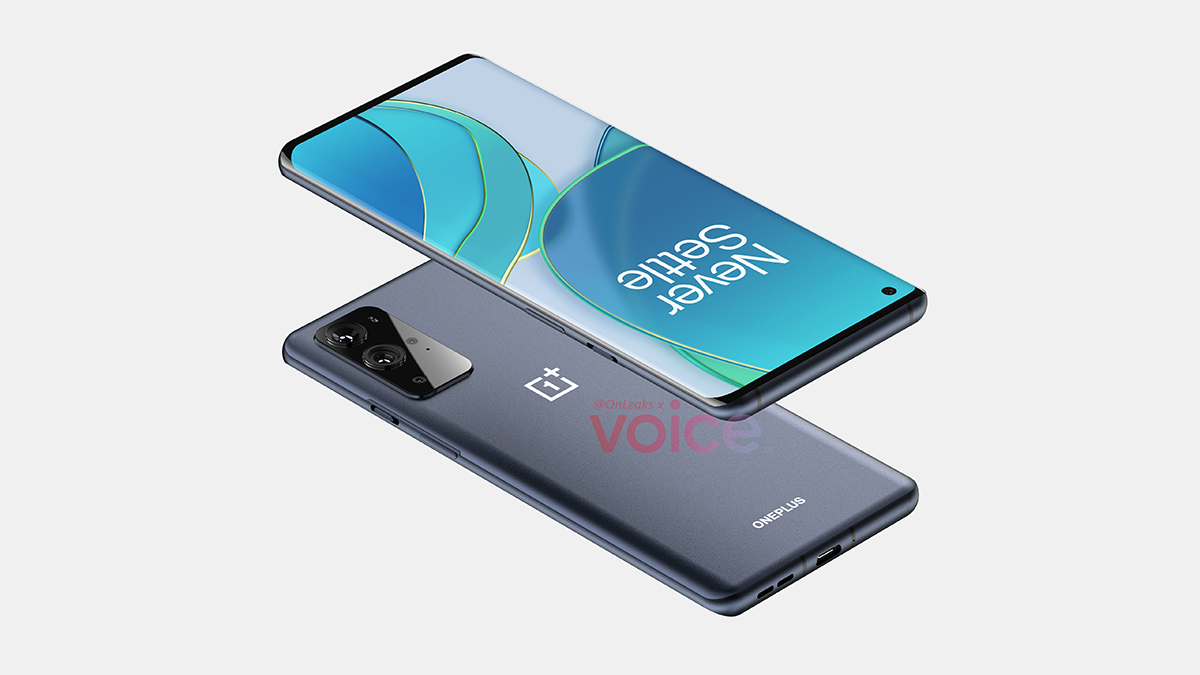 As for the OnePlus 9 Pro, we can report that some interesting schematic diagrams have found their way on to the web, which you can see below – they give us a closer look at the rear camera array, even if we're not exactly sure at the moment what the camera spec is going to be.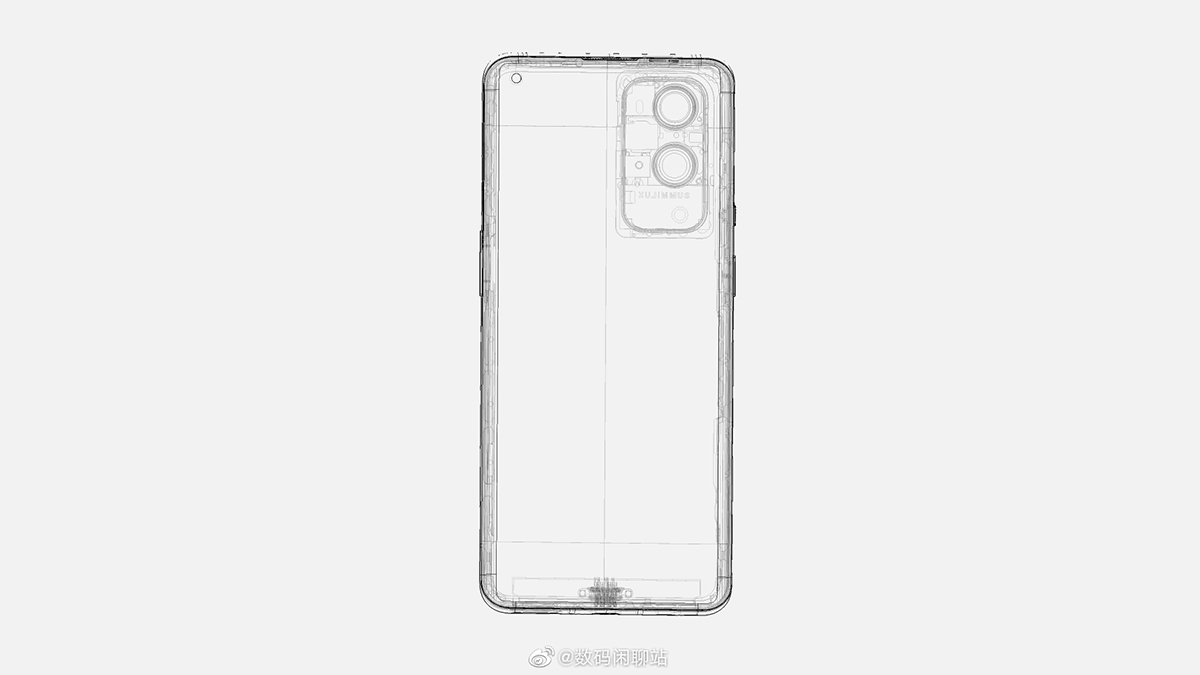 And if you're hoping for water resistance in the OnePlus 9 range you might be in luck - but only with one model. A leaker claims that the OnePlus 9 Pro will have an IP68 rating (likely meaning it can be submerged up to 1.5 meters deep for up to 30 minutes), but that the OnePlus 9 and OnePlus 9E will have no official IP rating.
Cameras, specs and battery
According to the aforementioned screenshots, the OnePlus 9 is going to come running the Snapdragon 888 processor, with 8GB of RAM and 128GB of internal storage on board, which matches up with other whispers we've heard. This device has since showed up on eBay too.
We have an idea of some of the camera specs too, with the OnePlus 9 apparently having a 48MP main camera (outputting 12MP images), a 48MP ultra-wide one, and an unknown third camera. The OnePlus 9 Pro meanwhile is thought to have four rear snappers
One thing we have heard though is that apparently no models in the OnePlus 9 range will have a periscope camera, which could limit their optical zoom potential. No current OnePlus phone has a periscope camera either, but it means optical zoom ranges are likely to be around 3x, rather than up to 10x.
Indeed, another camera leak points to 3.3x zoom, but intriguingly it shows Hasselblad branding on the OnePlus 9 Pro, suggesting a partnership with a major camera maker.
Yes it is true. OnePlus is partnering with Hasselblad on the camera for the OnePlus 9 Series.This was something they tried to keep as secret as possible and I didn't think they would put this logo on prototypes🤦🏽‍♂️But yeah... that's the #OnePlus9Pro https://t.co/HmQ8Kvt8S7February 6, 2021
The leak also mentions a tilt-shift photography mode for creating shallow depth of field, and talks of there being 12GB of RAM and 256GB of storage.
A benchmark believed to be for the OnePlus 9 Pro phone reveals a Snapdragon 888 chipset (which we'd expect the whole range to use) along with a slightly disappointing 8GB of RAM - although other configurations will almost certainly be available too.
The scores achieved in the benchmark are also a mixed bag, with a high single-core result but a slightly low multi-core one. Still, assuming the benchmark is even real, OnePlus has plenty of time to improve the phone's performance.
Other rumors have centered around the battery and charging: the OnePlus 9 is apparently coming with 65W fast charging, 30W fast wireless charging, and a 4,500mAh battery on board.
We've since heard that both the OnePlus 9 and OnePlus 9 Pro will have 4,500mAh batteries, and the source of this leak hinted that they will sport a dual-cell design, which is needed for 65W charging.
What we want to see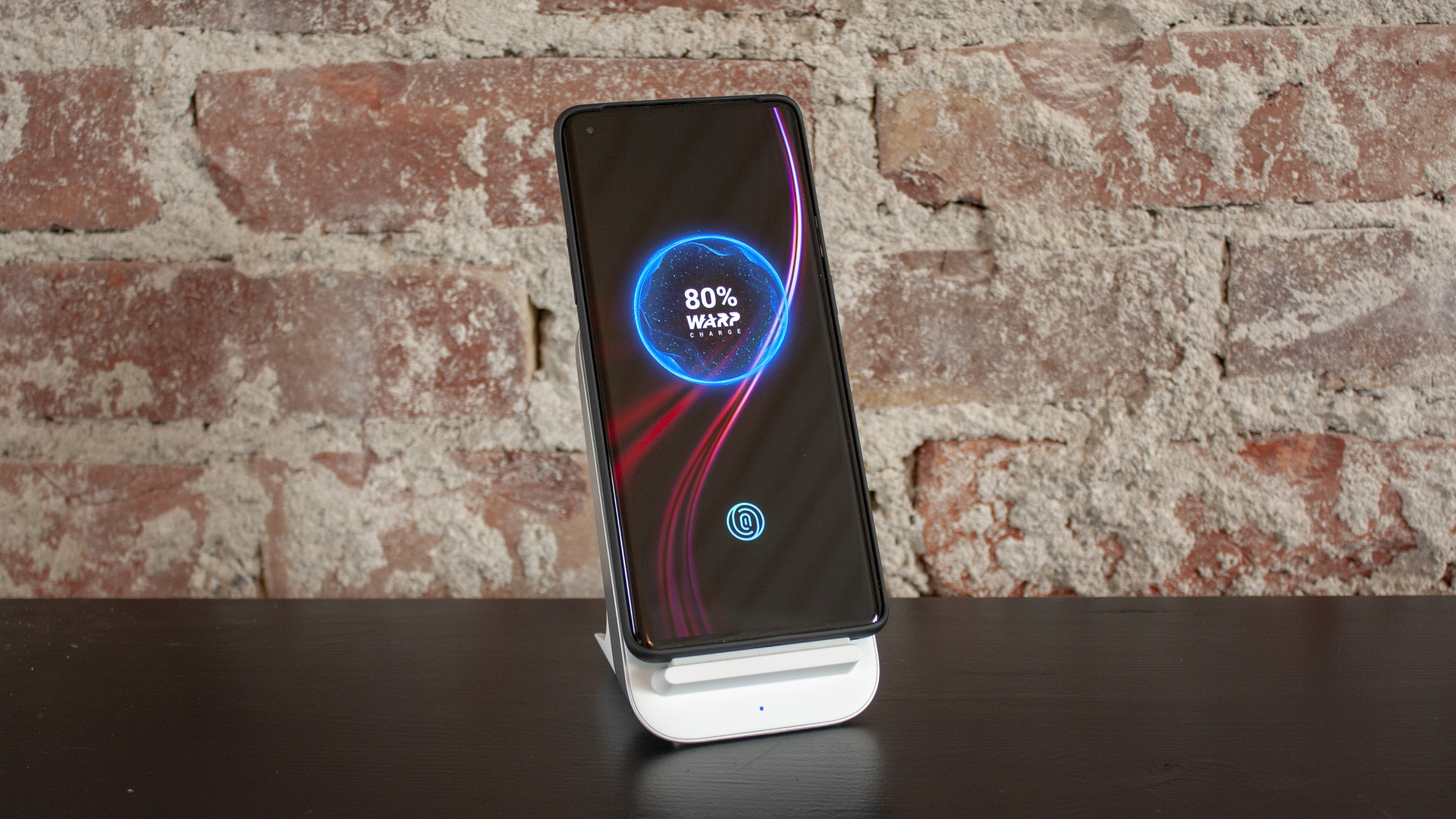 1. Wireless charging in the non-Pro phone
The OnePlus 8 Pro has wireless charging, but don't opt for the Pro and you're losing the feature, which isn't great for people who want a more affordable handset but still want the convenience of wireless charging.
Perhaps that was just the case because the OnePlus 8 Pro was the first phone from the company with the cordless charging tech, and it was just testing the feature out - if so, maybe the OnePlus 9 will have wireless charging as well as its Pro sibling.
2. A telephoto lens on the non-Pro OnePlus 9
Here's another piece of tech the OnePlus 8 didn't have but the 8 Pro did - a telephoto camera. This allows you to take optical zoom pictures, closing the distance without losing any resolution.
Zoomed-in shots are arguably more useful than ultra-wide ones, so it's not ideal that many companies including OnePlus prefer to use the ultra-wide lenses but not telephoto for less premium devices.
For full photography potential, we'd like to see the OnePlus 9 have a telephoto and ultra-wide camera, not just one or the other - though if it's got to drop one, at least keep the telephoto.
3. A higher resolution main camera
Both the OnePlus 8 and 8 Pro have 48MP main cameras. Since many other companies have 64MP and even 108MP snappers, this feels a little low-res, and we'd like to see some improvement.
Sure, resolution isn't the only factor that dictates how good a smartphone picture is, as pixel size can be important - but the OnePlus 8 didn't have the bigger-pixel 48MP sensor that some other phones have, so it missed out on this advantage.
We'd like to see the OnePlus 9, or even just the 9 Pro, have a high-res main camera, or maybe just a primary snapper with bigger pixels to take better snaps.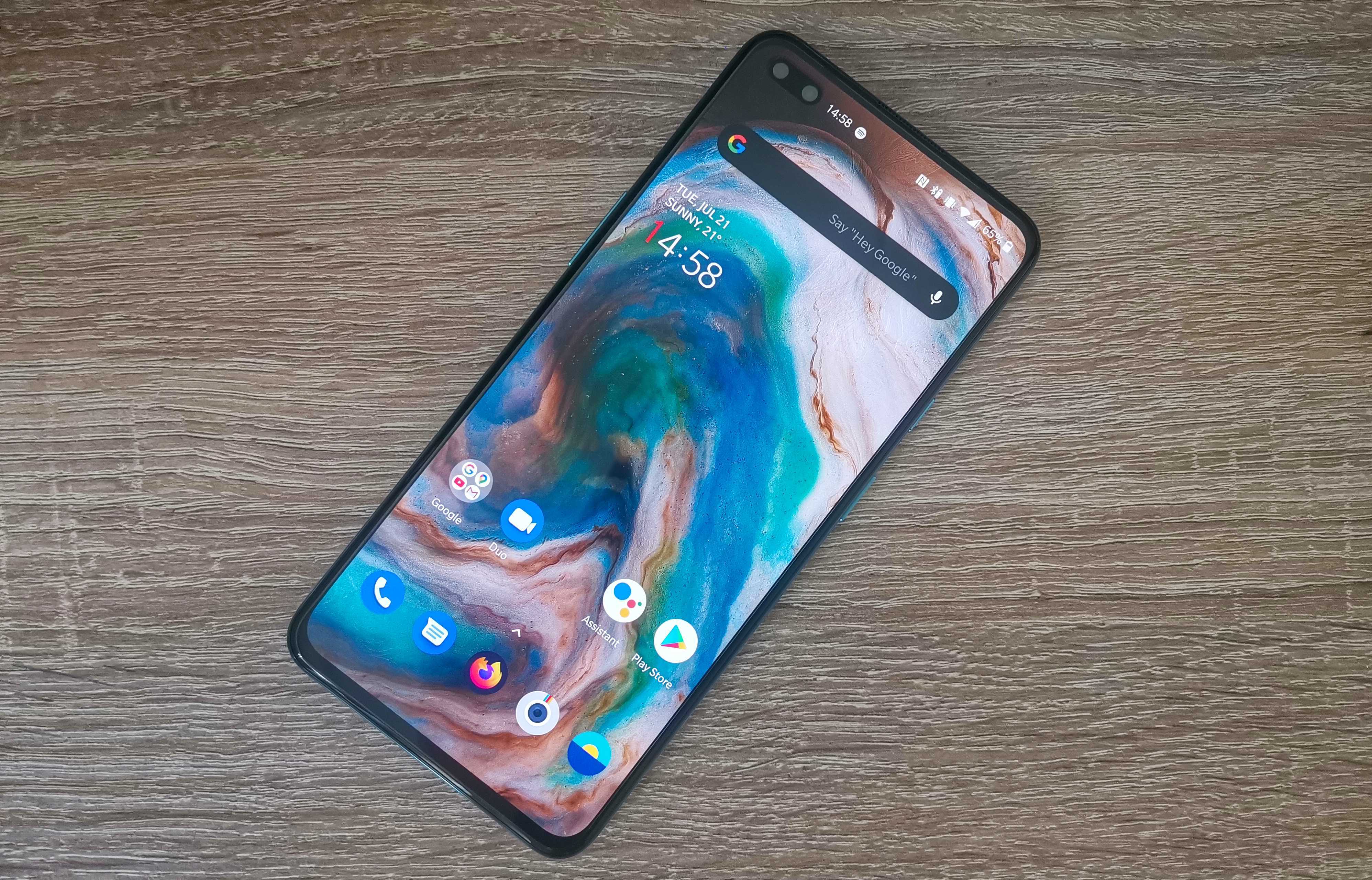 4. Two selfie cameras
The OnePlus Nord has two selfie cameras, so you can take standard or wide-angle snaps of yourself and friends. We'd like to see this kind of thing brought over to the OnePlus 9, because it can give you a lot of versatility in selfies.
The second front-facing camera wouldn't necessarily need to have a wide field-of-view - some dual-selfie-camera phones have the main snapper joined by a depth sensor, for improved bokeh or background effects.
5. A 4K screen on the Pro model
There have only been a few phones with 4K screens - and they all come from Sony, with recent examples being the Sony Xperia 1 and Xperia 1 II. No other company has tried to make this kind of super-high-res display for a phone.
Sure, a 4K display is rather unnecessary in most situations, and the 2K of the OnePlus 8 Pro generally is enough for most people. But a 'Pro' phone shouldn't be for everyone, and by definition it has a more limited appeal anyway, so the people going for it might need this kind of high-res screen.
Now that 5G means streaming games, movies and TV in high resolution isn't out the question any more, we'd like to see the first 4K screen on a non-Sony phone.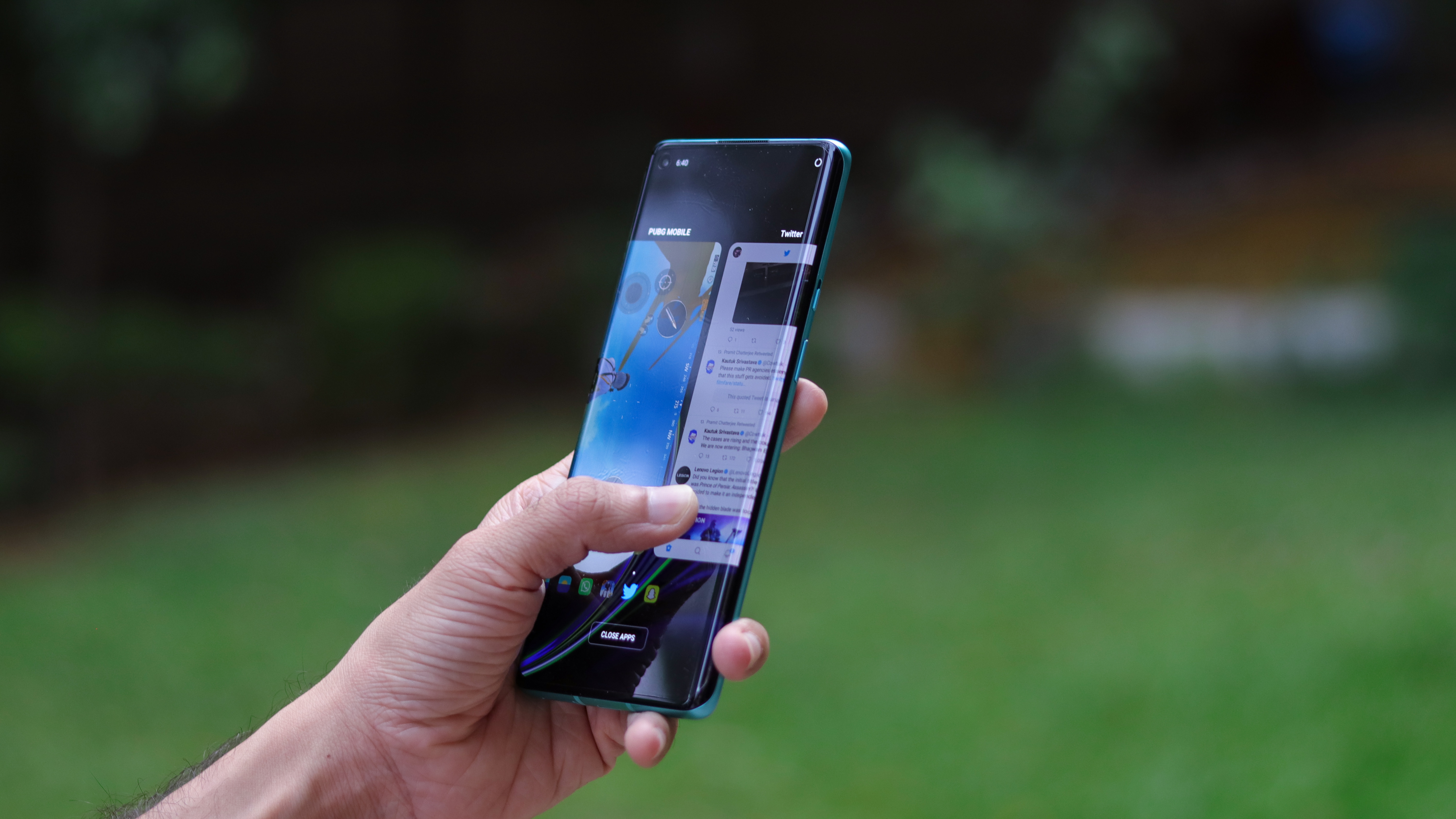 6. Palm rejection technology
An issue we had with the OnePlus 8 and 8 Pro is that they didn't seem to have palm rejection technology, and we'd love to see the OnePlus 9 have something along these lines.
Palm rejection technology ensures that, when you accidentally knock the curved edge of the phone screen, the device understands you didn't mean to press it, so nothing happens.
This stops you accidentally swiping between menus or opening apps when you didn't mean to, solving an issue many have with curved-edge phones.
7. A larger battery
The OnePlus 8 had a 4,300mAh battery, which went up to 4,510mAh in the OnePlus 8 Pro.
5,000mAh batteries in phones aren't uncommon though, as such as size ensures the phone will last as long as possible between charges. If the phone has top specs, like a 108MP main sensor or 4K screen (as the OnePlus 9 of our dreams would have), it needs a big battery to cope.
Even if the phone doesn't end up having these high specs, bigger is always better for batteries, as it generally increases the life.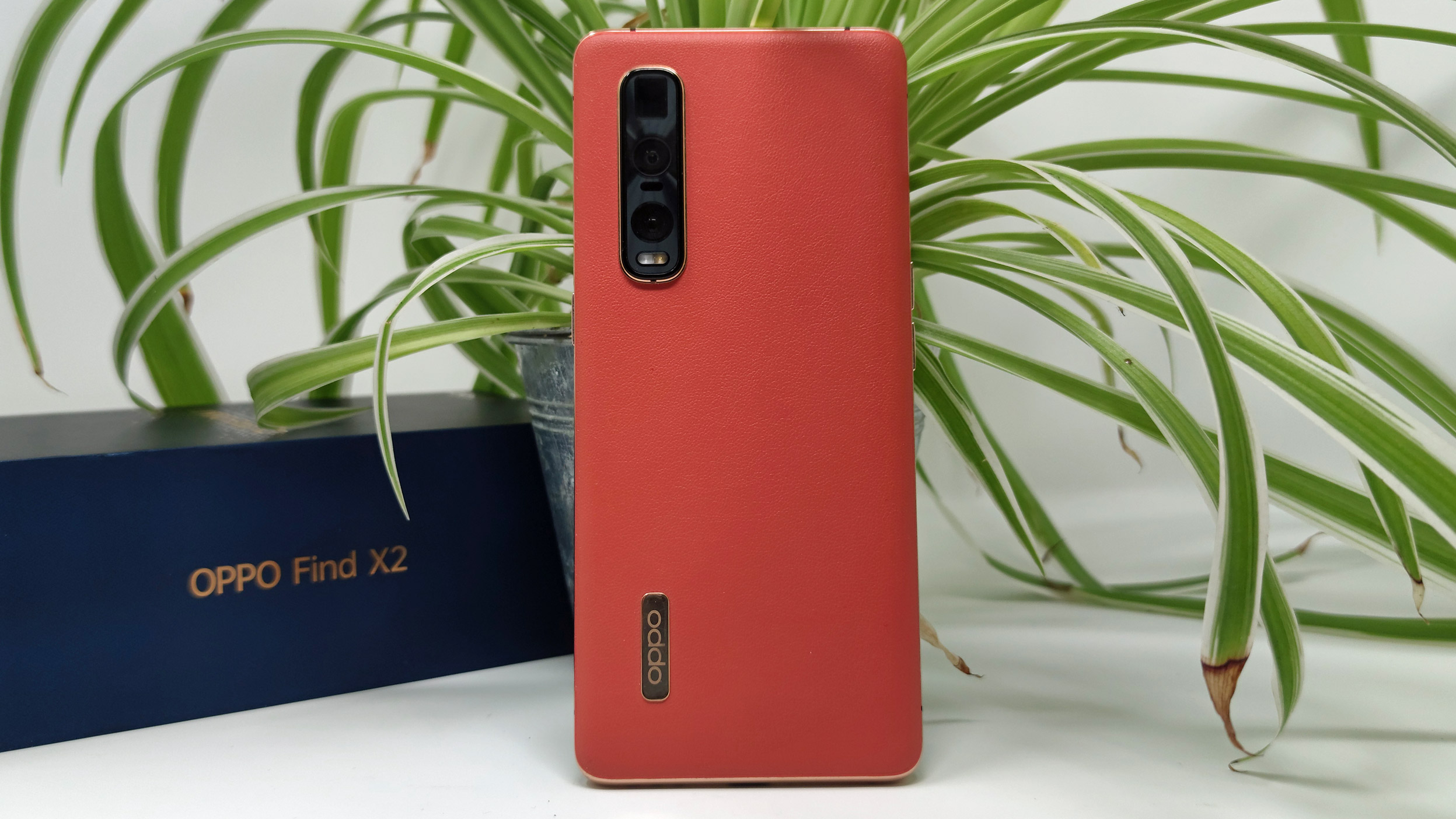 8. More differences with Oppo Find X line
The OnePlus 8 Pro was very, very similar to the Oppo Find X2 Pro, with the only real differences being that phone having some improved screen optimizations, a better main camera, and a higher price.
That's not a random comparison - OnePlus and Oppo are both owned by BBK Electronics, as are Vivo and Realme, so they're considered sibling companies, and much of the tech developed by one is used by another.
But in the OnePlus 8 and Oppo Find X2 lines, it seems a little too much tech was shared, and the phones were a bit too similar. We'd like the OnePlus 9 to have a lot less in common with the Oppo Find X3 phones so we can see a bit more rivalry in the field.