Fable 4, or just Fable as it's officially known right now, is currently in development and it's one of the most highly-anticipated Xbox exclusives there is.
Announced by Microsoft in 2020 after years of speculation, the game is being developed for Xbox Series X, Series S and PC by Playground Games, the Microsoft-owned studio behind the Forza Horizon games.
When it's released, Fable will be the first mainline entry in the Fable series since 2010's Fable 3 and it's safe to say that fans are eager to see where the series will go next. That said, at the moment, very little is known about Fable, including its release date. We're hoping that, with the Xbox Series X now on shelves and in homes, 2021 will be the year we hear a little bit more about what Playground Games has planned for Albion, if Albion is still even in the equation at all.
Here's what we know about Fable 4 so far, then, including its likely release date, trailer and what previous reports have suggested about this new entry in the series.
Cut to the chase
What is it? The fourth instalment in the mainline Fable franchise
When can I play it? There's no release date yet but don't expect it soon
What can I play it on? This is an Xbox exclusive so expect to play it on Xbox Series X/S and PC
Fable 4 trailer
The first Fable trailer is above, and it doesn't reveal much, save for the fact that the game is likely set well before the later entries in the series as we don't get as much of a sense of a Victorian-style industrial revolution as we did in Fable 3's setting.
Fable 4 release date
No release date or release window has been set for Fable on Xbox Series X yet, but we wouldn't expect to see it until late 2021 at the very earliest. 2022 or 2023 definitely seem more likely.
Fable 4 news and rumors
A new team member
There's a new member on the development team for Fable: Steve Thornton. Thornton is coming aboard as Associate Chief Designer for the game and brings his experience working on titles like Halo Infinite, Assassin's Creed Odyssey and some LEGO titles to the table.
A new writer
Anna Megill, the senior writer and narrative lead at Remedy Entertainment during the development of Control, is joining Playground Games as the lead writer for Fable.
Megill announced on Twitter that she's leaving her current role at Ubisoft's Massive Entertainment to join Playground Games in 2021.
The team behind the game
Shortly after Fable itself was revealed, we got some insight into the impressive team that's working on the game thanks to VGC. We now know that there are a host of veteran game designers working on the Fable reboot, including the lead quest designer for the Borderlands series, a level designer for GTA V and GTA Online, and a whole load of writers who worked on Batman: Arkham Knight.
There have been rumors that Fable will go down the route of being an MMO but the experience of those working on the project certainly suggest it's going to take a more open-world RPG approach, perhaps with an online multiplayer component. That said, we can't really be sure until Playground Games and Microsoft reveal some more official details.
Fable 4 is coming to Xbox Game Pass
Like all first-party Microsoft games, you'll be able to play Fable 4 as part of an Xbox Game Pass subscription on Xbox Series X or PC, which was officially confirmed on Twitter. So, whenever it gets here, you won't need to drop $60/£50 to play it.
Fable 4 is likely an open world game
In January 2018, Eurogamer said that according to sources close to the project, a brand new high-budget Fable game was in the works. Now, we know that to be true.
This news came less than two years after the closure of Lionhead Studios, and the report correctly stated that Playground Games, best known for its work on the Forza Horizon series, will be the new developers for the series.
Eurogamer's sources said that a team of more than 200 will be working on Fable from the team's new offices in Leamington Spa, though development was still in the very early stages.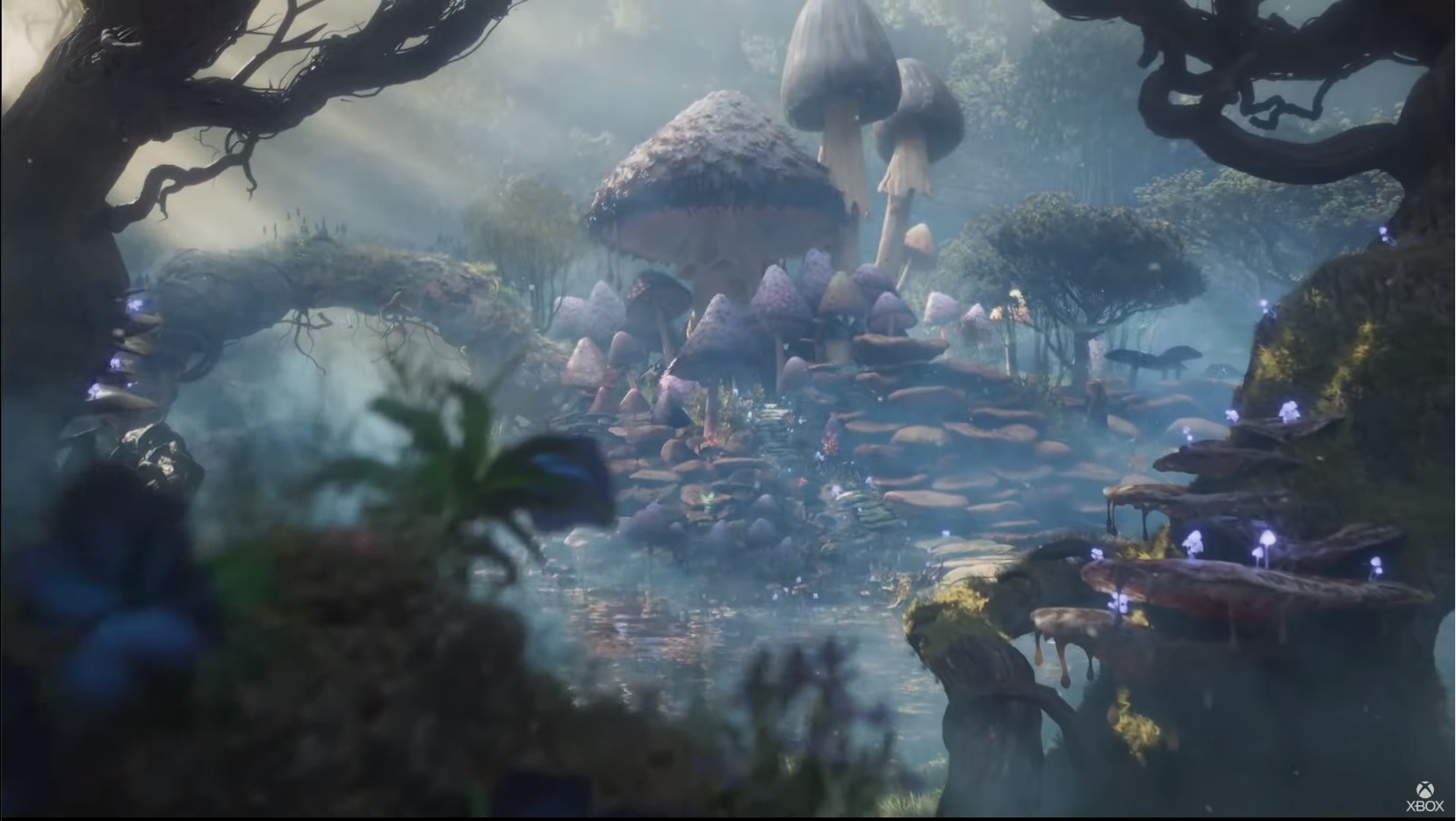 Just what kind of Fable might Playground be working on? Well, the report said that the game is planned to be an open world action RPG with a focus on character and story. That certainly tallies with everything we saw in the reveal trailer, with the final shot showing off a big world that looks ripe for exploration.
It would also make sense that Playground would bring its open world expertise from Forza Horizon into a game like this.
Either way, we can't wait to see what it's come up with. Fable has been dormant for far too long.
That wild pre-announcement rumor
Before Fable 4 was even announced to the world, there was a 2019 video leak which claimed to give insight into the game's setting and story. The video disappeared from the internet but a Reddit thread with what it described remained and some of the details sound pretty wild. We're talking "Albion and Aurora destroyed by an asteroid, a new continent with time and interplanetary travel" wild.
Although it sounds pretty out there, it would create the opportunity for a setting reset for the Fable series, making it easier to take the series back to its medieval fantasy roots with some extremely different elements to still make it feel fresh. In the game's reveal trailer, brief as it was, we didn't get any obvious sense that the new game will be more advanced in time than Fable 3's Industrial Revolution setting.
Of course, this is a leak from an unverified source so until Playground Games or Microsoft start revealing solid details about Fable 4, we'd say take it with a big pinch of salt. You can read the full leak in the tweet below.