Capcom has confirmed that Resident Evil Village (AKA Resident Evil 8) will release on May 7. The next chapter in the iconic horror series will be coming to PS5, Xbox Series X/S and PC, as well as PS4 and Xbox One on the same date.
A sequel to Resident Evil 7, Resident Evil Village is set a few years after the events of its predecessor and sees Ethan, the protagonist of Resi 7, in search of answers after a visit from franchise-favorite Chris Redfield. The search leads Ethan to a mysterious (and definitely creepy) Village in Europe where - no doubt - he unearths more than he expected.
Capcom shed new light on Resident Evil Village during its Resident Evil Showcase, and dropped a surprise non-combat demo for PS5 owners which is available now. Unfortunately it's only playable on Sony's new console, though a different demo will be available for other platforms this spring.
Cut to the chase
What is it? The next chapter in the iconic horror series
When can I play it? May 7, 2021
What can I play it on? Xbox One, Xbox Series X/S, PS4, PS5, PC
Resident Evil Village release date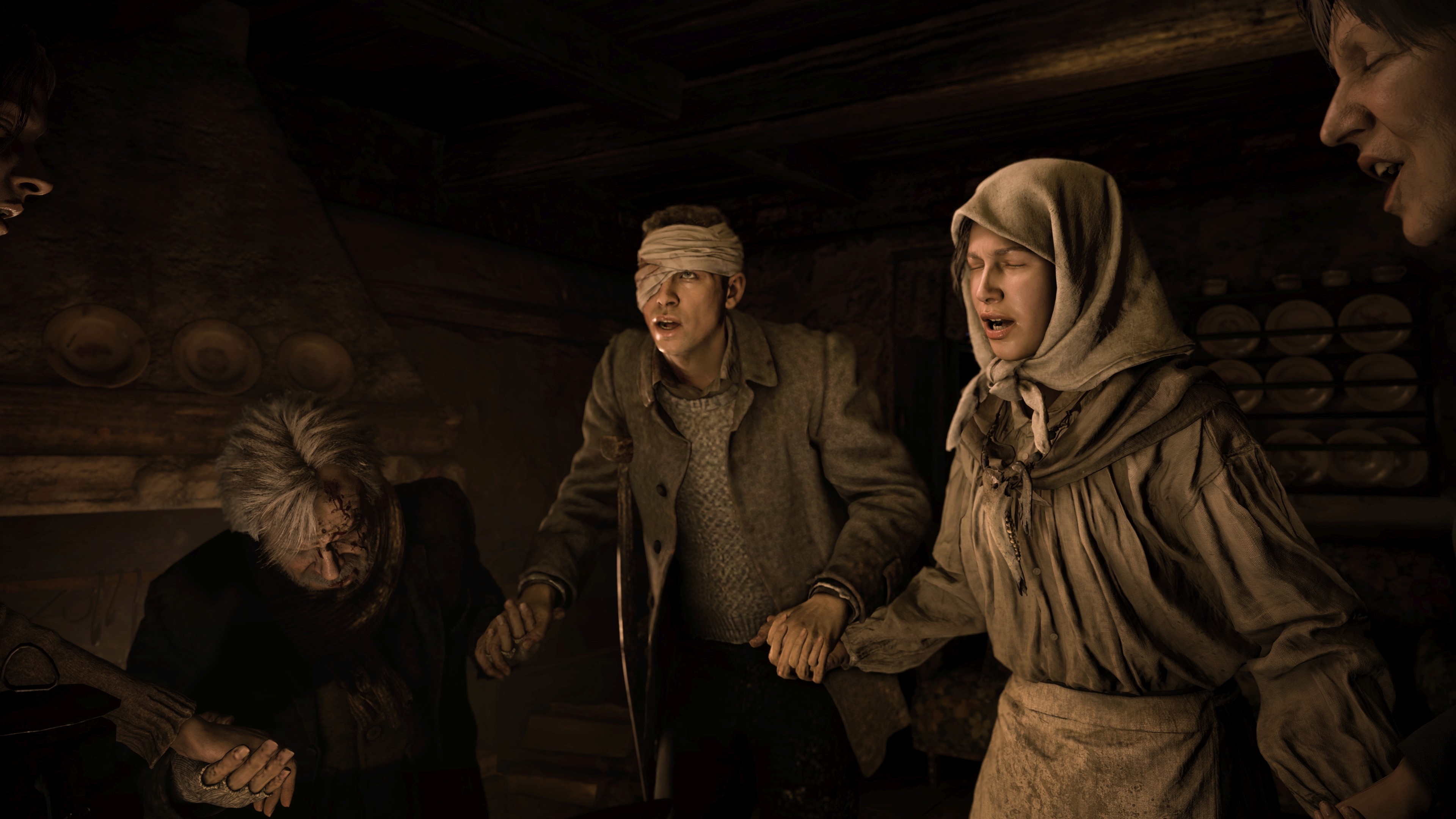 Resident Evil 8 is set to release on May 7, 2021. The game has been confirmed for PS5, Xbox Series X/S and PC, and Capcom finally confirmed that the game will also come to PS4 and Xbox One after teasing the possibility during Tokyo Game Show 2020.
Following a ransomware attack in November 2020, some details (via VG247) on Resident Evil Village were leaked online which suggested an April 2021 release date. As we now know, that date was close but not entirely accurate, as the game is actually set for a May release date.
Resident Evil 8 trailers
Capcom showed a new trailer for Resident Evil 8 during its showcase event on January 21, which you can watch below. It provides a glimpse of the game's main female antagonists as well as a closer look at some of the spectacular, unnerving environments players will have to tentatively creep through.
Capcom previously released a brand new Resident Evil Village teaser trailer ahead of its Resident Evil Showcase on January 21.
The trailer gave us a glimpse at a location we expect we'll be visiting in Village: a mansion that sees to be inhabited by a giant (and slightly terrifying) woman - and plenty of unsettling creatures.
We saw a full cut of this gameplay during the showcase, but it's certainly got us excited ahead of the event. Check it out below:
A brief glimpse at Resident Evil Village gameplay on the PS5 was released in a video starring tennis star Naomi Osaka. The footage of Resident Evil is brief, appearing from 1 minute 50, but it's some of the best gameplay footage we've seen for the game so far and Osaka gives an insight into how Village will use the DualSense controller's haptic feedback.
During Tokyo Game Show, Capcom released a new developer insights video for Resident Evil Village, featuring interviews with Director Morimasa Sato, Art Director Tomonori Takano, and Producer Peter Fabiano.
Over the course of this video the team offer some insight into the decision making processes behind the development of Resident Evil Village, such as the use of a picture book motif through the game and choosing to continue the story of Ethan Winters past the events of Resident Evil 7.
There are also very brief glimpses of the game in action peppered through the video, showing its first person perspective and some of the environments that will be explorable. According to Director Morimasa Sato, there's a lot of "emphasis on letting you play the game the way you would act if you were there in real life."
We got our first look at Resident Evil Village during Sony's PS5 gameplay reveal. The trailer which stars werewolves, witches and photo-realistic vegetables, also has a surprise return at the end: Chris Redfield.
Check out the trailer for yourself below:
Resident Evil Re:Verse
Capcom are determined to make a successful Resident Evil multiplayer game it seems. Despite many failed attempts, Resident Evil Re:Verse is an online multiplayer title that was created as "a thank you to fans for the 25th anniversary of the Resident Evil series", according to the YouTube trailer's video description.
The game adopts a comic-book style look and features six-person deathmatches. Players who purchase Resident Evil will get Resident Evil Re:Verse for free.
Resident Evil 8 news and rumors
Capcom announced Resident Evil Showcase
Capcom has announced that it will reveal more about Resident Evil Village at a showcase it's hosting on January 21.
The Resident Evil Showcase is set to take place on January 21 at 2pm PT / 10pm GMT / 5pm ET (or 8am AEST on January 22), and is set to give us our best look yet at the new Resident Evil game.
Capcom has said that the showcase will see viewers getting a "guided tour" of Resident Evil Village, including a new trailer and our first look at gameplay, with Capcom teasing that there will also be "more Resident Evil news" about the franchise as a whole too
Ransomware attack leaks point to release date and possible online element
In November 2020, Capcom was subject to a ransomware attack which saw many of the company's secrets, including plans for new games like Resident Evil Village, leaked online.
According to the leaks (via VG247), Resident Evil Village is slated for an April 2021 launch and will, as previously mentioned, come to PS4 and Xbox One as well as the newer consoles and PC. The leaks also point to a demo ahead of the game's launch, in line with previous releases, with PlayStation players apparently getting access before other platforms. The leaks also point to the game launching with a separate online element that's codenamed Dominion, though no more information on this is available.
It's important to note that Capcom has confirmed that the attack took place but that it hasn't confirmed or denied whether the information that's been leaked is accurate. As such, any of the information on Resident Evil 8 should still be taken with a pinch of salt. Capcom's investigation into the incident is ongoing.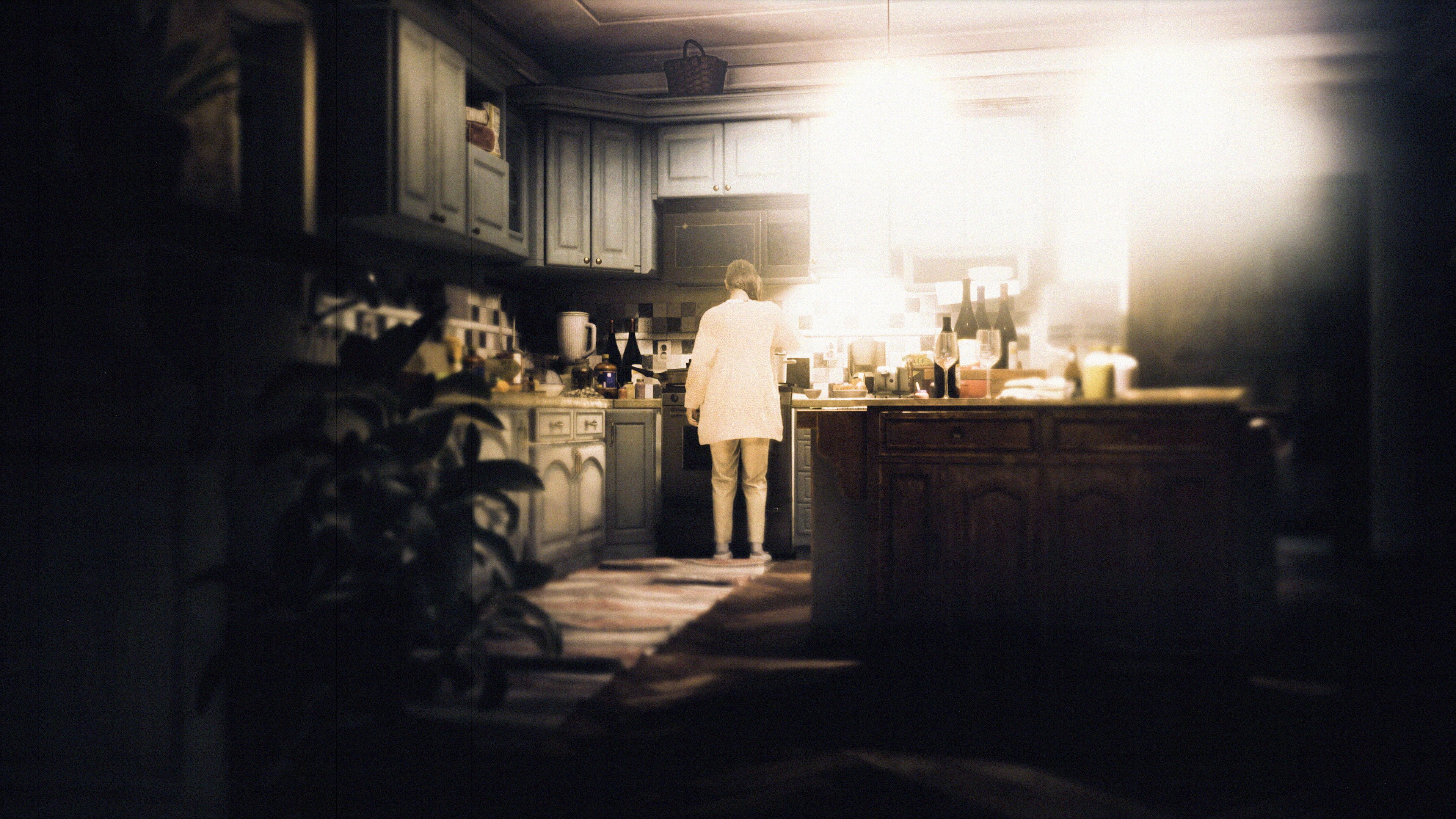 4K, ray tracing and adaptive triggers supported on PS5
Resident Evil 8 has been listed on the official PlayStation Store and the listing has revealed some details about how the game will work on the console. According to the listing the game will support 4K and ray tracing on PS5 with fast load times thanks to the console's SSD. The DualSense's adaptive triggers and haptic feedback will also be supported, so that players can "feel the weight and pull of weapon triggers" and get "the feeling of firing a real gun".
New plot details
In an interview with Famitsu magazine, Resident Evil 8 producers Tsuyoshi Kanda and Peter Fabiano have revealed some new plot points and character details for the game. A translation of the interview was posted to Twitter by user @cvxfreak and can be seen below.
This week's issue of Famitsu (10/29) features a bit of new information regarding Resident Evil: Village. Details translated into English in this thread: pic.twitter.com/fSMEIM0rXPOctober 14, 2020
The details revealed include the fact that it's Chris Redfield who takes Ethan Winters to the village featured in the game and that Ethan awakens there, unsure how much time has passed.
The producers also touch on the wolfish creatures seen in footage of the game so far can't speak but behave like a pack and are capable of wielding weapons.
What of PSVR?
Now that Capcom has confirmed a PS4 release, it bodes well for PSVR support like in Resident Evil 7.
According to Sony, it hasn't announced any PS5 PSVR games, though the console will be backwards compatible for PSVR. If Sony continues to only support PSVR on PS4 games, a PSVR experience for Resident Evil 8 may have to be a PS4 release.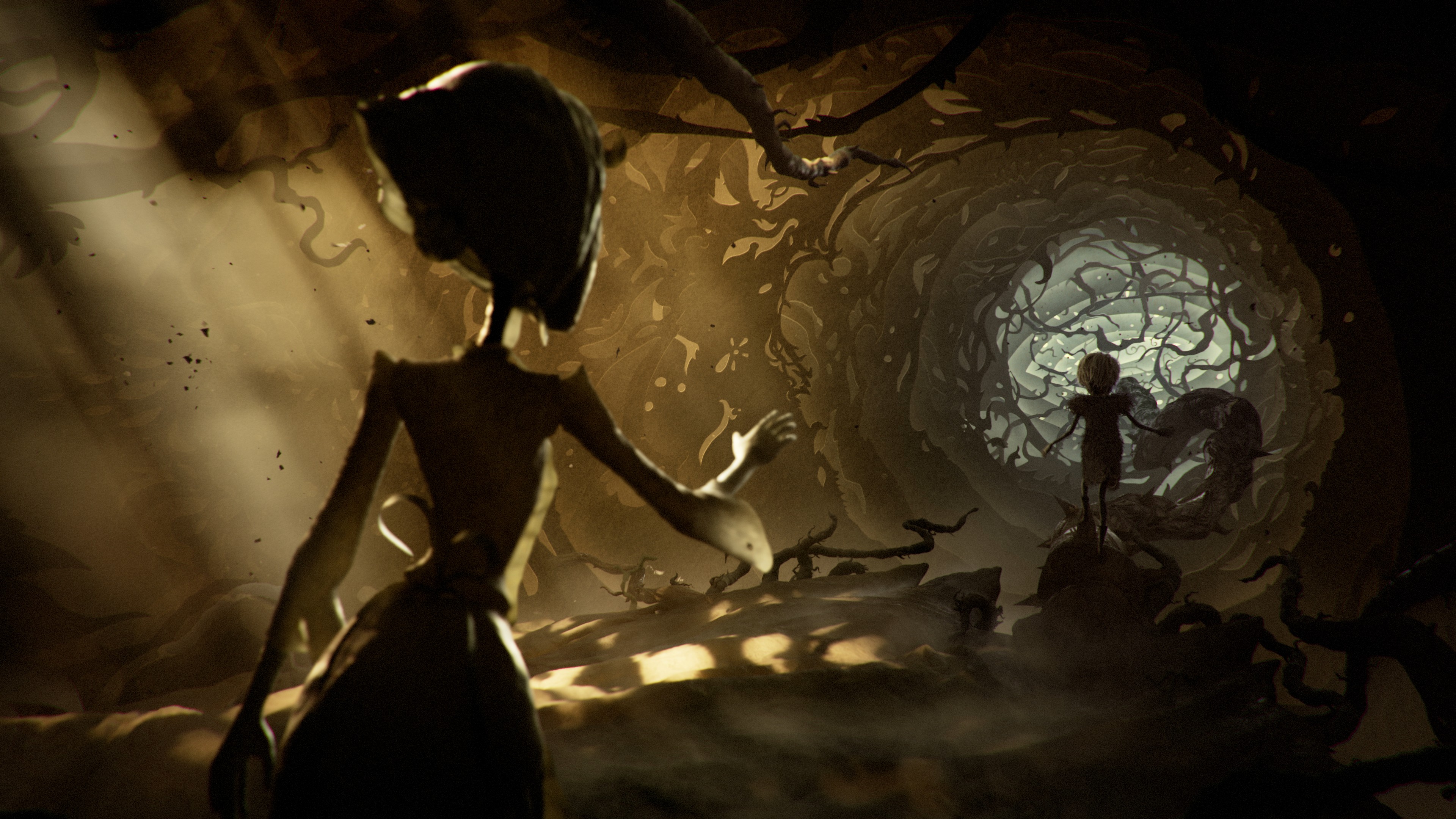 It will conclude the story of Resident Evil 7
Capcom has confirmed that Resident Evil Village will conclude the story of Resident Evil 7. In an interview with Famitsu (via GamesRadar) Capcom's Tsuyoshi Kanda and Peter Fabiano said that the game will not only address the cliffhanger in Resident Evil 7 but will conclude the story completely.
The game is first-person
If you've grown tired of third-person Resi games, don't worry - the series will return to first-person in Resident Evil 8. We speculate that the return to first-person is to better emulate the experience that gamers had on PlayStation VR with Resident Evil 7, emphasizing jump scares by putting players in the main point of view.
The game takes place a few years after Resi 7
If you're following the plot line of the games, Resident Evil Village will take place a few years after Resident Evil 7 after Ethan Winters travels to Louisiana to search for his missing wife, Mia. RE8 sees the couple reunited only to encounter a new evil...
Chris Redfield returns
The reveal trailer for Resident Evil Village surprised us with the return of series staple Chris Redfield, who returns to set off a horrible chain of events for Winters. Hence, werewolves and witches.