Most website builders provide thousands of template options with so many font choices and color wheels that it leaves your head spinning. Gator website builder uses smart technology instead. It's an automation that narrows down the choices for you.
Now it's even easier to find the templates, design tools, and color schemes you want for your site. Simply answer a few questions in the beginning when you create your account and Gator will figure out the rest. It's like having an automatic professional working on your website design along with you.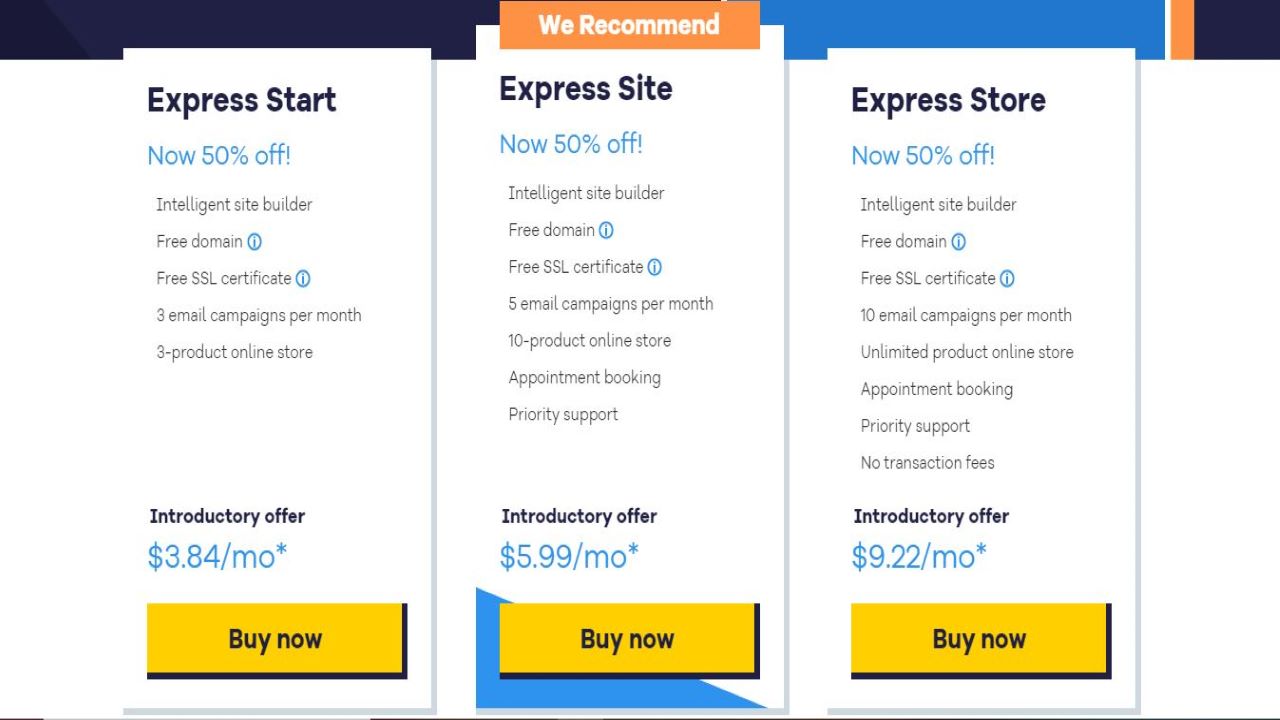 Plans and pricing
Gator comes with three different plans to help your business go virtual. You can upgrade or downgrade from any web building option at any time. Each plan is designed so that it's easy to use - you'll most likely be able to start right away with little to no previous website building experience.
The great thing about Gator website builder is all plans include unmetered bandwidth - rare for a web host this affordable.
The Express Start plan costs $3.84 per month. This plan is a great one if you want to build a basic website right away. You can choose your domain name, customize any of the templates, and you'll have an SSL Certificate. It also includes ecommerce capability for up to three products. For everything that's included, this plan is a great deal.
The Express Site plan costs $5.99 per month and includes more space to grow your website and priority support. You can create up to five email campaigns per month, and have up to 10 products in your online store. This plan also comes with an SSL Certificate.
The Express Store is $9.22 per month. The ecommerce is the greatest part of this plan. You can have an unlimited number of items in your store with no transaction fees (the last two plans have a transaction fee of three percent). You'll also have access to the advanced integrated shipping management feature, to make shipping your items to customers safer.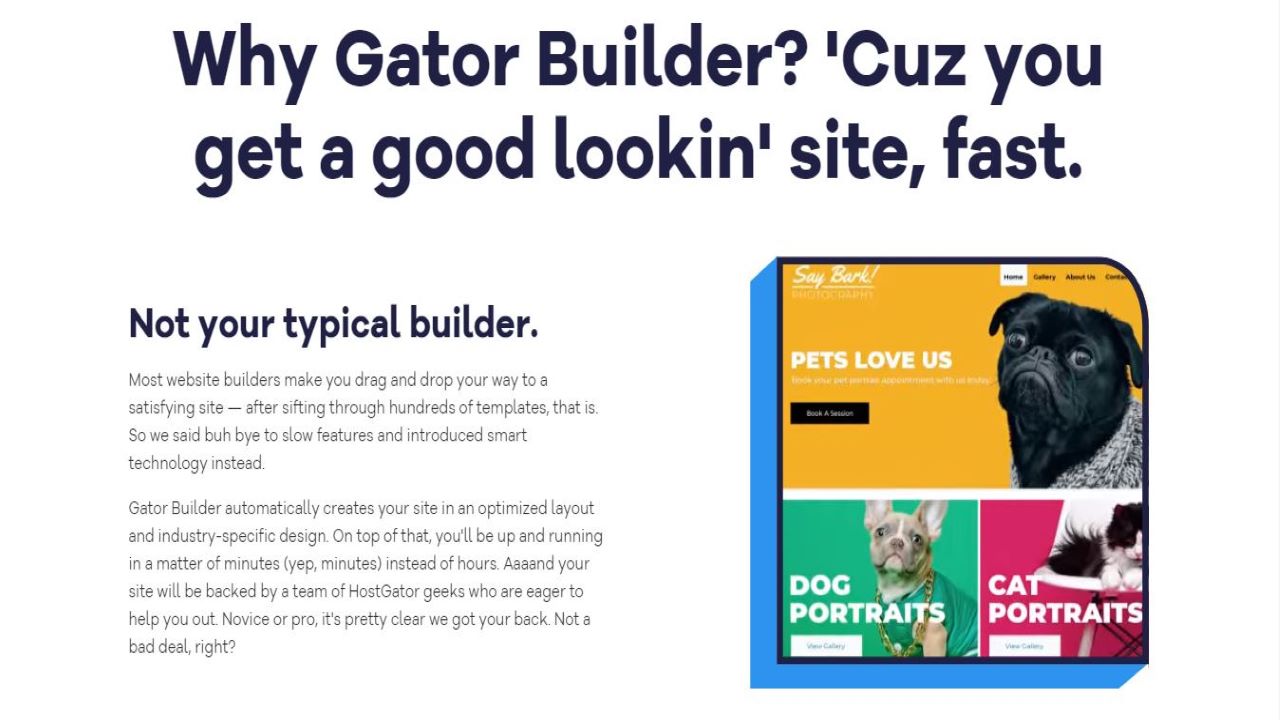 Interface
The interface is very easy to navigate. You might be wondering, why would I use the Gator website builder instead of a regular HostGator website builder plan? The answer is all in the set-up. Gator website builder is designed to be faster. If you're looking to set up your website right away, then Gator cuts out the more time-consuming factors you'd have to manage with a regular plan. It cuts down on templates you have to choose from by organizing a list of the best ones for you. Once your website is up and running, Gator provides some basic statistics so you can keep track of how your site grows.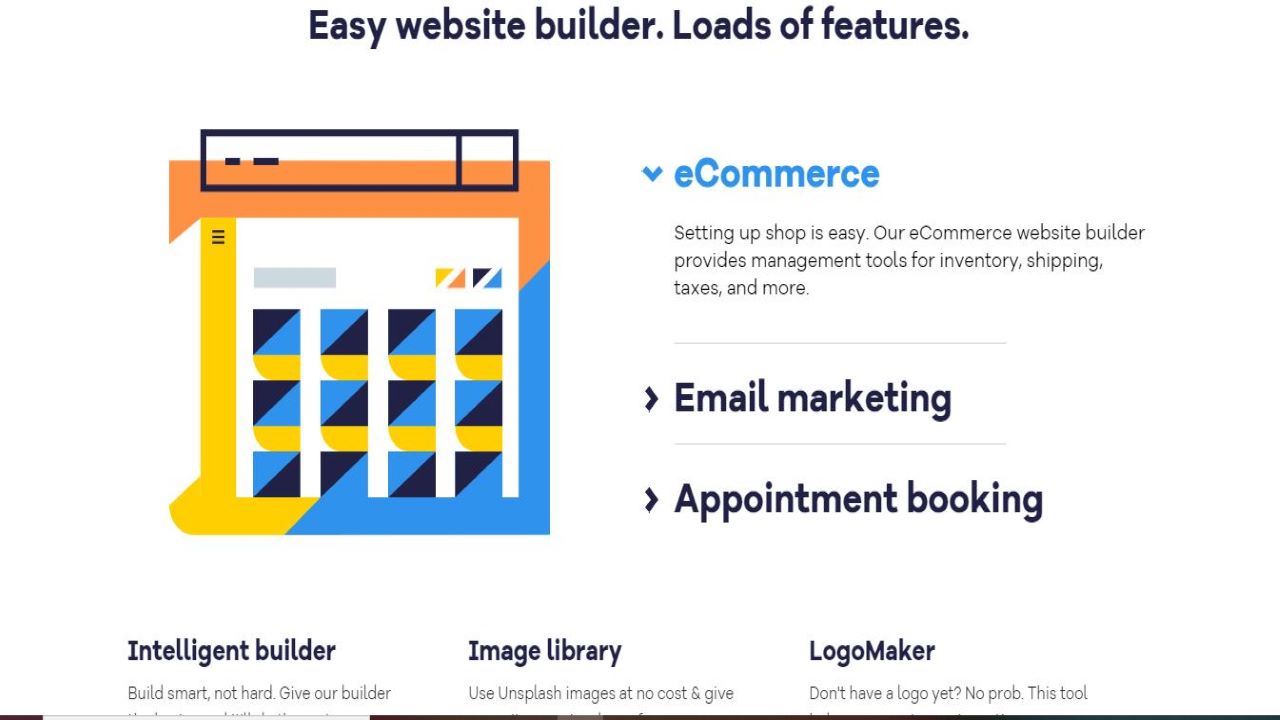 Features
Gator makes it easy to move parts of your website around, readjust the templates to your needs, and pick your domain name. To change something, click any object within a section - a text block, an image, a menu, social media buttons. These start with a decent set of standard options, including the ability to add animations, use drop shadows, or have an element that moves with the page. If you're looking to display your portfolio or want a website that's creative, these tools will help you add lots of unique features.
The email marketing feature is another helpful tool. You can send automated emails to customers. Instead of doing all the work yourself, let the email marketing tool do it for you. This feature is designed to help you with CRM, and even helps you design your emails.
The image gallery uses pictures from Unsplash which you can choose from for free. Most anything in the templates can be personalized, changed, or upgraded. For instance, you can set up the number of items on a space, how they're positioned, the entrance and exit transitions. There's even an option for setting a transition timer, SEO information to define what the gallery contains, and you can add any customizations (like displaying a pop-up image when an element is clicked). Whether you're a professional photographer or just looking to set up a quick portfolio, Gator helps you start without wasting time.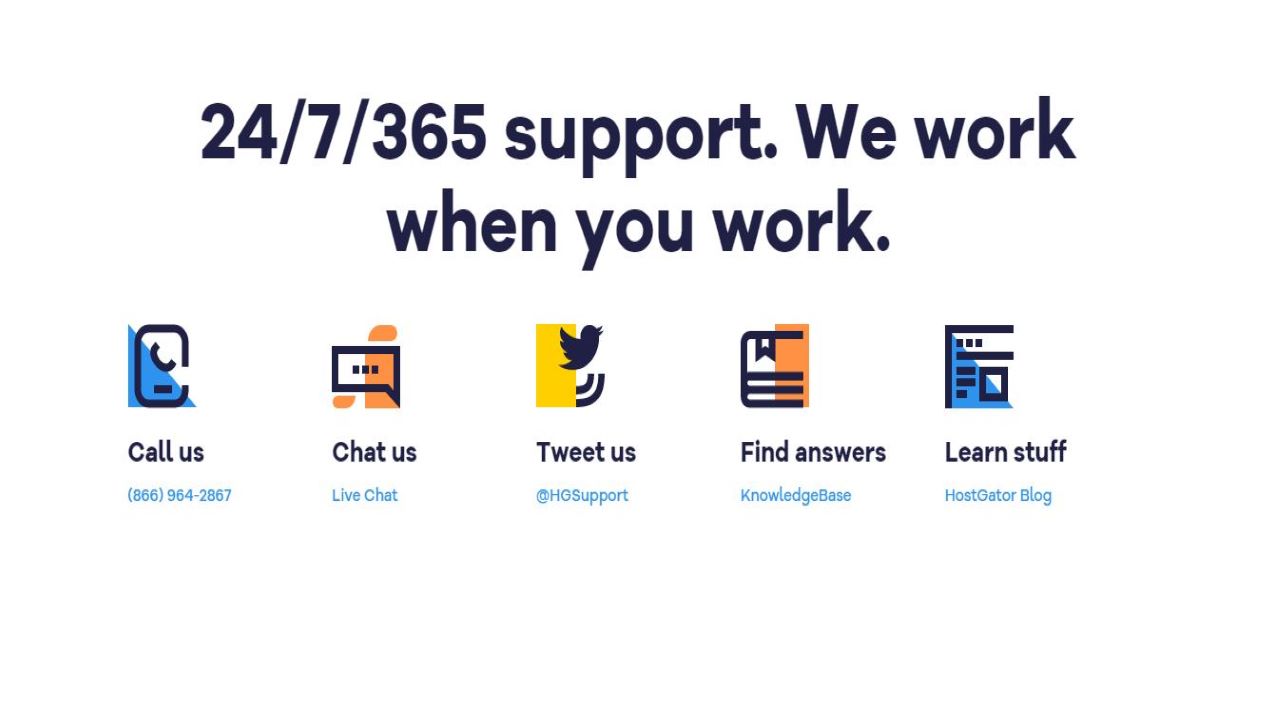 Competition
SiteBuilder, Duda, and Homestead are all competitors to Gator's website builder. Not all web builders provide helpful blog articles to help you choose your domain name. Just because you chose a specific layout for your new section, doesn't mean you're stuck with it. You have full control over all elements. You can move them around the section, resize them, and crop images. You can also reach customer support easily and at any time. This is a great feature when you're first building a website.
Final thoughts
Gator's smart technology is a great way to quickly create professional and good-looking websites. Even if you're starting a project for the first time, you'll still be able to easily use Gator and experiment with the design tools. The integrated blog and web store are relatively basic which makes it super easy for beginners to use. If you have questions on any of the features, you can always email or call the customer support so you won't get stuck.
You might also want to check out our other web hosting buying guides: