Black Friday is almost here, and Razer has been quick to kick things off for those looking to upgrade their gaming PC setup. Whether you're in the market for a new mechanical mouse or an all-new portable gaming rig, you won't want to miss out on these savings.
The gaming hardware manufacturer, along with its retail partners, is offering everything you need to brighten up your lockdown, from shimmering backlit keyboards to illuminating mouse mats. There's no better time for a bit of gaming-tech retail therapy.
Sifting through Razer's early Black Friday deals, these are some of the best savings for both hardcore gamers and those just stepping into the realm of PC gaming.
Razer DeathAdder V2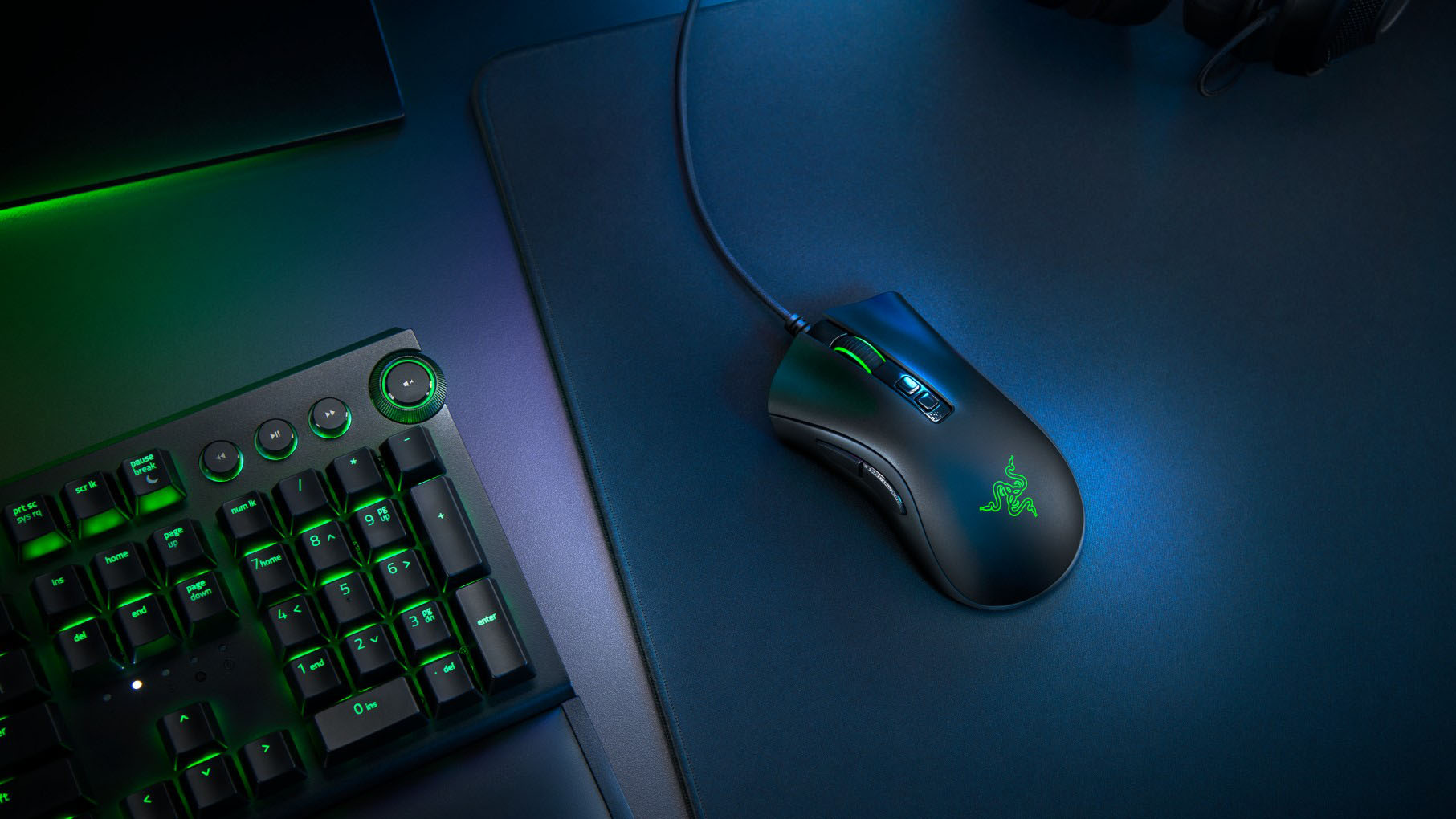 The Razer DeathAdder V2 continues Razer's long-standing tradition of high-end ergonomic gaming mice. It's the sequel to one of Razer's best-selling mice and retains its classic shape while making some key improvements.
To ensure you never slow down while gaming, the DeathAdder V2 offers more than just mechanical action. Fitted with the Razer Optical Mouse Switches, which uses an infrared light to register clicks, debounce delay is eliminated, giving your clicks a response time of just 0.2ms, crucial in those twitch shooters for that winning hit.
The Razer Focus+ Sensor inside this thing has up to 20,000DPI sensitivity, offering unprecedented precision.
Razer BlackWidow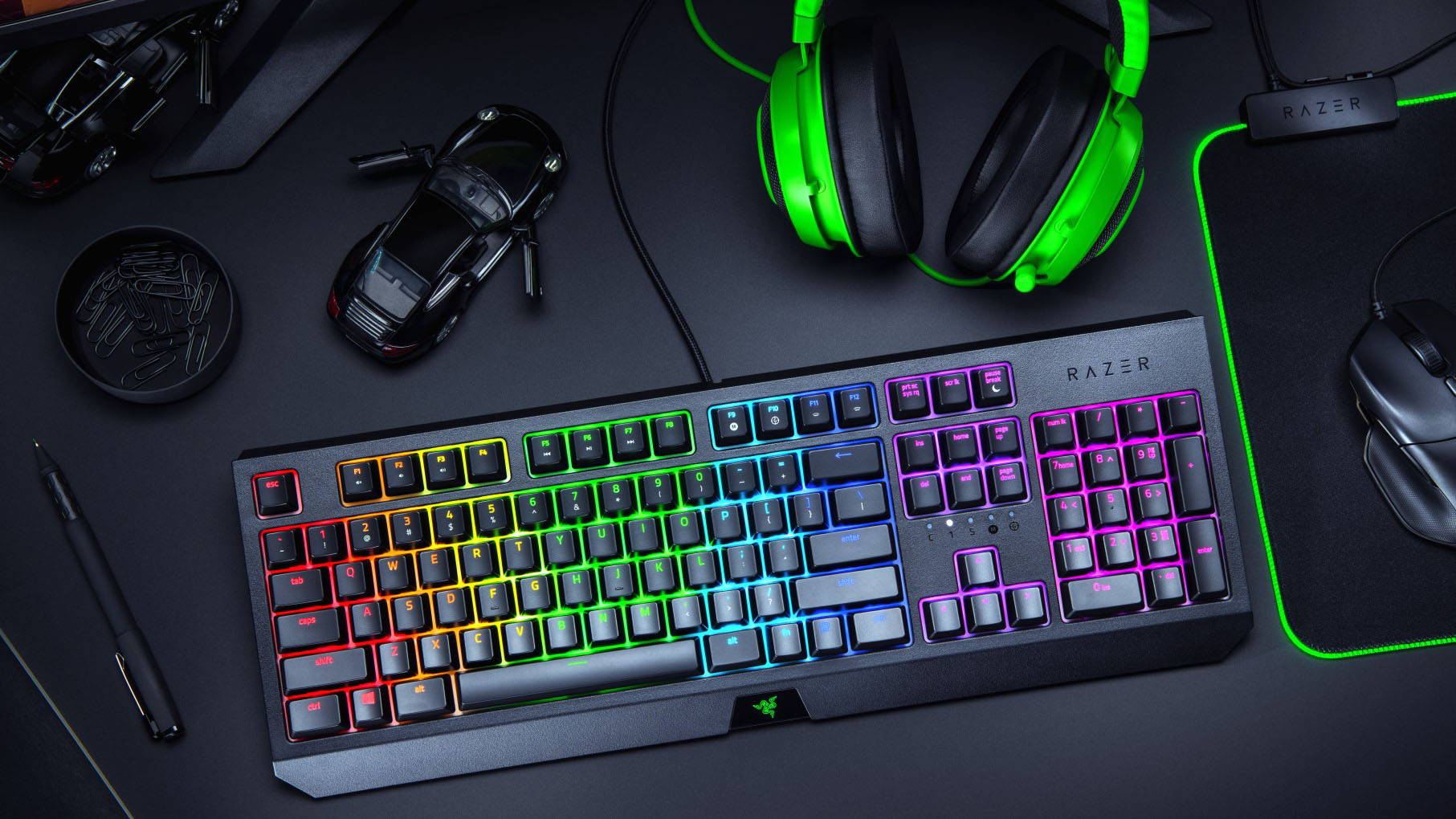 What's a great mouse without a top-end gaming keyboard to go with it? The Razer BlackWidow not only looks the part with its fully customisable RGB key lighting, but it's also a keyboard tailored for playing the way you want.
Razer's HyperShift technology provides the ultimate hardware configuration tool, enabling you to double the number of customisations available at your fingerprints.
Of course, beyond that, the keyboard also features Razer's iconic Green Mechanical Switches for perfect clicky tactility, giving you those precious milliseconds of edge in online shooters. There's also added protection against dust and liquids, and built-in cable management, ensuring your setup remains clutter-free.
Razer Kraken TE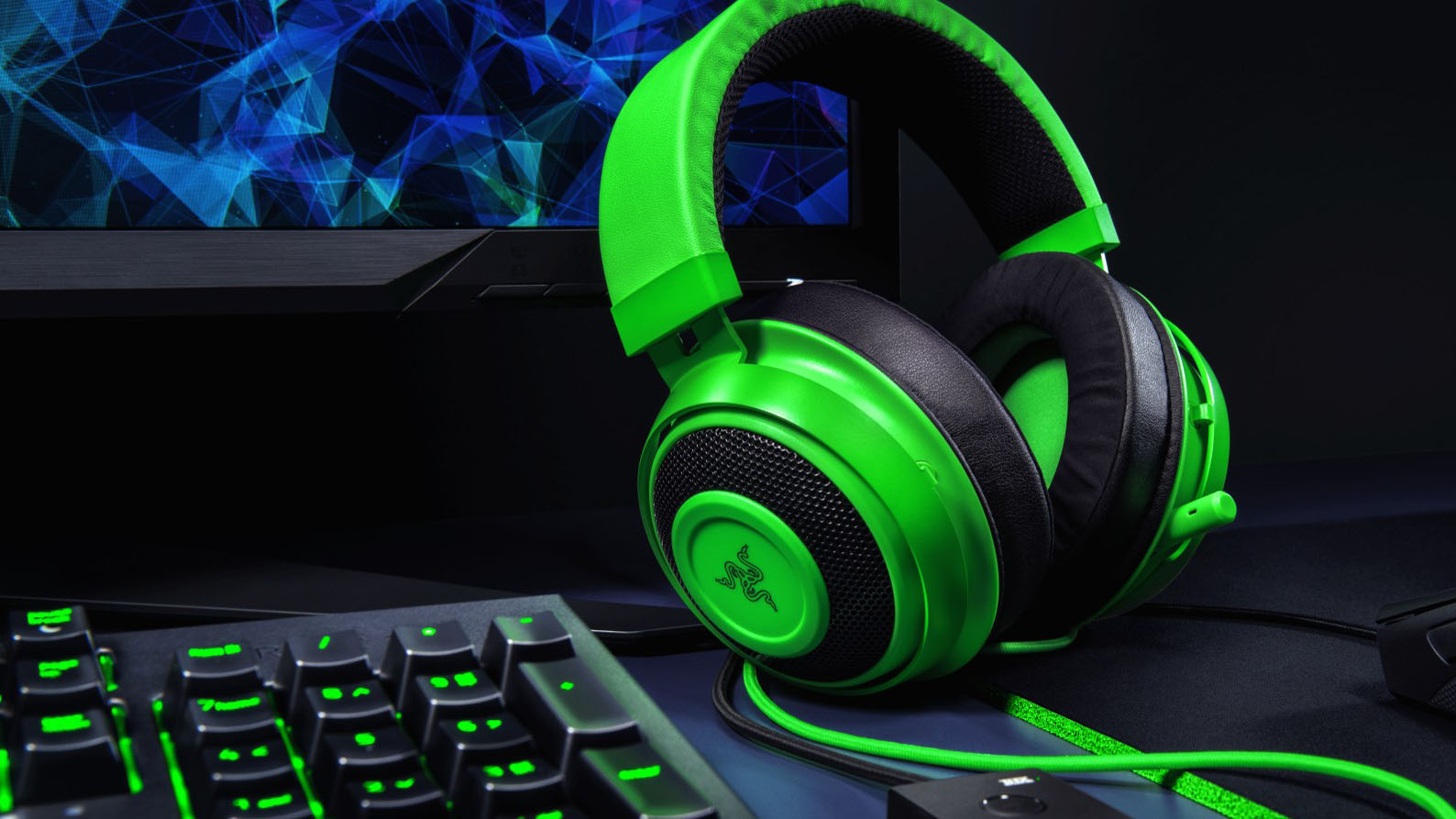 The Razer Kraken TE, or 'Tournament Edition', is perfect for those looking to upgrade their gaming setup. The green-coloured headset isn't like your average gaming headset as it offers THX Spatial Audio to create a 360-degree surround sound effect that delivers sound from every angle.
Through the supplied USB adapter, you can balance in-game audio and voice chat, and fine-tune the acoustics, to tweak the game bass and spatial audio to your liking.
And with custom tuned 50mm drivers, for powerful bass and clear audio, the Kraken TE has a wide soundscape, with clear subtle footsteps sneaking up behind you to climatic explosions, for mind-blowing gaming audio.
To top it all off, Kraken TE is super comfortable, with ultra-soft padding and cooling gel inside to stop your ears from getting sweaty.
Razer Goliathus Chroma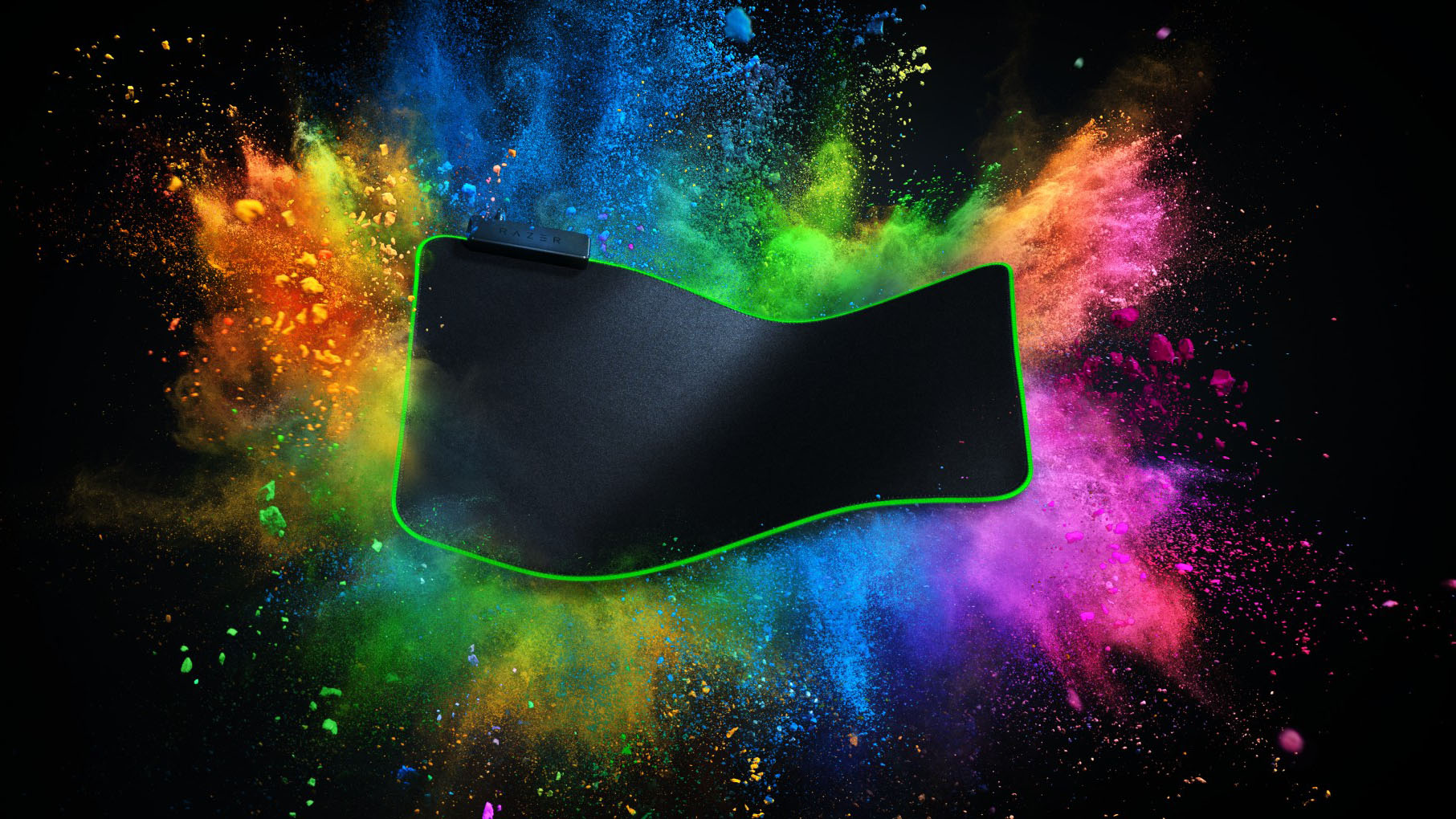 It's easy to underestimate the importance of a good mouse mat, but Razer's Goliathus Chroma is here to change that. The real magic lies with the Razer Chroma lighting, which will brighten up your gaming setup with over 16 million colours.
You can set it to light up with in-game alerts or effects or set your own lighting to match the rest of your RGB gear.
The Goliathus Chroma also boasts a micro-textured surface that means it plays nice with all gaming mice and sensors, and lets you whip your mouse around and stay in control at all times no matter what your gaming style is.
Razer Blade 17 Pro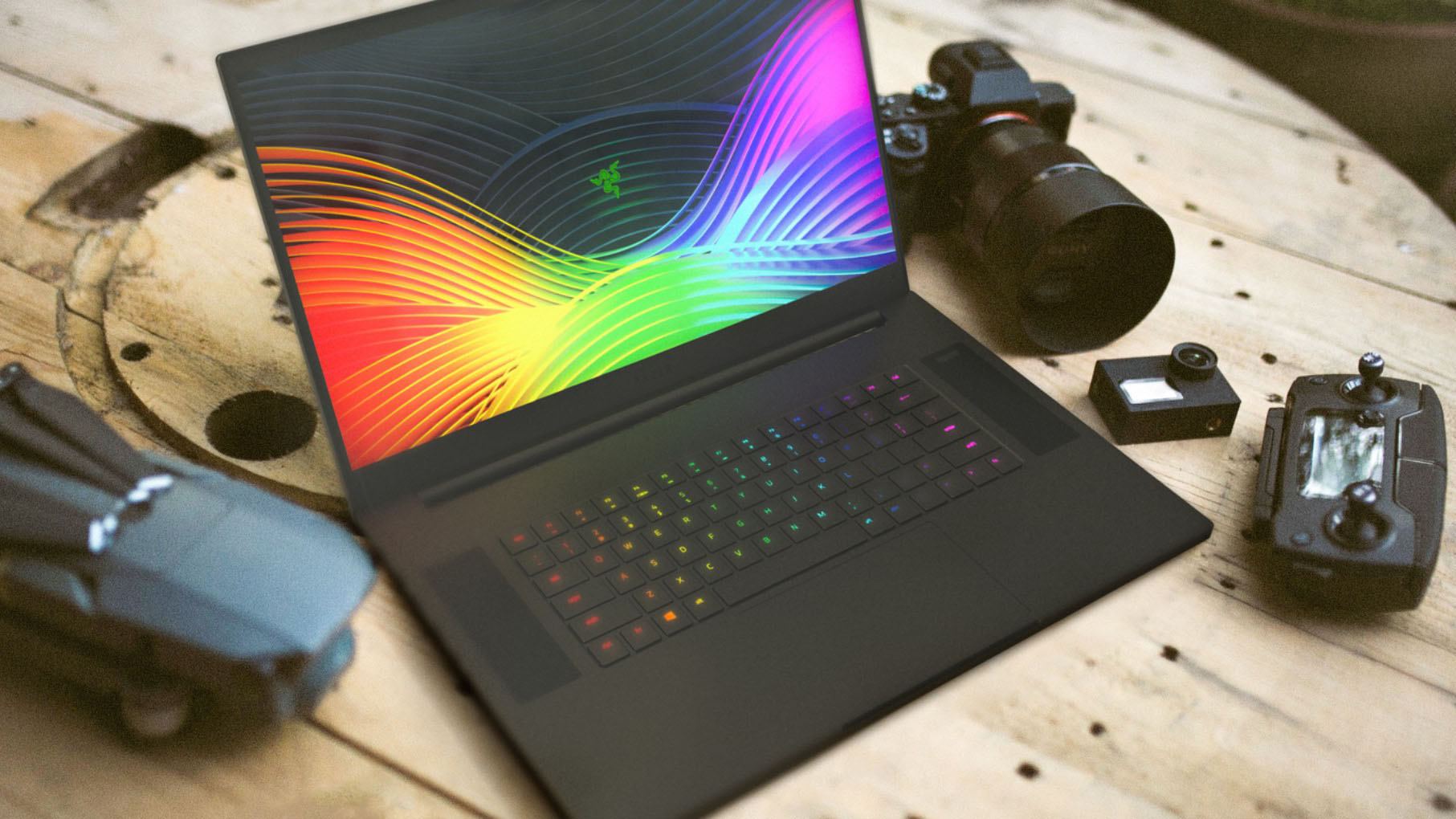 We've saved the best deal for last, as Razer is offering Black Friday savings on its latest top-end portable gaming machines.
The Razer Blade 17 Pro is the daddy of Razer gaming laptops, boasting a stunning 300Hz FHD display, and is a performance champion with its Nvidia RTX 2070 Max Q graphics and 10th-generation Intel Core i7-10875H CPU.
All that power will run pretty much any AAA game you throw at it, with almost all the graphics options set on high or ultra – not bad for a system, with a 17-inch screen but with a footprint as small as most 15- inch laptops.
And the Blade Pro doesn't just give you good gaming vibes, it's got plenty of connectivity too, with a plethora of USB ports, an HDMI port, Thunderbolt 3 and even an SD card reader, so the creative types amongst you are covered too.
And of course, all that is topped off by Razer's iconic Chroma RGB on the keyboard, so you can get some glitz with your portable gaming.