Black Friday is a great time to pick up a new phone. Deals are dropping all around us like rain.
Mobile Phones Direct has some cracking offers on Samsung Galaxy mobile phones, with £50 off some already excellent buys. You can't go too far wrong with a Samsung Galaxy, and these bargains include some of the company's very best.
But should you pick a Galaxy A71 or a Galaxy S20+? Let's take a closer look at some of the great Galaxy phones on sale at Mobile Phones Direct this Black Friday season, and the highlights of each model.
Samsung Galaxy S20 FE
The "Fan Edition" of the Galaxy S20 is a great new phone for deal hunters. It gets you many of the most important hardware benefits of the original S20 phones for less cash.
Its triple camera array is perhaps the highlight. The Samsung Galaxy S20 FE has a genuine 3x optical zoom, an excellent 12MP primary camera and a 12MP ultra-wide. Wherever you are, a stack of ways to shoot photos are right there at your fingertips.
The Samsung Galaxy S20 FE uses exactly the same Exynos 990 processor as the Galaxy Note 20 Ultra too. That is impressive at half the price.
Samsung Galaxy S20 FE 5G
Samsung's standard Galaxy S20 FE has 4G mobile internet. But for a little more you can get one with 5G, for data speeds that may well be a lot faster than your home broadband.
Most of the other specs remain the same. You get a great triple camera array, an excellent 6.5-inch Super AMOLED 2X screen and a 4,500mAh battery. But the processor is different.
The Samsung Galaxy S20 FE 5G switches the Samsung Exynos 990 for the Qualcomm Snapdragon 865. We consider this a bonus as the Snapdragon is a little easier on the juice and has an even more powerful graphics chipset.
The Samsung Galaxy S20+
Samsung Galaxy S20+ is a true smartphone powerhouse. We could spend all day talking about its hit features. But let's stick to the ones that make this phone really stand out.
Experience every moment in full edge-to-edge clarity. The front really is "all screen". And what a screen this is: a 6.7-inch Infinity-O Display with immaculate colour and contrast, super-sharp 3200 x 1440 resolution and up to 120Hz refresh rate.
The Samsung Galaxy S20+ can even shoot 8K video, a feature you won't find in DSLR cameras that cost thousands of pounds. Even now this feels like a phone of the future.
Samsung Galaxy Note20 5G (256GB)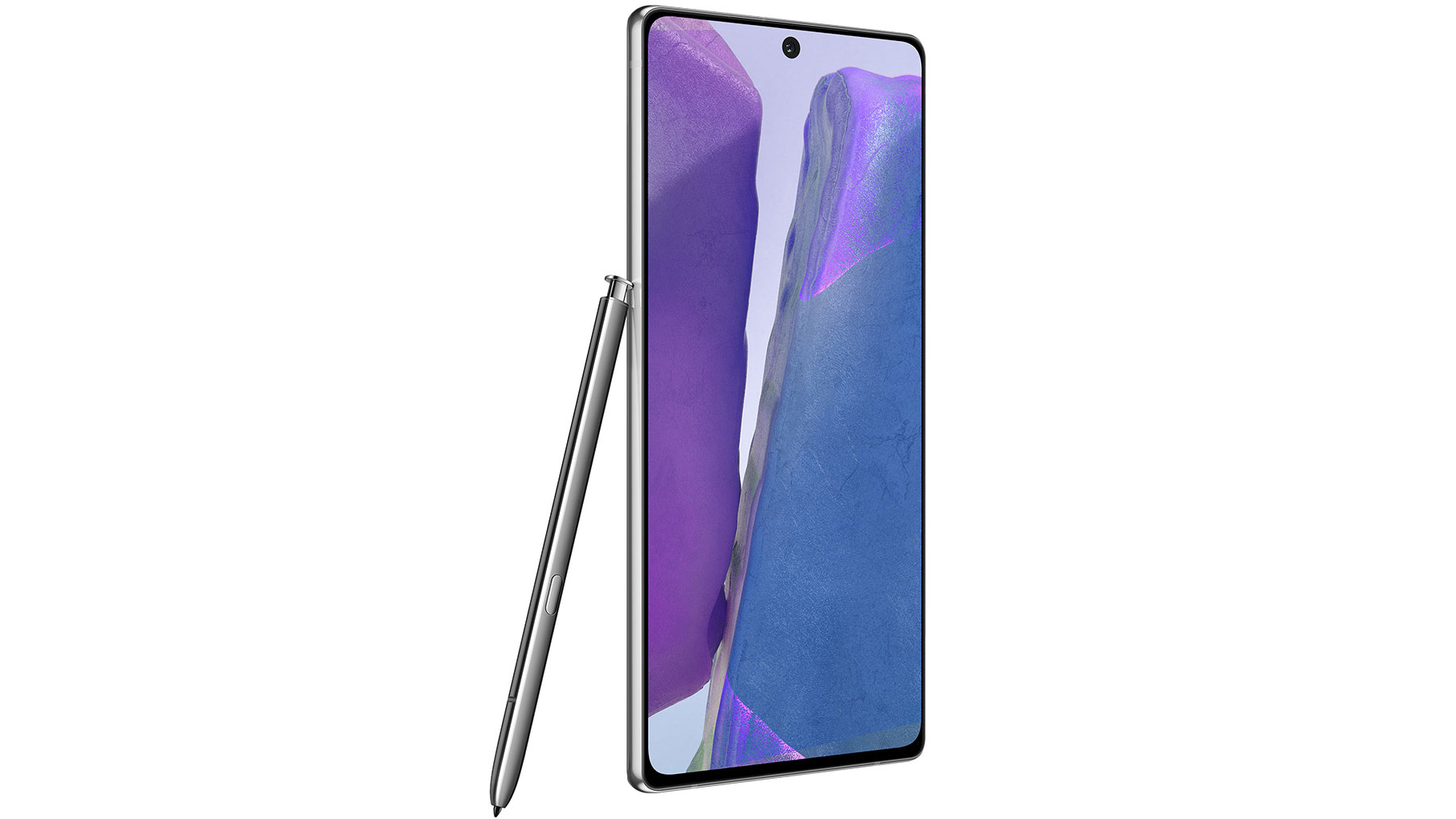 Want to get arty with your phone? Mobile Phones Direct's Black Friday deals offer the Galaxy Note20 5G for the same price as the Galaxy S20+. And there's a good reason to pick the Note instead: Samsung's S-Pen.
This is a pressure sensitive stylus that slots into the bottom of the phone. We spent hours drawing away with it when we reviewed the Note20. The S-Pen hardware can sense 4,096 different pressure levels, and the nib feels great as it slides across the Note 20's screen.
When not doodling you can use the S-Pen to handwrite, navigate the interface and even to remotely control music and the camera shutter. It has Bluetooth, so can communicate with the Galaxy Note20 from metres away.
Samsung Galaxy A71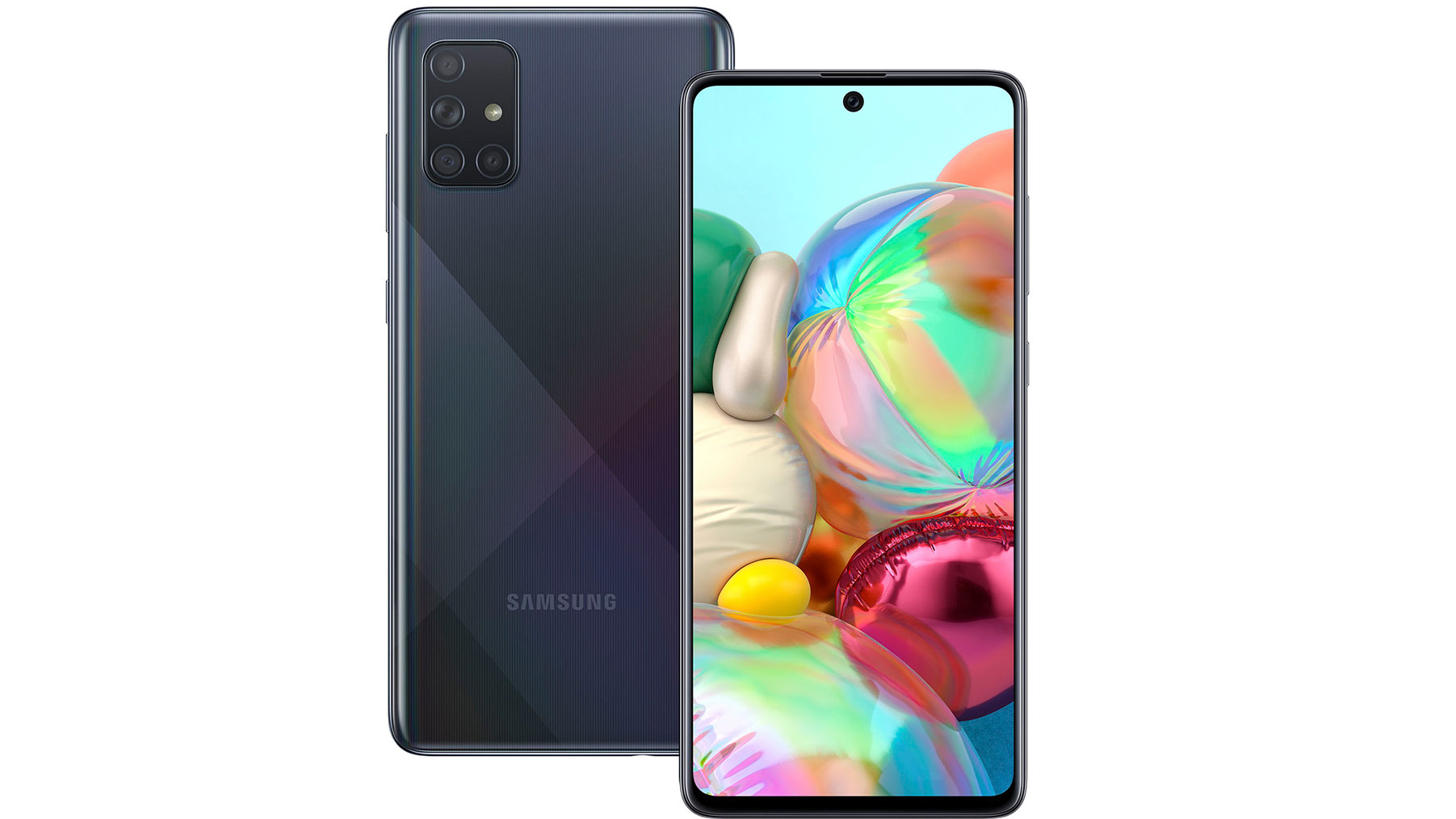 Looking to spend less? The Samsung Galaxy A71 is our affordable pick from Mobile Phones Direct's Black Friday line-up. You can get this phone for just £19 a month with no up front fee. And the tech inside is still superb.
The Samsung Galaxy A71 has a large 6.7-inch Infinity-O Full HD+ screen with the same core Super AMOLED display tech as Samsung's most expensive phones.
There are no fewer than four rear cameras, including an ultra-high resolution 64-megapixel main sensor. The phone has enough power to do, well, everything too. Its Qualcomm SM7150 CPU makes light work of demanding games like PUBG and Fortnite.